It's Pizza Night in America, folks. And normally, that means we can expect a pepperoni-olive from our man Gregory. But not today folks.  I was shocked — shocked — to see that Greg strayed from his usual.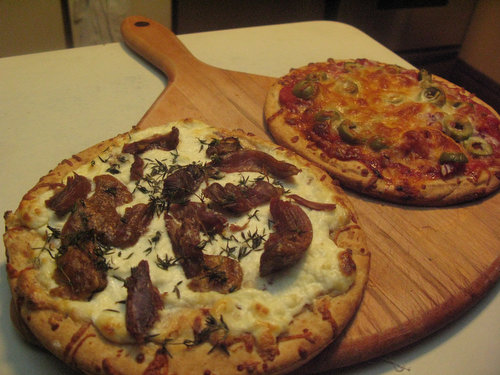 This may appear, at first, to be pepperoni-green olive. But look closely. Do you see pepperoni? No! And look in the photo down about 6 o'clock. What is that? A red onion?!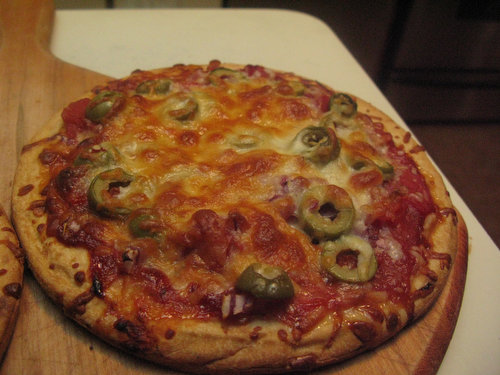 Of course, no matter what Greg brings to battle, I still think I have the better contender. Tonight is no different: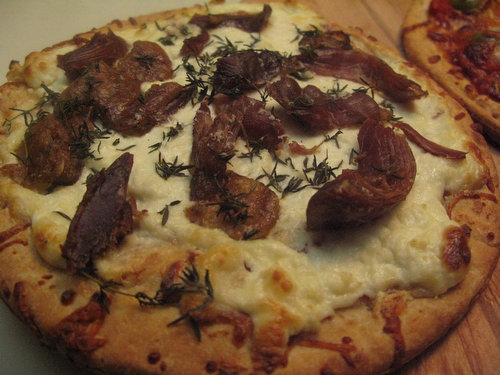 This, my friends, is ricotta with duck confit and thyme. Come on!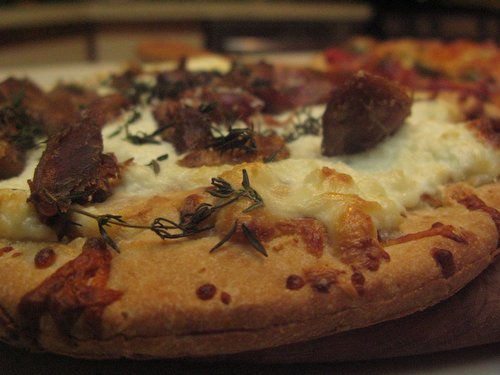 And I also made a second entry… San Marzano tomatoes and Parmesan-Mozzarella mix: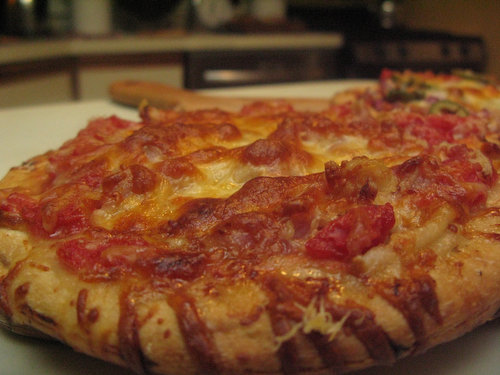 You know what Greg did for his second round? You guessed it: Pepperoni and green olive.
So who wins today?