Mojitos, a grill, a fire and family. What more could you ask for?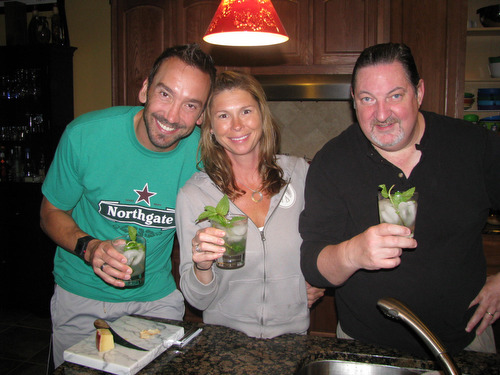 On my way home from lunch with Sarah and Mae, I couldn't resist stopping at Central Market to pick up a few things. (I didn't take photos because we have posts on CM here and here already. Yes, it's an old favorite.) Anyway, one of the items that tempted me most was the fresh mint. Most of the herbs were local, and they all looked great. Mojitos for everyone!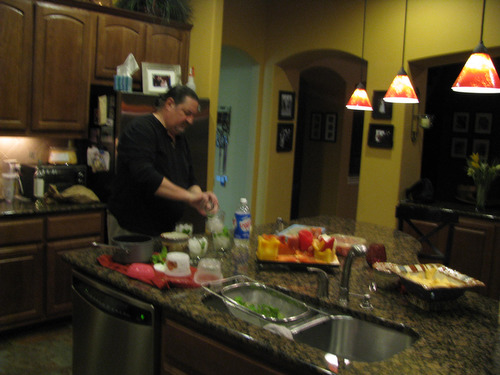 Yay! Says Kelly: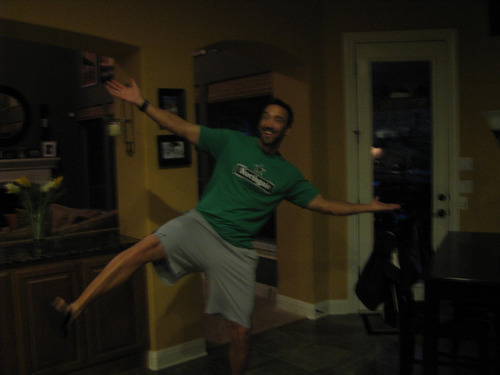 Cheers!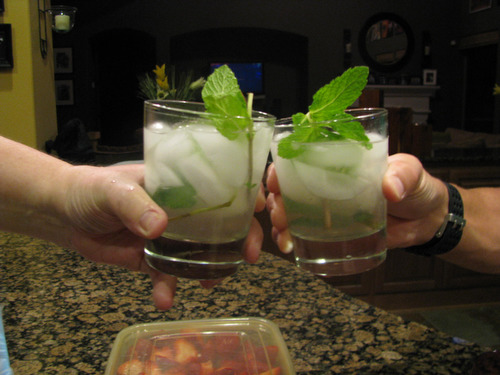 A little talking around the big island in the kitchen: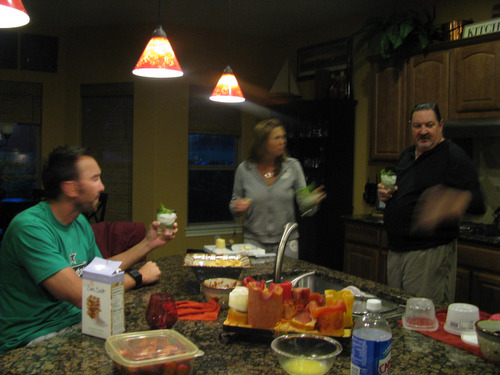 And then we went outside to the gorgeous and comfortable patio: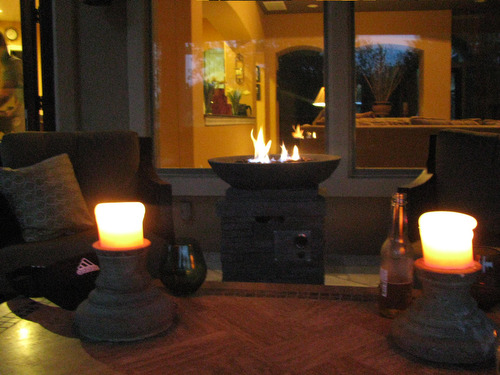 Yes, that's a fire in a bowl!
A view onto the golf course. It's raining: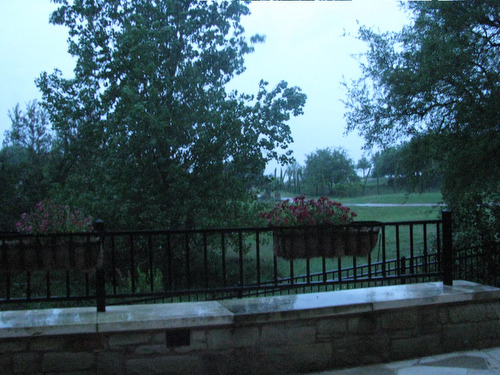 Jessica enjoys her cocktail: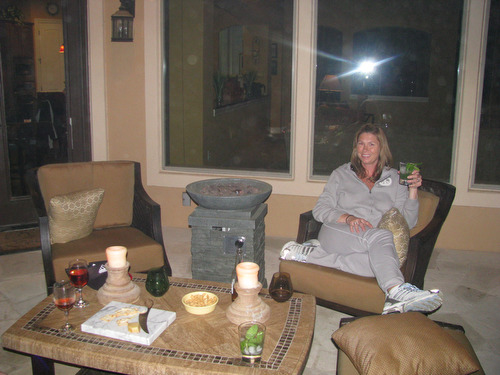 Greg and I are onto rose at this point! Kelly's on the grill: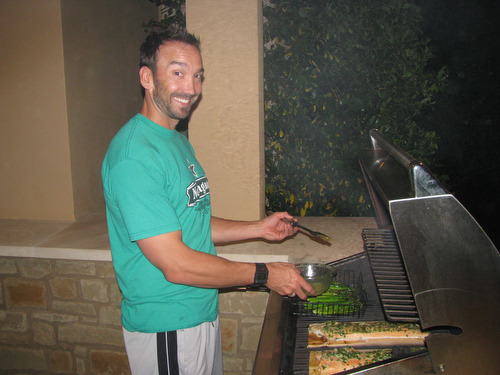 That's salmon and asparagus. We were planning on having baked potatoes. But they ended up cooking so long that Jessica had to get crafty, and turn them into twice-baked potatoes!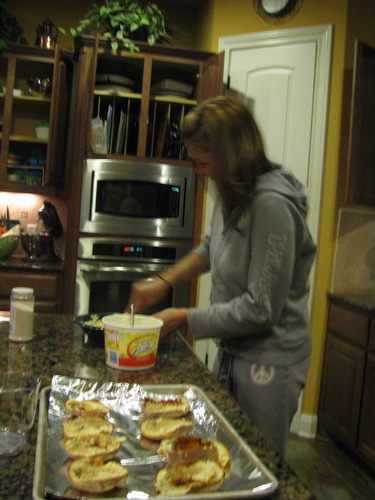 Smart girl!
Delicious!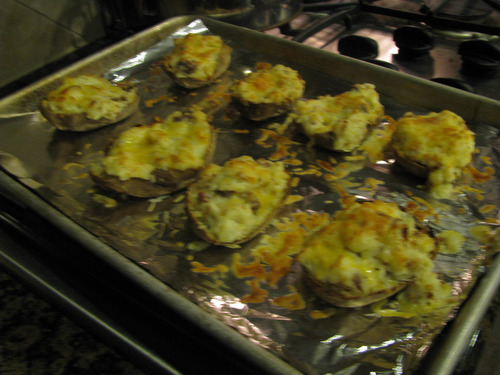 And, here's our supper!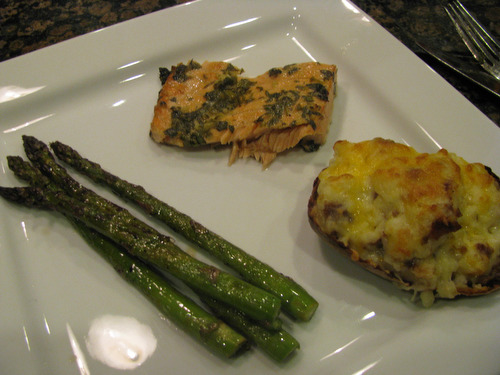 Kelly's plate looks better: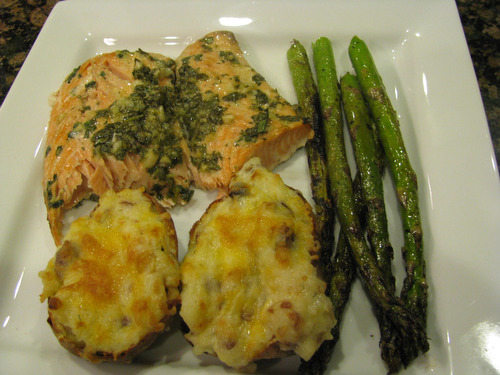 A lovely evening all around!