The Broken Spoke is an Austin institution; the last of the true country dance halls; the home of honky tonk. It's been around for more than 40 years, and it hasn't changed a bit. This is both a good and a bad thing. Here's Kelly, as we're about to go in.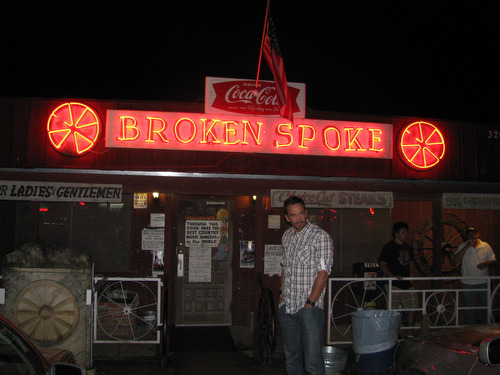 You pay your cover charge and get yourself a hand stamp.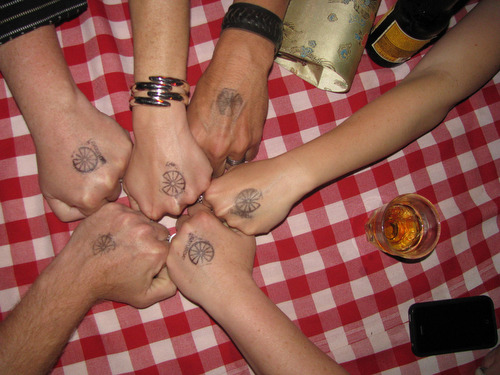 Then you stake out a place at one of the long tables in the eaves surrounding the dance floor.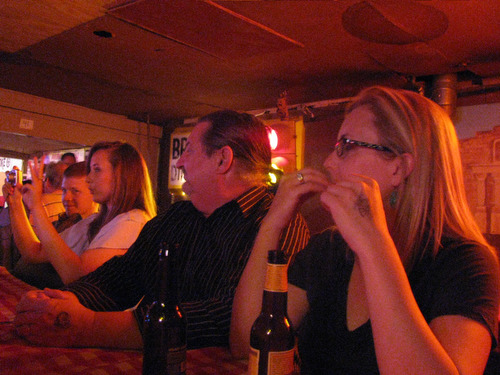 And then you start dancin'.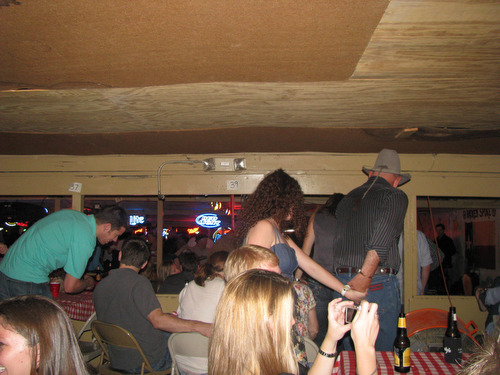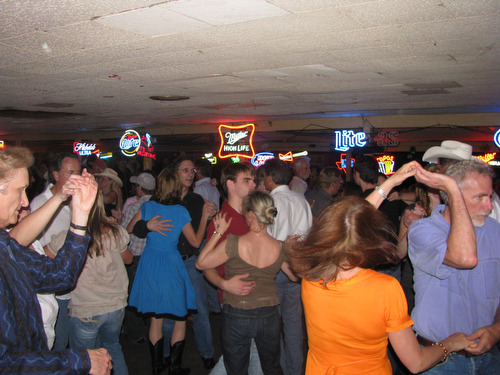 More, after the jump.
Greg and Jessica sharing a laugh: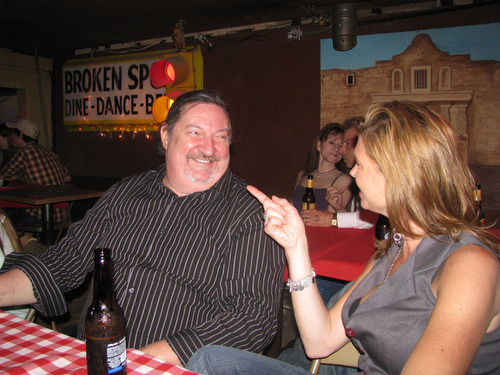 Not sure what's going on here: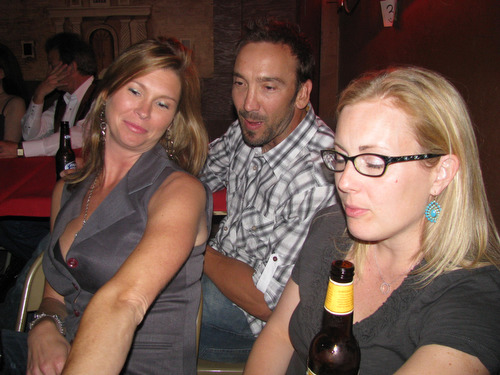 We realized that the first time we took a photo of our arms as a wheel that we neglected to show the "broken spoke":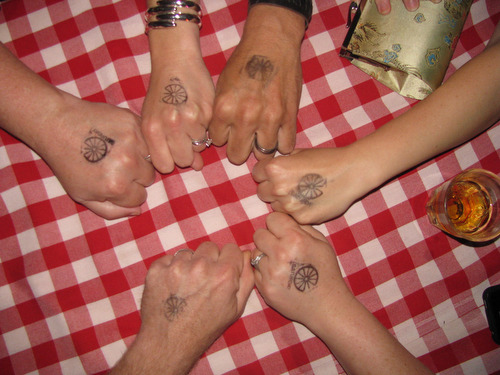 A couple shares a moment: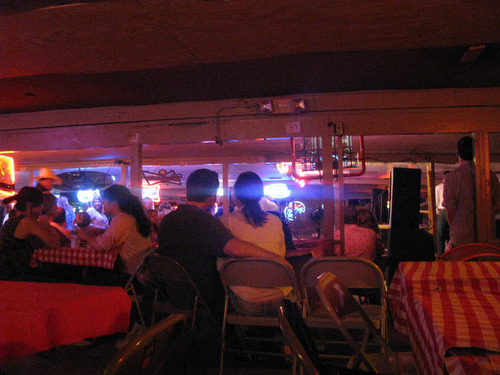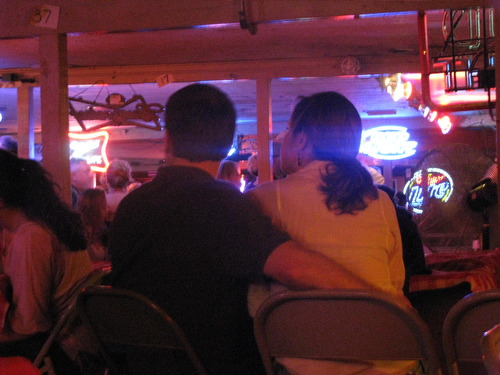 Greg, Jessica and Kelly: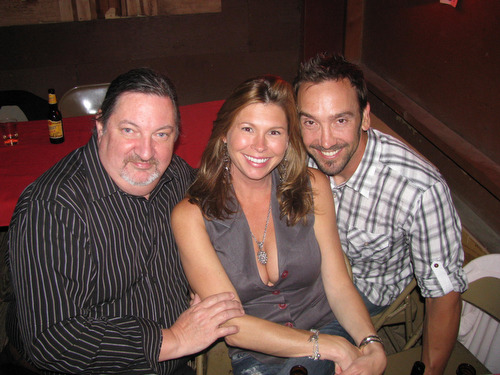 The band was The Derailers, made famous at Sour Cherry Farm a few Christmases ago because of its "Bar Exam" song. Click here to see photos of Sondra and Leigh performing such. Here's the real deal: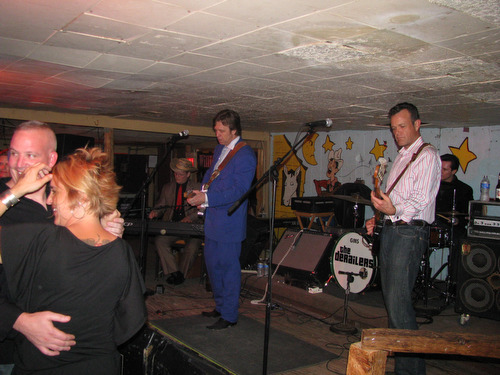 Wilson and Sarah are discussing something very important: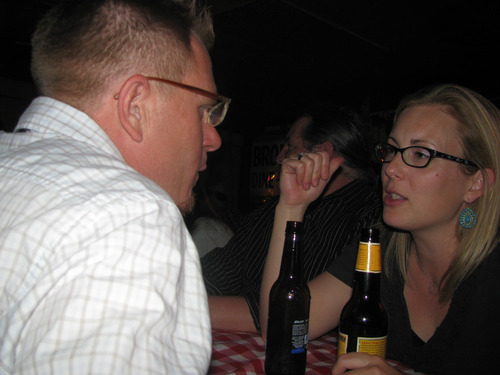 Clapping and singing:
Folks at the tables nearby: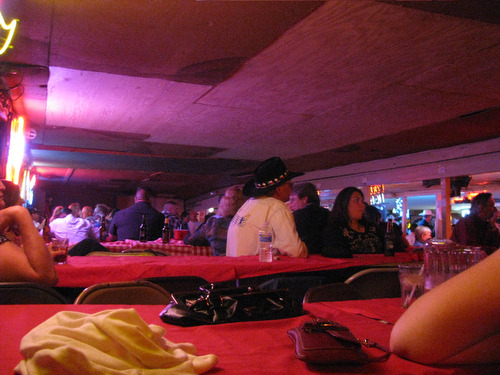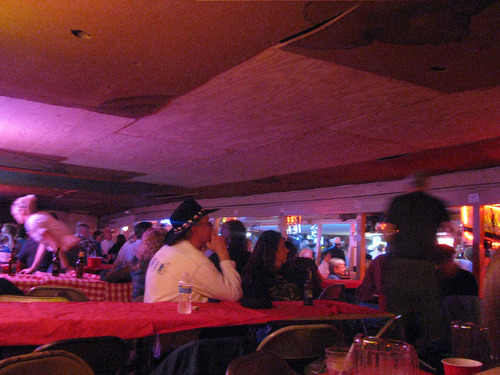 A cool sign: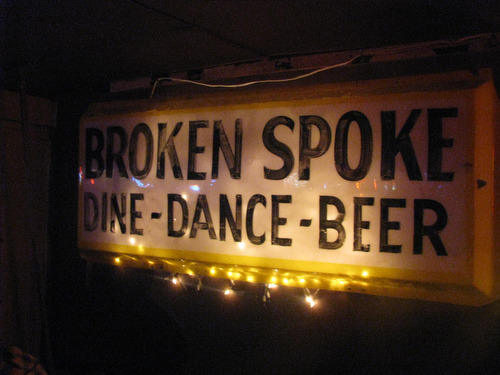 Tons of dancing: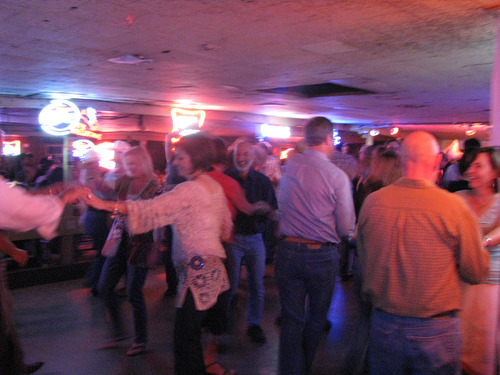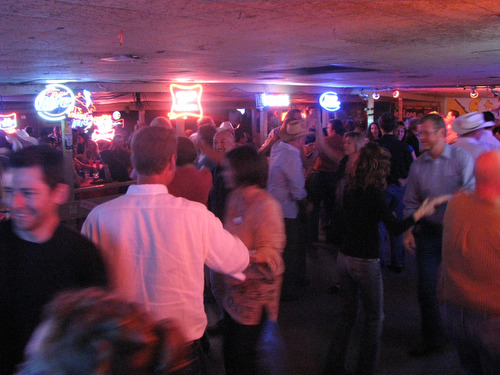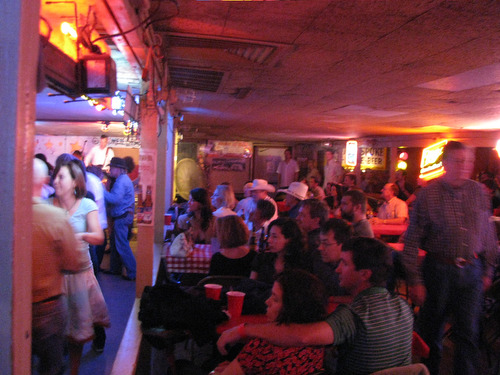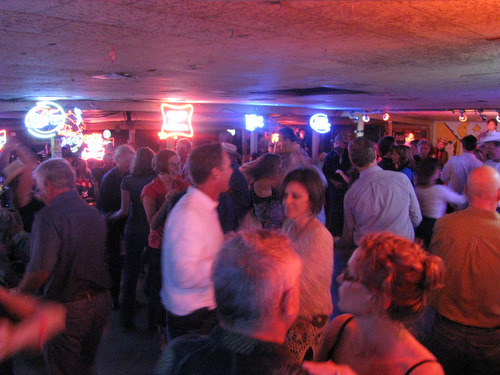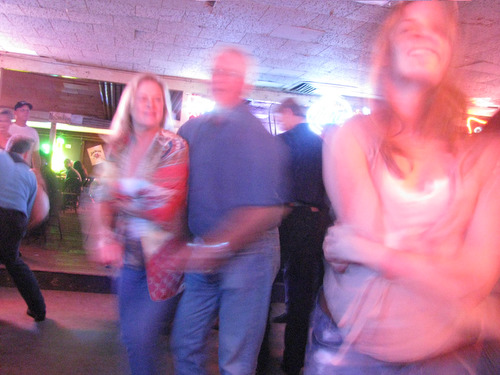 Beer signs in Texas: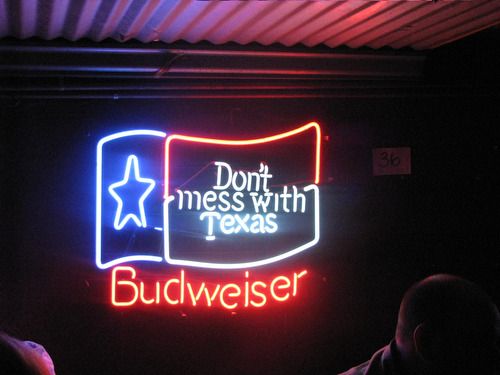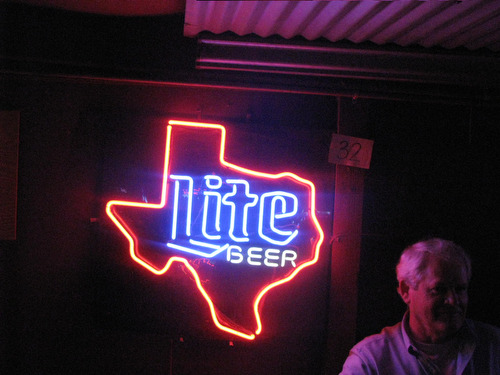 More dancin':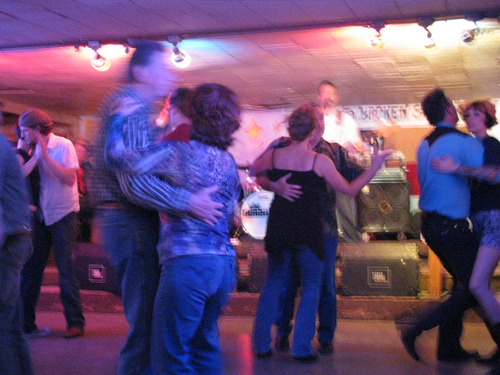 Wilson's self portrait:
For some reason someone (maybe me?) took a photo of my iPhone: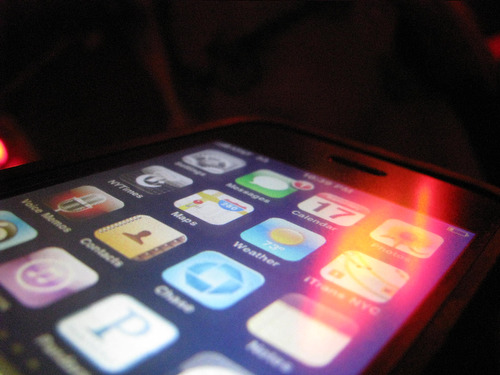 Earlier in the evening, I had tequila as an after dinner drink. I explained to the group that to smell the aromas of alcohol, it's best to raise the glass to your nose and keep your mouth open. So naturally Sarah tried that later. With a beer.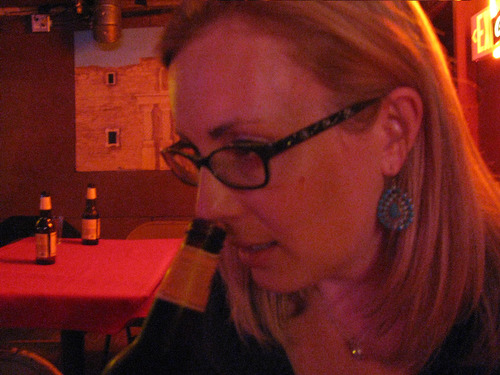 Silly.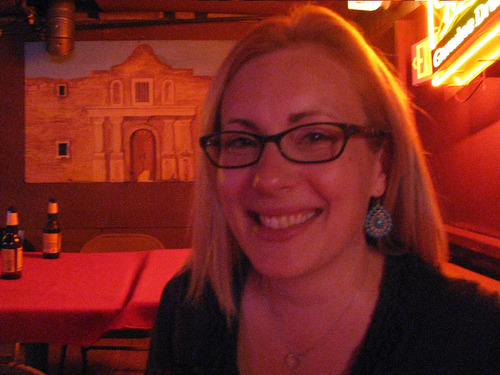 On our way out, we visited the man at the table in the dining room up front: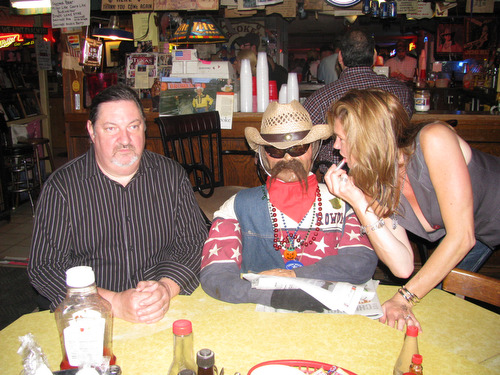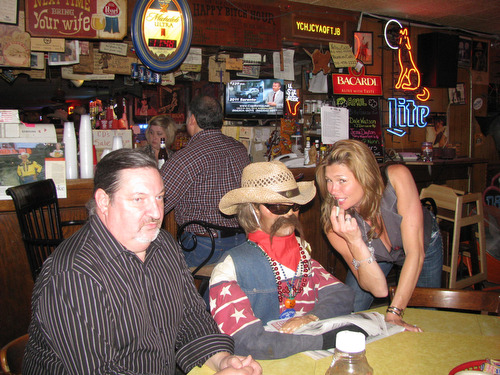 Here's that room: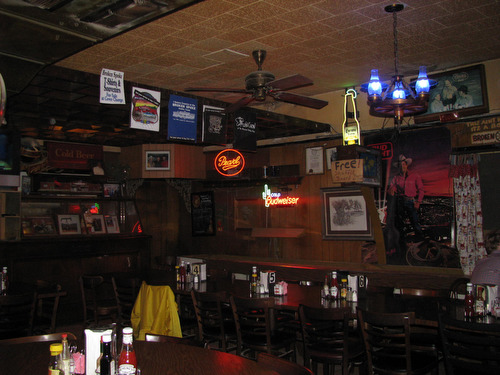 And good night, Broken Spoke!