We had to stop at the store on the way home from the airport after our trip. You know, stock the larder. Replace the milk that will have gone bad. So I was able to get all the ingredients from a quick supper recipe from the Martha Stewart Living I read on the plane home. Shrimp with jalapenos and garlic; a cucumber-radish salad with mago; and cilantro rice with peas. All was delishy.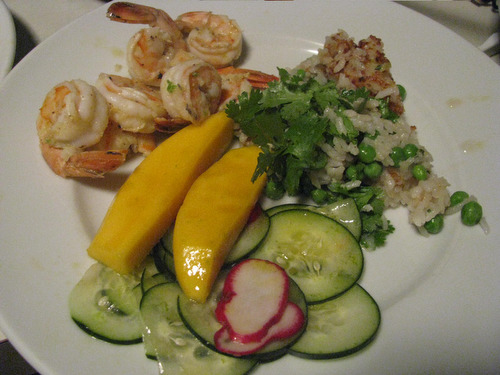 The rice, in a new bowl that I got recently. Here's the recipe for Cilantro Rice with Peas.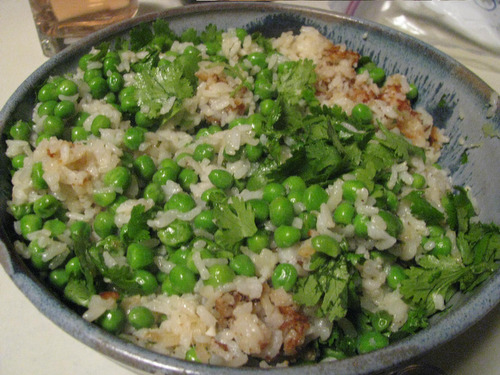 The salad. Here's the recipe for Mango-Radish Salad with Lime Dressing.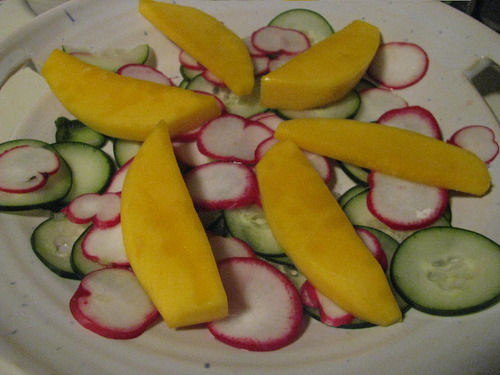 Srimps. Here's the recipe for Jalapeno-Garlic Shrimp.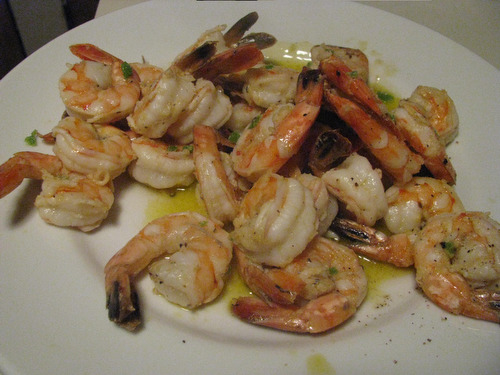 And supper: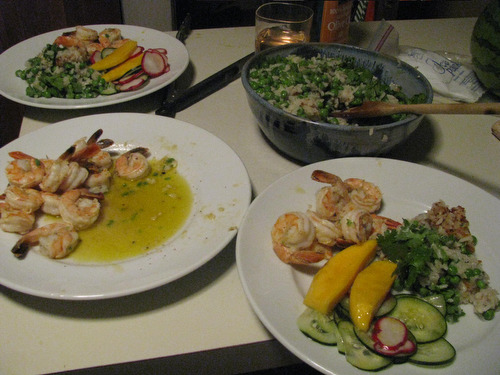 For dessert? Cheese with pears, nuts and honey: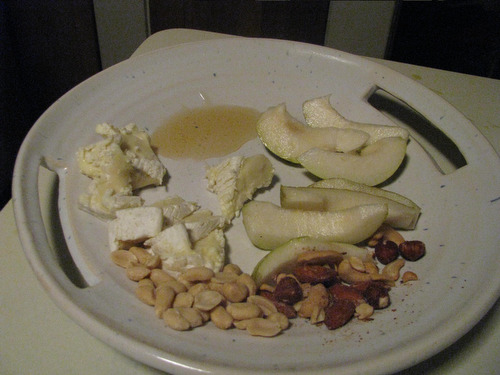 One year ago: Cedar-Plank Salmon with Freshly Harvested Asparagus.

Two years ago: Nacionalista cocktail.
Three years ago: Supper at Momofuku Ssam Bar.
Four years ago: Easter Eve at Kelli and Patrick's. With recipes for The Old Cuban cocktail and Grilled Mediterranean Lamb.