We just love the fish we've been getting at the Palisades Farmers Market from Pura Vida Fishery. Captain Rick fishes off the coast of Long Island, and brings us his catch. Man are those scallops terrific.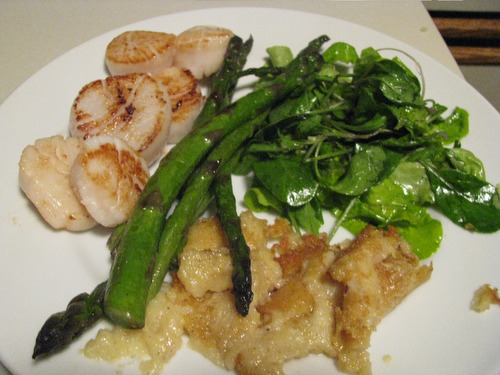 We just like to sear them quick in a super-hot cast iron pan: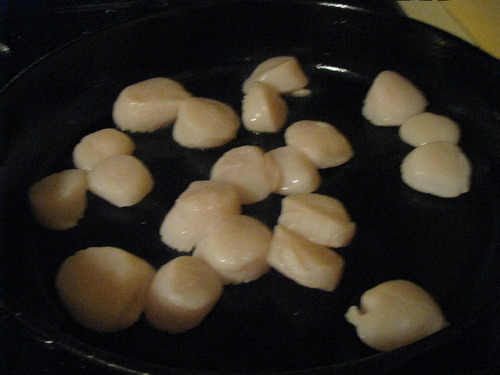 And we roasted asparagus and had our leftover polenta and baby greens that Greg thinned from the fields: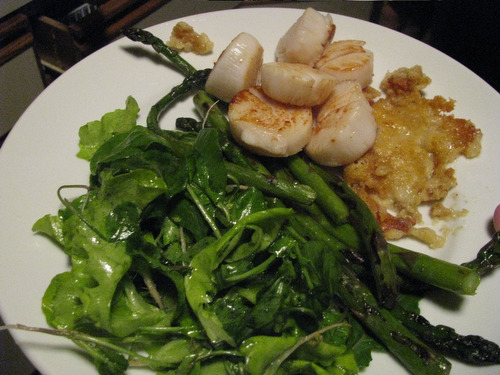 Now that's eating!