Home from work on Friday. Don't much feel like cooking. Funny, neither do the neighbors. So the four of us head down to our new favey resto: Cafe Barcel. Didier was at the bar.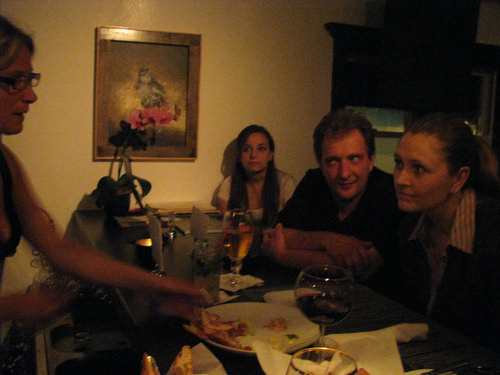 It was a beautiful evening, and the French doors were open to the street: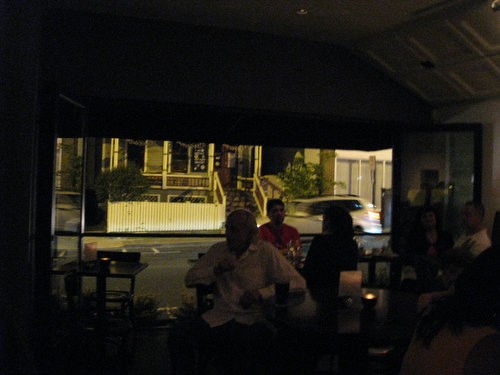 Shannon and Tasha: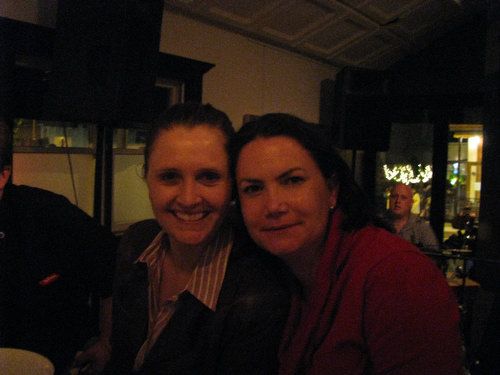 Greg and Liz: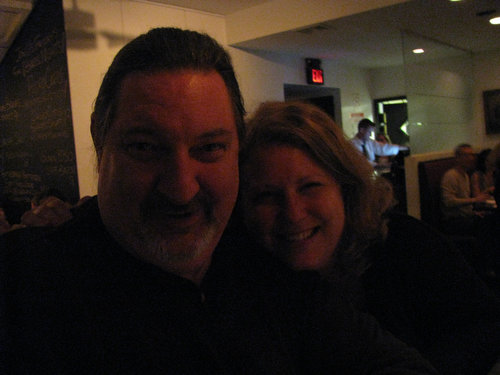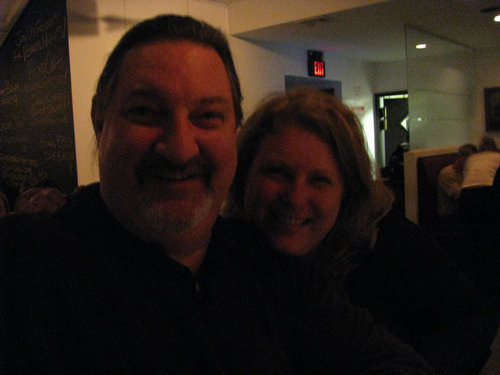 Shan got the tuna tartare: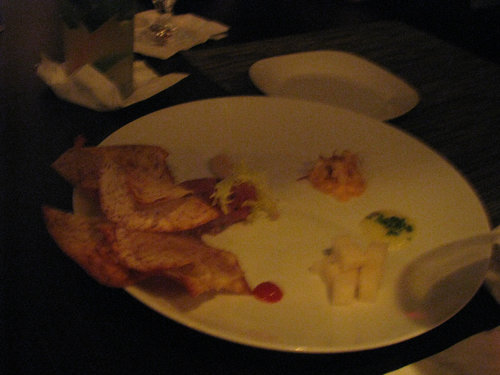 We shared some patatas bravas: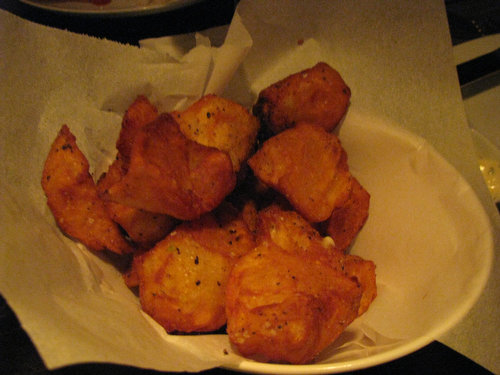 I got the new grilled octopus with chick peas: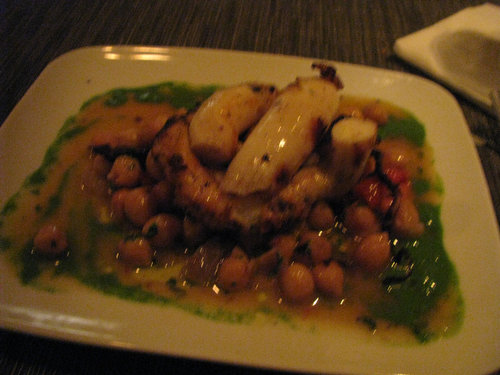 Tash got the steak: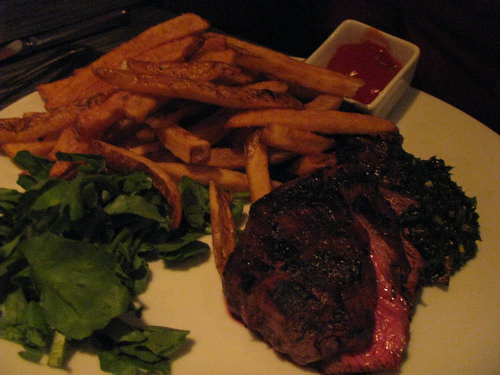 Shan got pasta: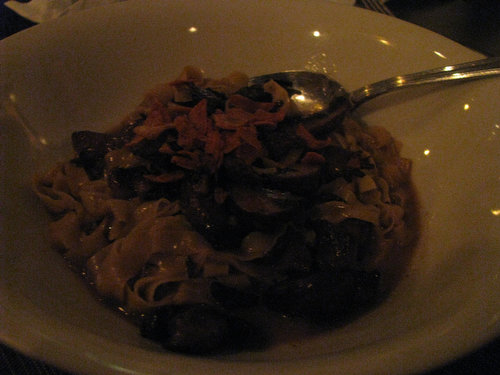 Greg also got pasta: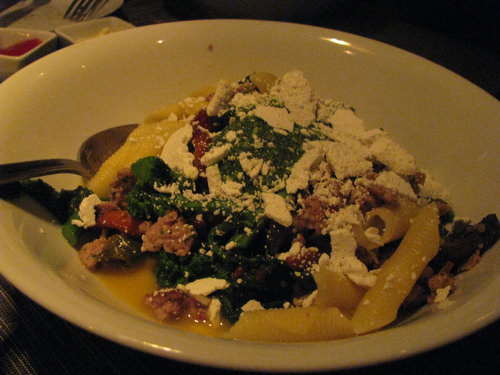 And we listened to a band and enjoyed the nice breeze.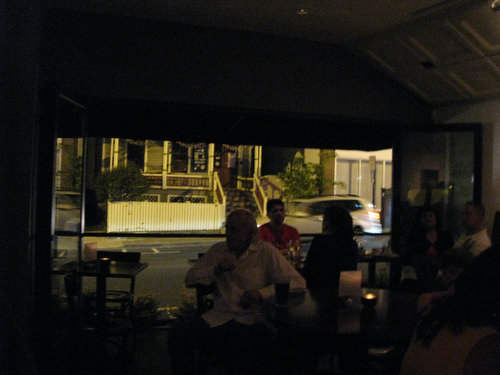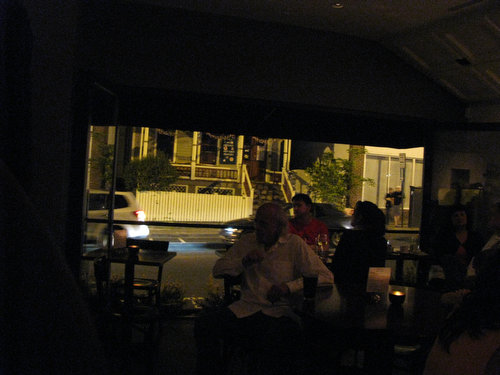 The 411 on Cafe Barcel.