We've all got Mad Men fever, and Irene knew it. So she had us over for a viewing party, complete with such retro dishes as aspic and, well, whatever this contribution from Kris is called: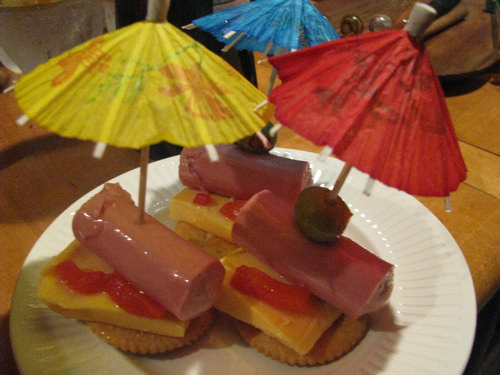 First, a cocktail. Old fashioneds, of course: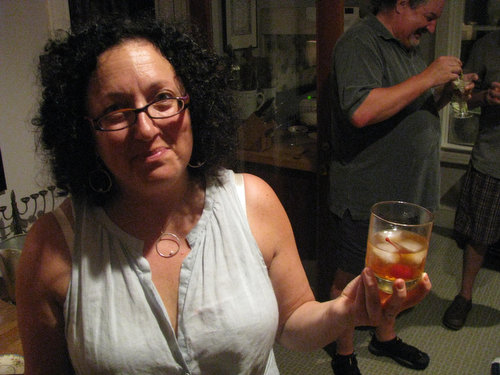 Slurp.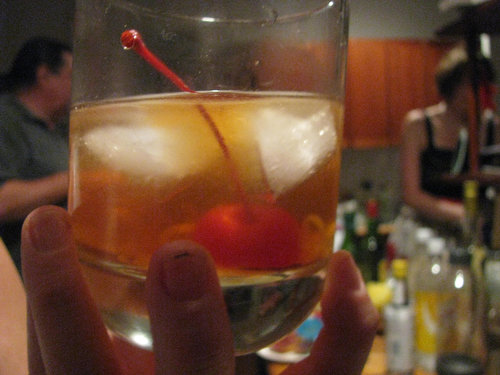 The table and its retro snacks: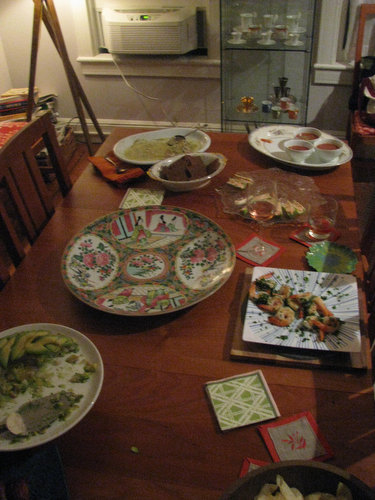 Celery with salmon cream cheese: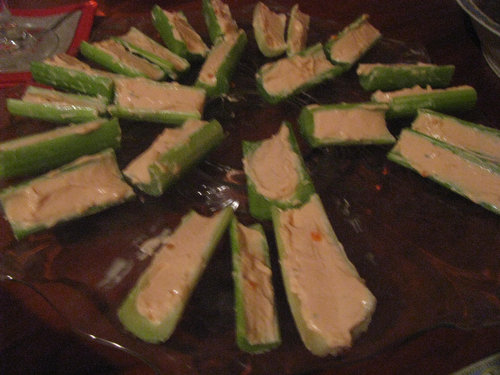 Shrimp with some kind of blue cheese sauce: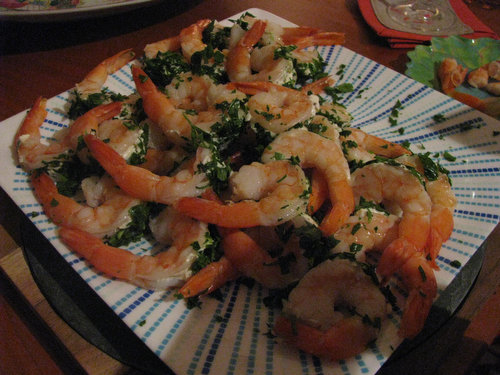 Believe it or not, both were quite tasty. They came from Craig Claiborne.
My gazpacho: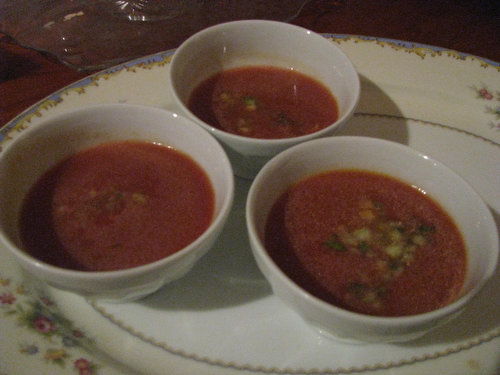 Utz.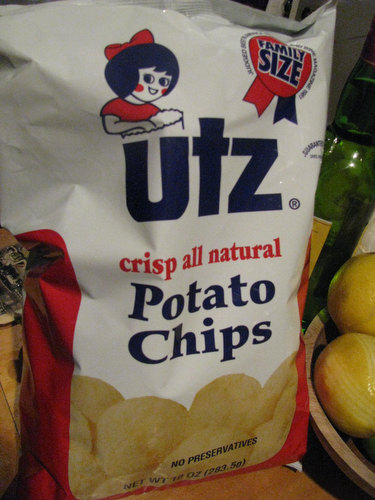 Utz are better than nuts.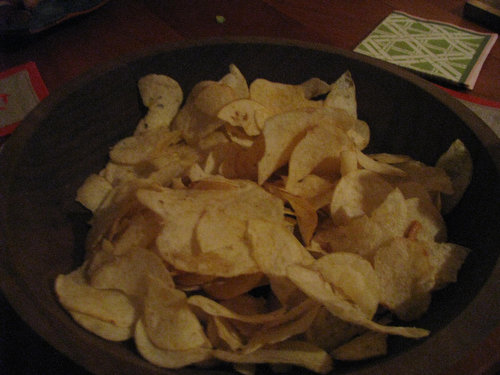 The hostess with the, er, aspic:
Now is the time when we unmold the aspic: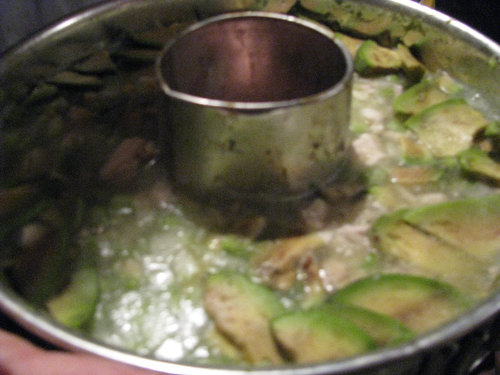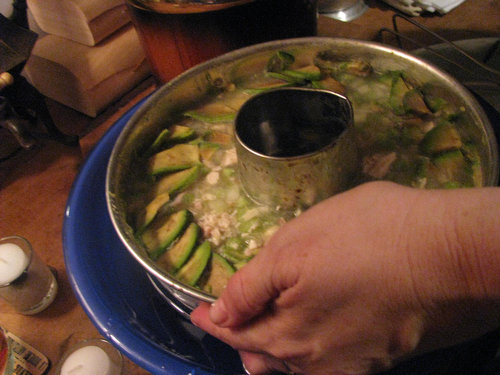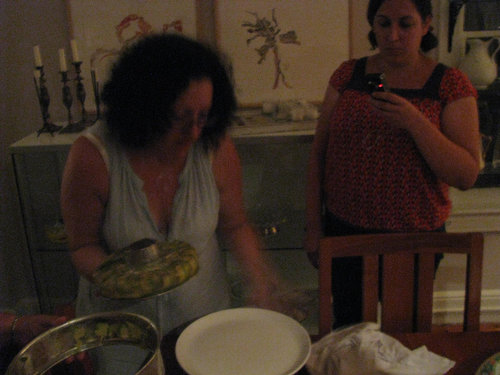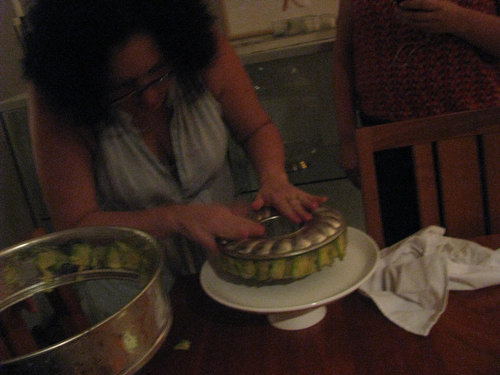 Success!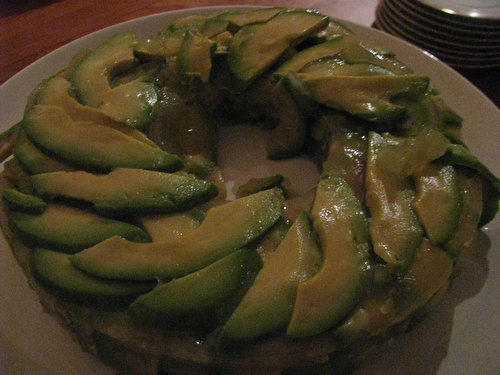 Maddy and Kevin: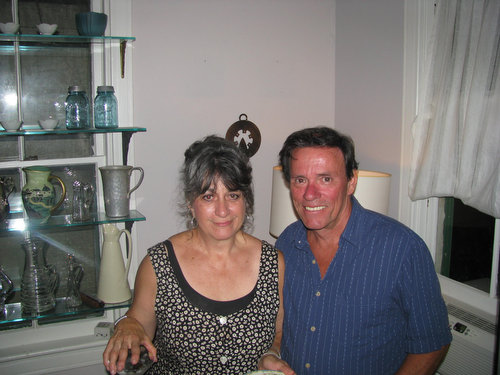 The gang: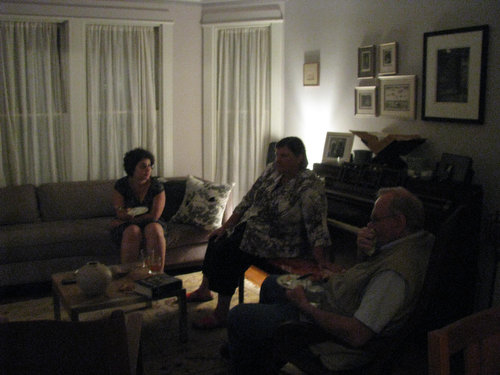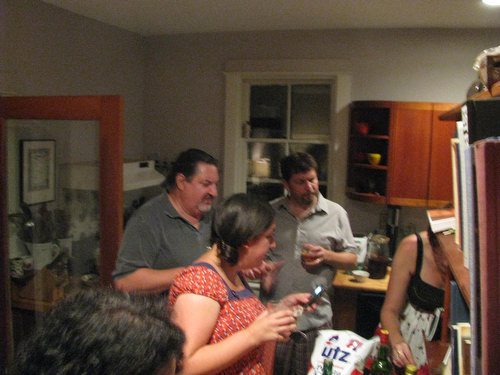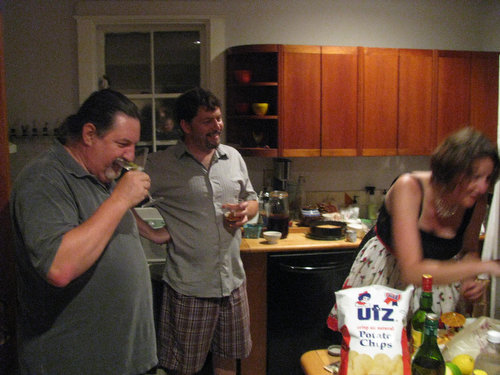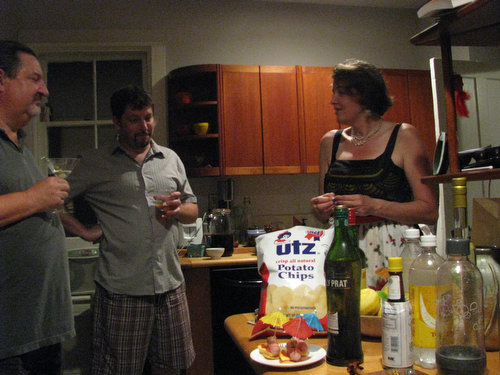 Gorgeous dessert: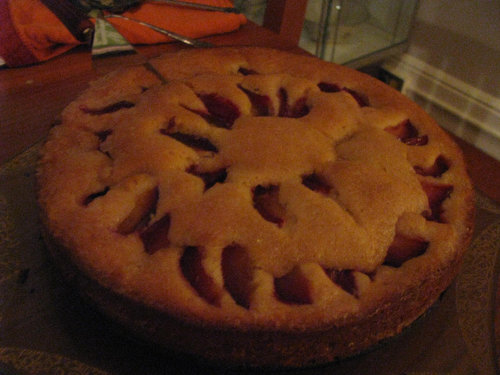 And with that, we all settled in to find out "Who is Don Draper?"