A family get-together in the orchard, with the Ranchers, Grandmom, Boo, Sarah and the girls. We had a cornucopia of supper vegetables and a grilled pork chop on top: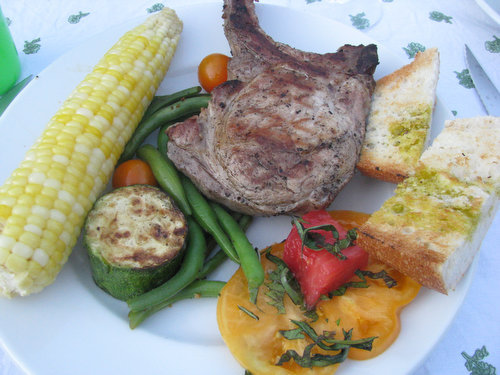 It was so stiflingly hot that for the first part of dinner, we had to stay inside with the air conditioning: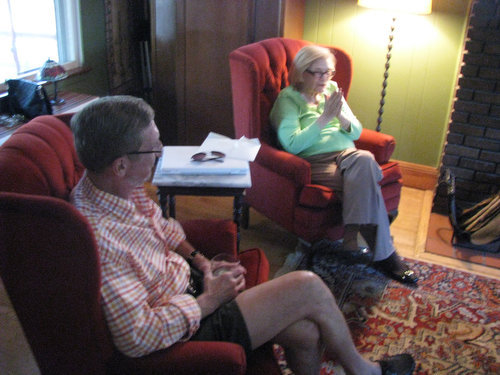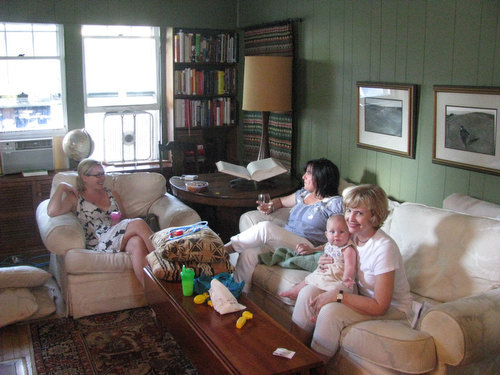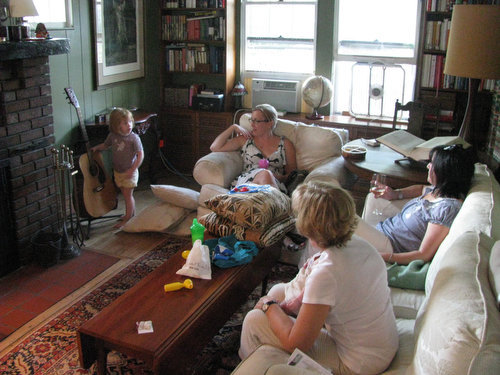 For supper, we had an heirloom tomato salad with basil: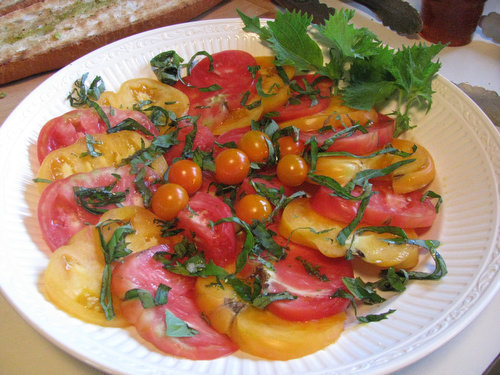 Grilled zucchini with lime and mint: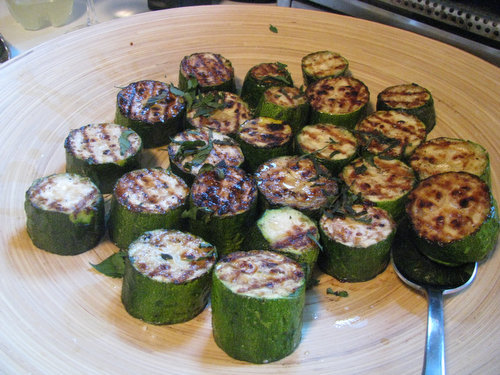 Sauteed green beans and tomatoes with bacon: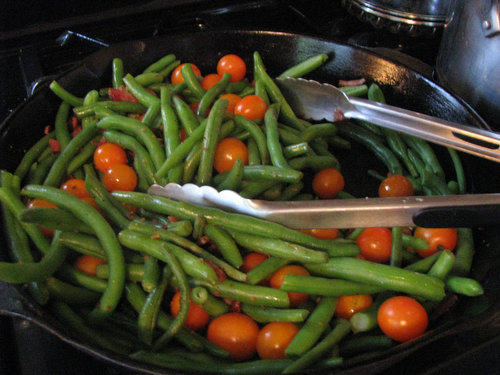 Sweet corn: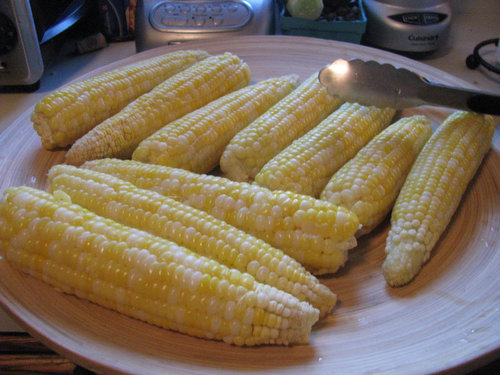 And pork chops!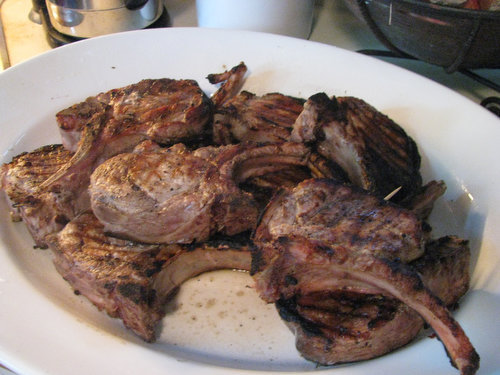 As the sun sets, we can get outside for dinner. Mae and Grandmom: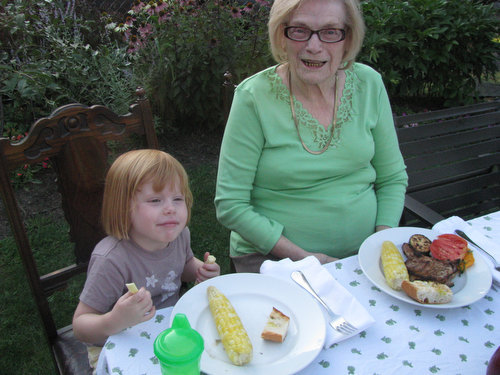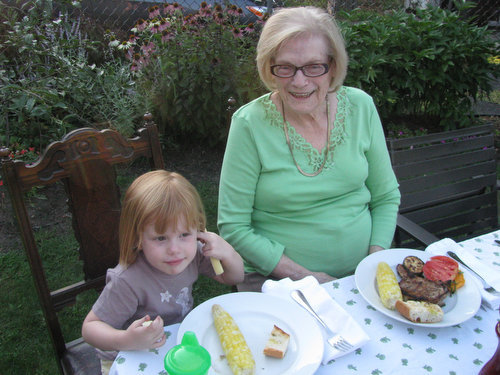 Mae with her "torn":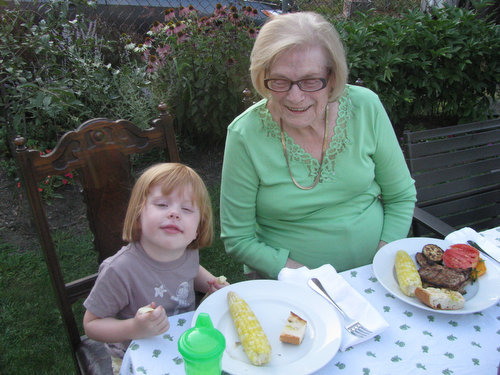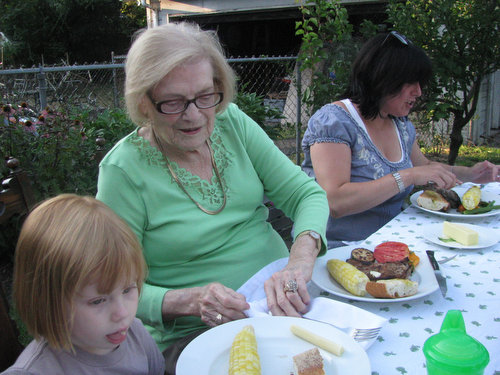 Sarah and Janie Jane: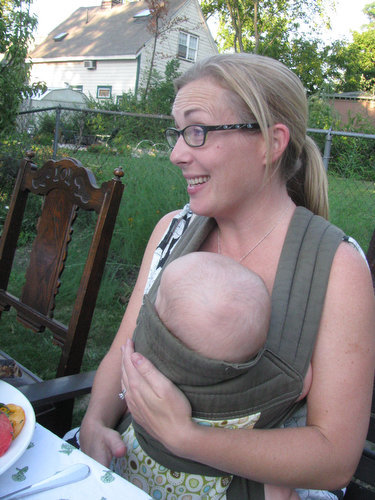 Ye olde pass-off: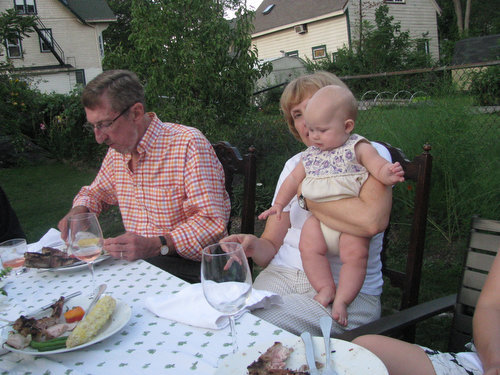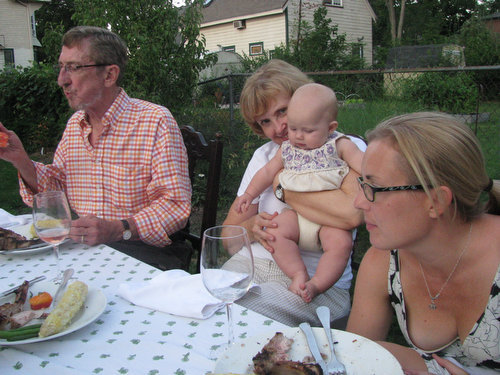 Boo: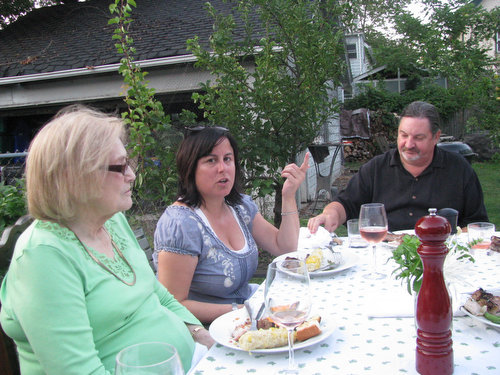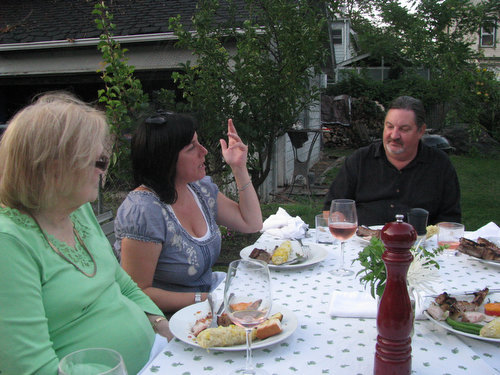 Mae got cranky so we set her up with a video: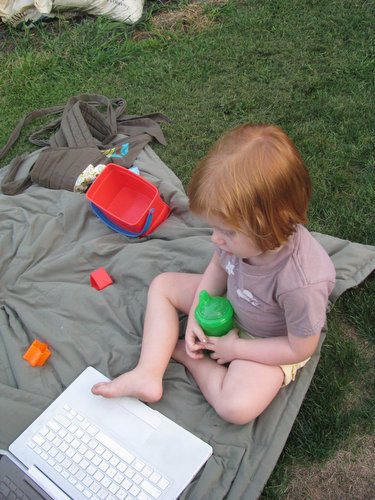 You can see how tired: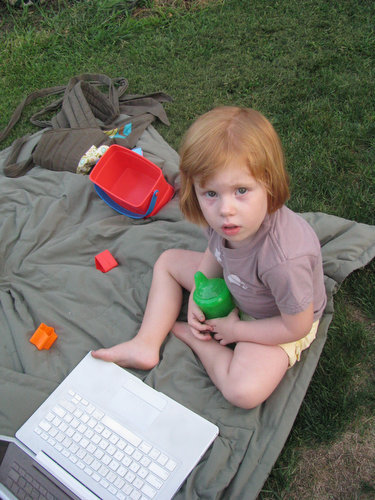 Now it's Janie's turn for the Bambi blanket: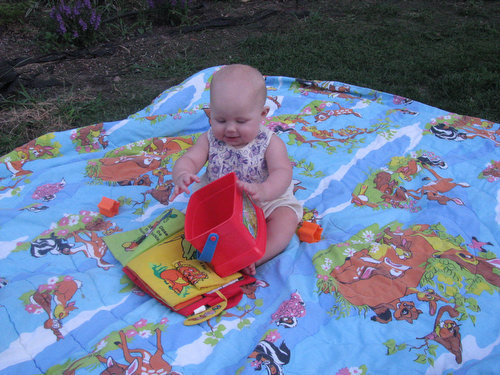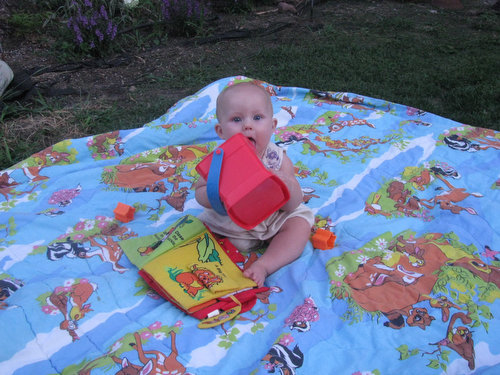 Silly Jane!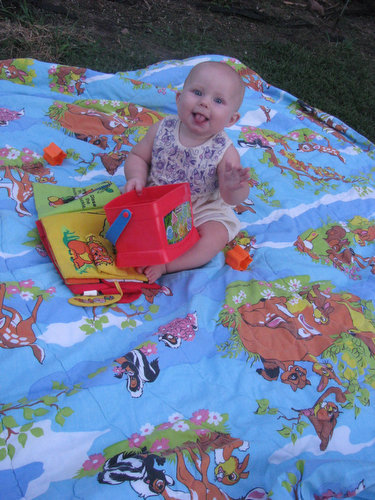 Fun supper.