Warm weather, tasty food, good friends. And on top of that, our midsummer's dinner was during the annual Perseid meteor shower, which we watched from the backyard, lying on blankets. A classic evening at the farm, indeed.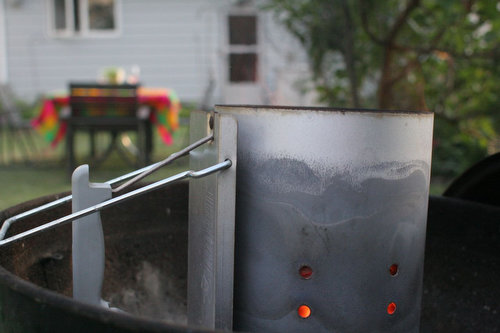 Craig took over documenting the evening, and he is a much more accomplished photographer than I. So please do check out the photos. They're a real treat.
After Boo and Craig arrive and get settled, we take a little tour of the farm. First, the back orchards, flowers and bees: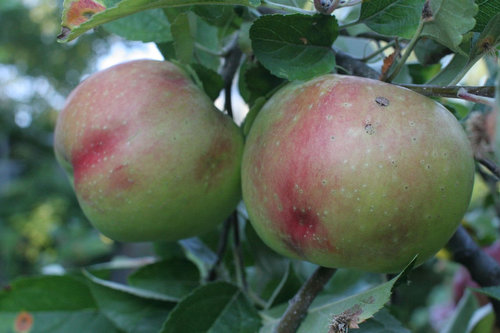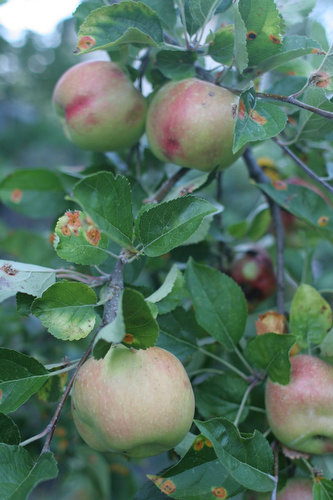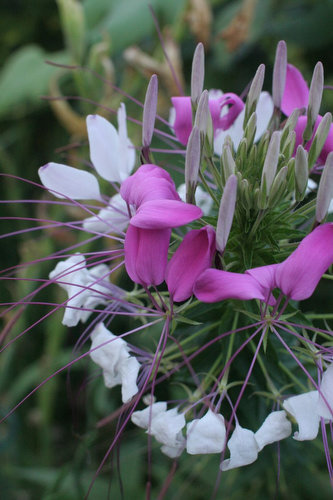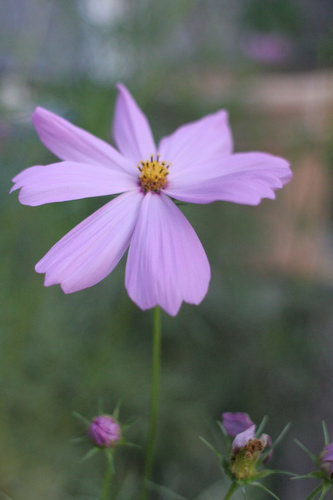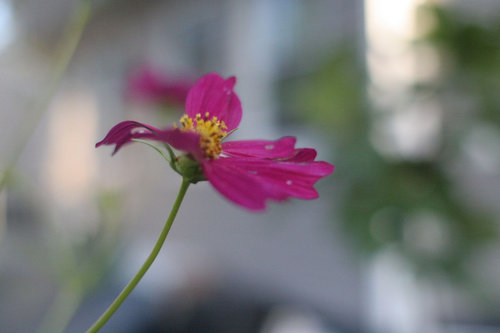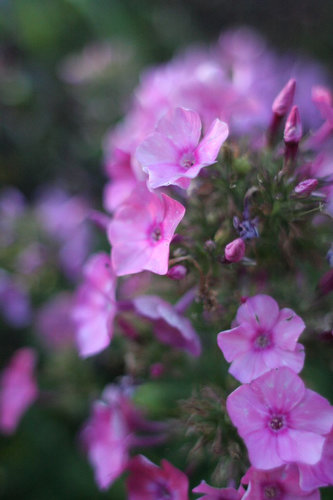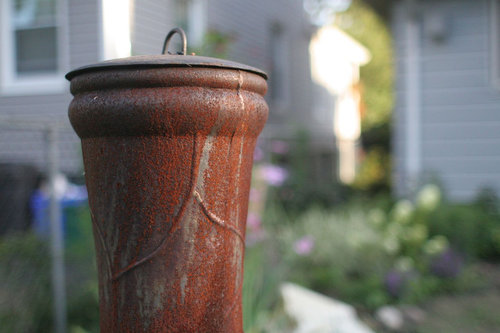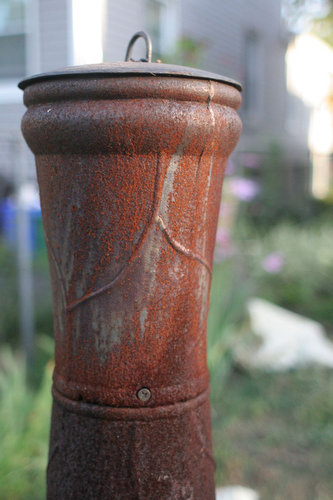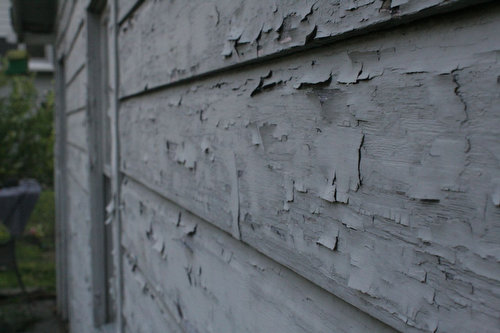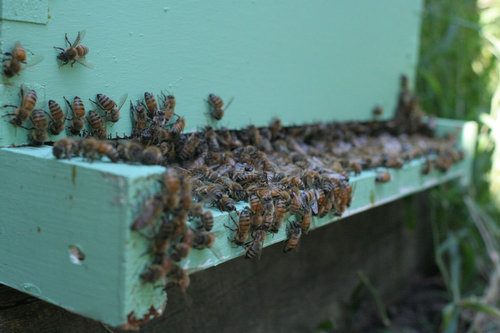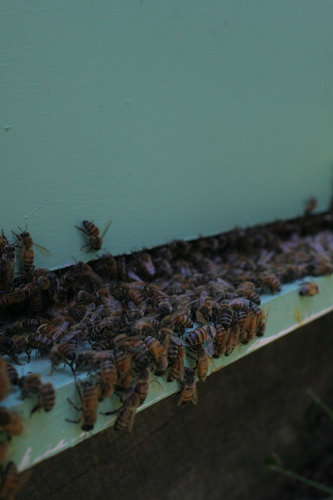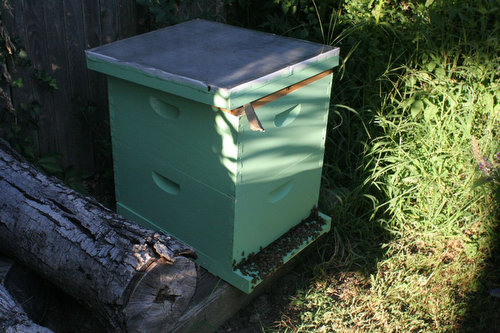 The vegetable garden in front: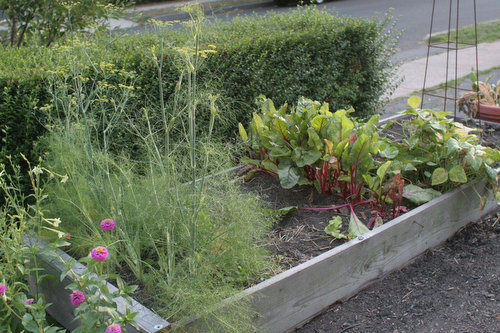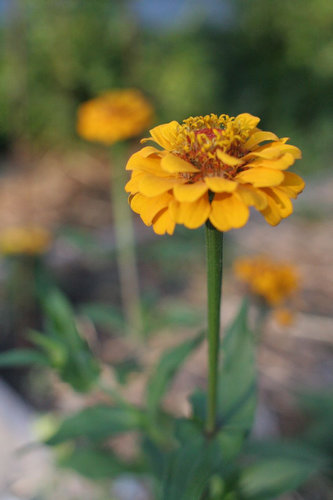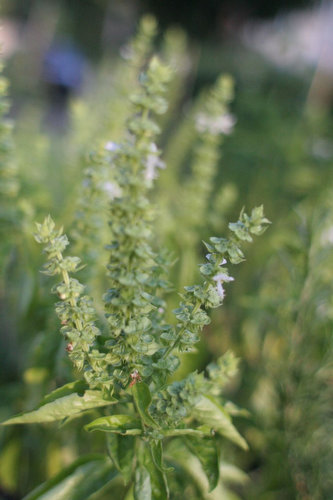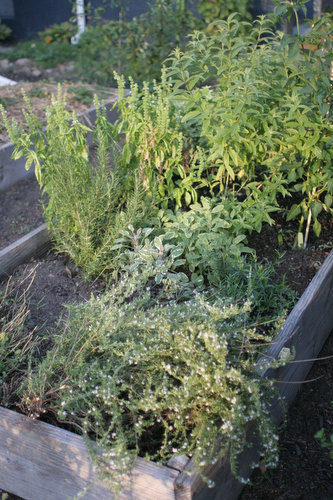 Here's an angle on the porch I've never seen: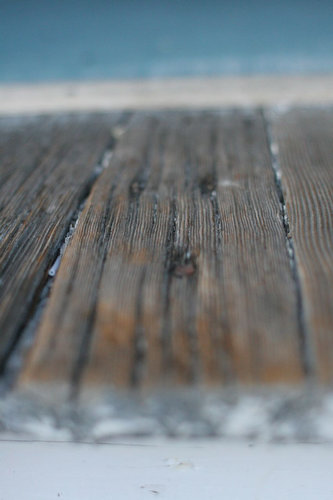 Speaking of the porch. Cocktails and hors d'oeuvres.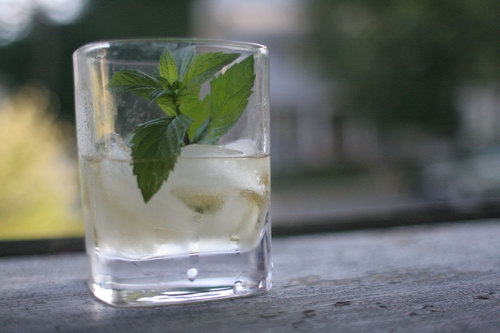 Pickled, brined things.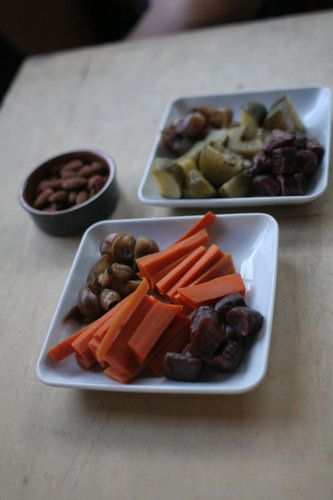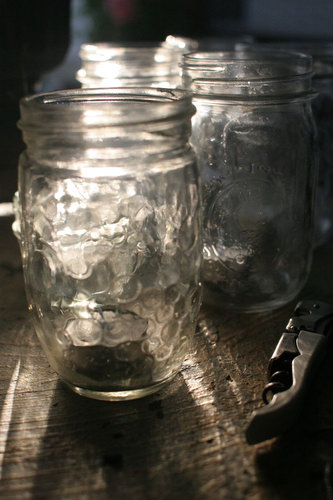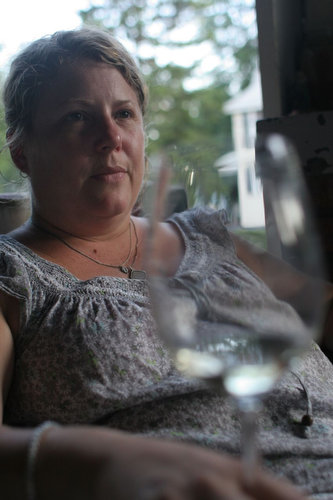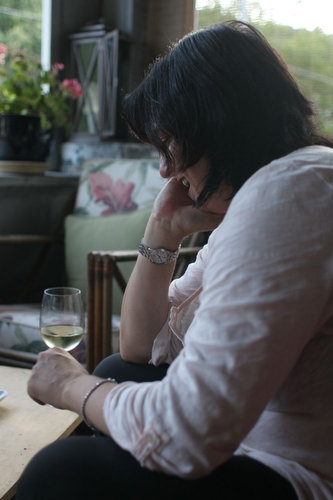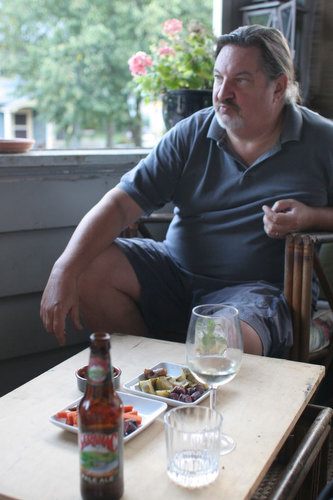 Before supper, the table is set: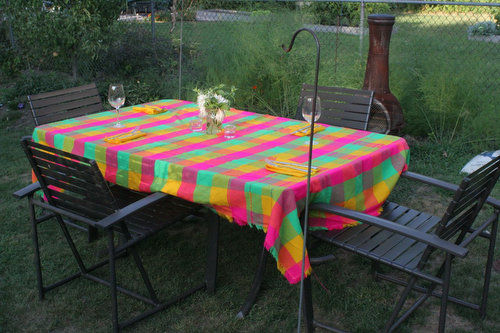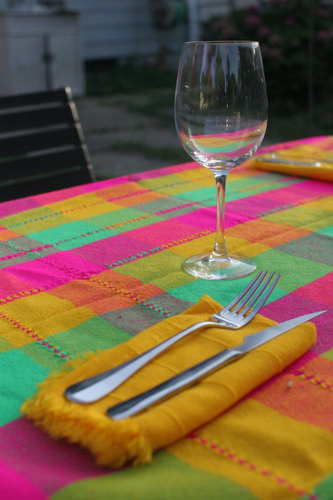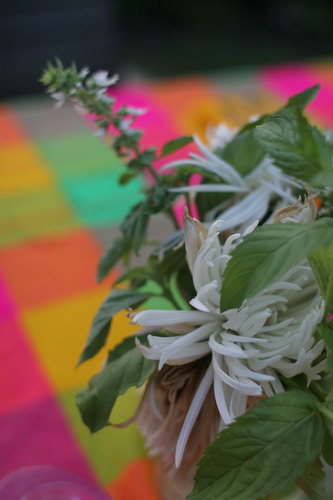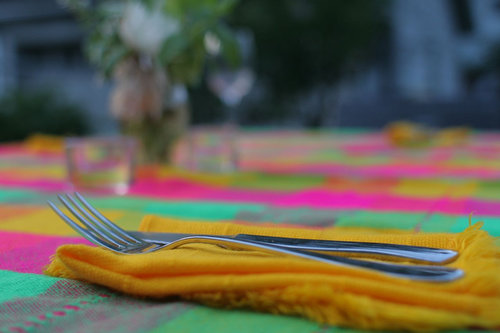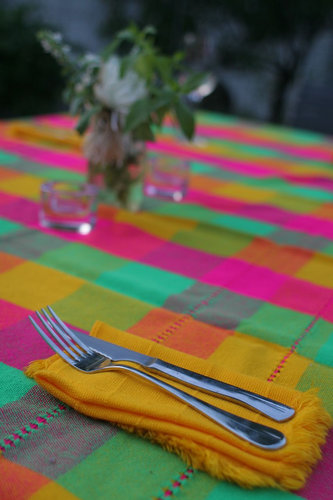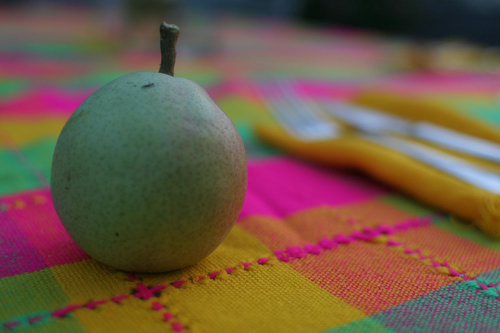 But first, we have to hang the lanterns.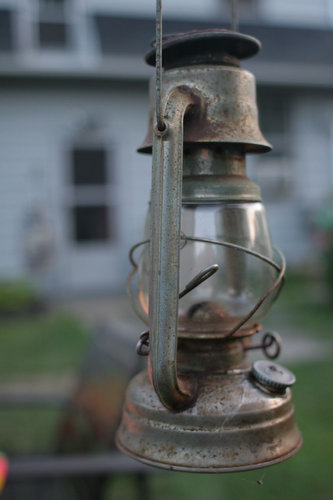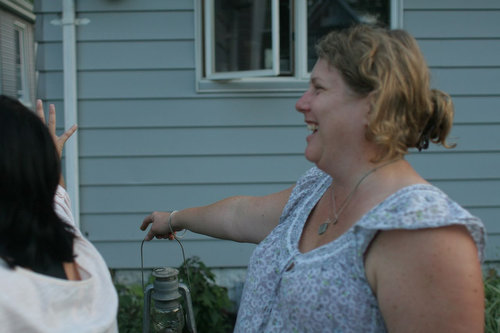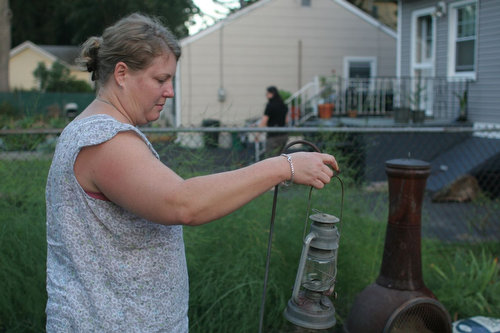 And, we'll look at the bees and some of the plants in the orchards: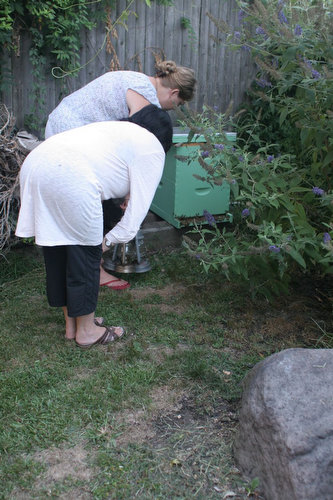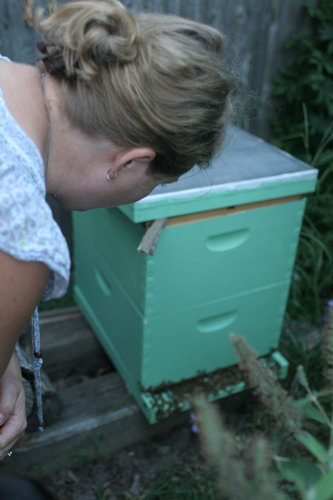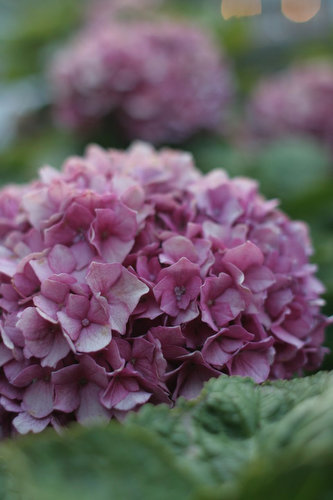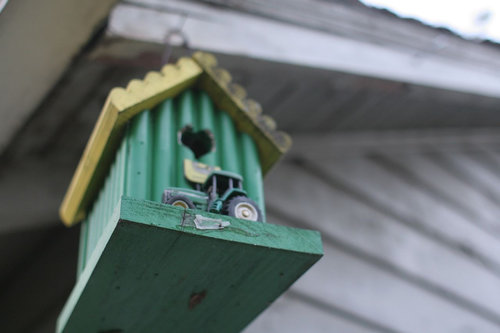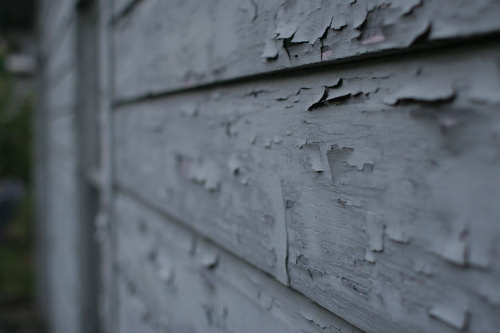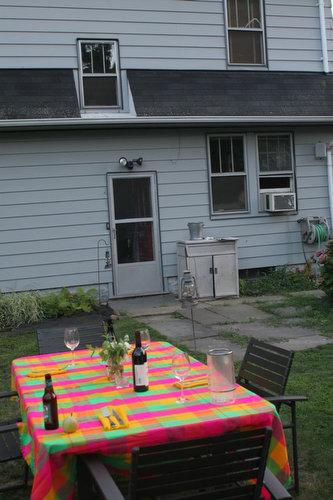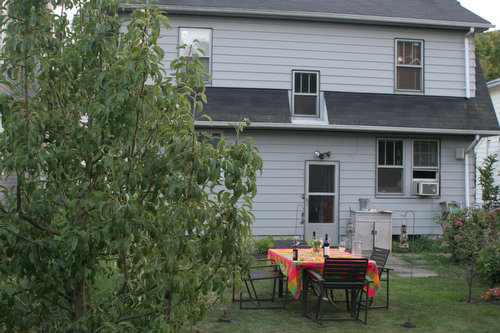 Boo!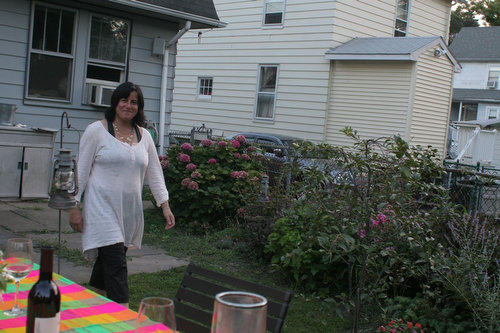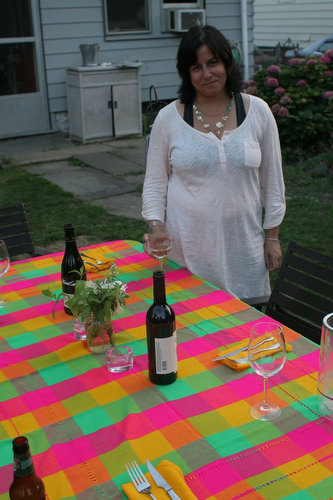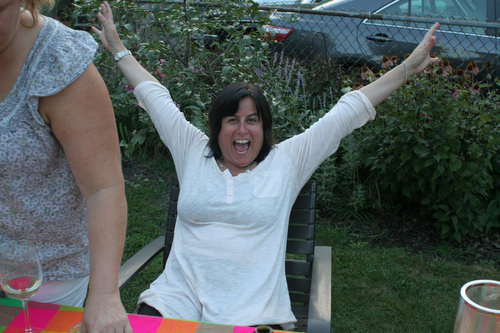 Time for supper.
Some chenin blanc from Paumanok: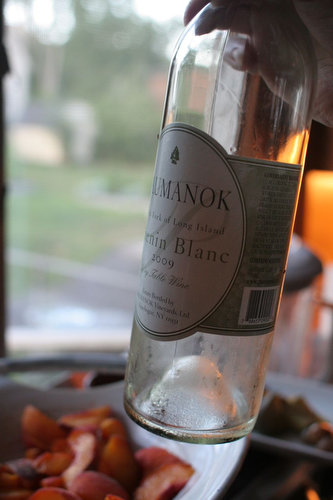 Tomato and watermelon salad with feta: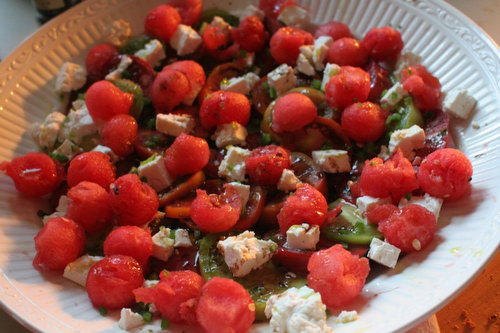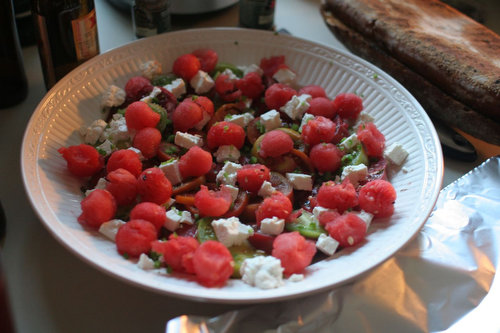 Skirt steak: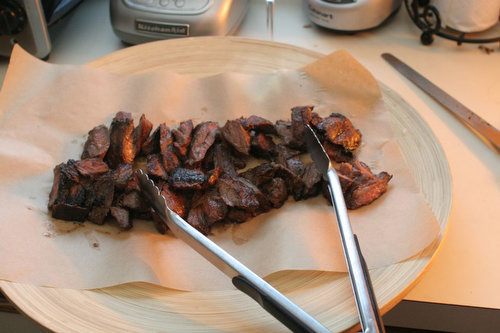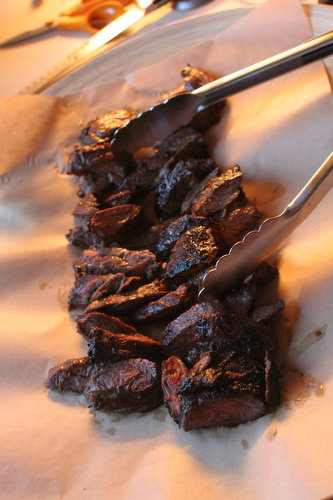 Avocado salsa for topping skirt skeak: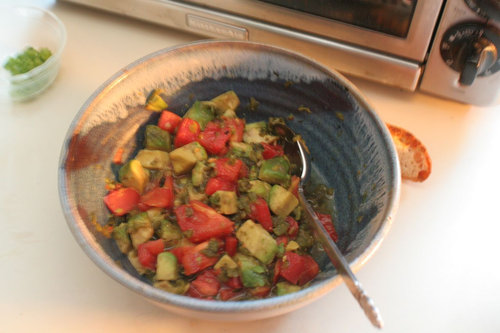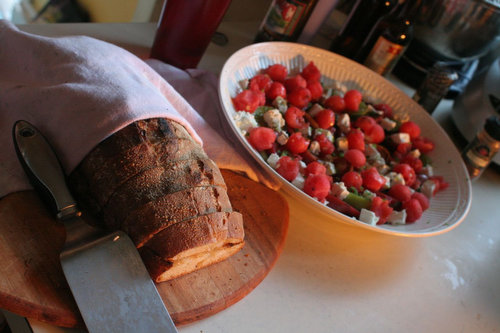 Grilled bread: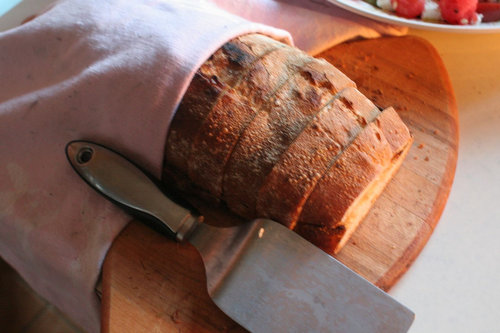 Corn: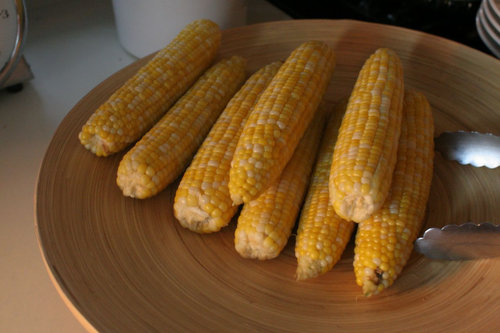 The fixin's for Mexican corn, cotija cheese and mayo: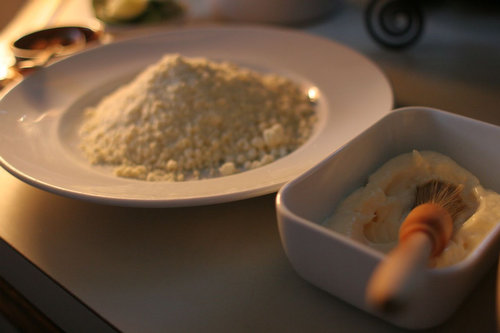 These peaches are for dessert later: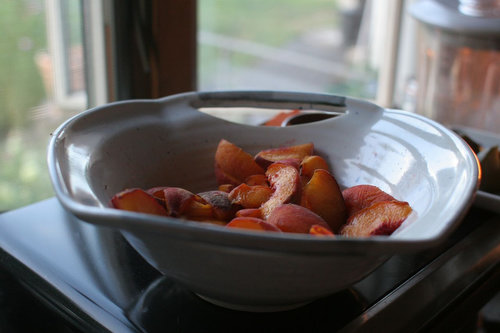 My plate: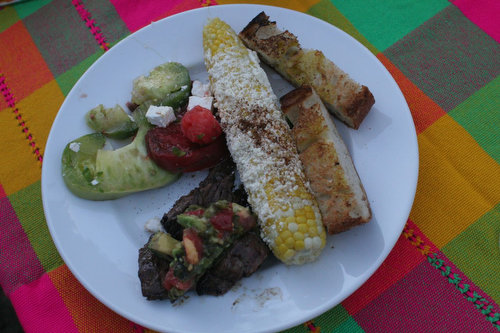 A la table!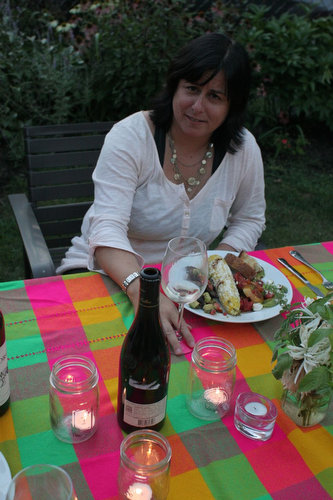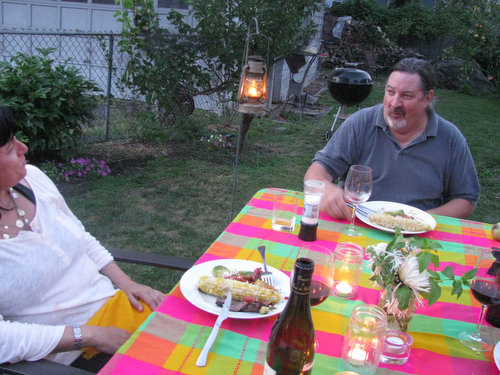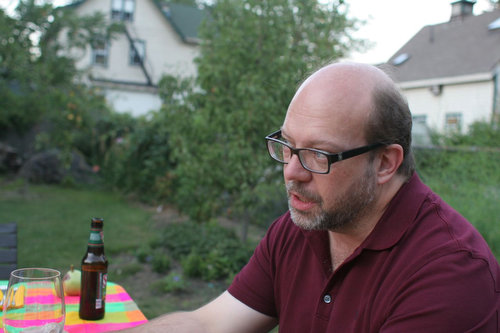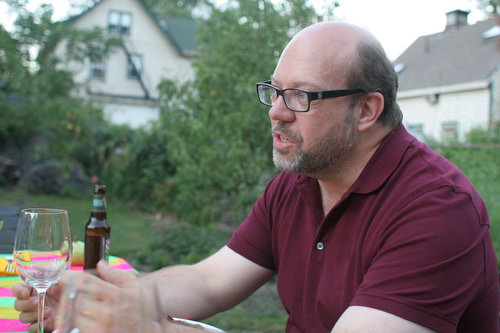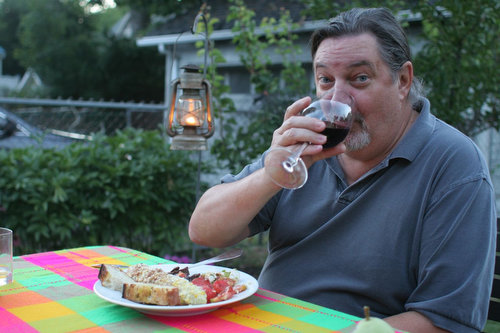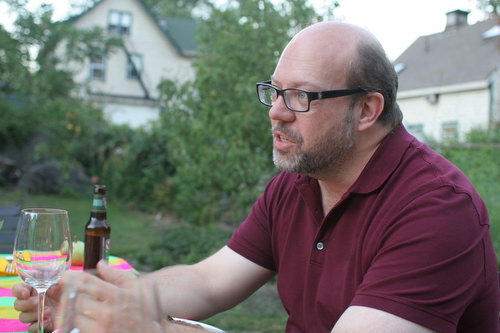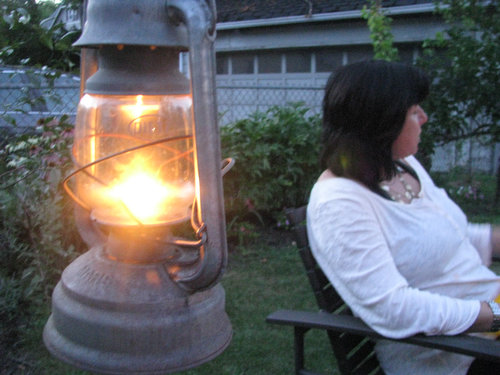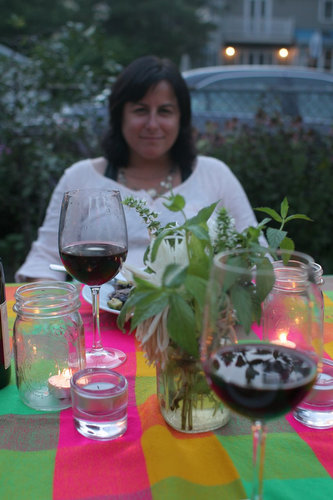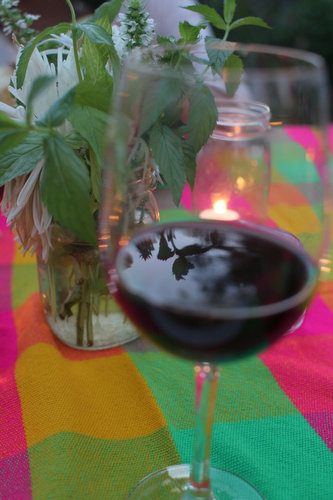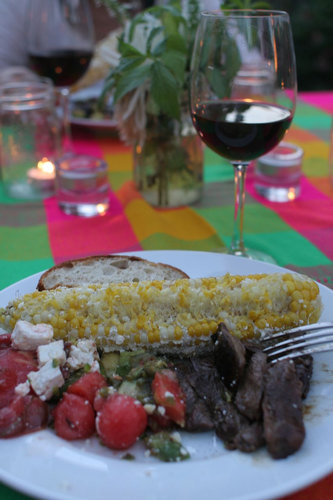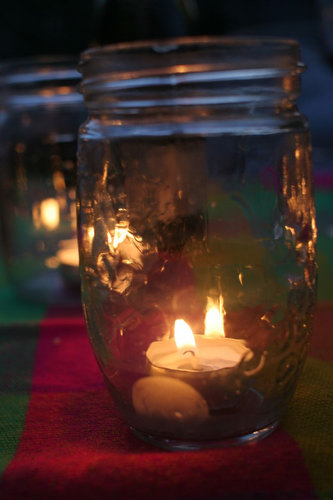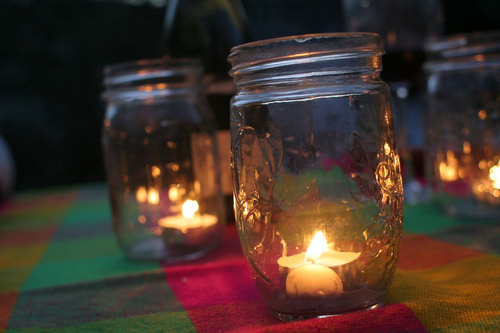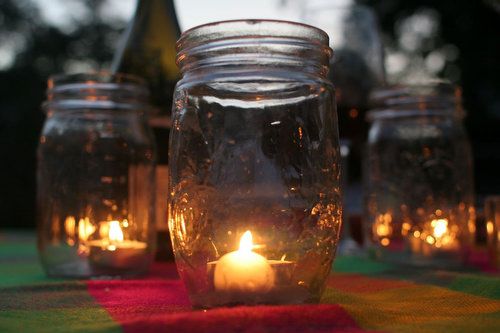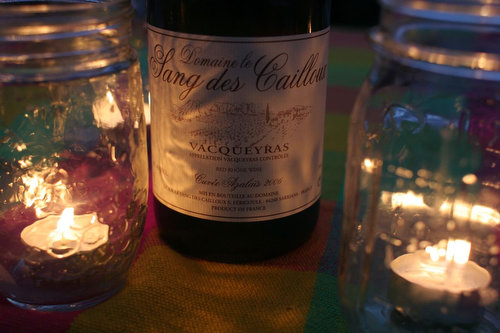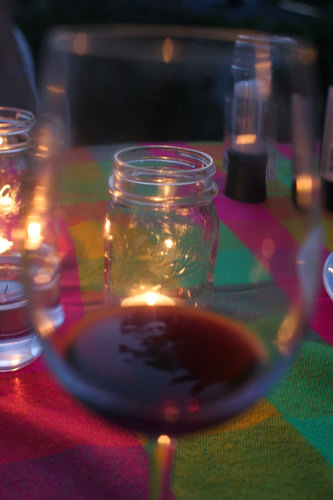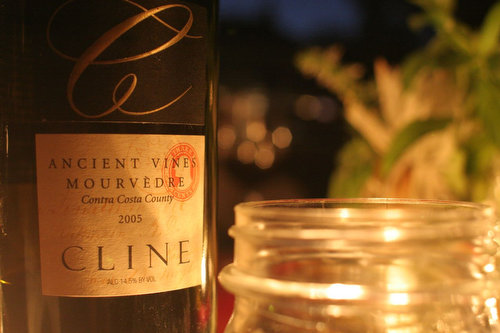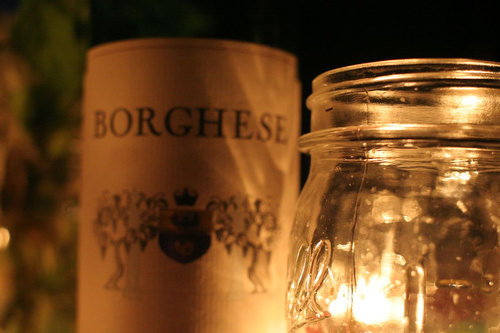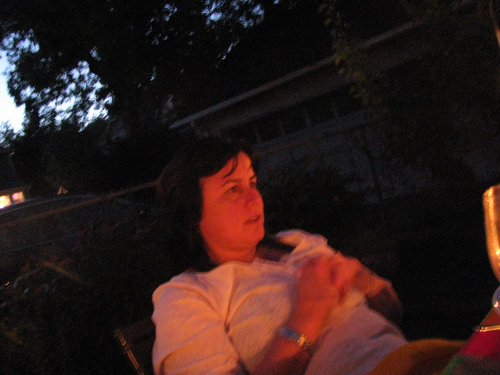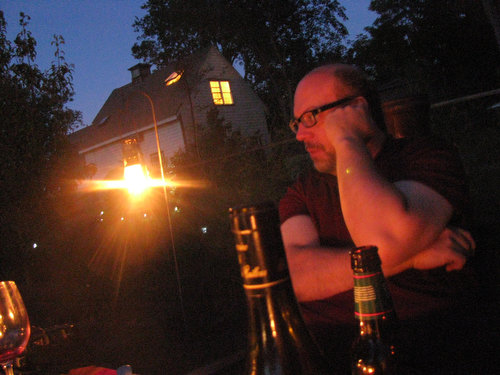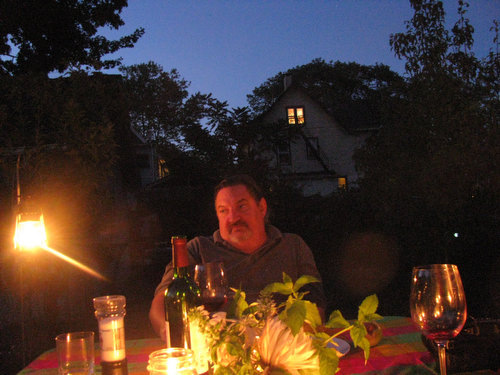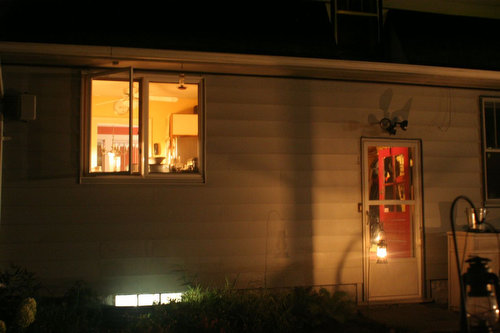 And the fun and conversation continued until late in the night, when we watched the meteors fall whilst on the Bambi blanket back by the rock.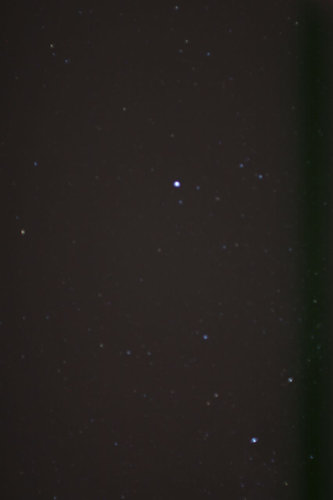 Happy summer, everyone.