Supper didn't turn out quite as we'd hoped at Umami in Croton-on-Hudson. We got there just 10 minutes after Kelli and Patrick, but weren't able to get our dinners in time before we had to leave for the Great Jack-o'-Lantern Blaze down the street. Oh well, we got some apps and a glass of wine, and the kids had mac and cheese. What more can you ask for really? Right Jane?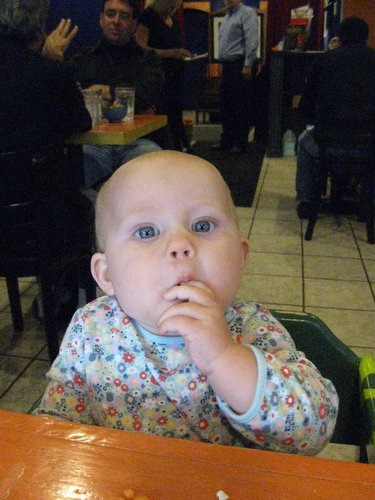 Rory and Kelli: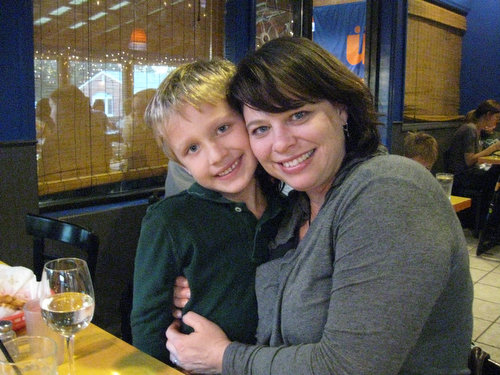 Jane and Sarah: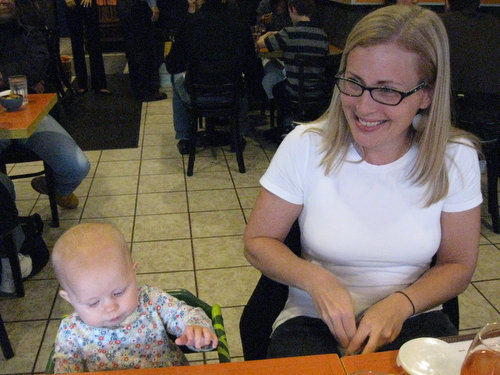 Sarah and Greg: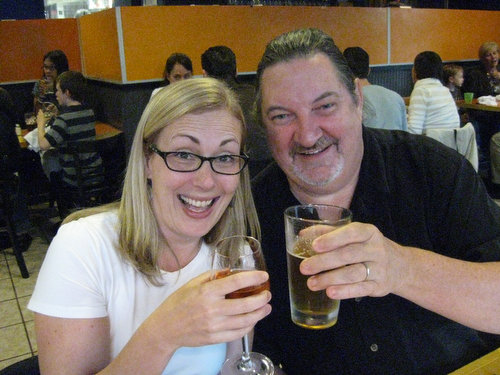 Mae and me: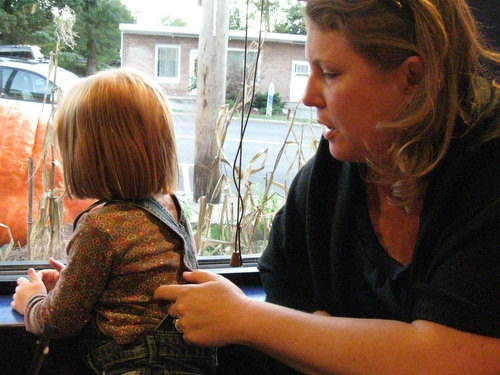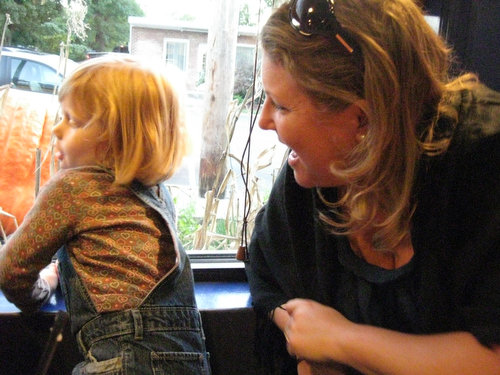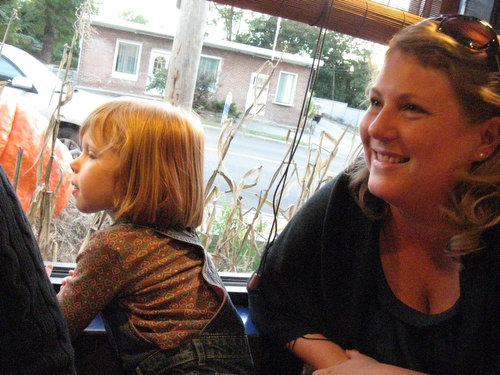 And Laurie, too: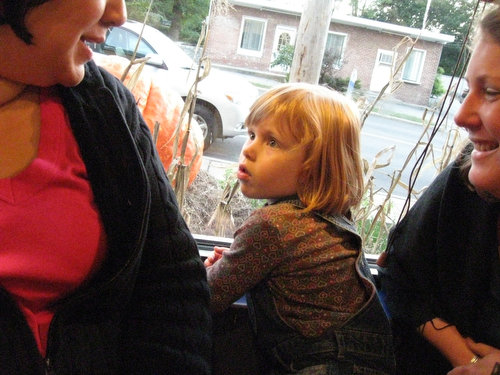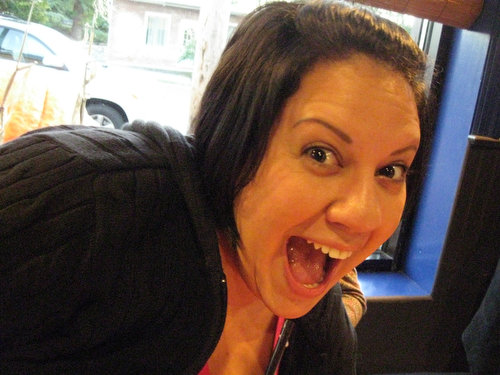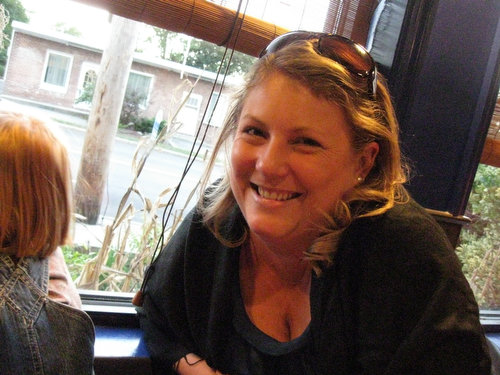 Hi Mae Mae!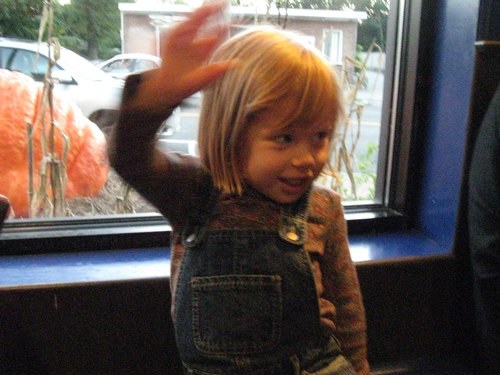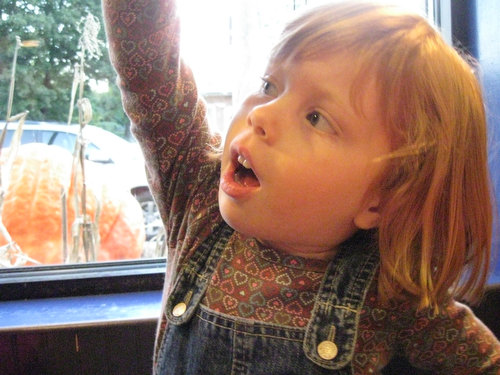 A little of the restaurant now: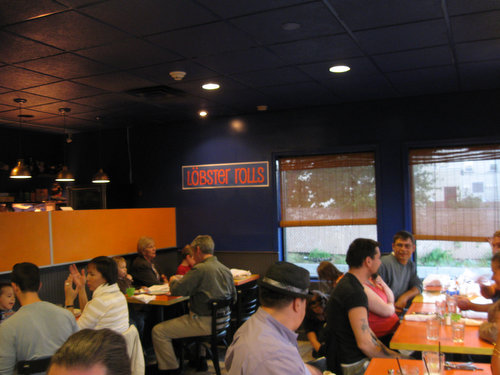 Laurie:
Patrick and Sarah and Hugh: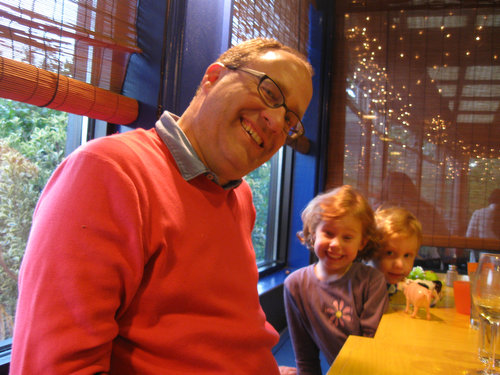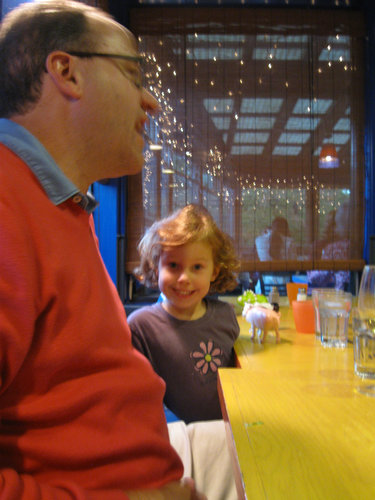 And our apps. What we had to eat was very good, actually. Here are the lettuce wraps with Luau pork: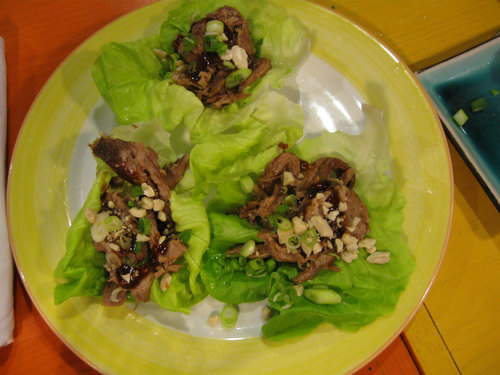 The pot stickers:
Fries: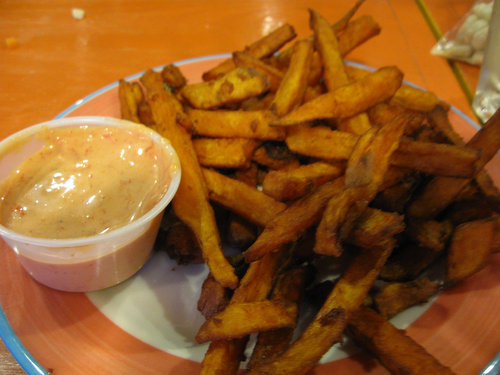 Then we scooped up the kids and headed off to the Blaze, to return later to pick up our entrees to go.