Brilliant fall colors. A native flora garden. Blooming roses. All in a day's visit to the Brooklyn Botanic Garden in Prospect Park.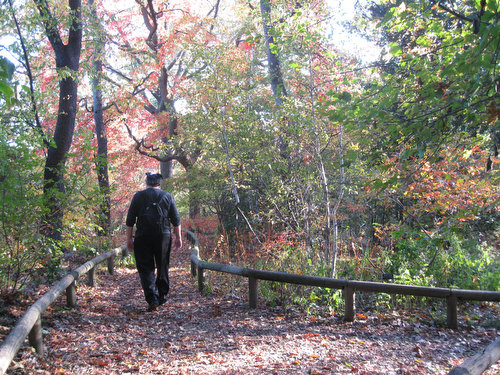 On our way in the far gate, we first stopped to admire the Japanese gardens: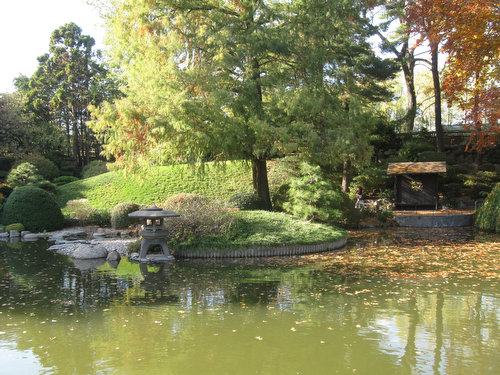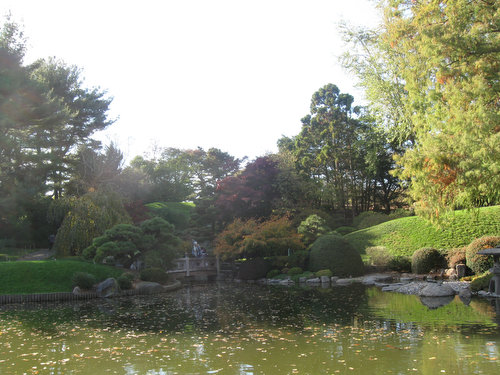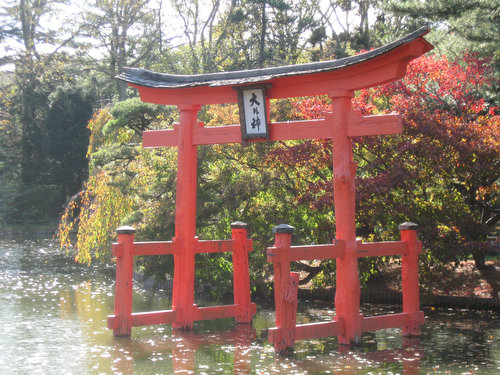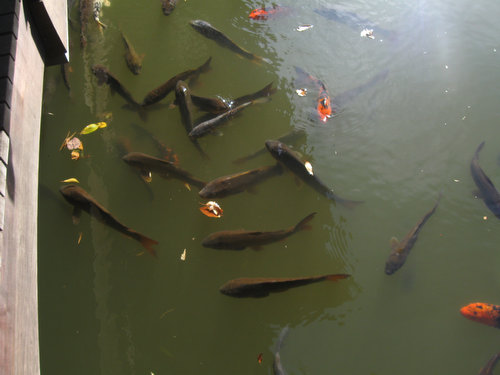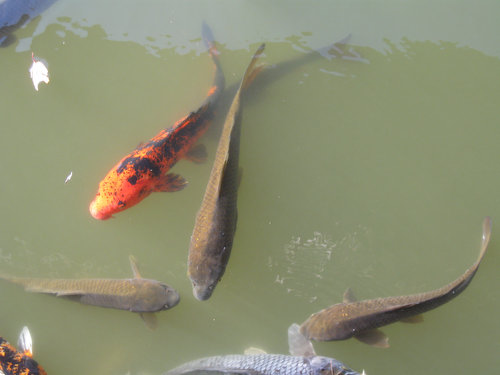 Then we walked past the conservatory and the pools.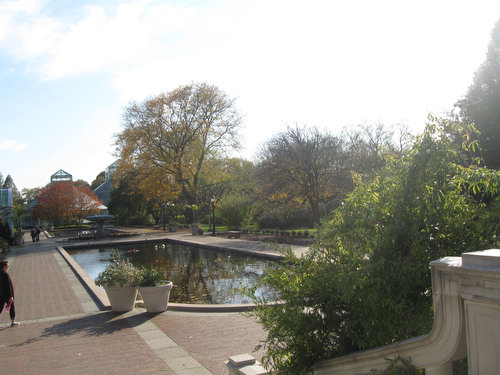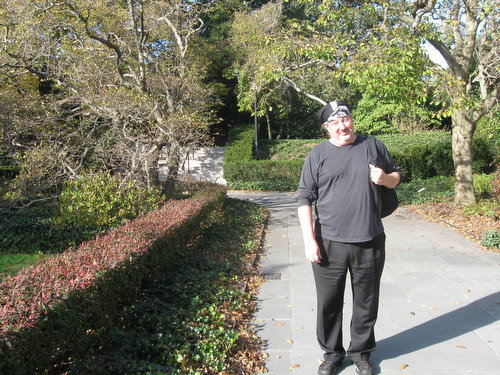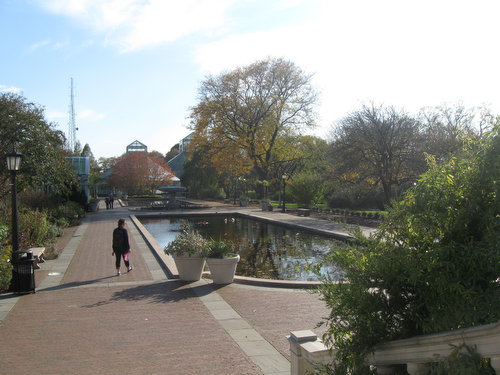 We hadn't eaten, so decided to have lunch at the cafe: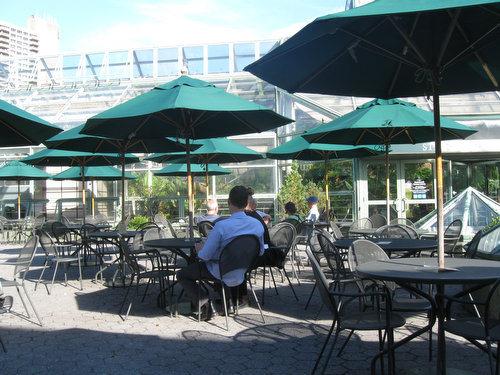 The food was actually very good. Chicken salad: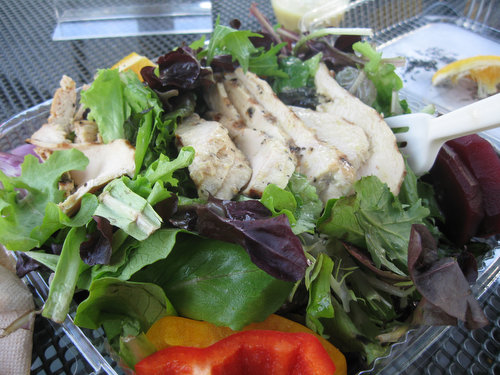 Potato salad: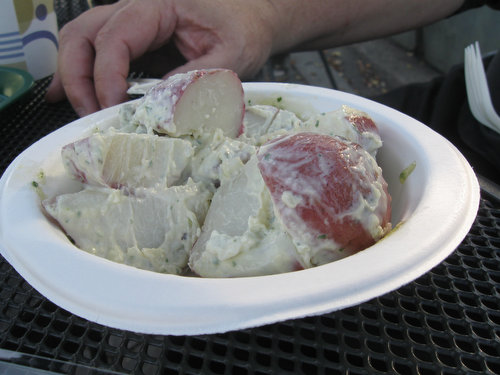 Funny hunna: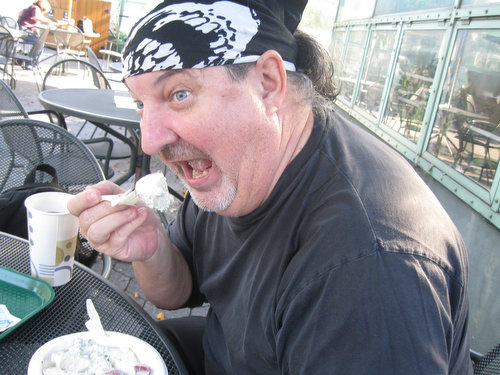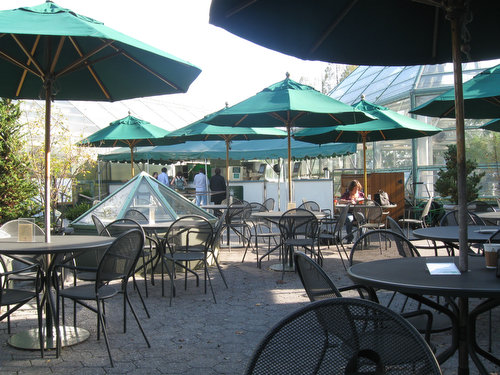 Then we were off to see beautiful plants and landscapes.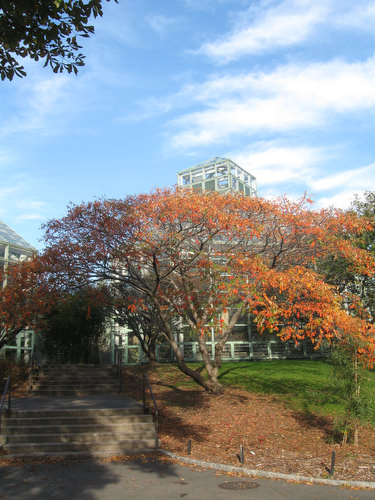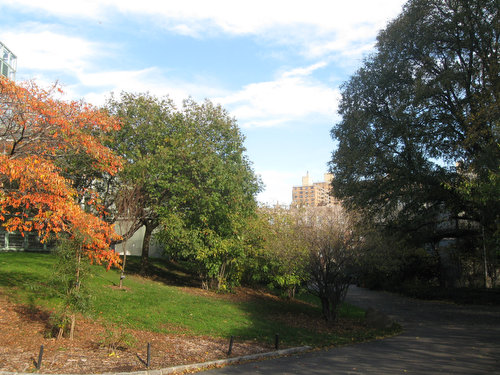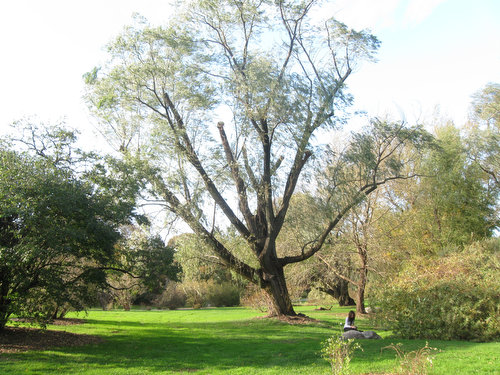 Welcome to the herb garden: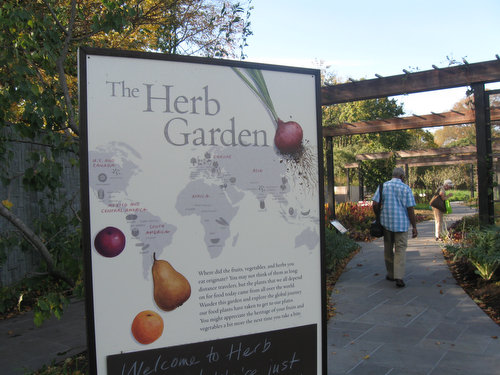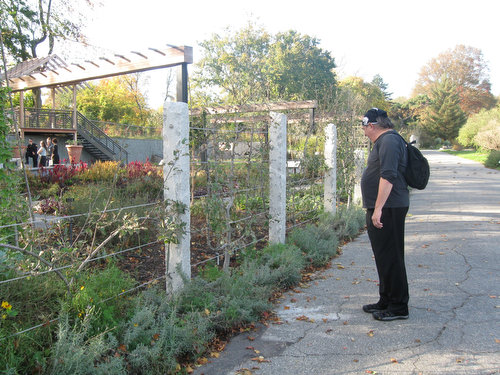 Bronze fennel: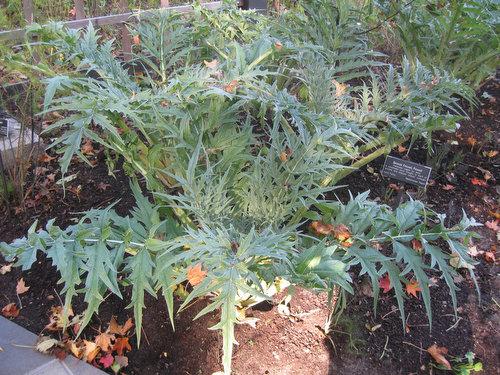 Pretty peppers: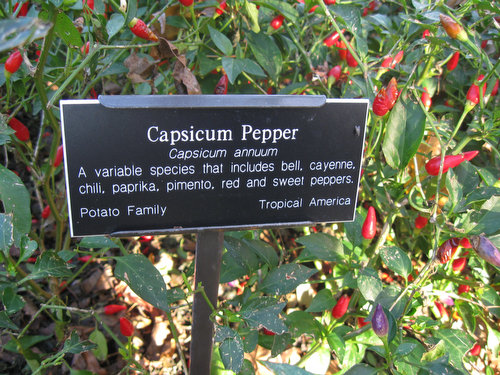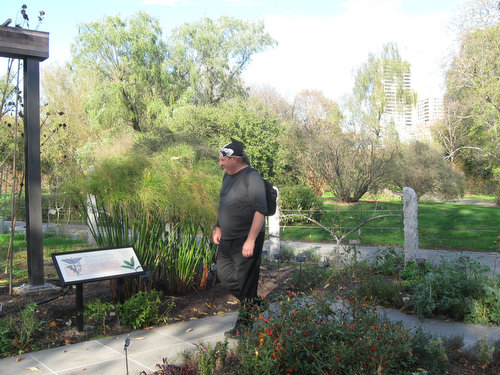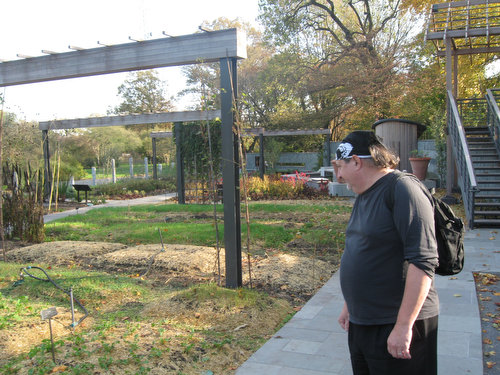 Gorgeous bay laurel tree!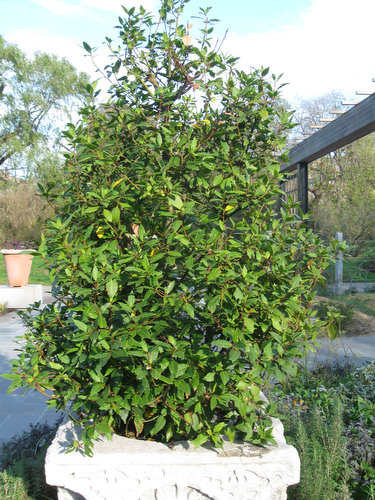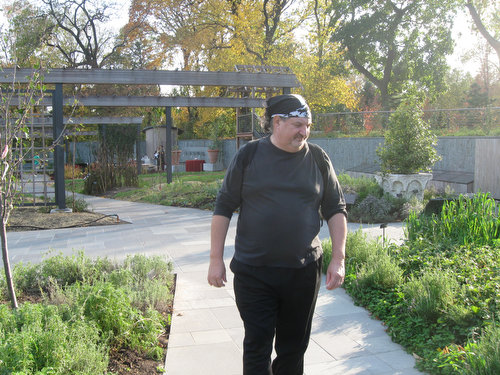 Now we're visiting the rock garden: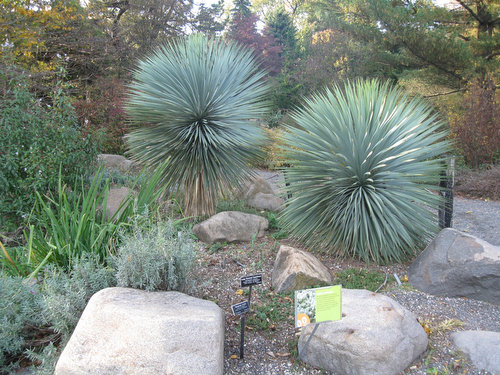 This gave me some ideas for Kelli's hillside, which has lots of rocks: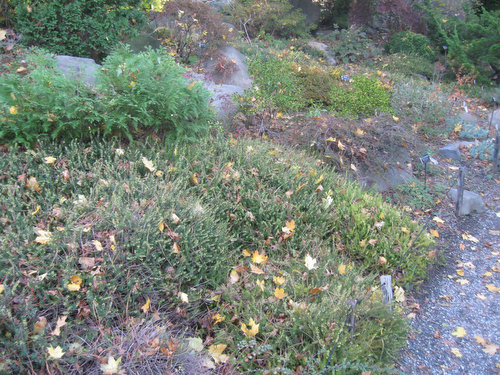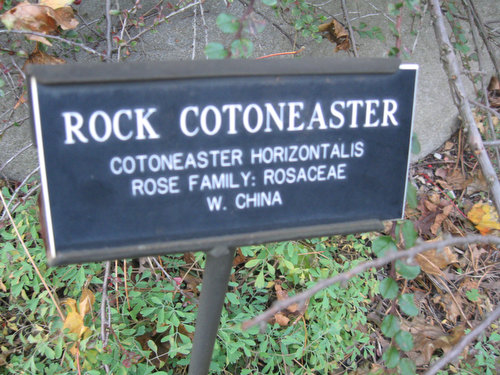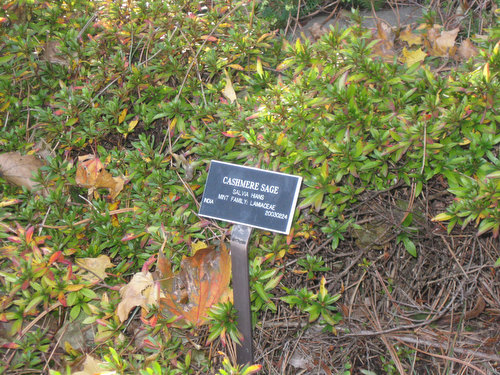 Maybe a little waterfall?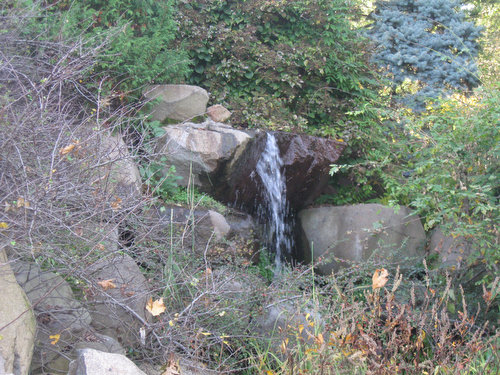 On the way to Cherry Lane: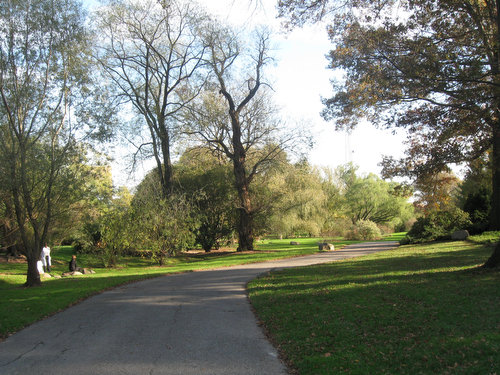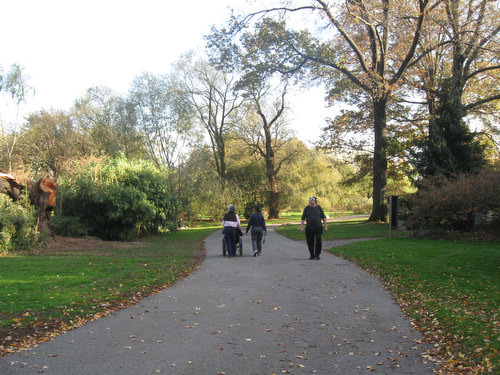 Fall foliage: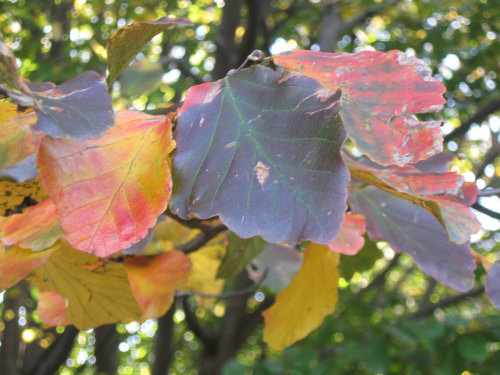 Looking over the arc of roses to Cherry Lane: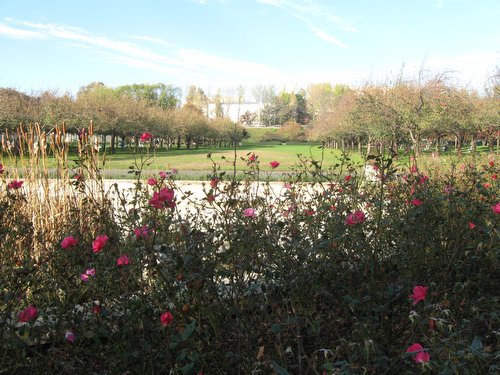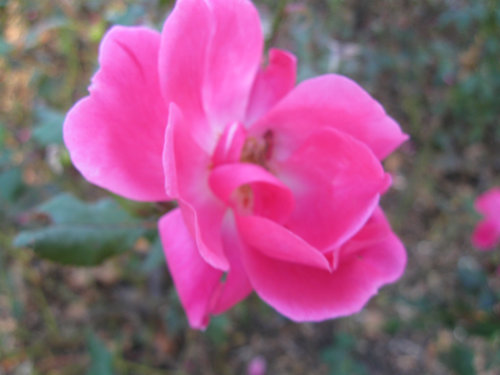 This will be spectacular come spring. I must come back for these cherry blossoms and the lilacs, too.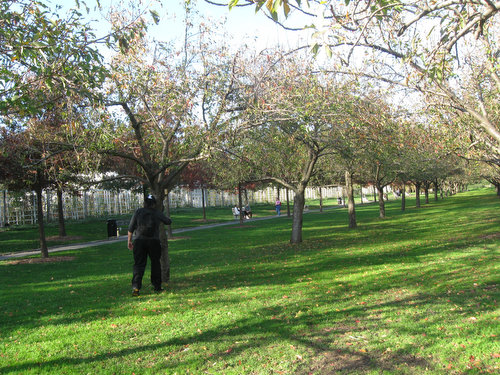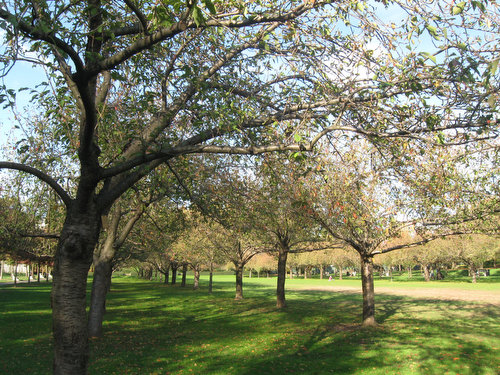 Did you know some roses bloom twice? Once in June and again in October? We were lucky to see some beauties: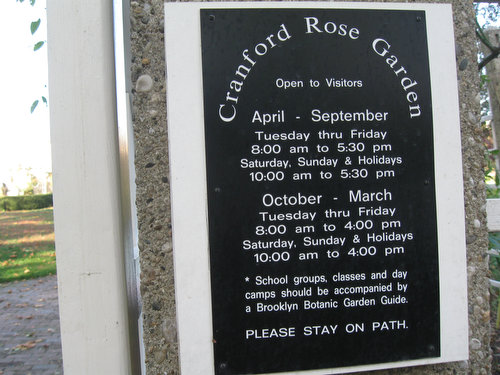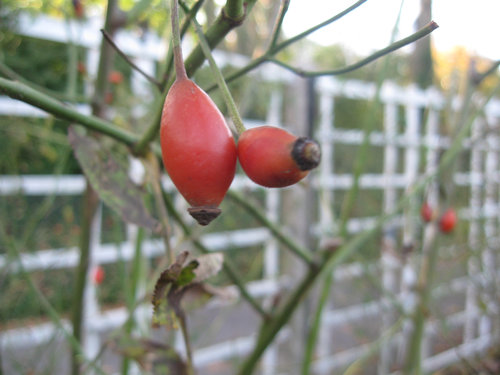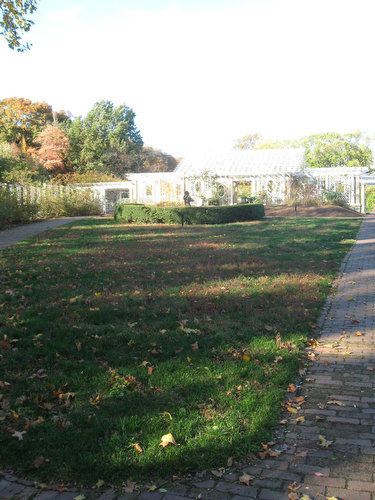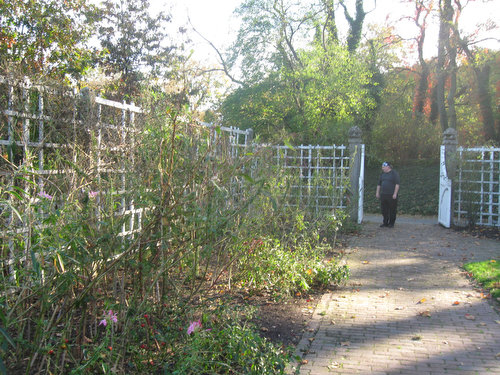 Some funny prickly things: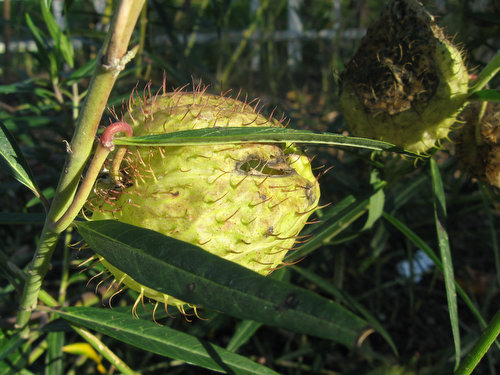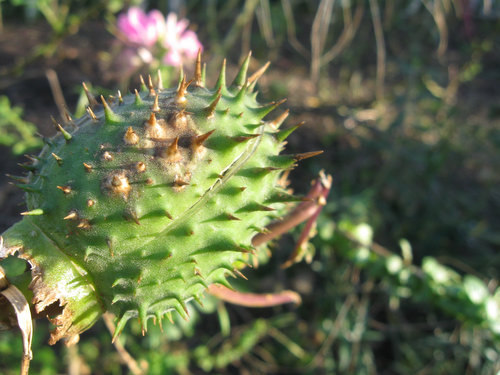 Always the ham: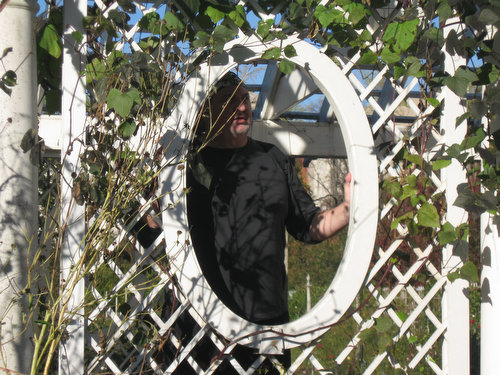 This was stunning in real life, with roses in pink, white and red dotting the beds. Hard to capture, though: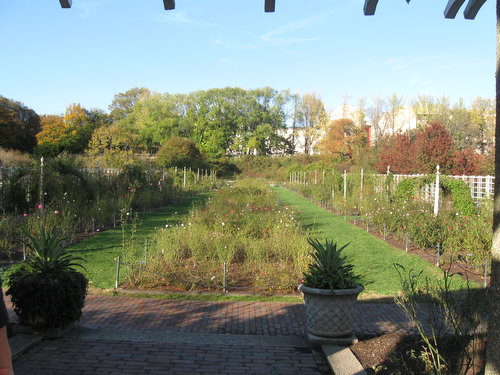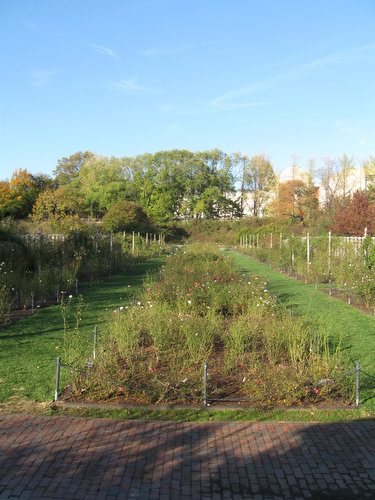 The hunna takes some time to smell the roses: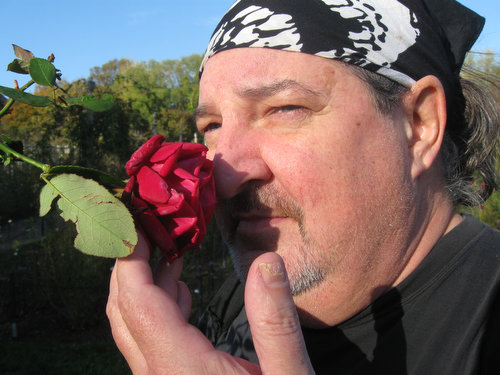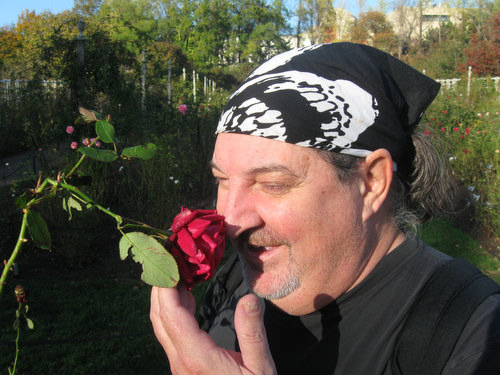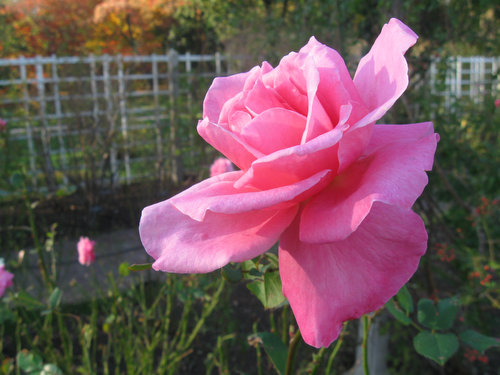 Then we visited the Native Flora Garden: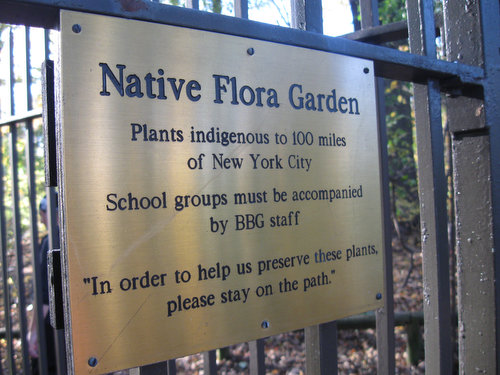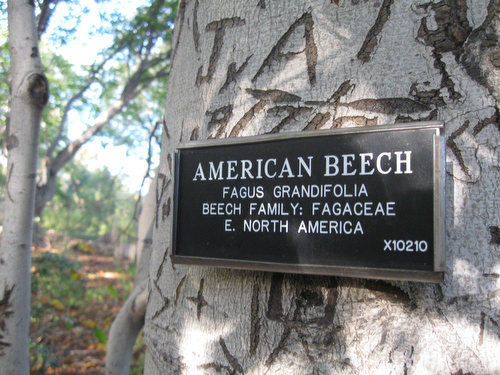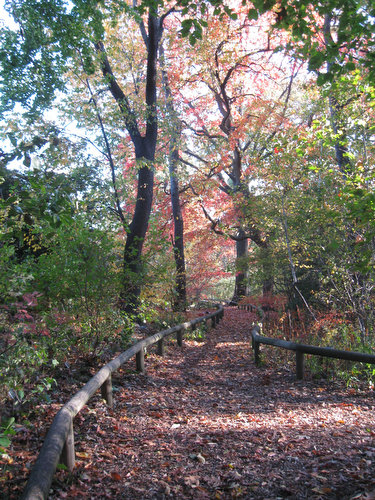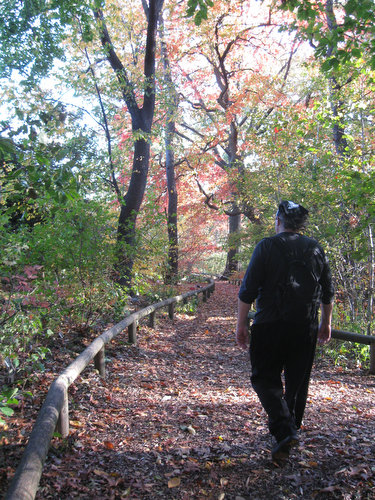 This pin oak is the same type of tree that fell in a windstorm at Sour Cherry Farm a few years back.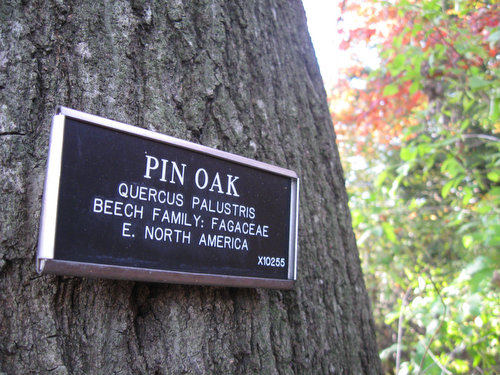 Now we're back into the formal gardens. I believe this is part of the Osborne garden: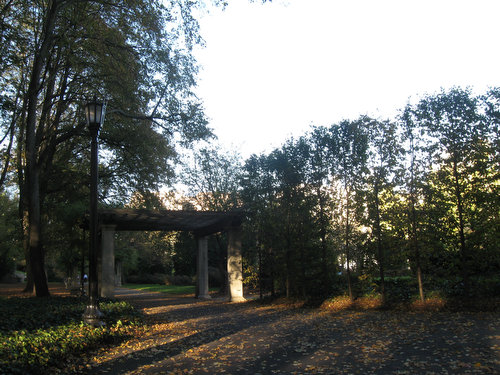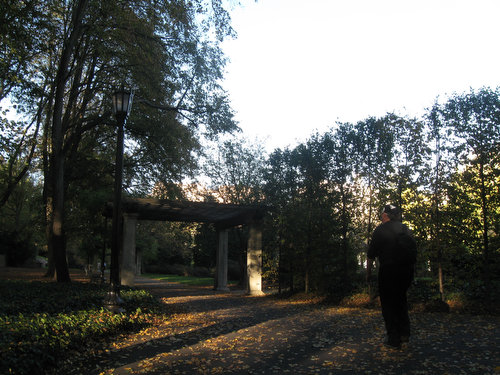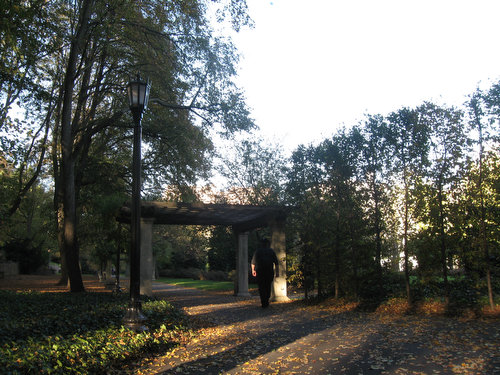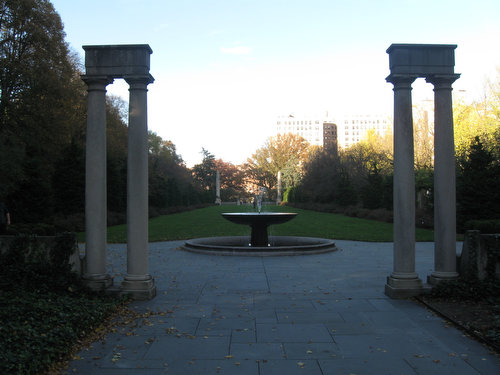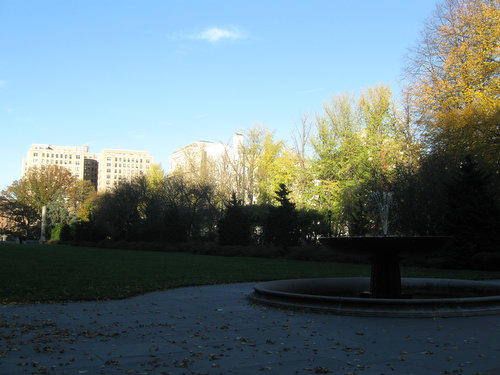 The paths are lined with wisteria and crabapples: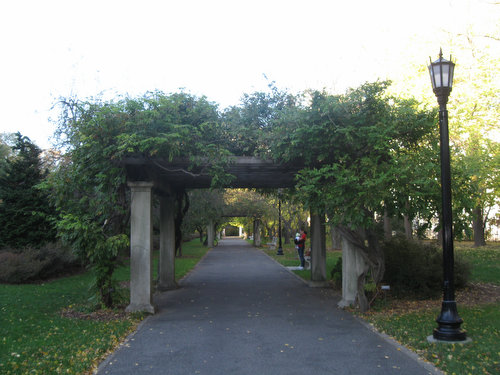 Looking back to where the fountain was: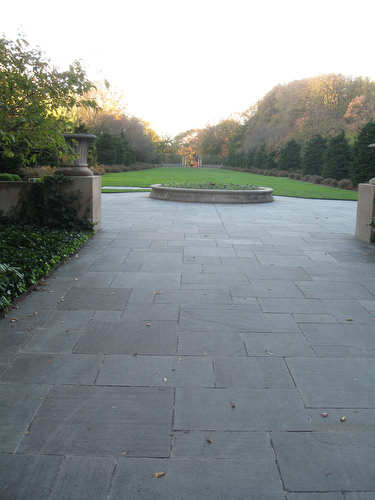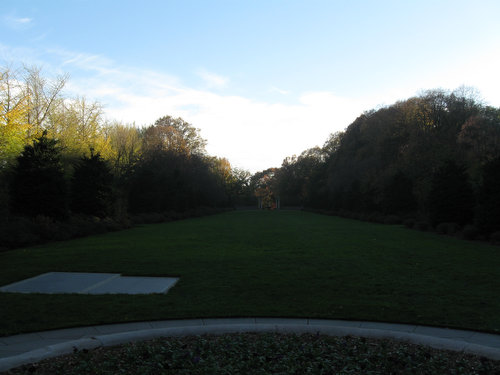 These are whispering benches. You can sit at either end and hear a whisper: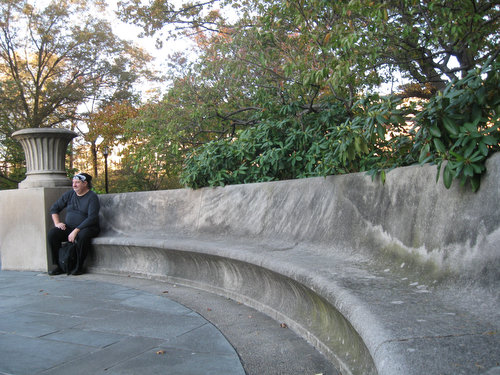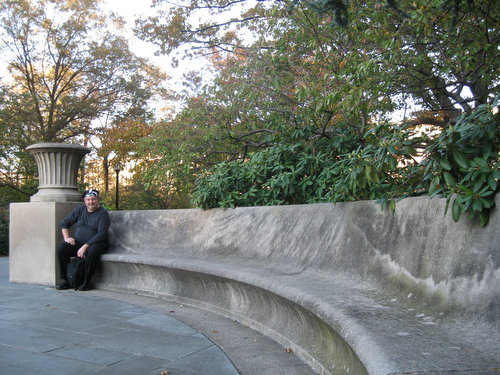 What a treasure to have these gardens in the park. If we lived in the neighborhood, we'd get a pass and come every day.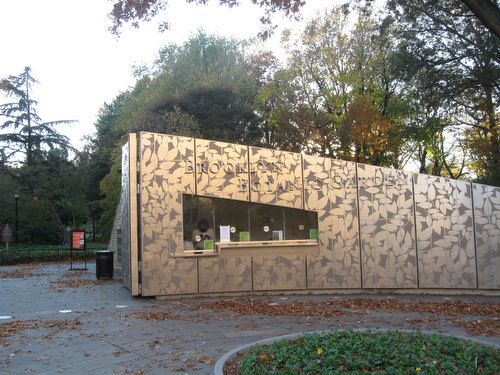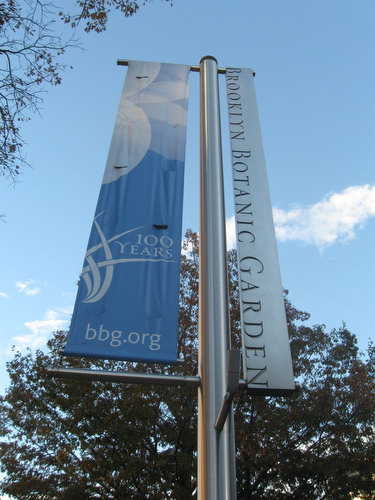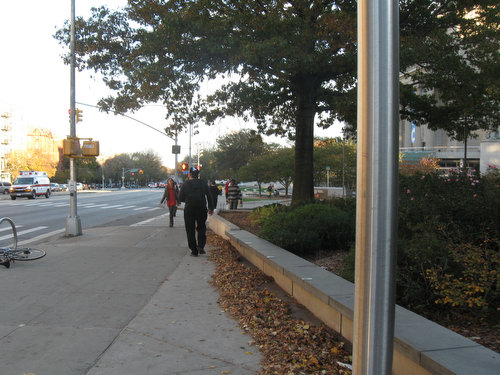 Next time — the Brooklyn Museum!