We're at MoMA to kill some time, and this Jackson Pollock made me very, very happy.
More art, including Greg and Picasso's Goat, after the jump.
No trip to MoMA would be complete without a visit to Picasso's She-Goat.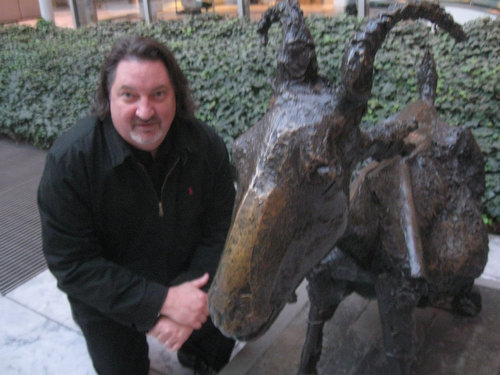 They have moved the statue since our last visit.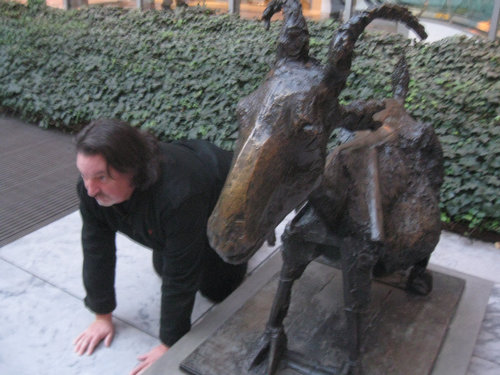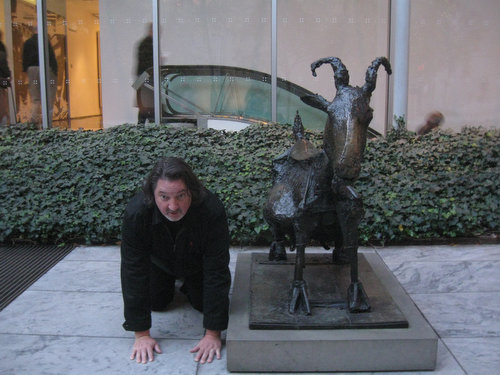 Our first stop in the museum was the Modern Kitchen exhibit. It showed the progression of design in the kitchens since World War I, and used items all already in the museum's collections: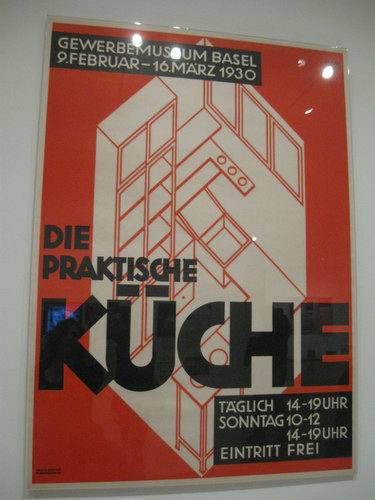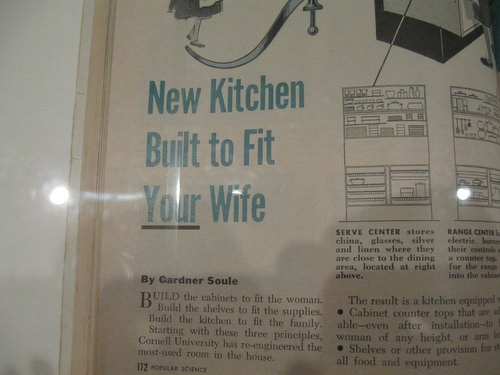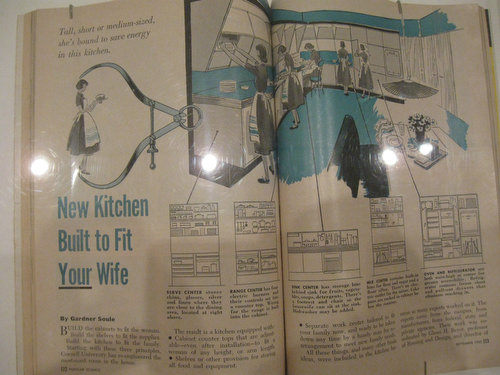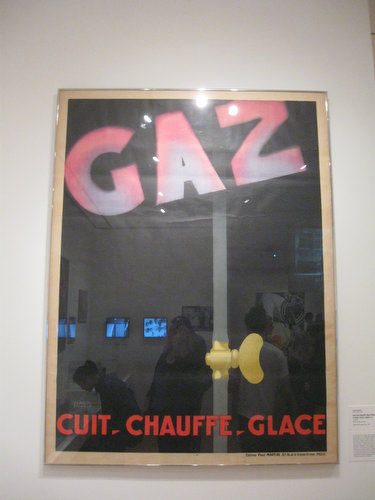 I loved this poster: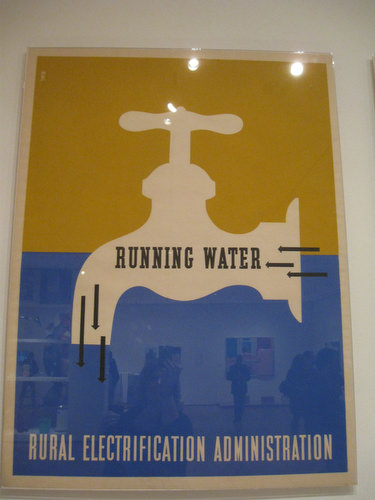 And this one: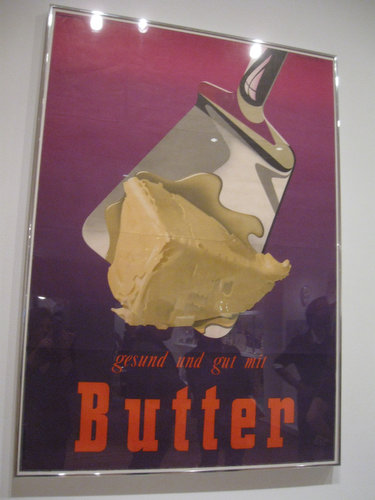 Some of the items on display: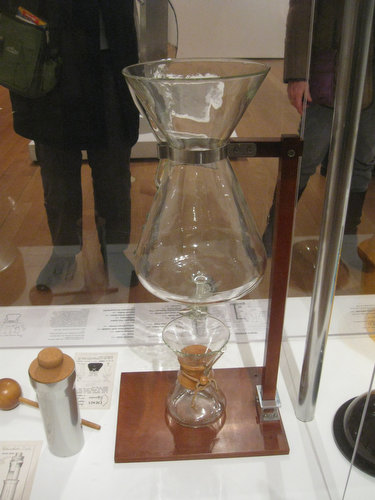 Then we headed for the Abstract Expressionist New York portion of the visit: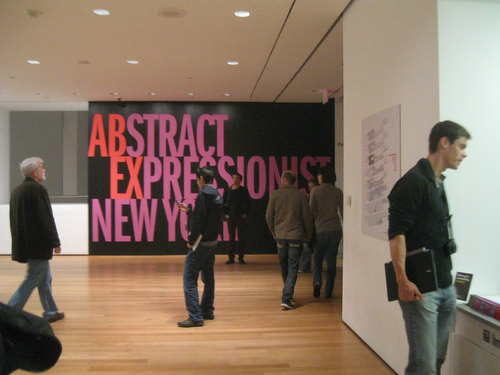 From the web site:
Drawn entirely from the Museum's vast holdings, Abstract Expressionist New York underscores the achievements of a generation that catapulted New York City to the center of the international art world during the 1950s, and left as its legacy some of the twentieth century's greatest masterpieces.
Pollock: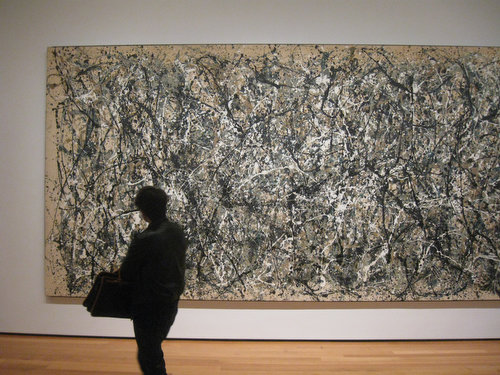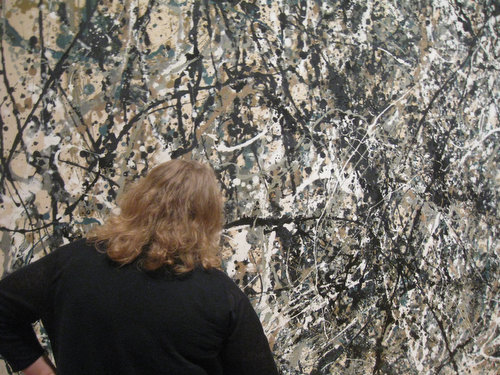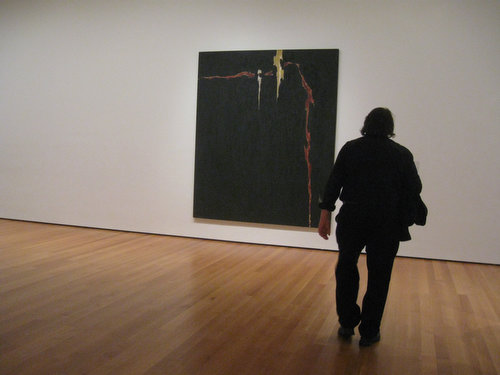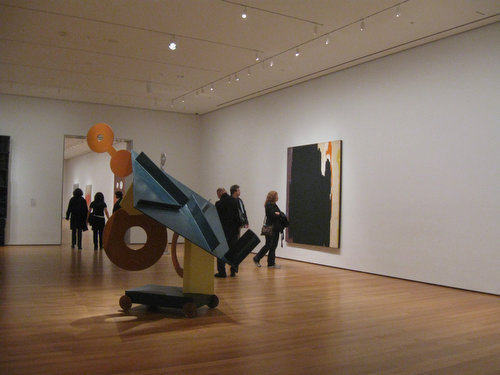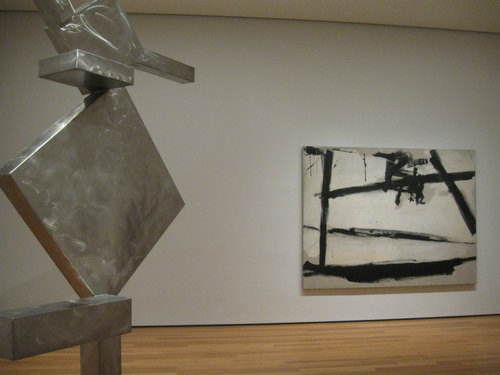 Rothkos: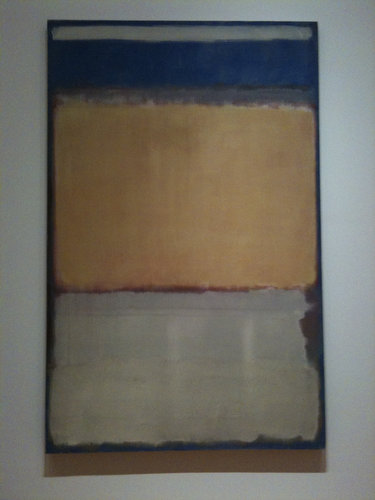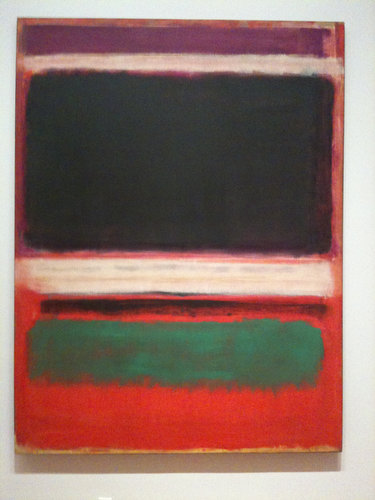 Even the entrance to the exhibit itself is rather arty, isn't it?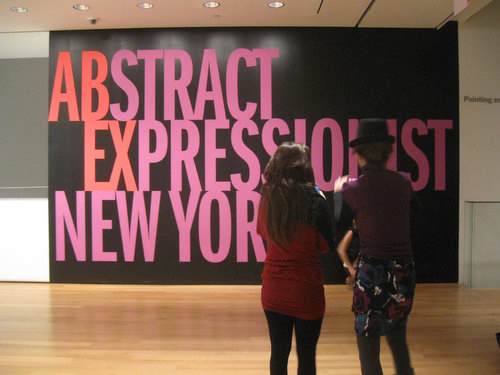 And, as always, we leave the museum inspired. I thought these three people on their phones would be a rather arty photograph, if I'd had the guts to make it a good photo instead of a quick snap: