We found ourselves on Wednesday night with a fridge full of food and nothing to cook. It was all for Christmas Eve and Christmas Day. So to kick our long holiday weekend off right, we went out. To Barcel, which we hadn't visited in a few months at least. The food was as good as always, right down to dessert.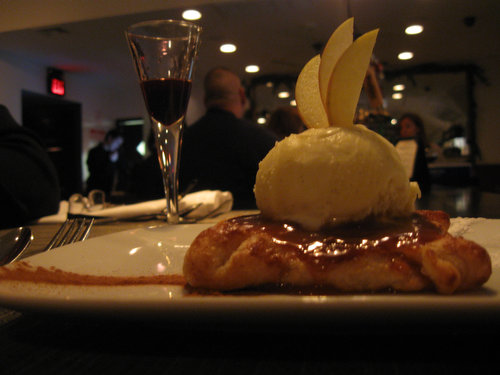 An apple turnover. Delishy.
We started with a lovely amuse from Nidia, the owner. No photo there. But I do have a photo of the little crostini — a gift from the kitchen: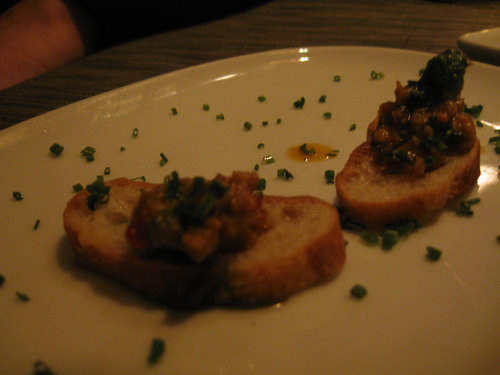 And our first course of oysters with sriricha: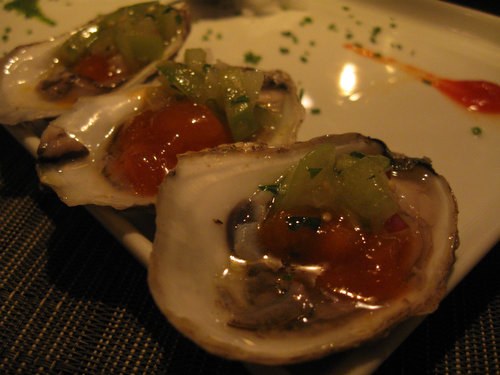 Then I went for the arugula salad with figs: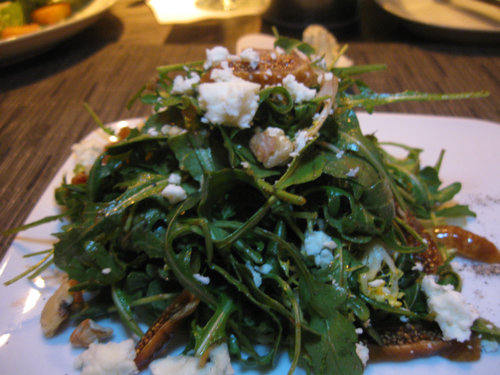 And Greg had the deconstructed Caesar: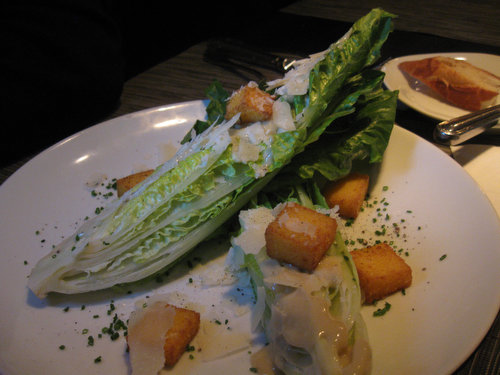 We devoured both. (Those are polenta croutons, and they are fab.)
Then we each got pasta. Mine was a mini mac and cheese with mushrooms and taleggio: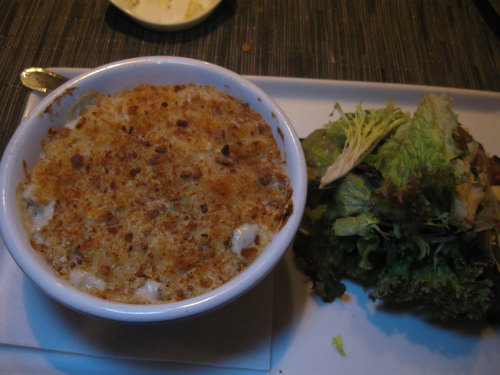 And the hunna got tagliatelle with piquillo peppers, among other goodness: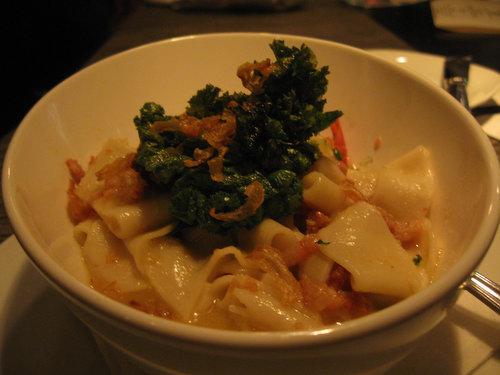 The crowd was just right: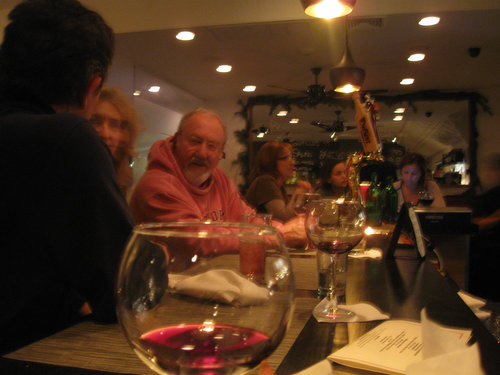 And the evening was a blast.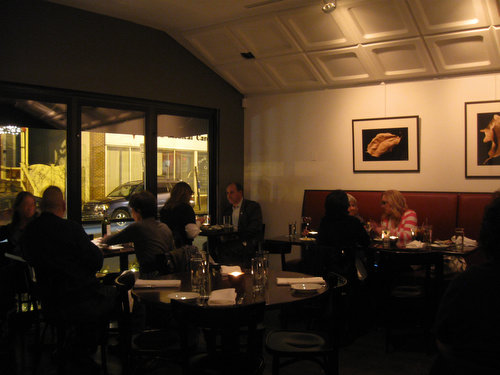 The 411 on Cafe Barcel: 162 Main St. Nyack, 845-535-3133, cafebarcel.com.