We went on a little bit of a sushi extravaganza on Friday at Wasabi. We didn't mean to, but we'd ordered our meal and then chef-owner Doug Nguyen came into the restaurant and sent out a bunch more stuff. We gave it a valiant effort, I must say. This tuna tartare with fresh wasabi was a highlight: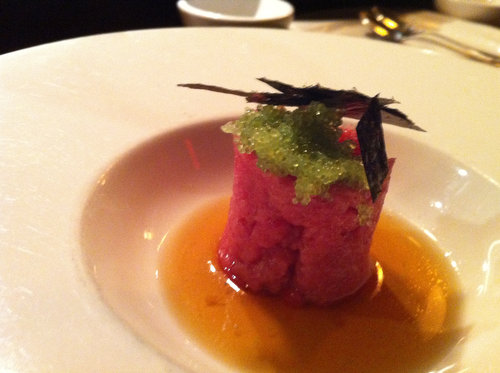 We started at home with a cocktail: Aviations, natch!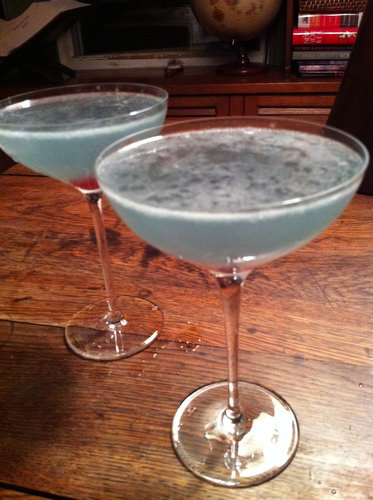 Then, downtown, we took two seats at the sushi bar.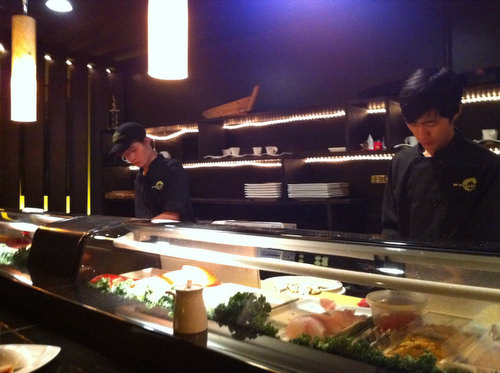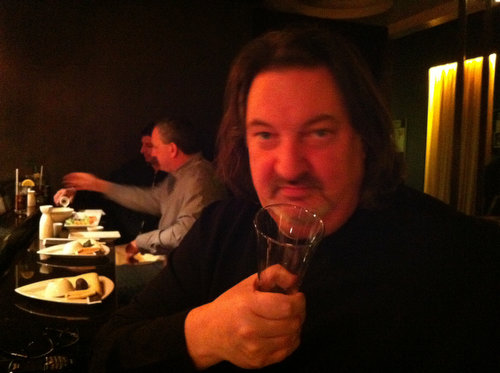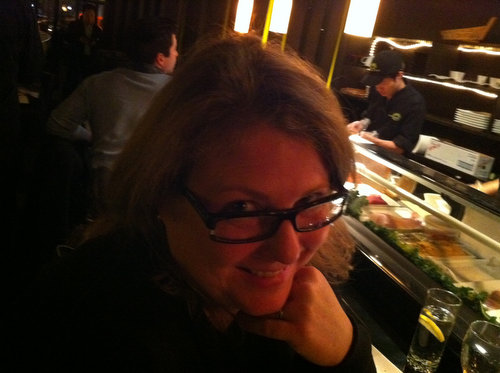 We started with Sunomono: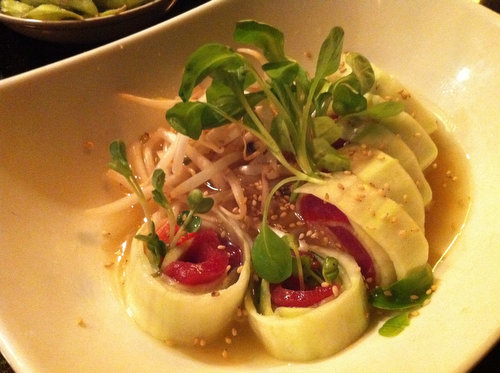 The sesame seeds added a nice note.
Then, a special: Soy Tuna: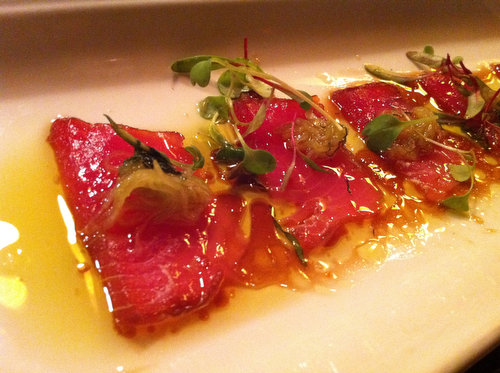 It was earthy from the soy. I think there was a hint of honey, too.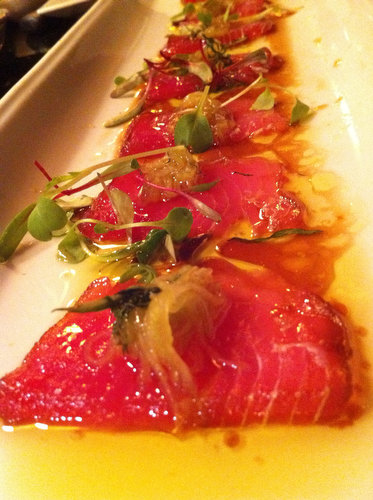 A strawberry-tuna tartare on shrimp toasts: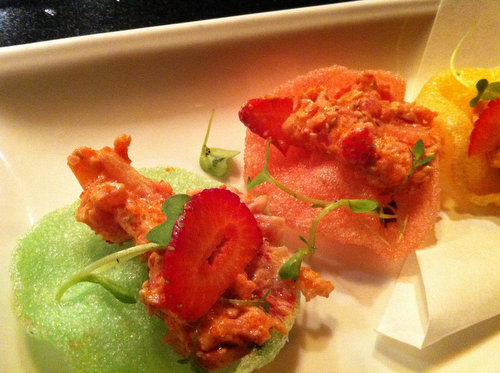 Crispy chips, little texture from tobiko, sweet from strawberry and spicy from the sauce on the tuna. Yum.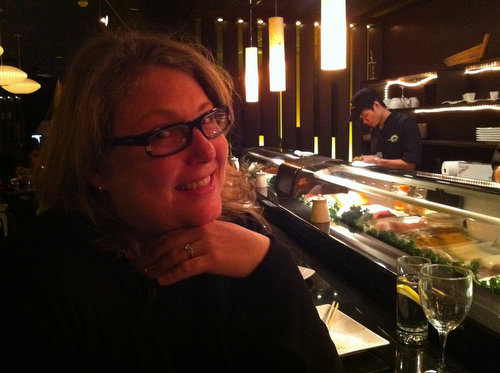 Yellowtail-jalapeno: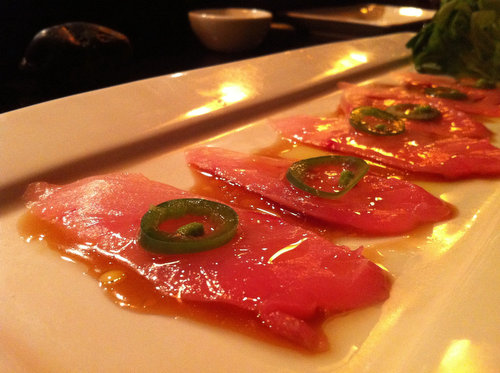 I put this dish on foodspotting — the first time I used that app.
Some guests are seated behind us: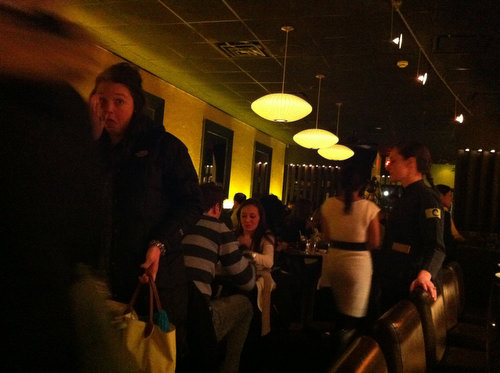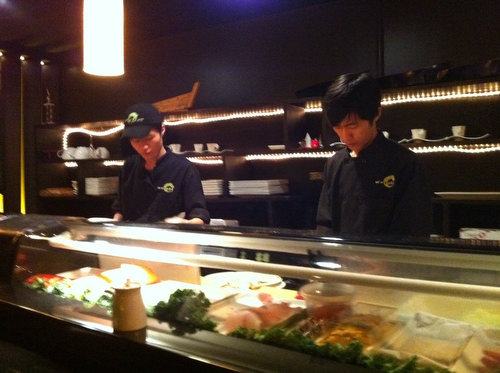 Baby yellowtail with sriricha sauce: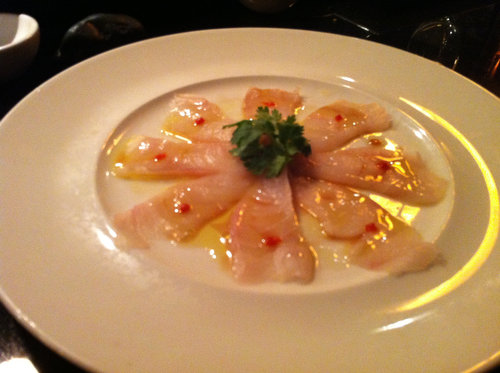 This was a gift from Doug. Very nice. A light version of yellowtail-jalapeno.
Next, that delishy tuna tartare: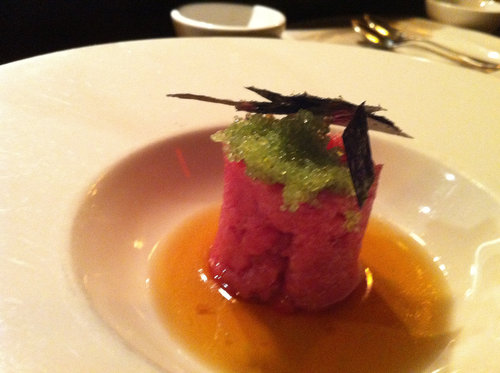 A nice soy-miso broth underneath, with fresh wasabi and nori on top.
Then, our sushi platter that we had ordered: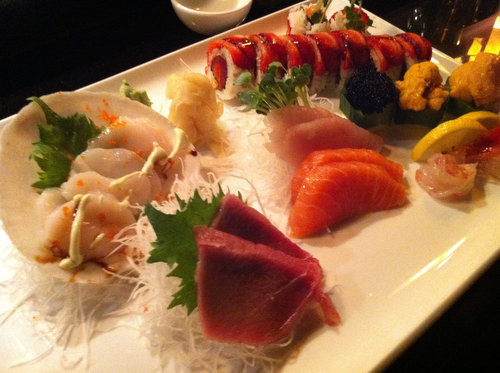 Live scallop at 11 o'clock. Then clockwise from there, a strawberry-tuna roll, uni, sweet shrimp, tobiko, salmon, baby yellowtail and toro. Great stuff.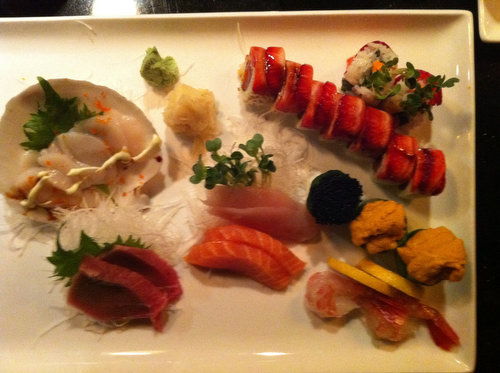 And so beautifully plated.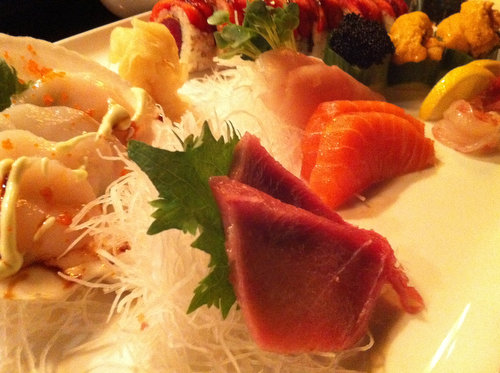 Then we ended the meal with two hot dishes. The black cod with miso: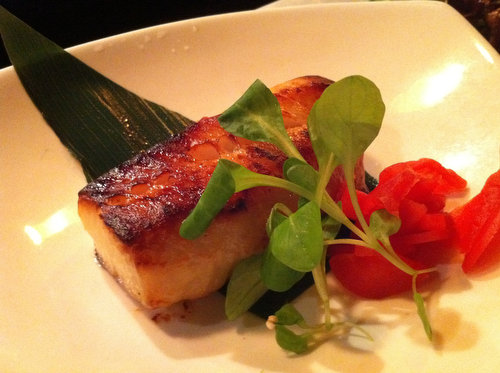 So divine. Umami all over and it flaked like a ditzy blond.
And some beef kebabs: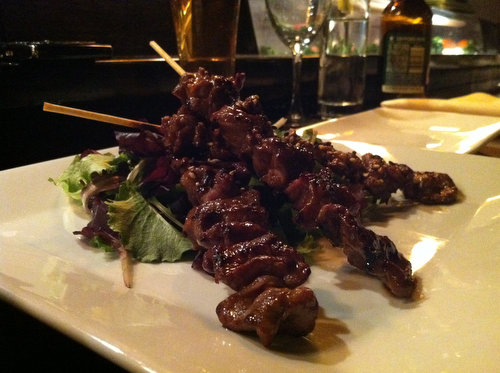 So nice with a hoisin sauce.
And then, dessert. That we didn't order. Creme brulee and a banana fritter: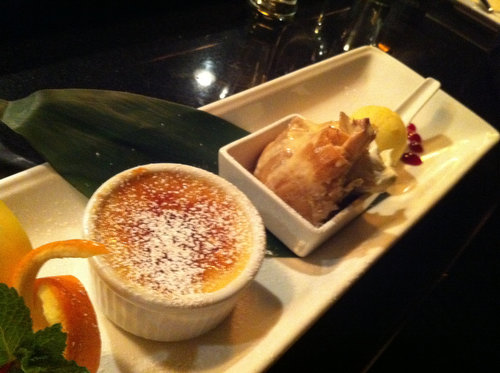 Doug, you animal!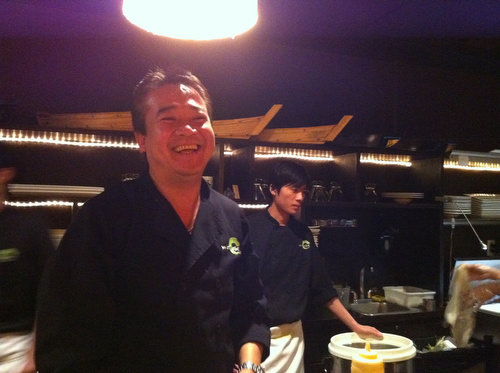 Delicious. And so much fun. Thanks.
One year before: Steve's Meats in Congers.
Two years before: Low Impact Shopping at Austin's Vintage Shops
Three years before: Peniche in White Plains.
Four years before: Cochon du lait at Elizabeth's in New Orleans.
Five years before: Breakfast on a Snow Day