We hadn't been to the Ranch in quite a while, so to squeeze in a visit, we made a rare Friday night date. I had frozen the leftover ham from last week's book club meeting, but it seemed a perfect chance to use it up quickly, so Mom made a few excellent sides and we brought the meat.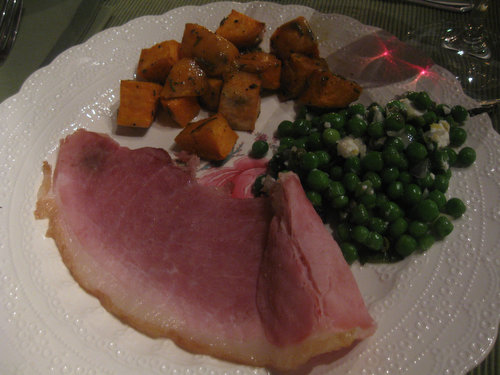 Here's Mom, showing off her entry in the Nyack Garden Club's flower show.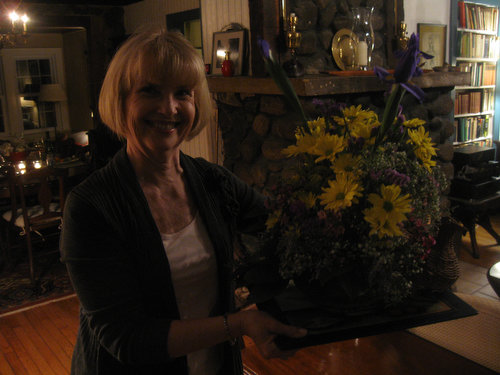 Once more, with flash: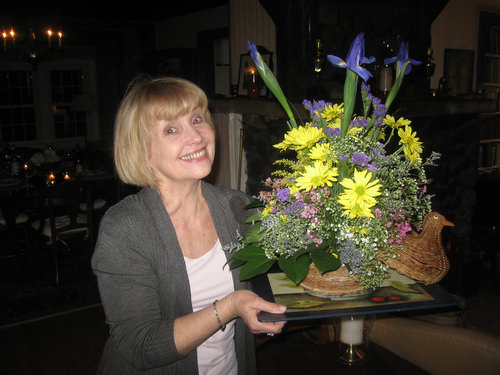 Yes, folks, she is retired. (And she took an honorable mention at the show!)
Only a few pics from this evening's dinner. Here's Gregory: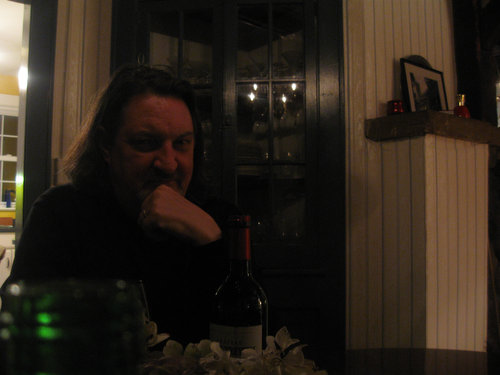 And Leigh: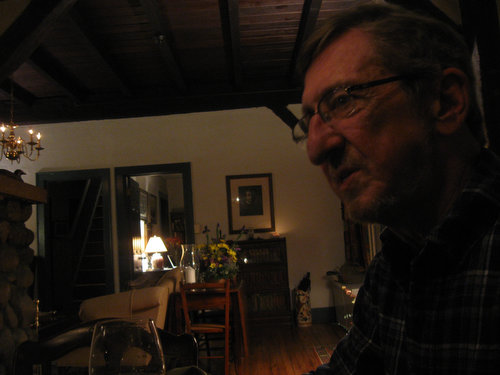 And our chocolate pecan cake for dessert: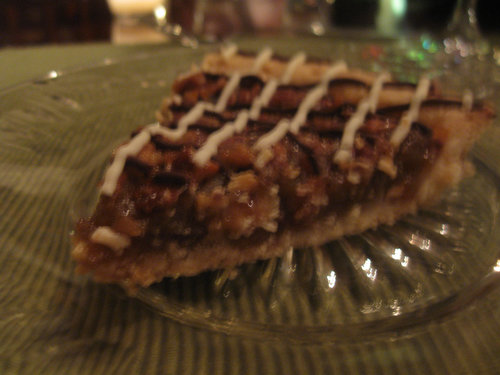 It was a memorable evening at the ranch!