After spending the afternoon at Grandmom's apartment, the family went out for an early supper: pizza at the Mountain House.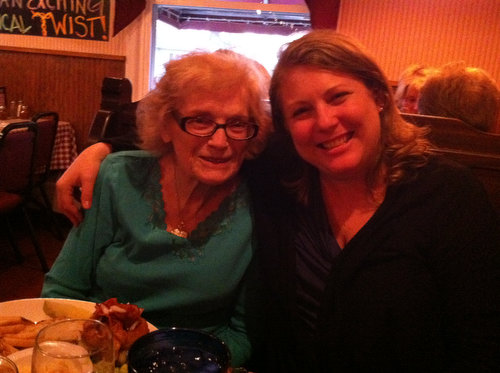 The pizza there is as good as you'll find anywhere. Really thin crust, nice sauce. And the service is friendly. It's an all-around great family place.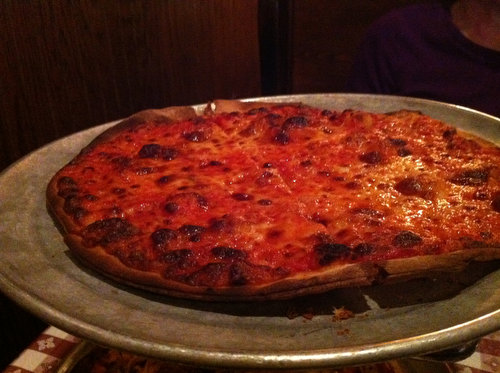 Mom and Leigh: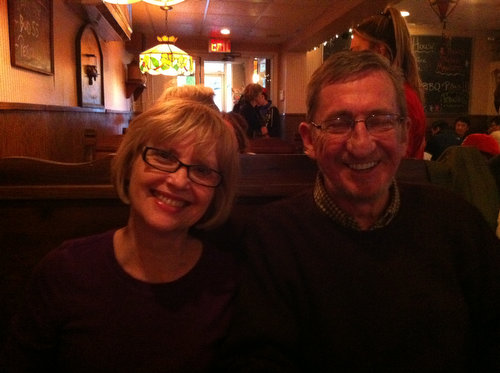 Sorry about the eyes closed thing, Leigh. And here's Leigh's supper, a meatloaf and mashed special: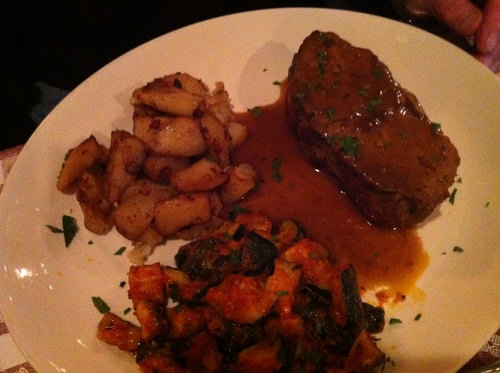 And Grandmom's supper, a hamburger. "I can't remember the last time I had a hamburger," she said.