Kelli and Patrick were the gracious hosts of Easter Dinner No. 2. Three families gathered around the dining room table, and Patrick's ham was the centerpiece of a lovely spring meal.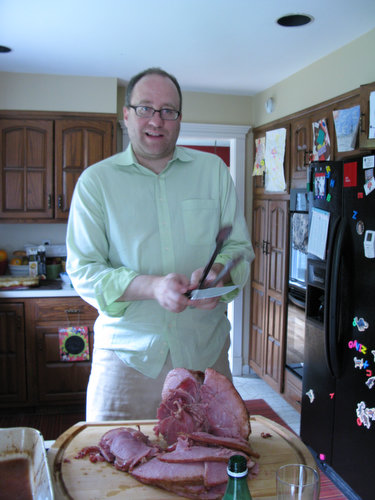 Kelli set a lovely table: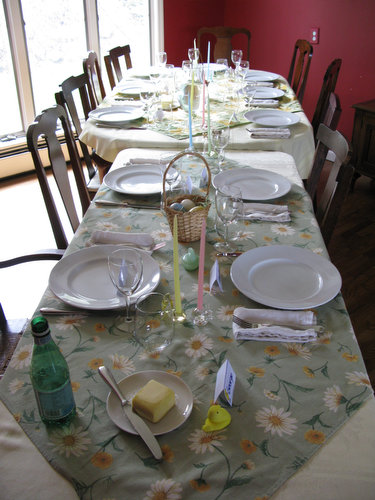 Even for the children: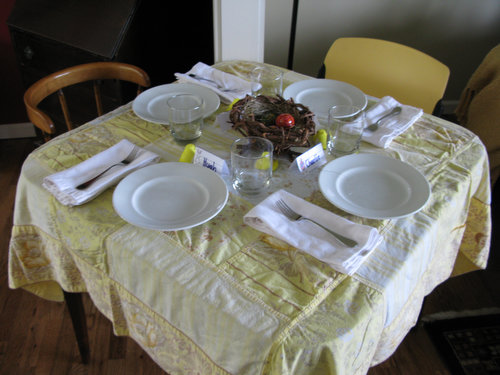 Champagne in the living room, along with cheeses and Patrick's famous smoked salmon pizza: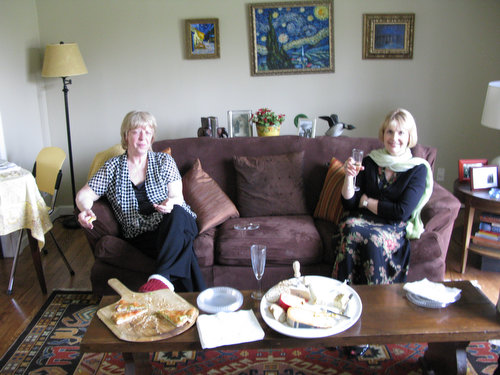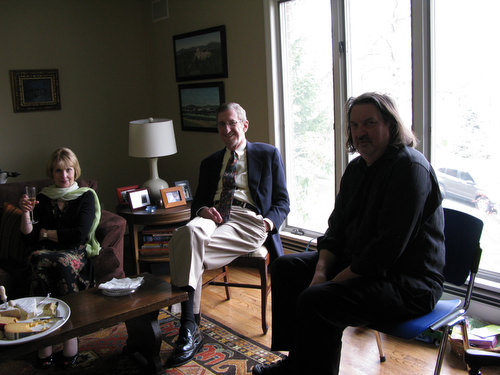 Nice scowl, Greg.
Grandmom is in the house: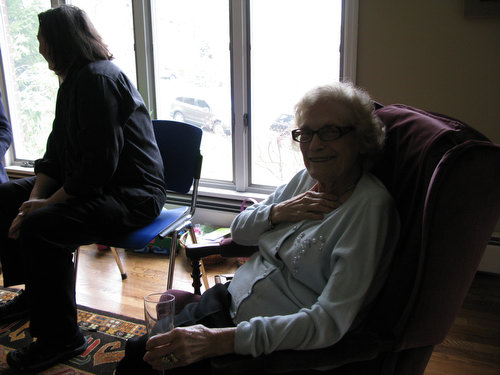 The kids are playing: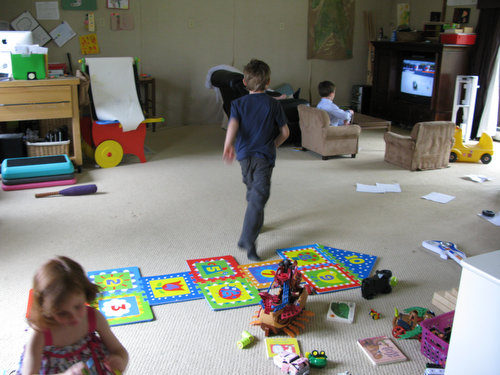 Charlie is getting ready to do a handstand: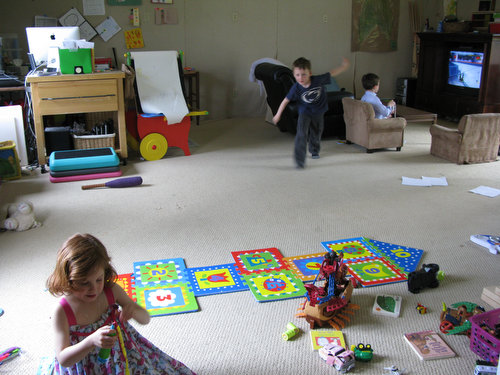 I missed it, unfortunately: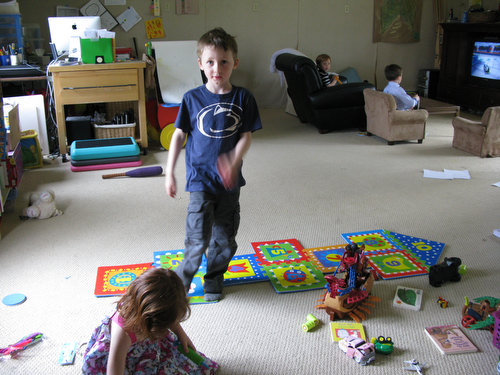 Sarah joins in: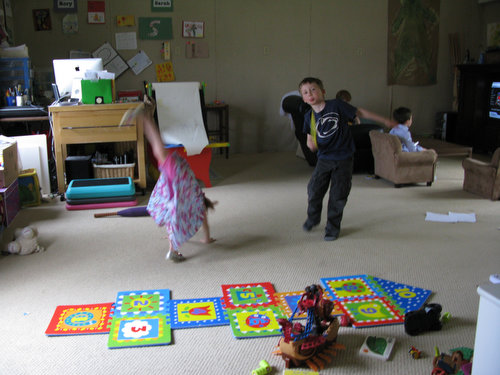 I missed hers, too. They're fast, these little ones!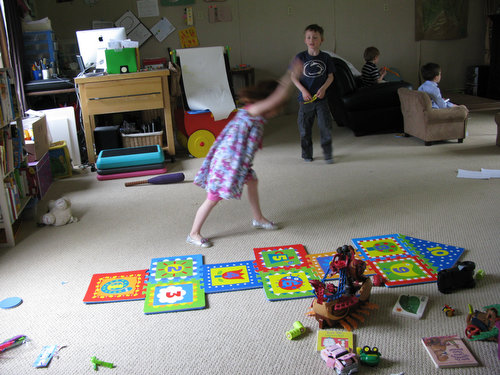 Supper is just about ready. Here's the ham: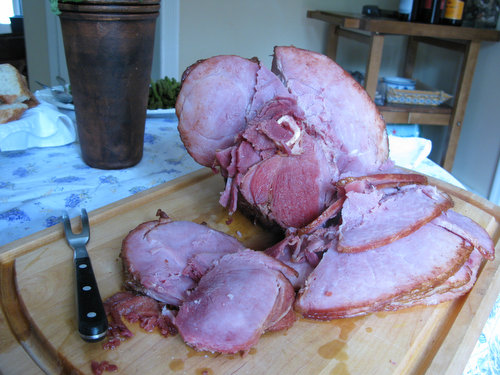 Asparagus: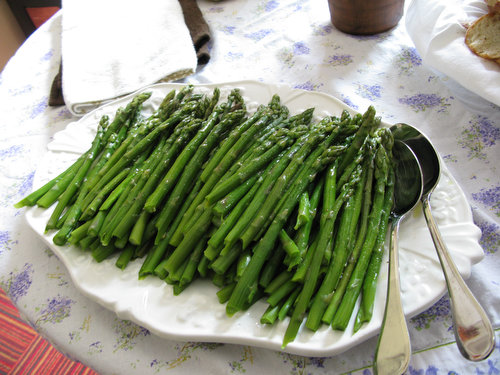 Scalloped potatoes: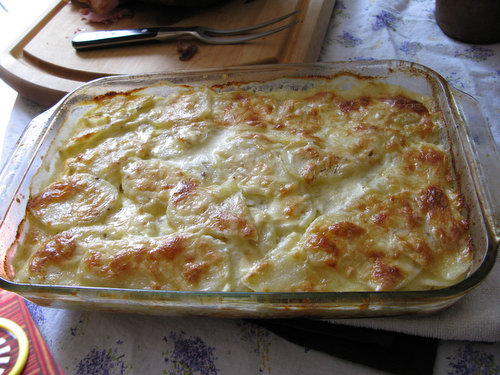 The hostess with the mostess: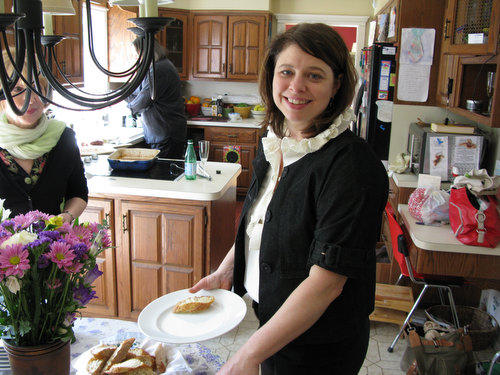 Easter dinner: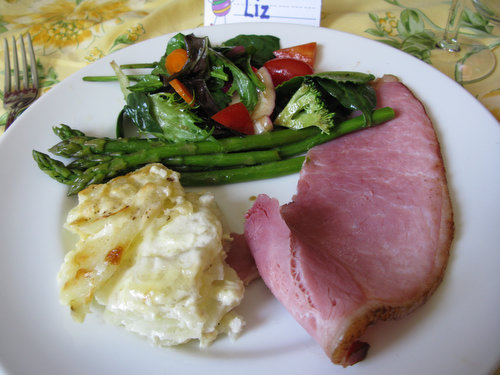 Around the table, Mom and Grandmom: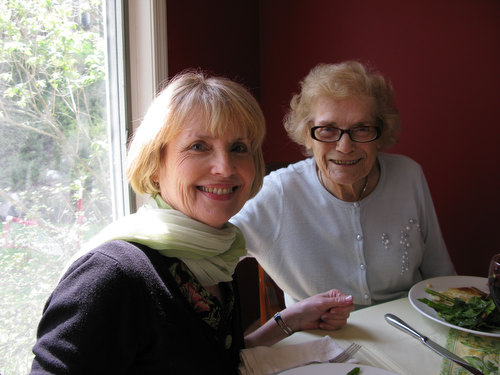 Leigh, Greg and Kelli: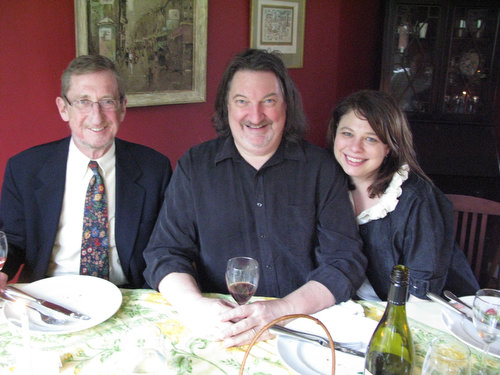 Patrick, Mary Ellen and me:
Trey and Marissa: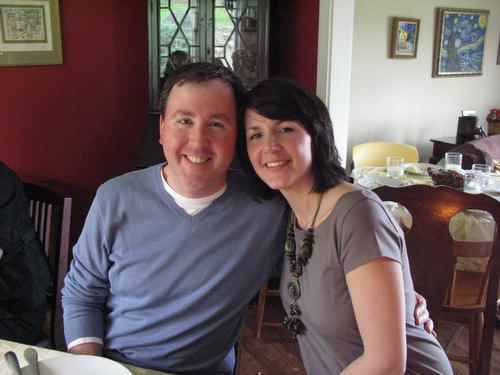 I believe Graham was tending to George.
For dessert, an Easter favorite, lemon tart: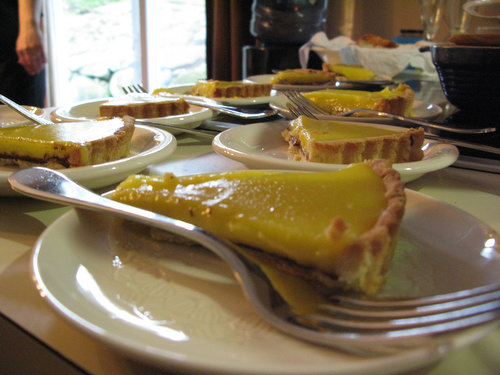 A lovely Easter all around. Thanks O'D's!