After a trip to Home Depot to buy a new faucet, we found it was 8:30 and we had no dinner in the works. So we sidled up to the bar at Cafe Barcel. We ordered a few things, and were gifted a couple of dishes, too, including this lovely halibut atop fennel and cherry tomatoes: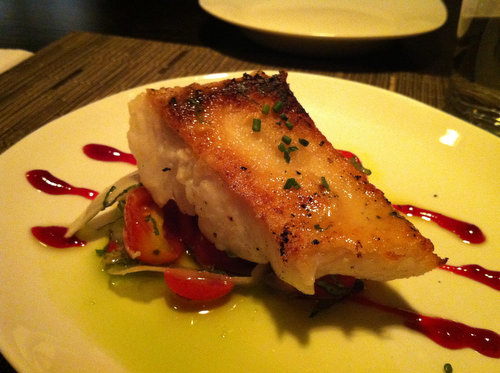 We also were gifted this fun little hors d'oeuvre, known as devils on horseback. Dates with bacon, in this case pancetta: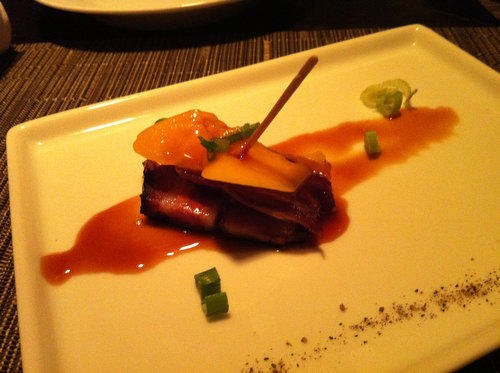 In honor of Cinco de Mayo, Greg had a margie: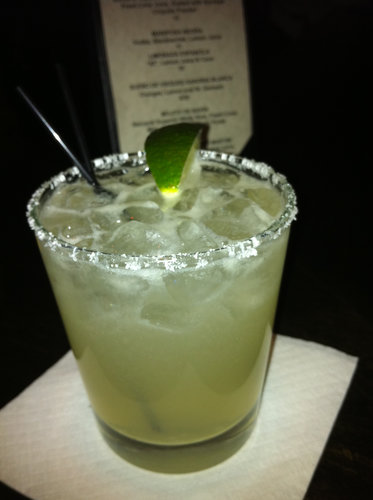 For supper, Greg ordered the salmon over black beans:
And I had the tomato soup with spicy crab —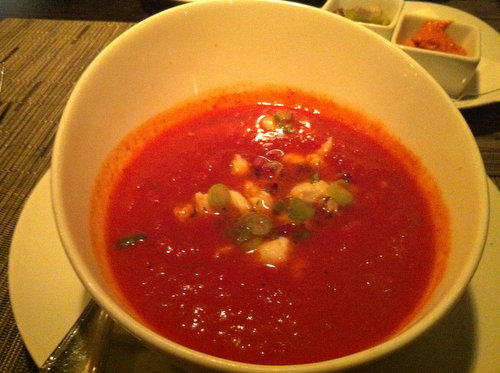 — and patatas bravas: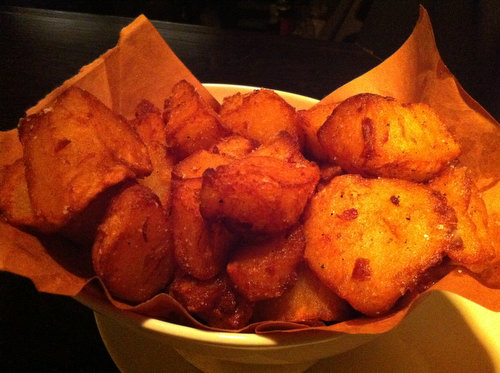 Delishy as always!
The 411 on Cafe Barcel: Cafebarcel.com.