After a long day in the car, it was a pleasure to arrive to Riverstead, the welcoming, beautiful home that serves as the guest house for the Town House restaurant in Chilhowie, Va.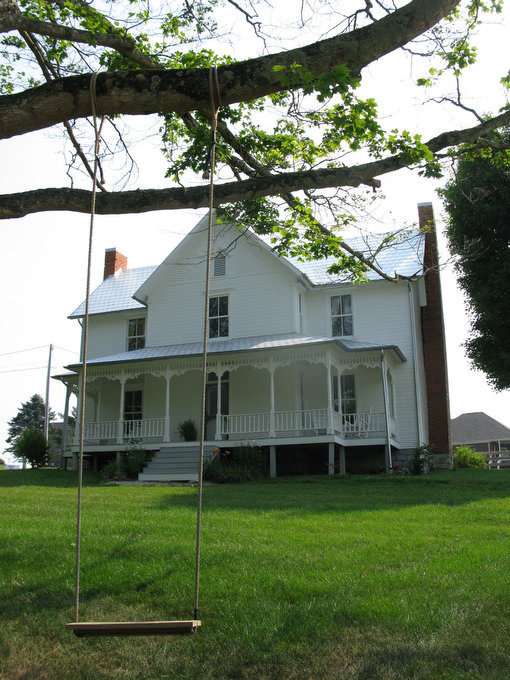 The view is of pastures and mountains –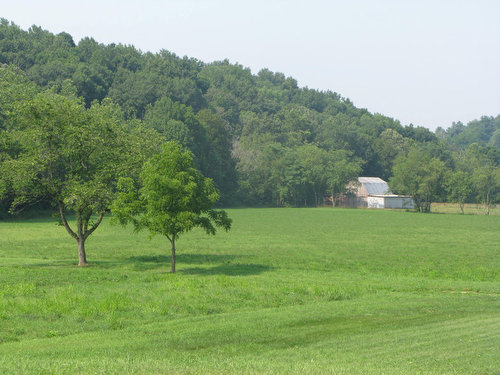 – and the room is so luxurious and comfortable.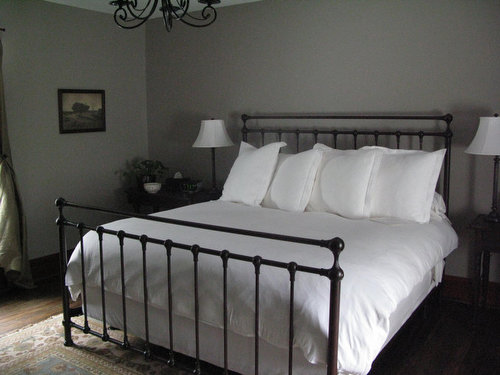 We barely had time for a glass of wine on the porch before supper, but we made sure to do it anyway.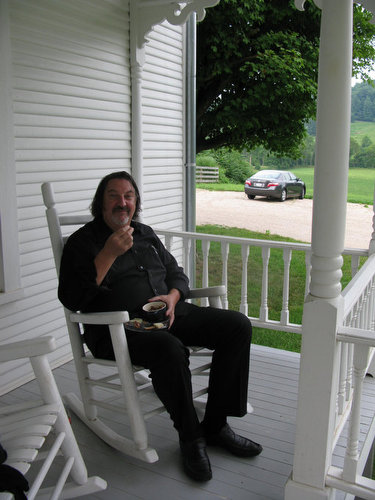 Come see one of the quietest, most peaceful places you're likely ever to lay your head. After the jump.
The outside of Riverstead: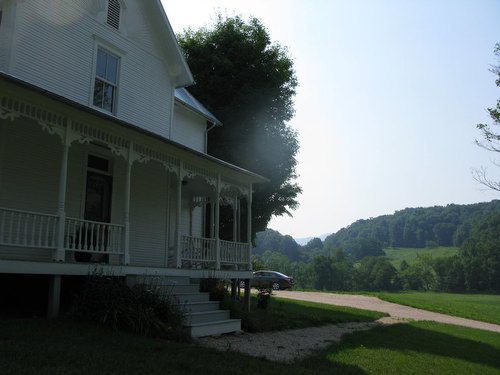 The river lies between that pasture and that mountain. Hard to see, but you can hear the water babbling from the porch.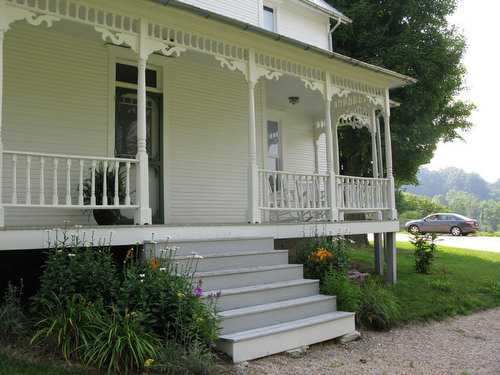 You enter from the back porch.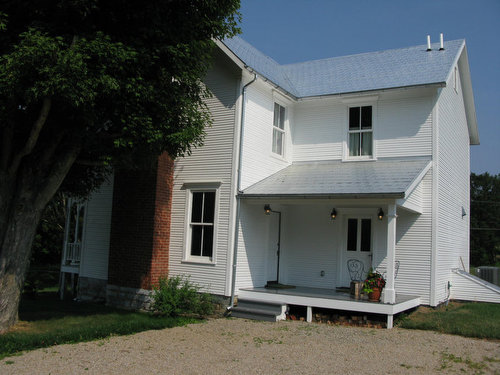 The entrance leads into the kitchen of your dreams.
(This was just before the wine on the porch, so excuse the glasses on the table.)
The owners leave a little card to welcome you, alongside a dome of cheese and fruit for cocktail hour and breakfast.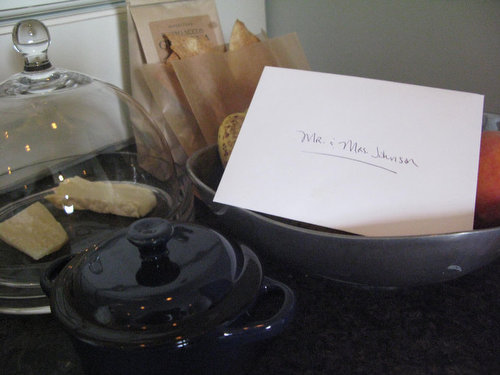 (Poor Greg. He sometimes has to take my last name.)
Downstairs there's also a comfortable living room: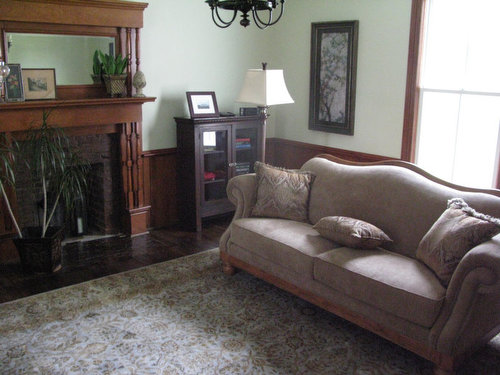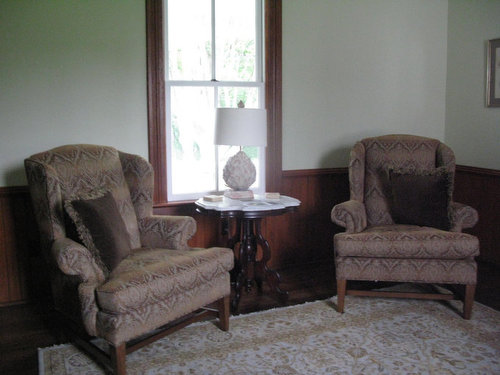 And a dining room, which I neglected to take a photo of.
Upstairs there are two rooms. Our door is ajar. There was another couple staying at the guest house that night, and apparently they also ate dinner at Town House that evening, but we never saw them.
Our room: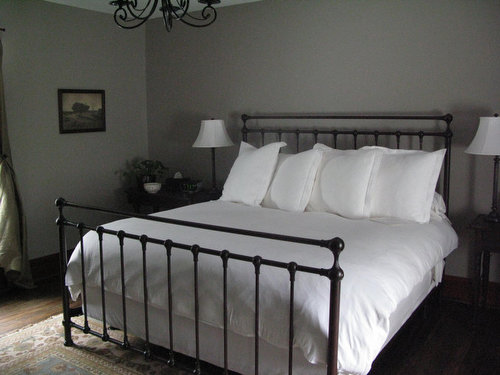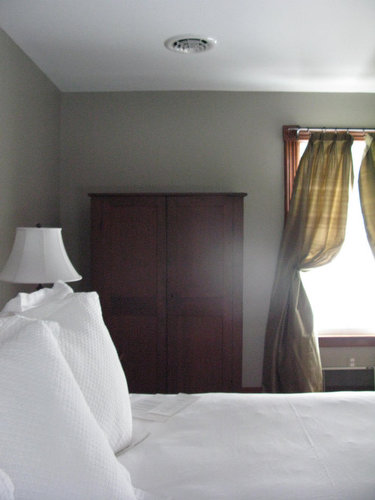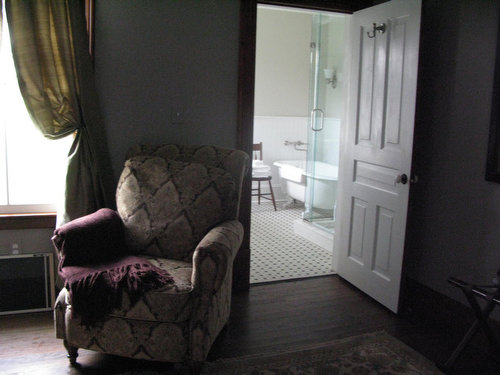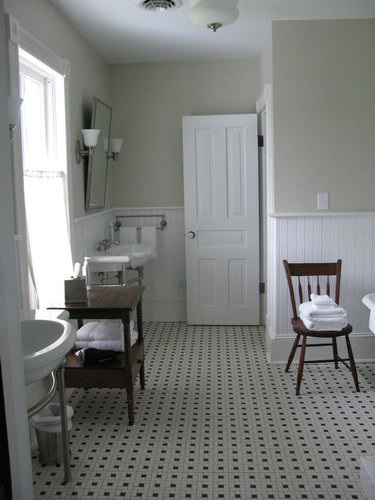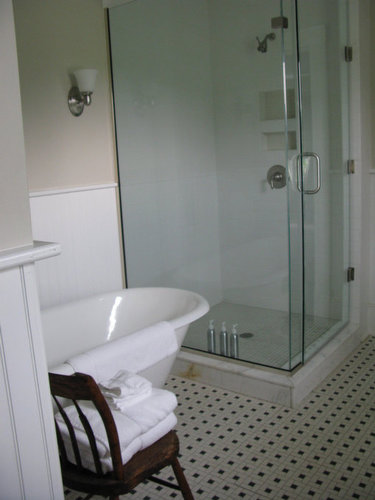 From the front window you could see the big tree with the swing: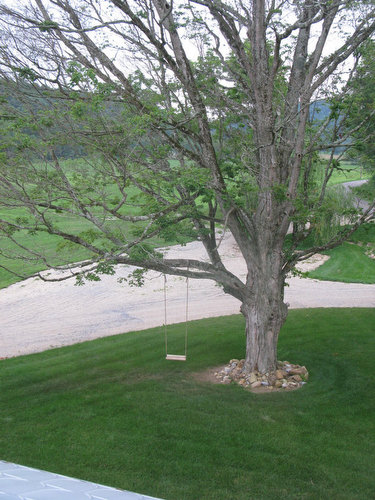 Yes, of course. What did you think?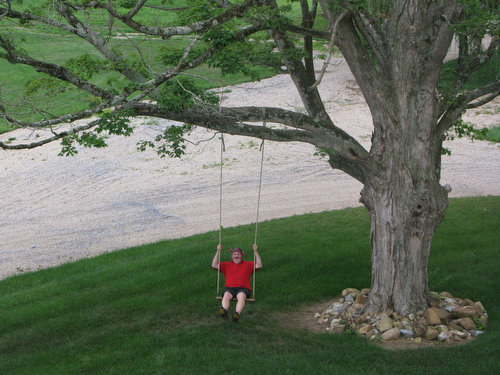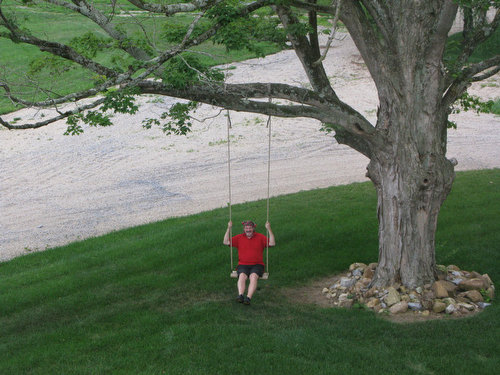 Dressed and ready for dinner:
Heading out to the porch: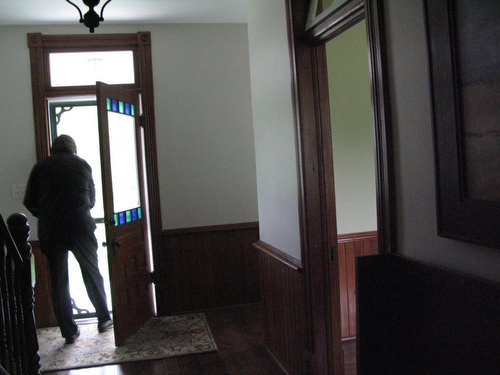 Who doesn't love a potted fern?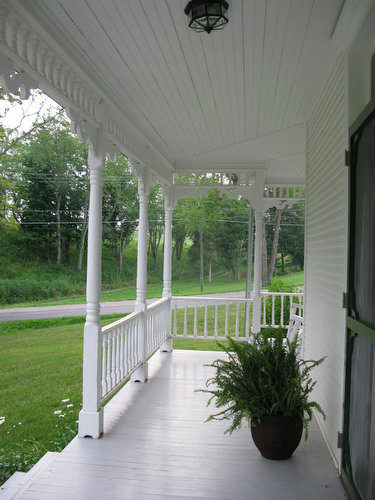 The view. There are cattle grazing on the hillside, if you can see them:
This is the next morning: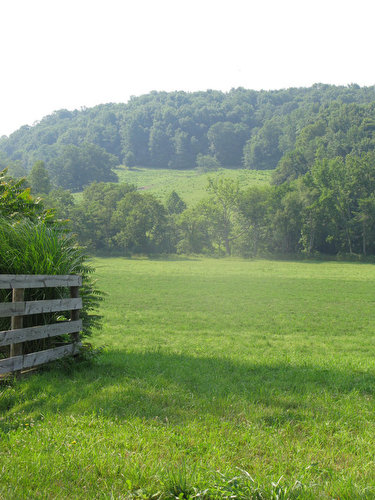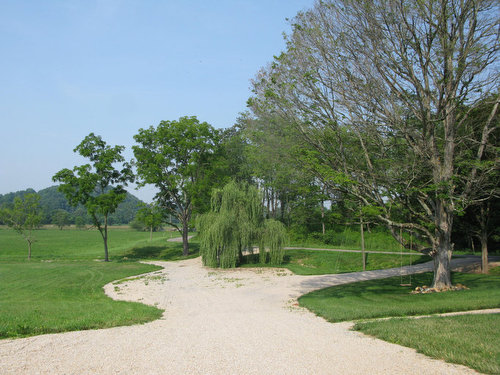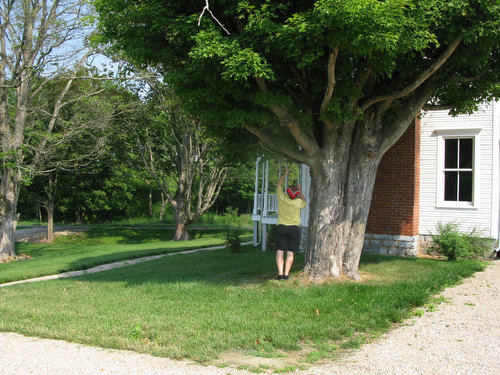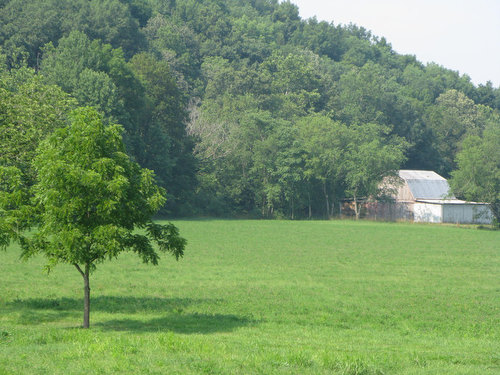 One of the most tranquil places we've ever stayed.
The 411 on Riverstead: A 1903 Gothic-style, white farmhouse that was elegantly restored in 2009. It sits along the banks of the South Fork Holston River and overlooks pastures and mountains. There are two luxurious guest rooms (big comfortable beds with down comforters, marble and white tile bathrooms with oversized rain showers) and access to a sitting room, dining room and a state-of-the-art kitchen. Leave time to enjoy a quiet morning on the porch. townhouseva.com/lodging.