After a few days of trying and ending up skies akimbo with mouthfuls of water, Alexis finally mastered waterskiing. She took her first spin on Thursday morning, July 7, 2011, and went all around Sale Creek further than we experienced skiiers can ever handle. Go Lexi!
A photo as we took off from the dock: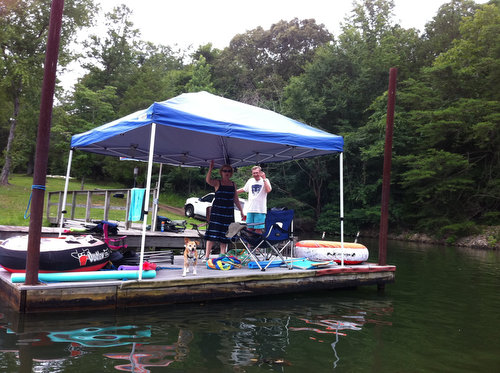 Mae Mae is all snug in her lifejacket.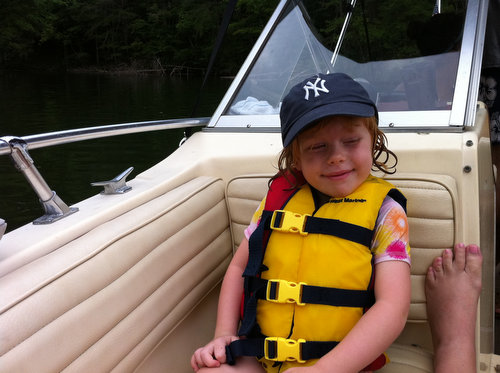 And …. she's up!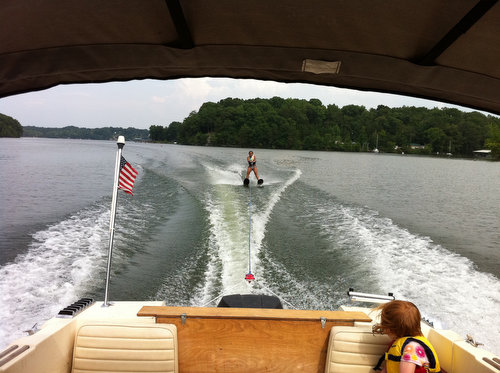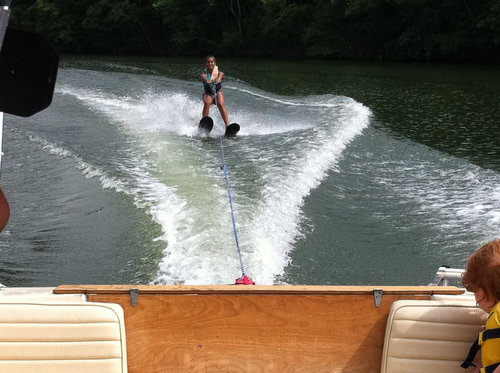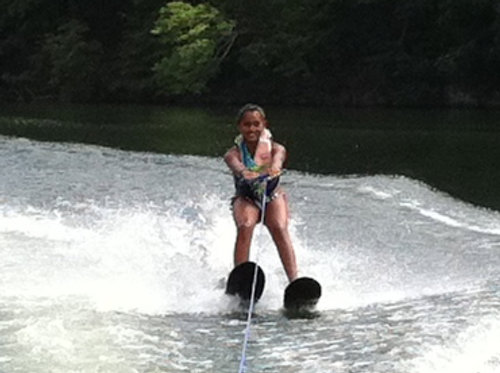 Afterward, the proud athlete!