Comfortable, convenient and not too outrageously expensive. Thumbs up. Here's our room.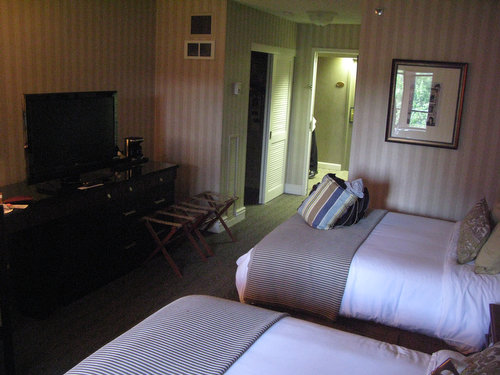 Our room looked over an atrium lobby with a glass elevator, and the front doors of the hotel open onto Charlottesville's pedestrian mall. The hotel is also very convenient to the University. We walked, though driving would have been quicker. All in all, a good place to rest your heard.
The 411 on the Omni Charlottesville: omnihotels.com.