"Some things about a big storm to make you happy." At least as long as no one gets hurt. And that seemed to be the case on Saturday night of Irene. The hurricane. Not the person.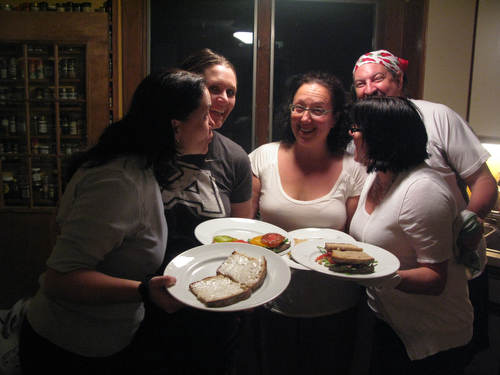 The warnings had been given: Metro North was going to shut down. Mayor Bloomberg was warning city residents to get out if they could. Some low-lying areas were evacuated. Boo decided it was best to come up to the farm and we couldn't have agreed more.
The storm wasn't expected to hit until overnight, and so during the evening, we did what we always do: we hung out on the porch. Supper was perfect for the last weekend of August: BLTs made with Benton's bacon, arugula and leaf lettuce from the garden and heirloom tomatoes.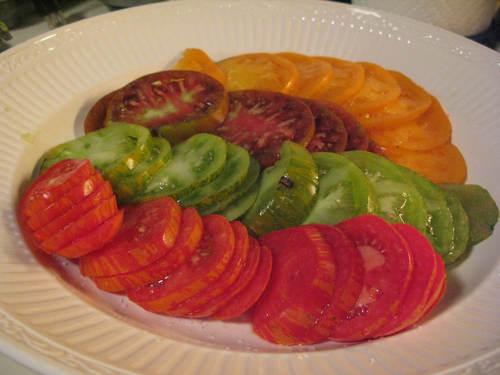 A more beautiful platter I don't think I've seen.
There are better documentations out there of our evening on the porch, but let's just say the conversation turned to survival of an apocalypse, social responsibilities v. government oversight and the inabilities of some people to install a level fence in their backyard.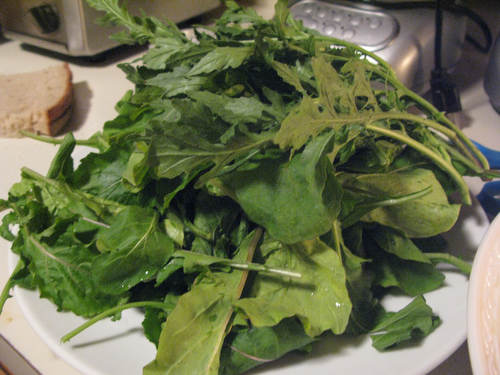 Par for the course when a case of rose is involved, I'd say.
Did I mention the bread? Sourdough from Balthazar. Umhmmm.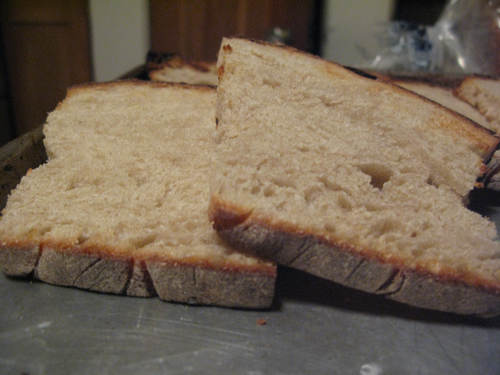 We didn't have quite enough bacon from Benton's for the whole gang, so Irene contributed some Stone Barns bacon, too. Oh, what a hardship.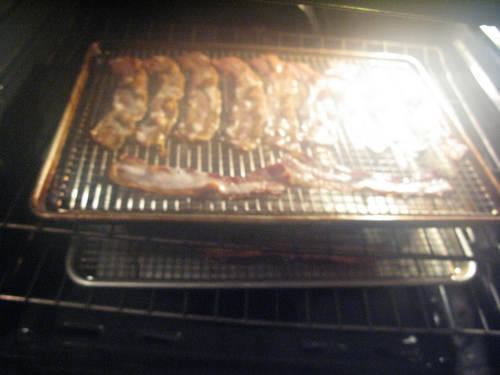 Chips. Yes of course there were chips. And corn, too.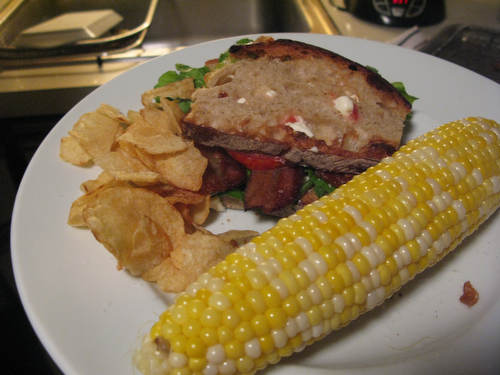 I don't have any photos from the porch that evening. Too bad. But Irene was there. Both Irenes.