Our friend Mary Lynn; Marissa's mom, Sue; and our doula, Jen, all stopped by the farm to visit Sam this week. Here are few photos from their visits.
Here's Jen: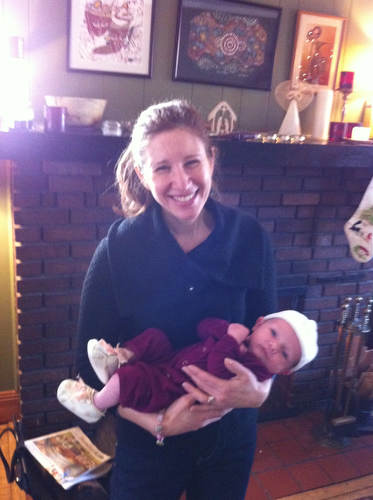 Mary Lynn: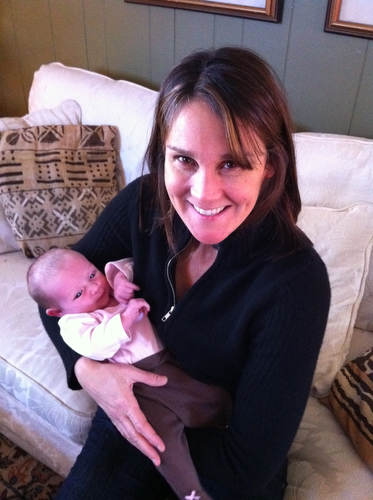 And Sue:
A few more photos, after the jump.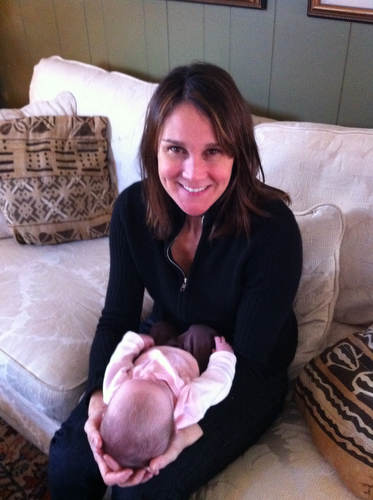 Sam, being cute. She's wearing an outfit that was a gift from our neighbors Lin and Brent, and socks from Aunt Sarah: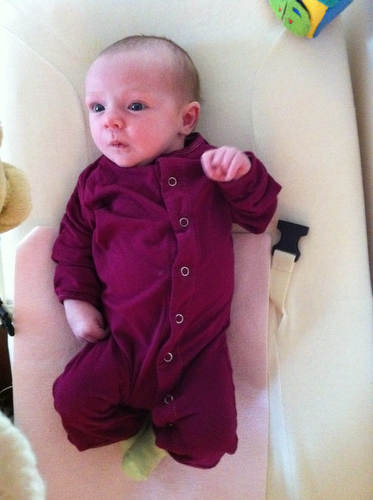 The shoes were mine and then Sarah's — beautiful little leather numbers from Nieman Marcus circa 1970: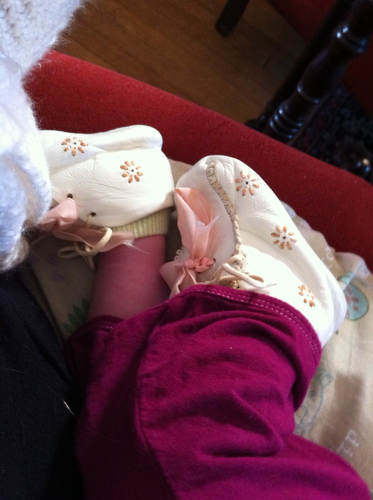 Marissa and George also came to visit with Sue: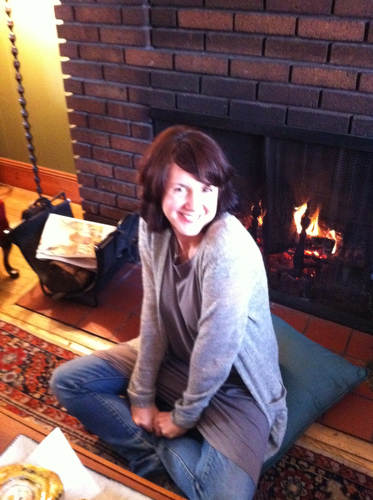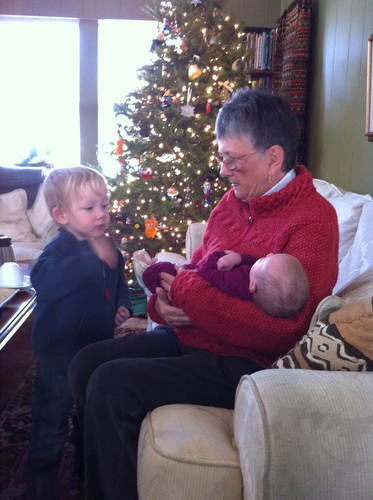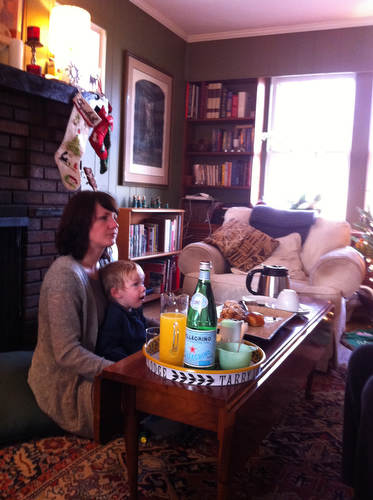 Thanks, visitors, for coming to meet the baby!