Our annual Christmas tradition: tamale supper.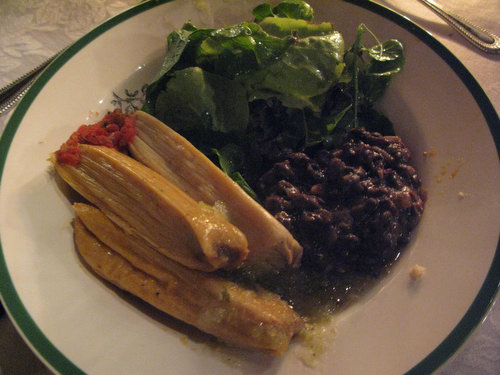 This year, we started with margies, too.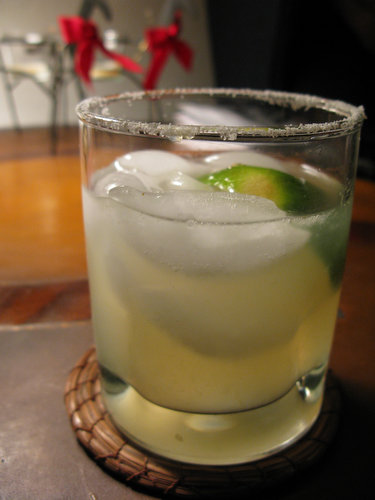 Grammy and Sam: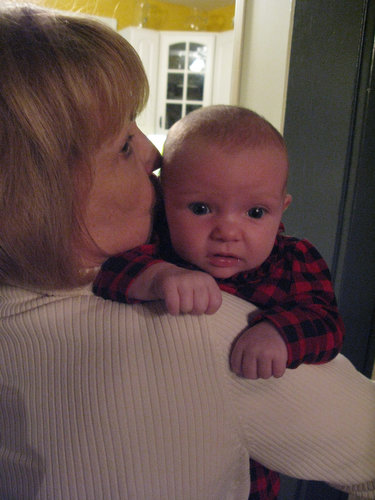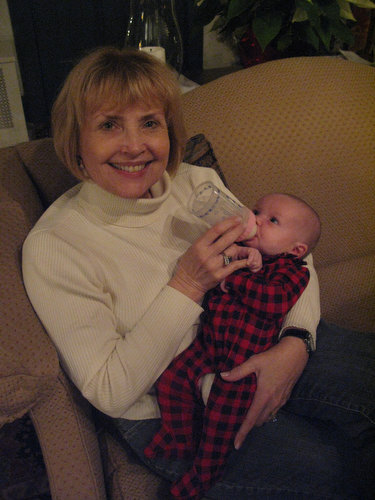 Chris: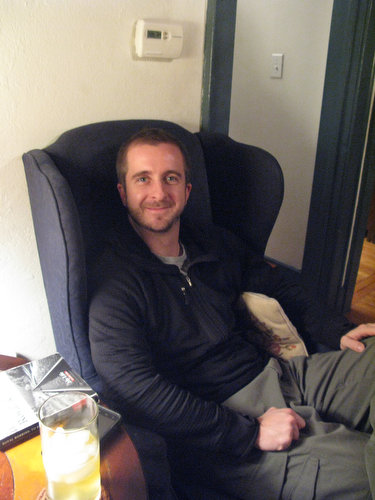 Hunna: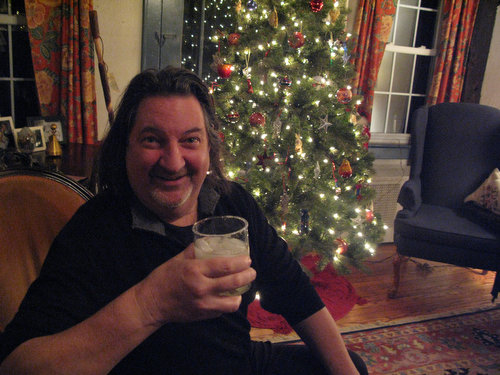 Hunna and Chris, being silly: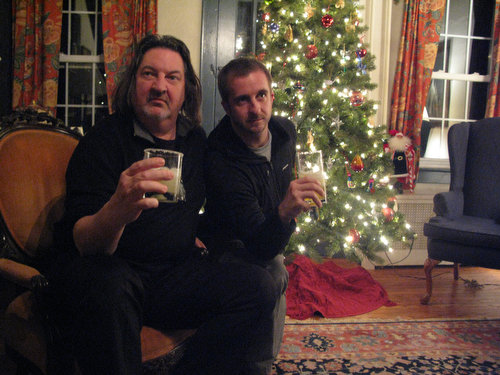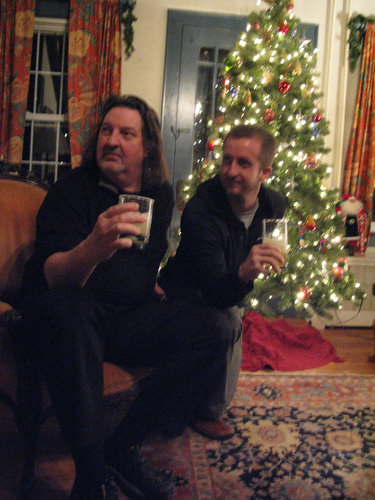 Me and Samantha, playing Camille: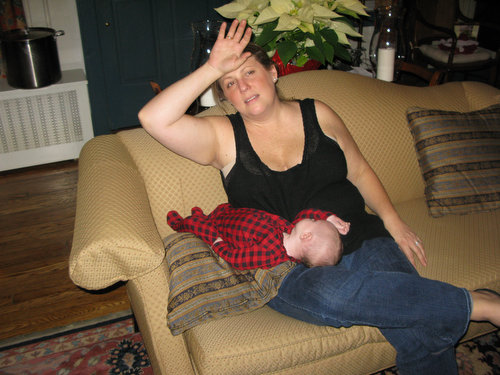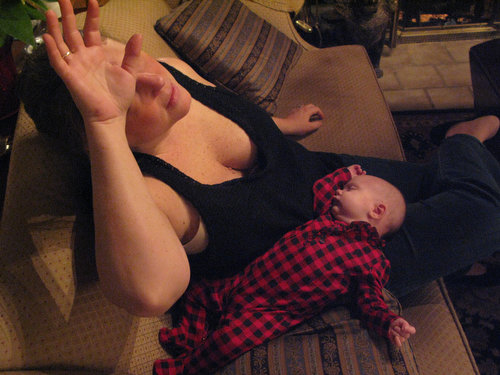 Tamales from the Texas Tamale Warehouse: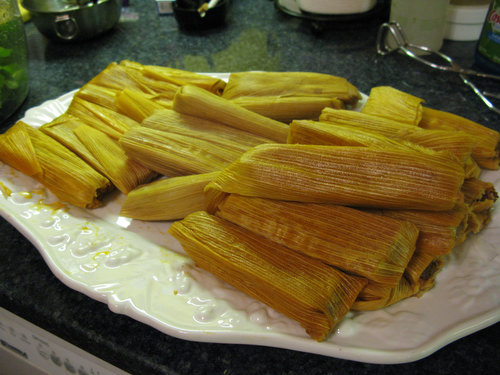 Salad from the garden at Sour Cherry Farm: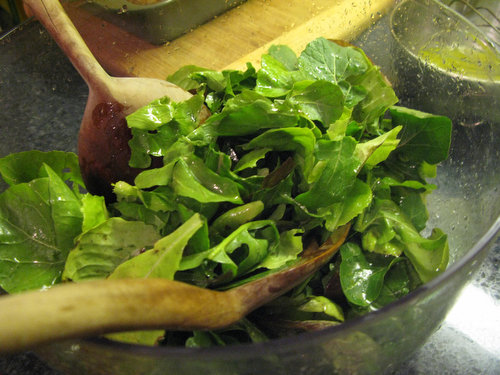 Black beans with epazote, cumin, cilantro, onions and garlic. And hot sauce, natch.
One beef, one chicken, one pork: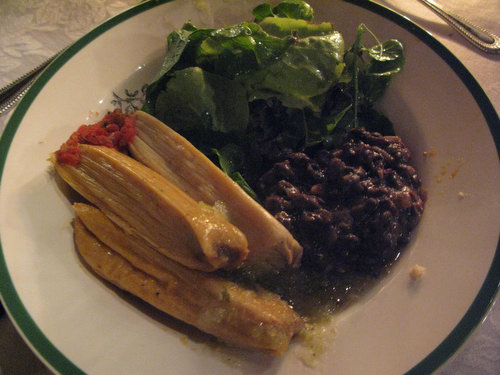 Some rose sparkling from Croteaux: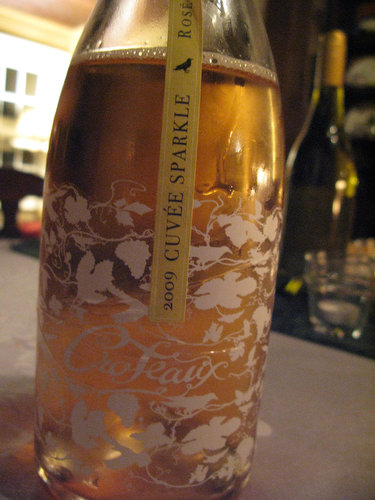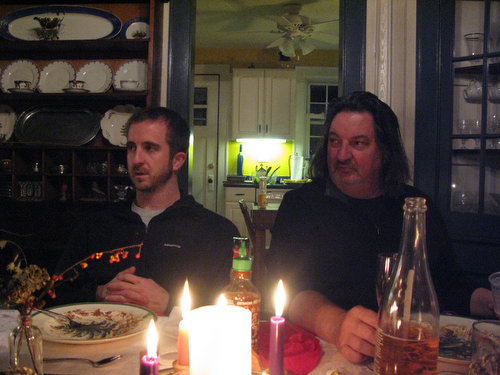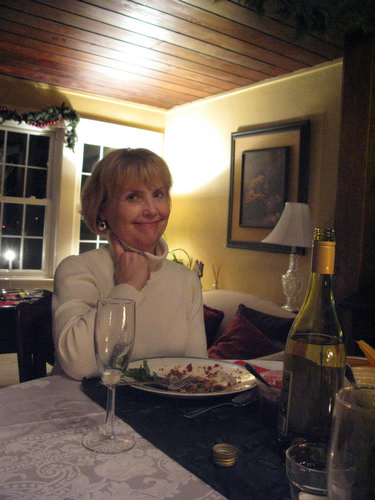 And for dessert, brownies and ice cream: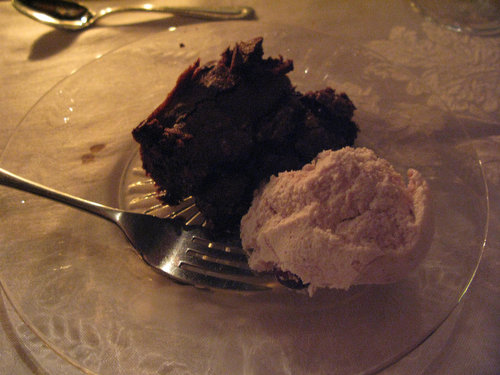 Merry Christmas!