For a little holiday diversion, we took the kids to see the butterfly exhibit and the dinosaurs at the American Museum of Natural History in Manhattan. Oh how Mae hoped a butterfly would land on her hand. Alas.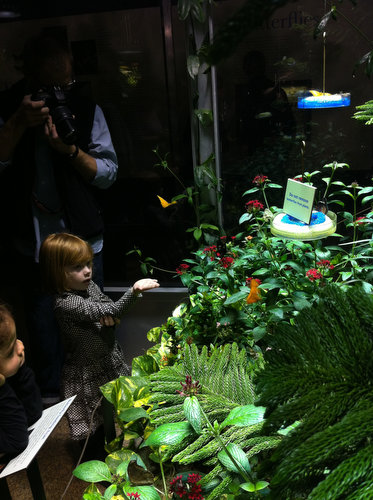 Everyone, however, was sufficiently wowed by the T-Rex and his cousins on the fourth floor: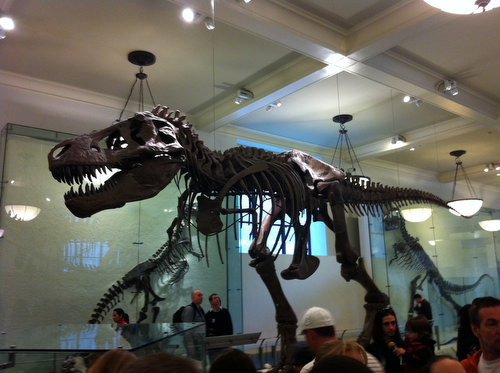 Hunna and Sam in front of the Willamette Meteor: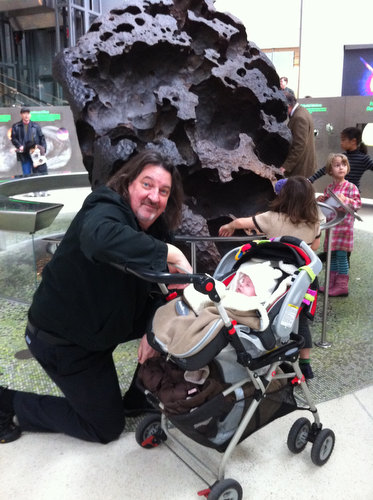 Mae and Jane waiting to get into the butterfly exhibit: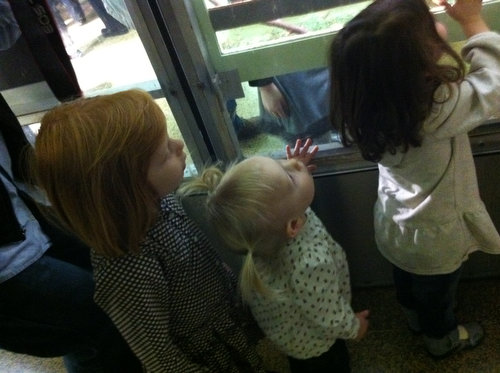 Butterflies: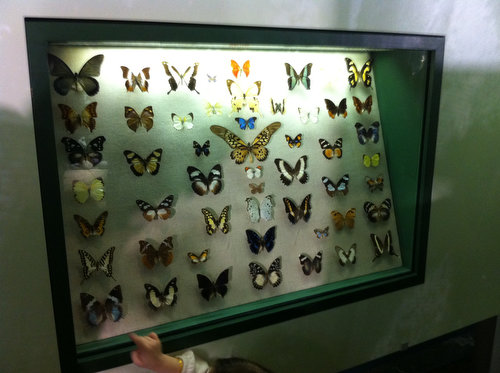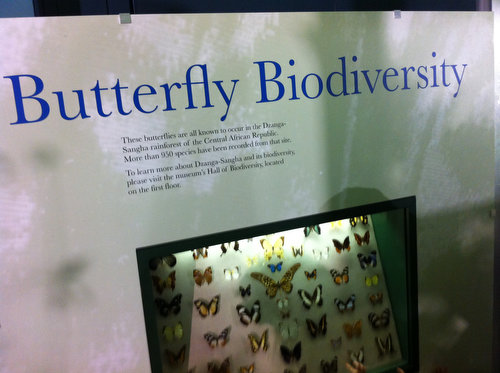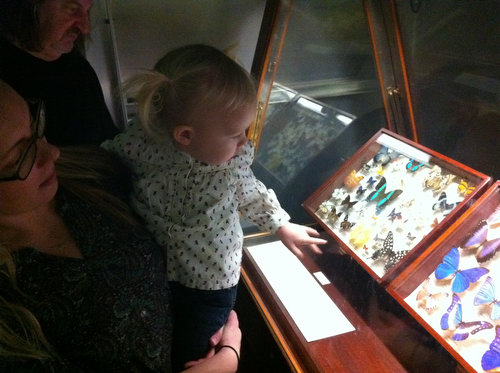 Inside the butterfly exhibit: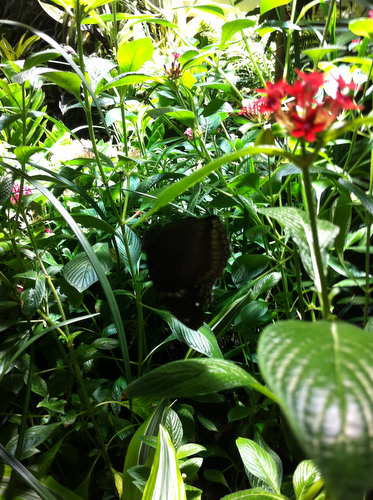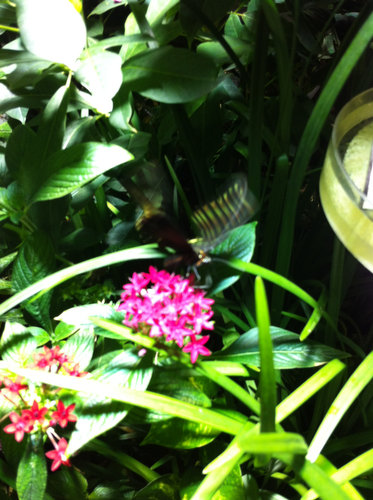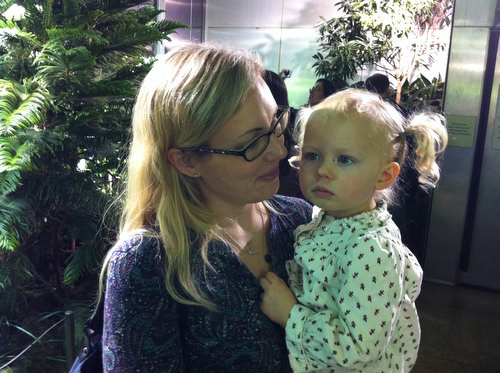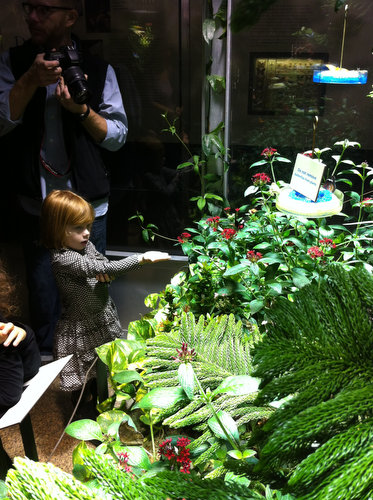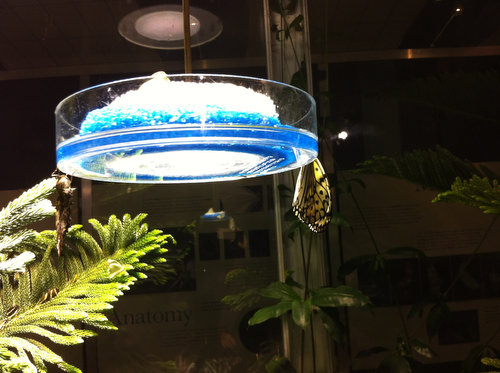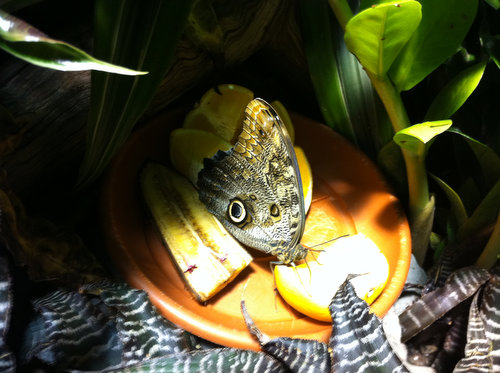 Upstairs with the big boys: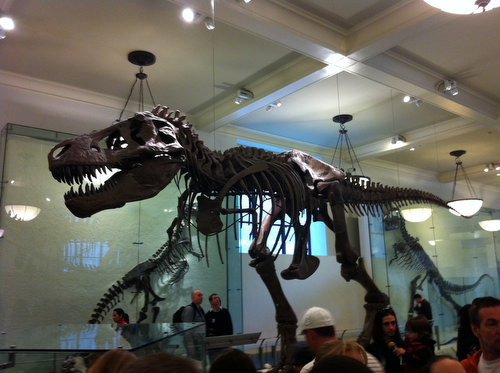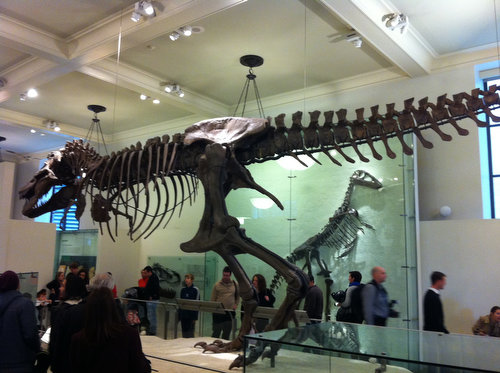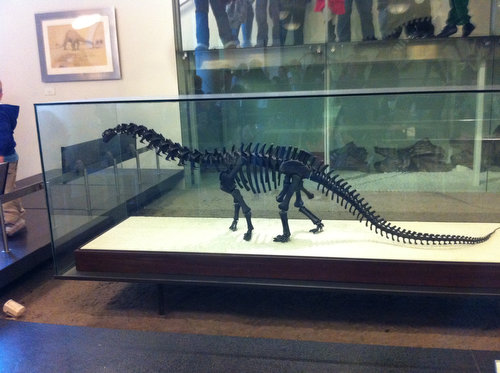 Sam with the model of brontosaurus: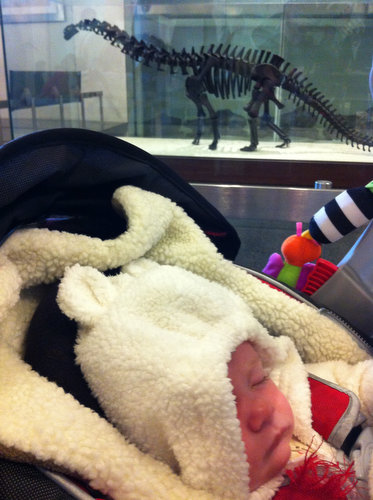 And the hall of African mammals: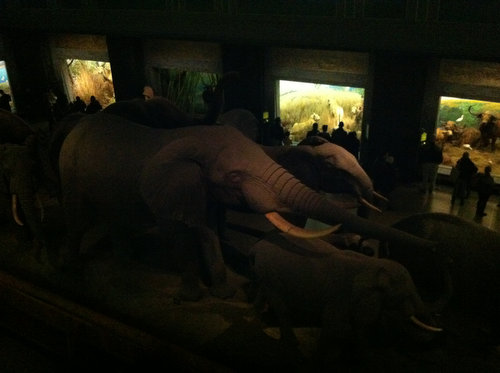 We missed the blue whale this time, but I have a feeling there will be a next time in my future.
Now, on to lunch!