Sam and I will be spending lots of time together over the weekends from now on. Greg got a great new job copy editing at The Daily, and his hours are Saturday and Sunday nights. It's so terrific for Srimp. No day care once I have to go back to work on Feb. 1. It's not so terrific for spending quality family time together around the Farm. So we're a little sad about that. But the good far outweighs the bad, and Srimp and I had quite a few laughs this first weekend. I held her and we practiced smiling and making talking noises, and then she went to bed and I sewed some vintage buttons on my coat.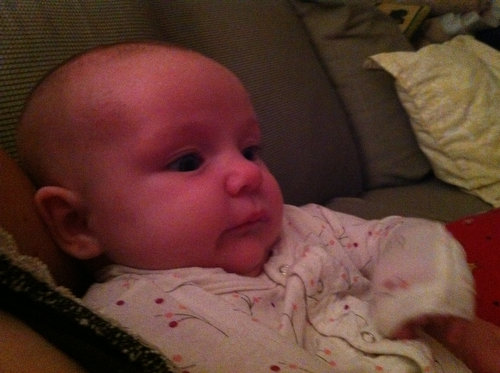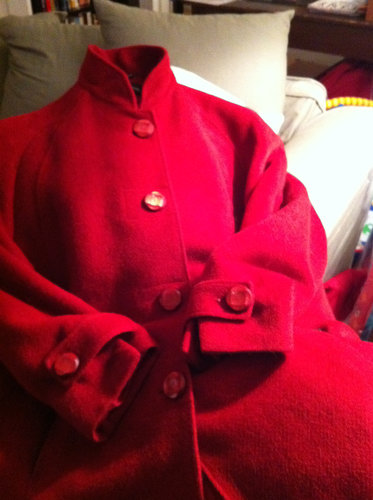 On Sunday, we walked down to the farewell potluck supper at church for our Rector, Richard Gressle, who has retired after 16 years. He will be missed!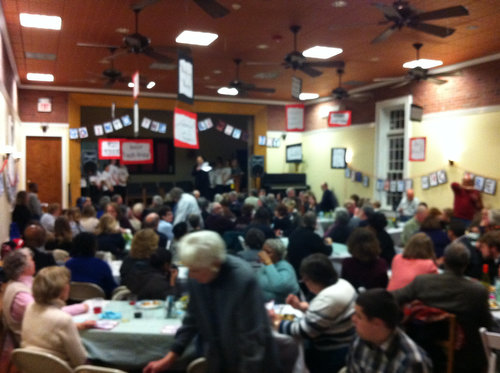 I'm sure we'll find plenty to keep us busy these weekend nights. But we will miss Hunna lots!