The last weekend of February was a pretty quiet one around SCF. I was working on some freelance, so Mom and Leigh watched Srimp. Then they brought her back to the Farm — along with a lovely dinner of Avril Kaye's Roast Chicken with Apricots and Prunes. It was delishy (photo after the jump). The highlight of the weekend was Sam's glamour shot with her new bib, a present from our old friend (haha) chef Daniel Boulud.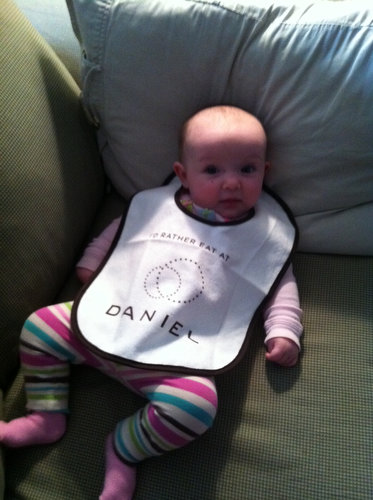 I'll digress: I was recently reminded of our eight-course tasting menu in the skybox at Daniel, so here's a trip down memory lane: Dinner in the Skybox at Daniel. Really.
Me and Sam with the Baby Bjorn: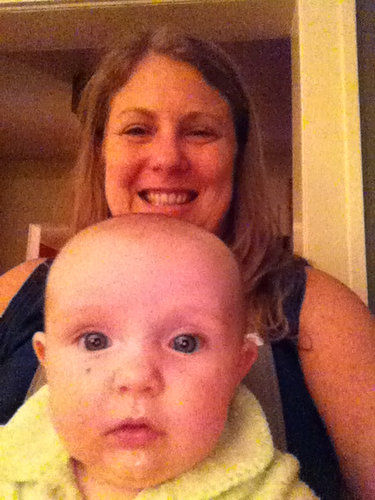 A nice fire at the farm: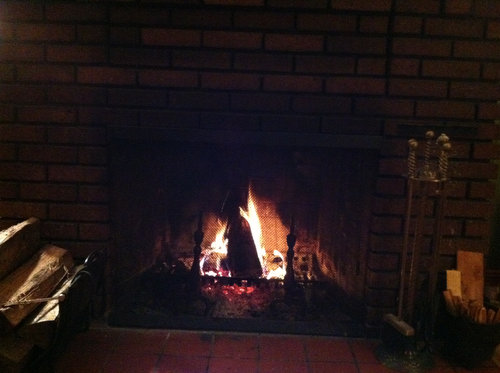 Roast chicken dinner: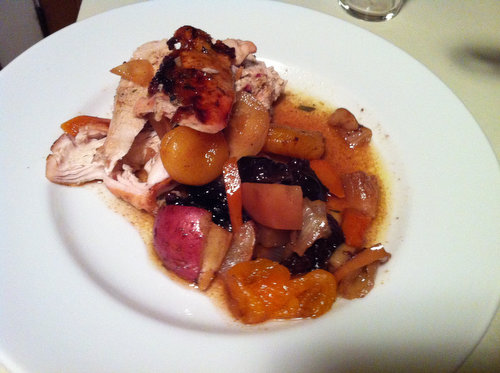 That's about it, folks.