A little fun time in the later afternoon.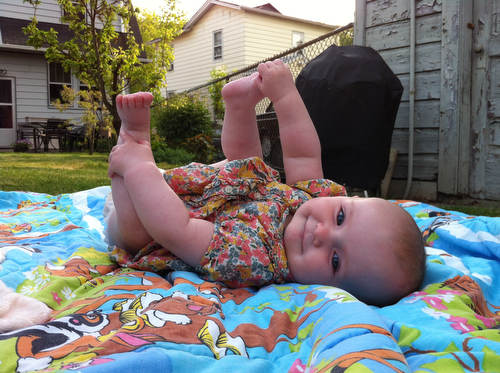 A couple more photos of Sam, and the Farm, after the jump.
She's workin' those abs!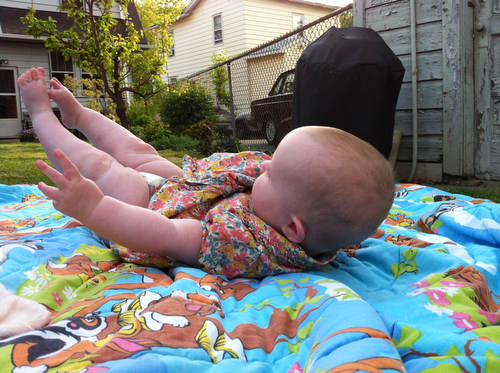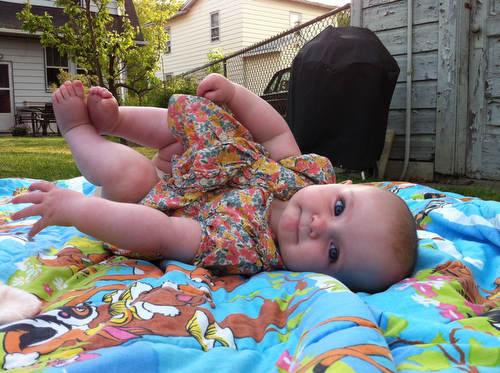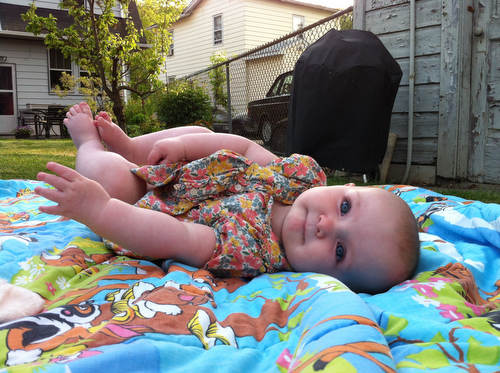 A look at the garden, from our unique angle here on the ground!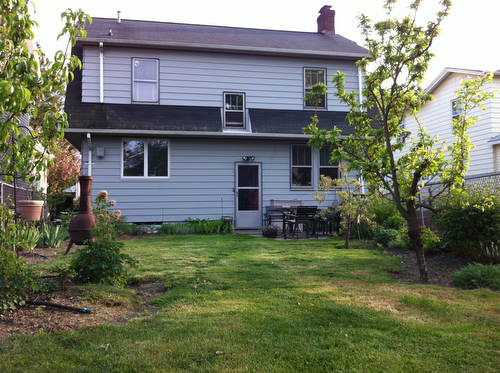 Forget-Me-Nots. Thanks Kelly!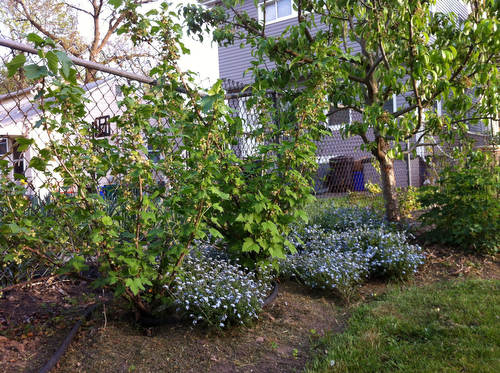 The tulips didn't come back very well this year. I think we'll have to get something else for that spot this fall.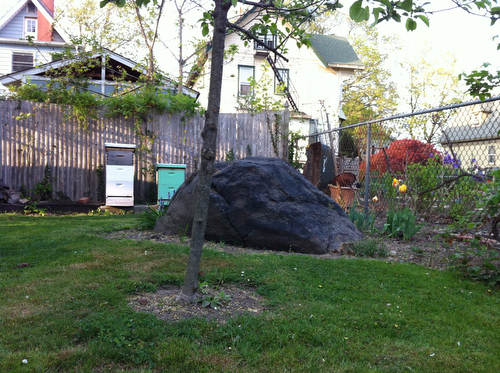 Bees are doing well!