Jump to navigation
Saturday in Brooklyn, Part 1: Prospect Park
[SCF editors are awaiting a contribution from Gregory on the farm's trip to DiFara, which happened before this. In the meantime, we'll continue our trip to NYC.]
After our amazing experience at DiFara, we figured out the bus route and hopped on one up heading north so we could poke around Prospect Park. I like to think of this visit as one where we really discovered Brooklyn. But this was our first venture there, and we were a little unsure of ourselves. Like, when you keep looking out the bus window, wondering if you're quite at your stop yet?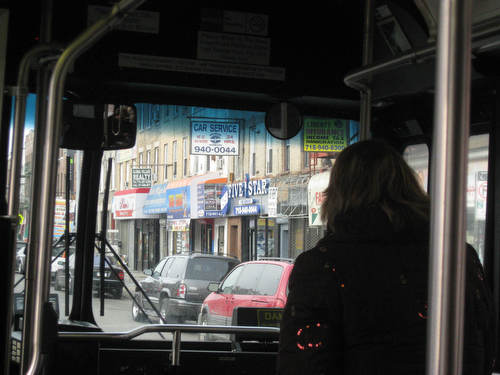 We watched during the journey as the neighborhoods changed.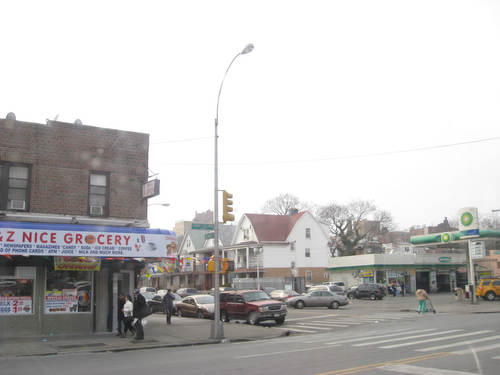 It was fun to watch the languages on the signs change, and to watch as the food shops and restaurants changed from kosher Subways to halal grocers to gyro and schwarma places.

No, it wasn't beautiful. But it was cool.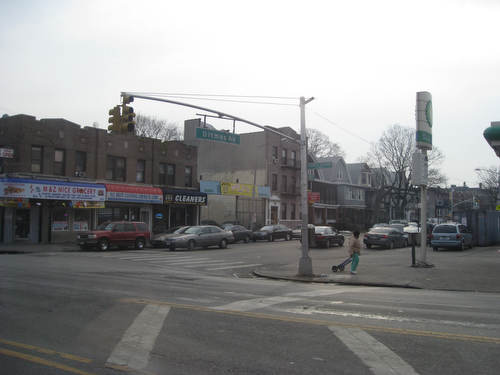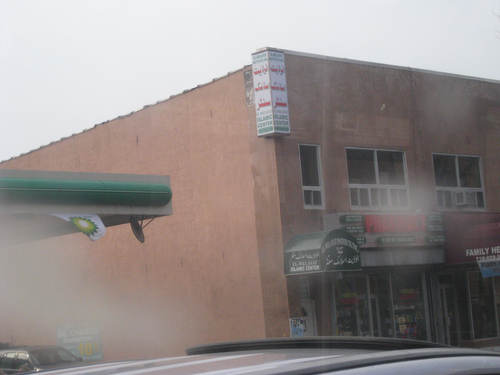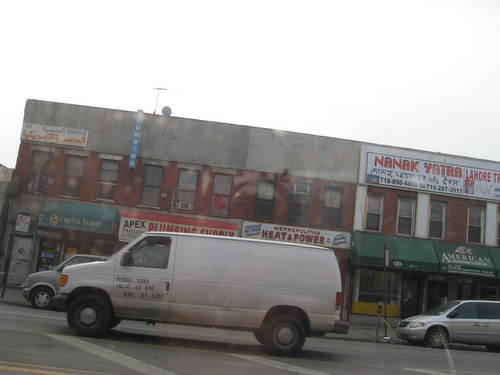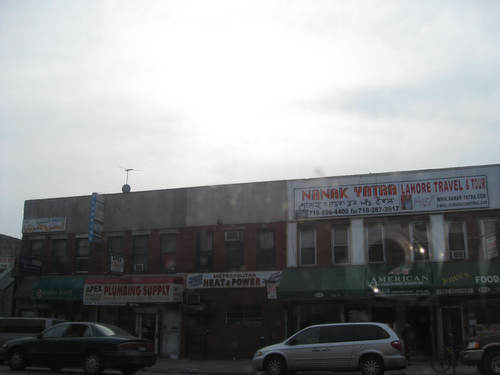 Well, we knew we were there when we saw trees.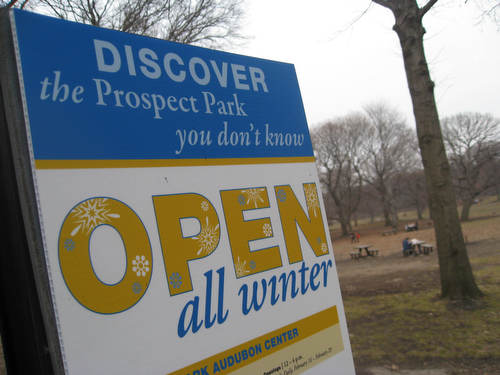 No leaves. But trees.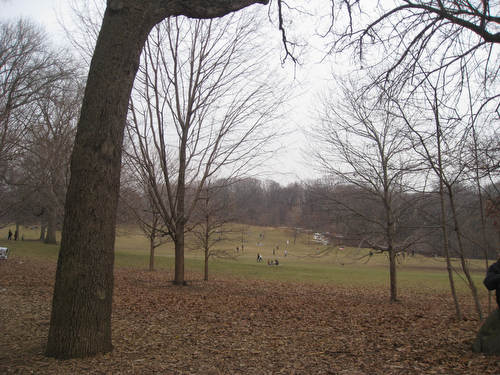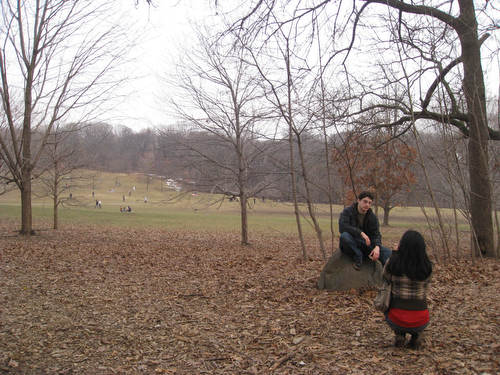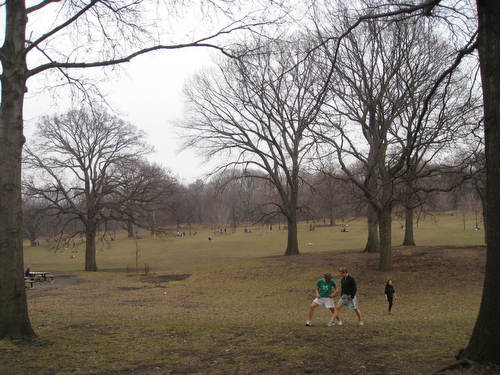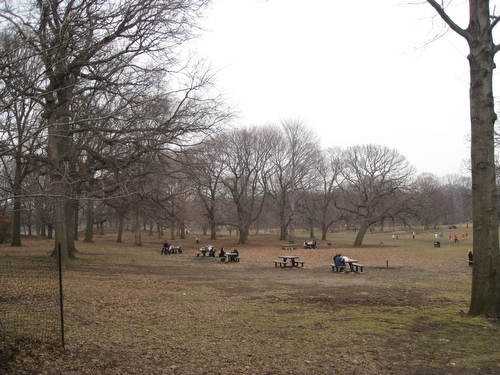 Les dorkages: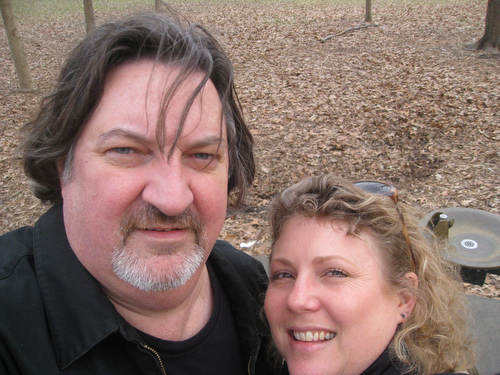 Mayonnaise commercial: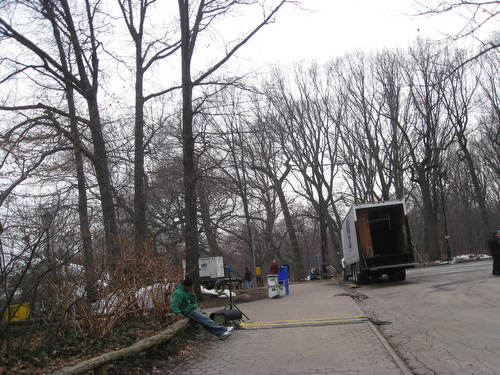 Actually, maybe a bigger budget than a mayonnaise commercial: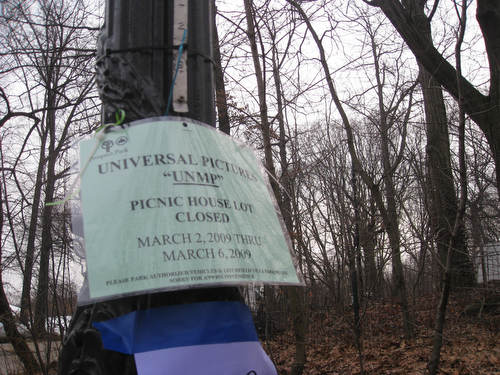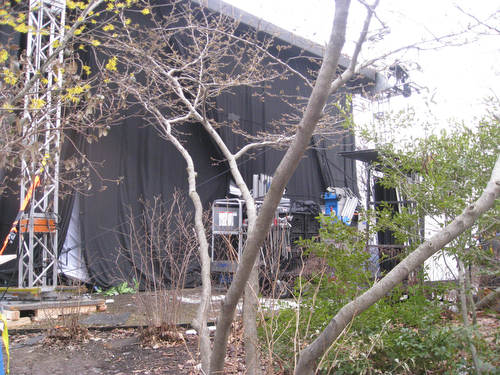 SIngs of spring. Forsythia: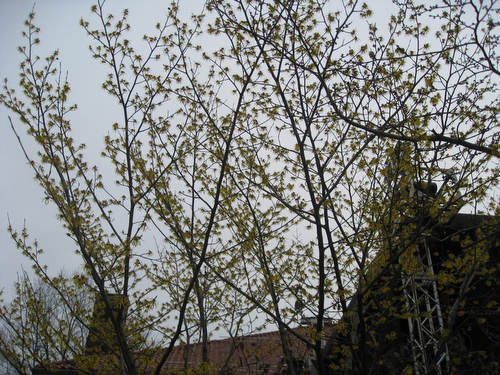 After a walk through the park, we headed in toward Park Slope.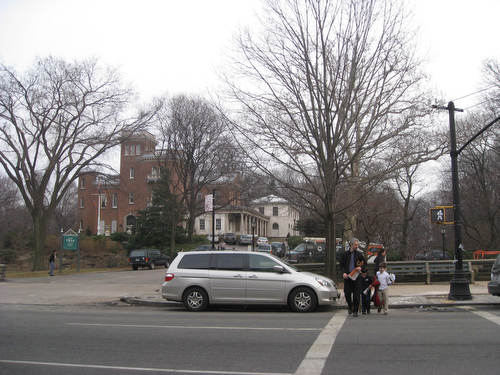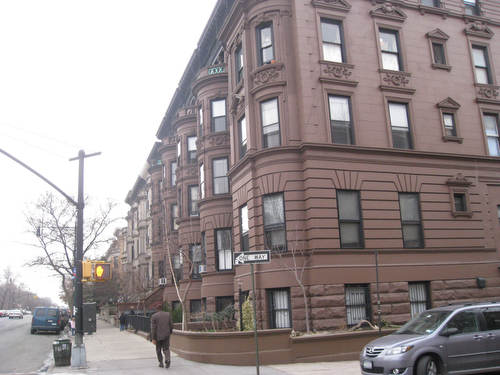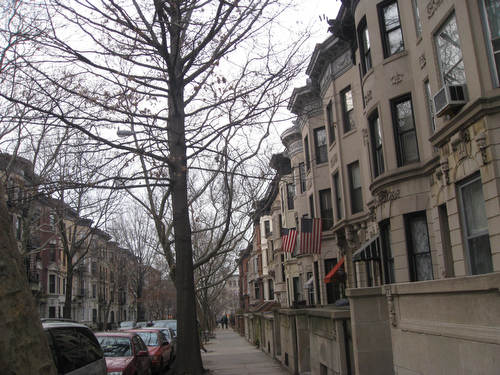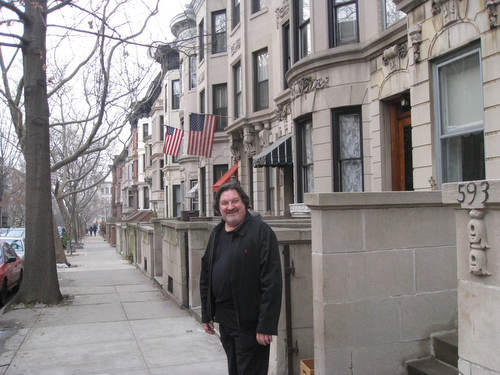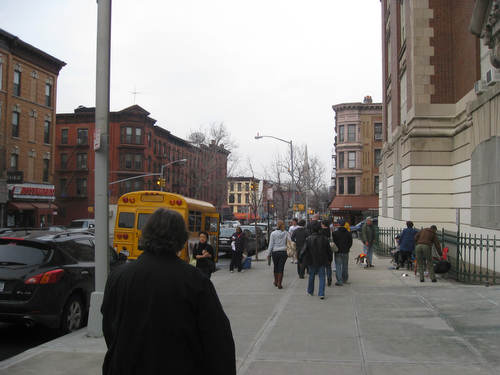 Pretty: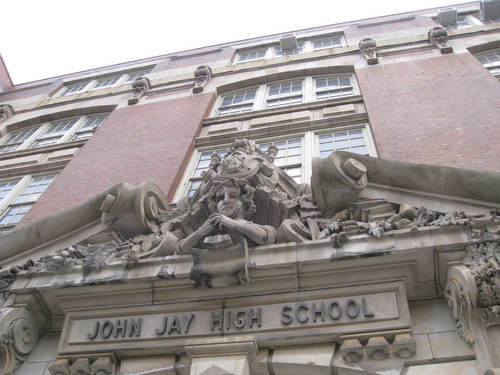 Check out the knife-sharpening guy!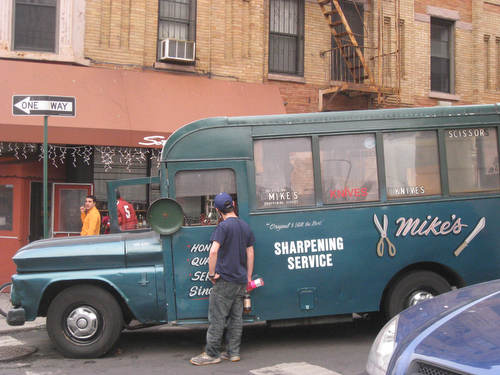 Signs of spring. Al fresco: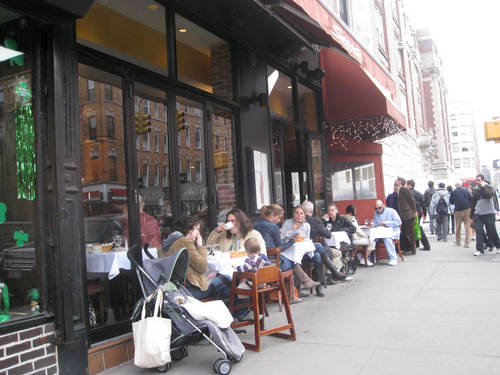 Slope stuff: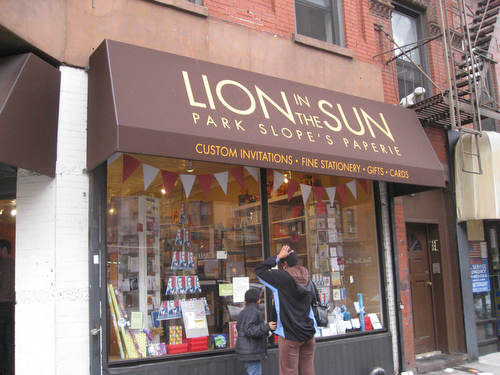 We're going to stop for a coffee and be back with more Brooklyn stuff later.



Comments
Add Comments