Jump to navigation
Coffee and Wine Breat at Frankie's 17 Sputino
For our wine and coffee break, we ducked into
Frankie 17 Sputino
, a casual and tiny and very cute Italian place on Clinton Street. I had a lovely glass of Austrian red.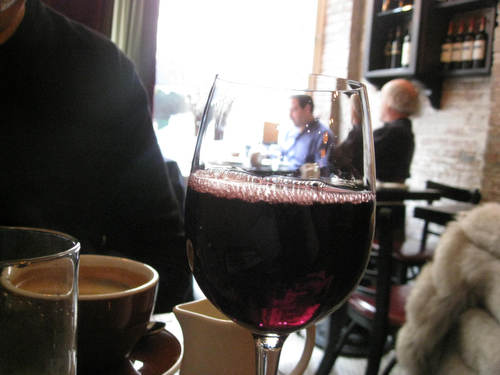 The hunna had an absolutely amazing coffee. Seriously one of the best he's ever drunk.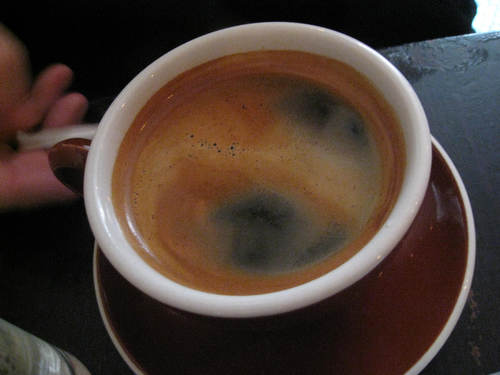 And, because our lunch was so crappy, we got a little snacky snack.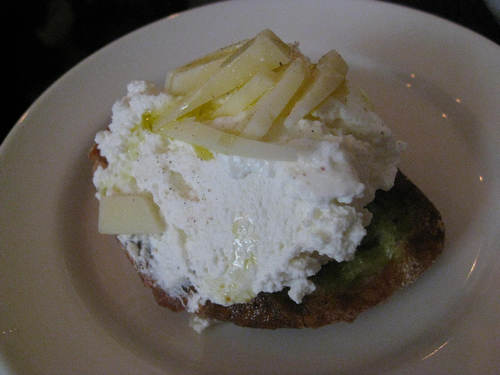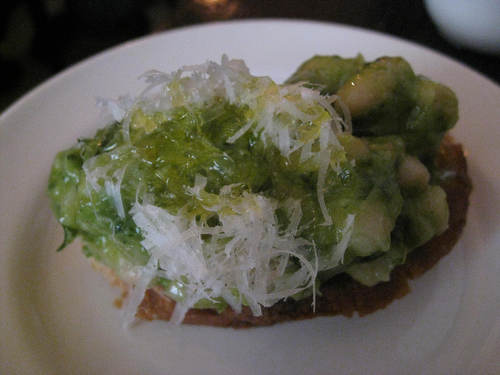 This crostino is Cannellini, Caper, Lemon & Anchovy: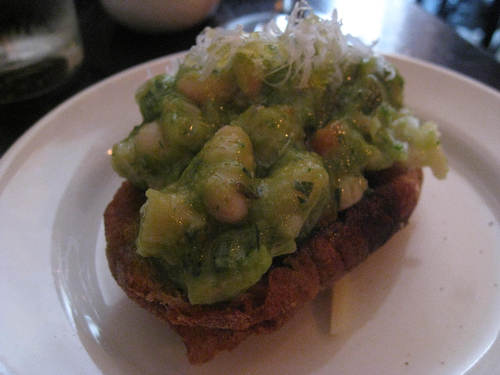 This one is Ricotta and Aged Provolone. I think it came with honey: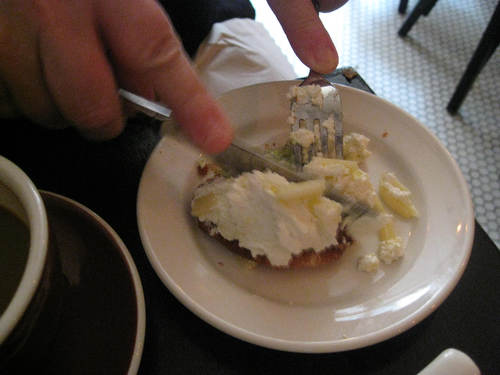 So cute: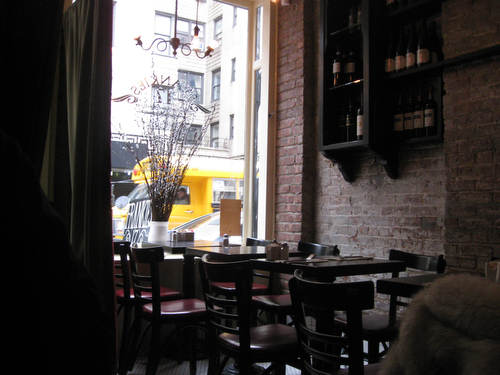 And teeny tiny: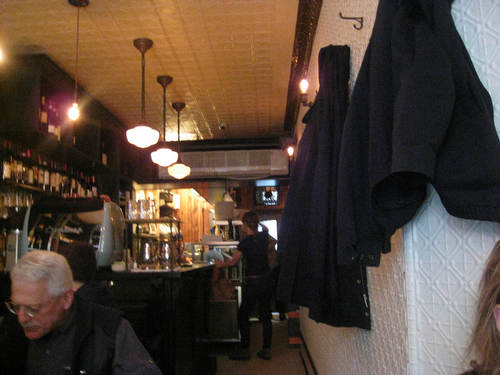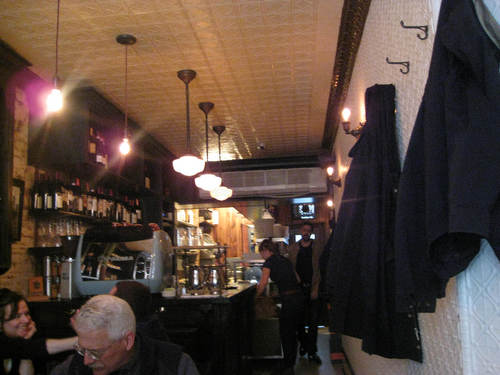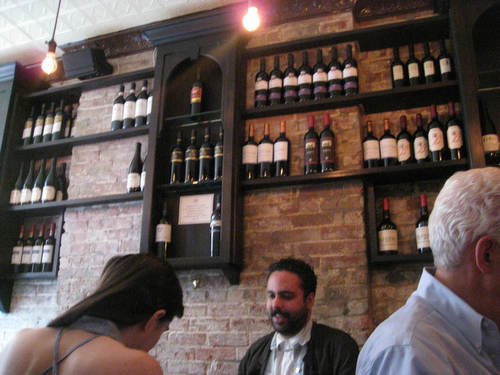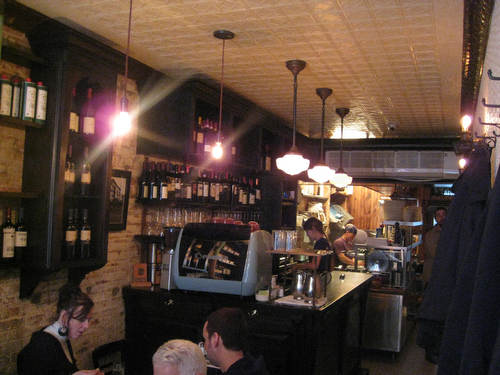 Now this is more like it.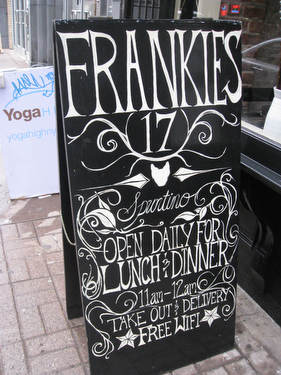 There are too many little gems around to go wasting your time on crappy lunch.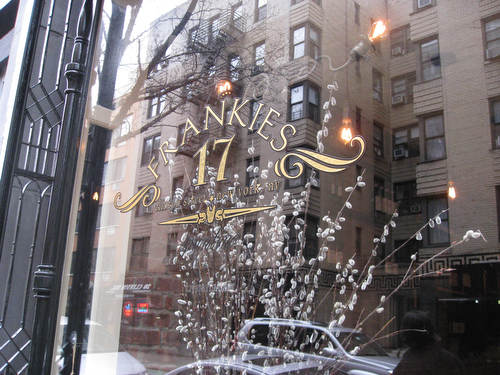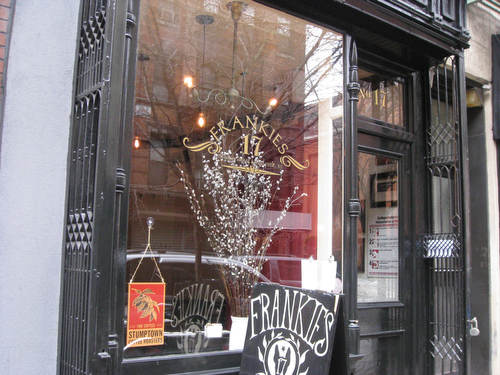 Comments
Add Comments