Jump to navigation
The Farm Smokes Some Butts
SCF busted out the smoker for the first time in 2010 for a big-ass batch of pulled pork. We smoked 5 Boston Butts (pork shoulders) in all, which started out about 36 pounds and ended up yielding 16 pounds of porky goodness.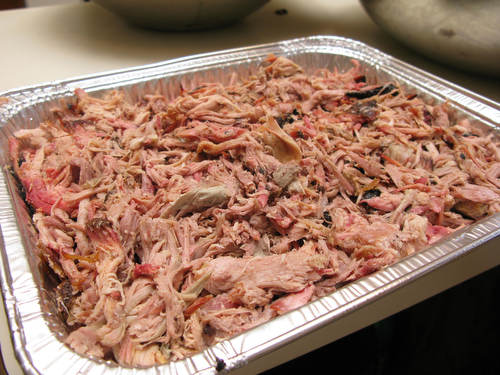 We did the pork a little differently this time. We've tried all kinds of recipes, from Dinosaur Barbecue to Paul Kirk to our own blend. This time, we went with the recipe for rub from The Cook's Illustrated Guide to Grilling and Barbecue,
and we cooked the pork on the smoker for 12 hours and in the oven for another 8.

First thing you gotta do is heat yourself up some charcoal.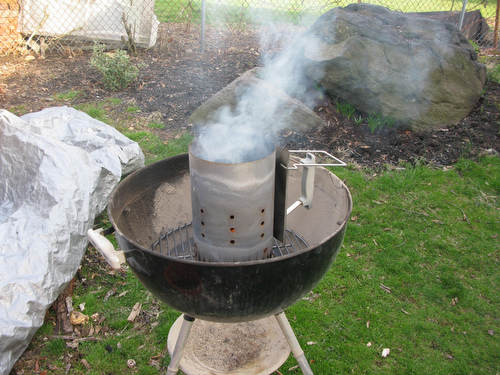 Greg uses the chimney starter set on the bottom grate of the grill to get them going, then dumps it in the chamber along side the smoker to keep the temperature at an even 250. He throws hickory chips on top, and that's how you get yer smoke traveling along the pork butts: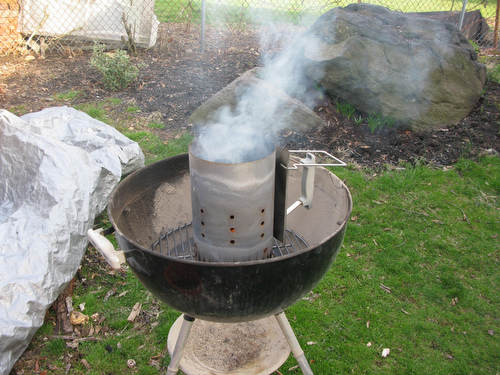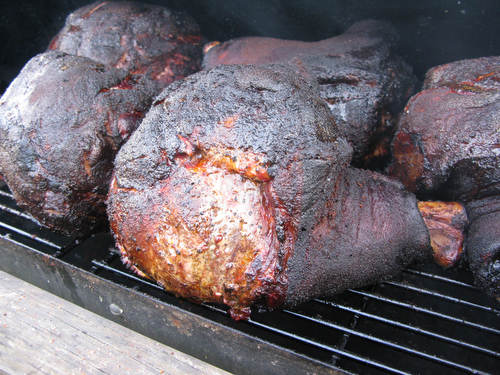 Sometimes you gotta move 'em around a little bit.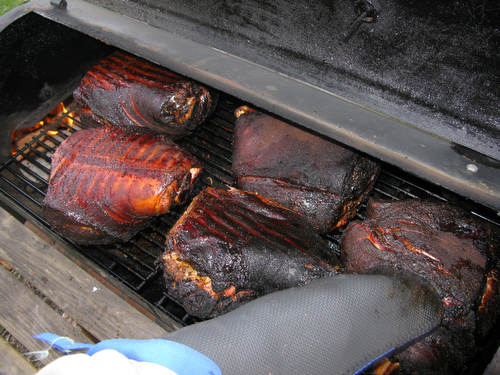 Here's Greg, movin' 'em around.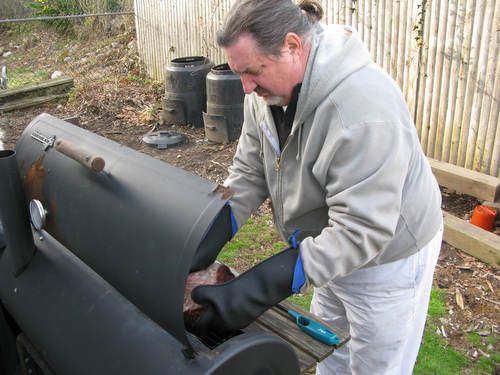 So after about 12 hours on the smoker, we wrapped those suckas in foil and put them on sheetpans in the oven, set to 180 degrees. We knew they'd had enough smoke, but they just weren't fall-apart gorgeous as we'd like. In the morning, after they'd cooled, we set about pulling the pulled pork.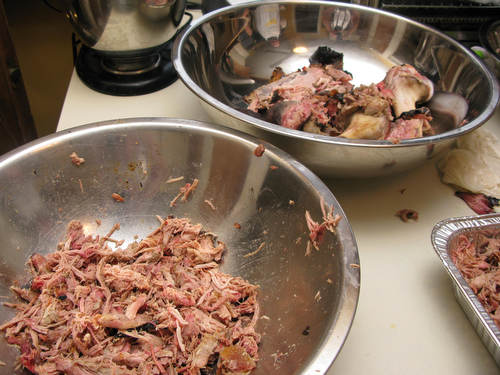 This is Greg's specially patteneded three-bowl method. One bowl for bones and fat, one bowl for each worker. A special grocery store tin for the good stuff.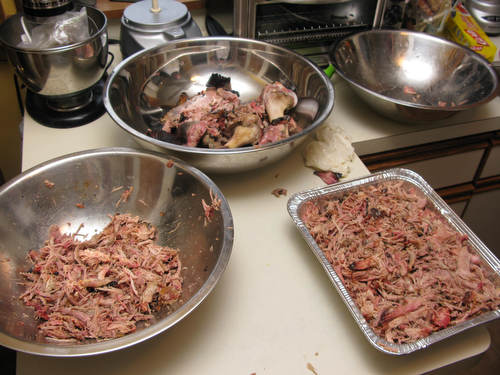 And that's it folks! Dress with the barbecue sauce of your choosing. This time, we chose the Quick Barbecue Sauce from Cook's Illustrated. It was delishy.

Comments