Jump to navigation
Conspiracies and Cocktails
The flame of the JFK conspiracy theory still burns steadily in our home. And, like early man with fire - fire. good. - Greg is fascinated. He has an extensive collection of books and DVDs and watches televisions shows on it whenever possible. So when the chance to hear some new evidence came along, he wanted to be a part of it. Thus we found ourselves at
The New York Society for Ethical Culture
on Tuesday. Believe me. Plans for cocktails at
Little Branch
were already in the works.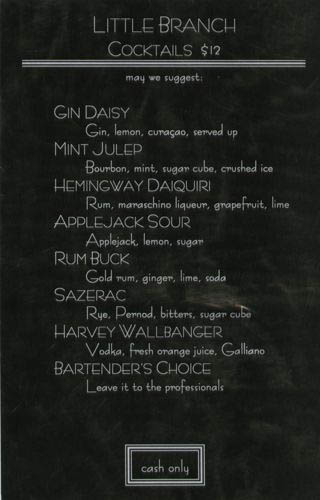 Wild Card Saturday
It was a cold January in 2002 — just months after 9/11. The dinner guests at Burd Street included Glenn, Kelli and Patrick, and Leigh. Sondra was in Texas. This was back in the smoking days, so when breaks came between courses, they were real breaks. People had to get up from the table (or not) and rest.

Now, we don't normally approve of such things, but some people (let's just call them men) decided during these dinner-course breaks they would take a peek at the football game that was on mute in the TV room. This particular game happened to be the New England Patriots v. the Oakland Raiders.

After the first quarter or two, it became painfully obvious there would be no "dinner party." This had become a football party. And not just any football party: It was the birth of the holiday now known as Wild Card Saturday.