Jump to navigation
Sunday Brunch at OíDís
Some people say this is the best corned beef hash in the county. I donít know if thatís true, but it sure is tasty. Leigh is a big fan, too.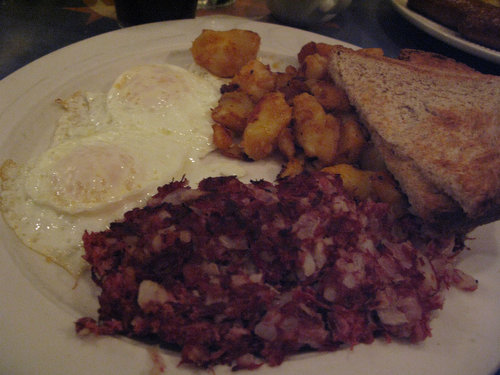 But on this particular Sunday morning, itís my breakfast. Leigh got eggs and sausage: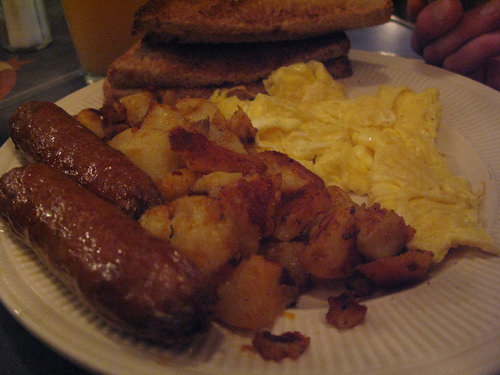 Mom got eggs Benedict: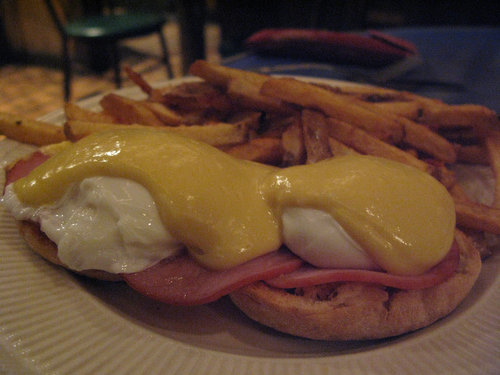 And all had a grand old time.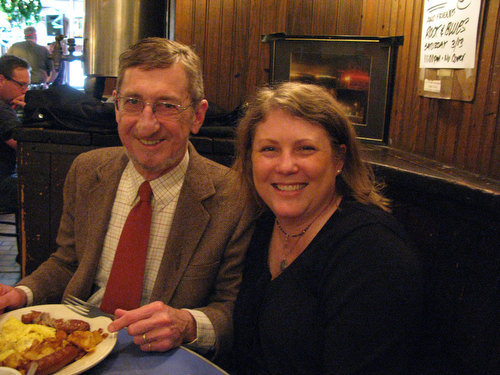 Comments
Add Comments