Jump to navigation
Charlie's Got Chickens!
Our neighbor three doors down got chickens over the winter. They are laying eggs now, and on this first warm day of spring, Charlie brought us a half dozen. So naturally, we had to go meet the girls.
He's got 7 different ones: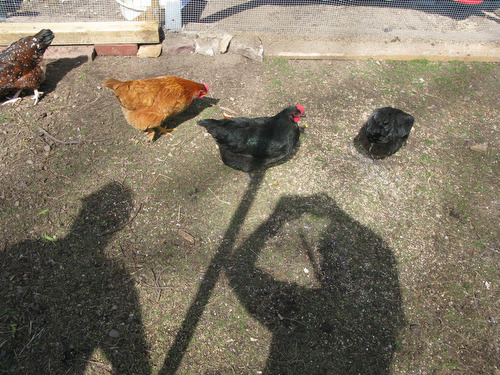 I can't remember all their names, much less the names of the breeds. I'm sure I'll need reminding several times.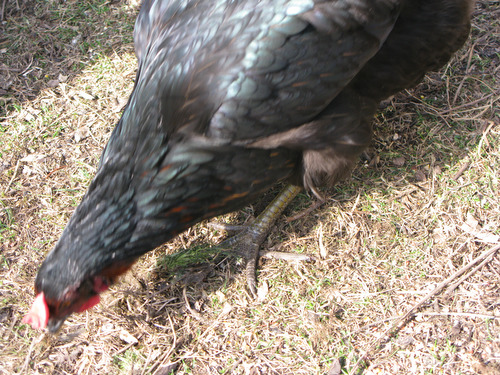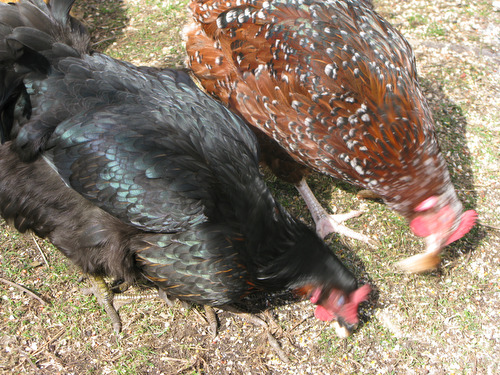 But here's a great looking one. She's a Chinese silky.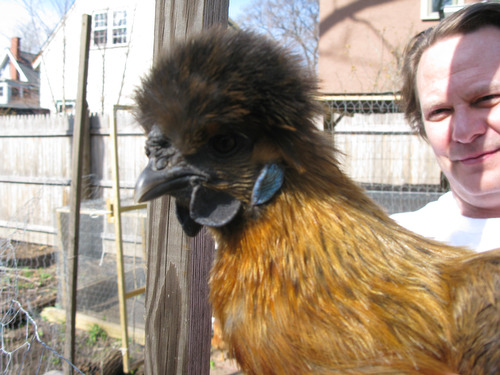 Don't you love her tuft of "hair" and her blue "ears?" She's very puffy, too.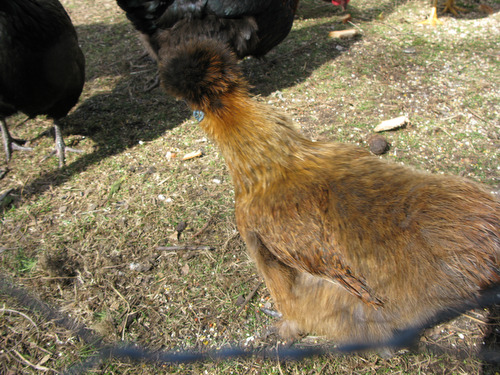 Here's another one: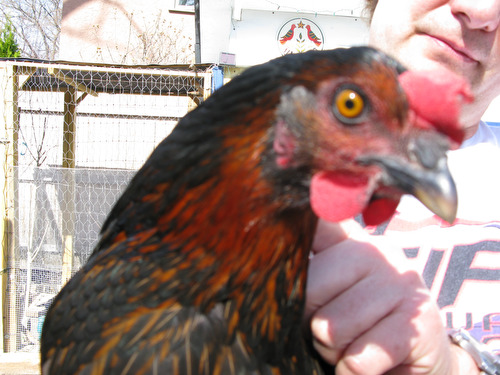 And more: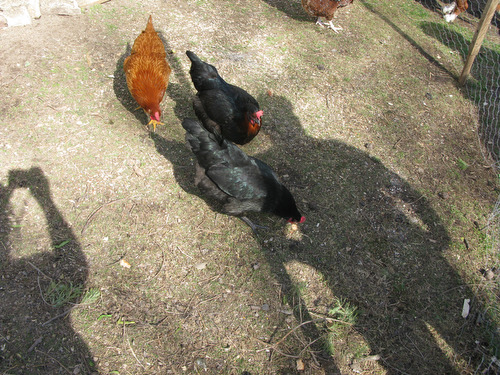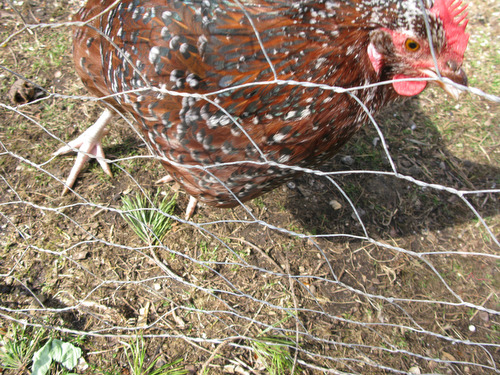 And here's their house. Which Charlie built entirely of found materials because his wife told him the only way he could have chickens would be if it didn't cost anything to get them up and running.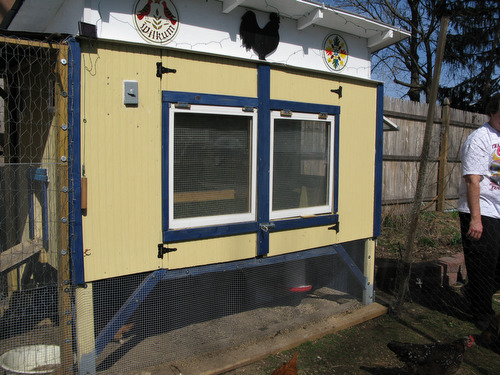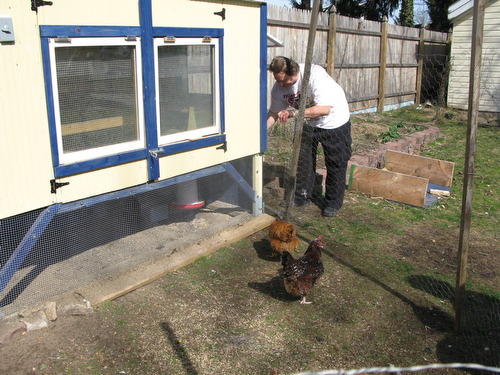 Hound dog: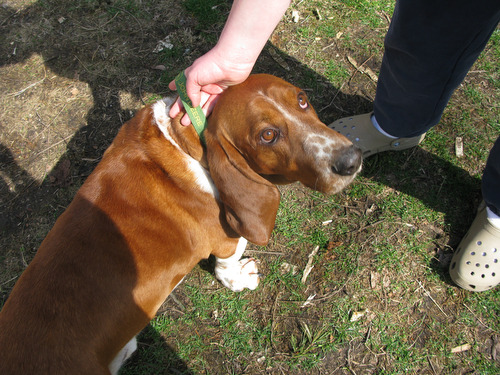 Welcome to the neighborhood, ladies!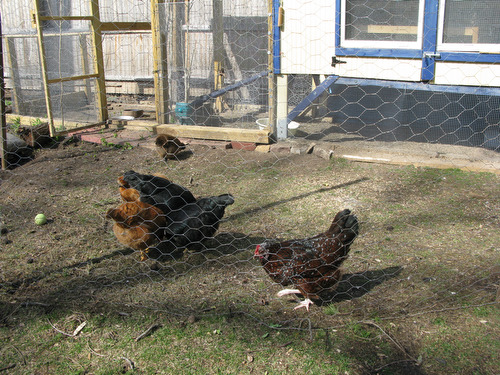 Comments
Add Comments