Jump to navigation
Typical Night at the OVI
We go to a certain pub so often some people call us "the furniture." The first Friday in November was just another one of those nights.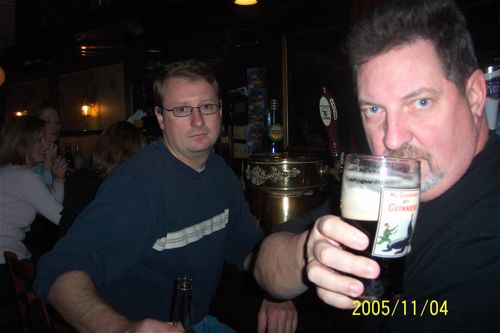 Greg and Glenn were already there when I arrived from Chiboust with Kelli.

My evening started, as it often does, with a Lenny Cosmo. It's called that because the other usual bartender, Tommy, doesn't like to make cocktails. He loves to pull the tap, and he makes a very adorable clover leaf on a pint of Guinness. I"m also told he's not a bad golfer. But he hates making complicated drinks so much that when the pub first opened, he told everyone who ordered a margarita or a daquiri that the blender was broken.

So I asked for a Lenny Cosmo. He actually doesn't mind making it, and he treats the cranberry as it's meant to be: for color, not as an ingredient. Here's Greg handing it to me: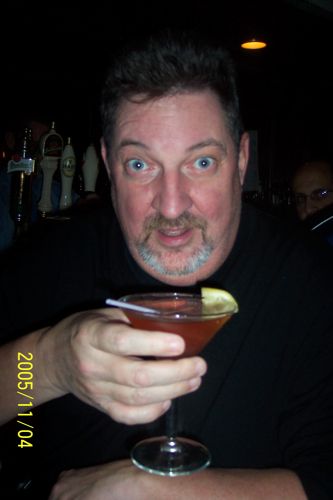 Meanwhile, I was catching up with this couple — the ones who call us the furniture — who are to be married in two weeks!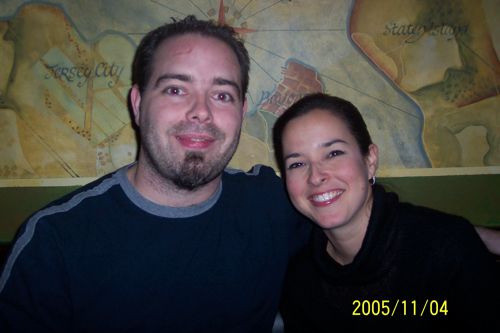 Can you tell who's more nervous about it?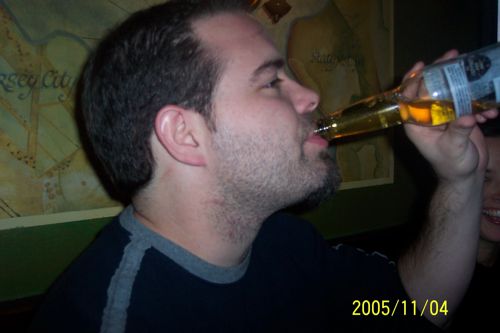 It's kind of funny they call us the furniture, because every time we've been there lately — which hasn't been as often as usual — they're there too! Must be something about planning a wedding.

A couple of their friends came, so Greg, Glenn and I turned our attention to dinner.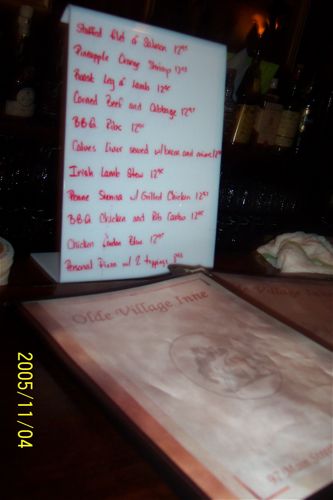 It was Friday night, so even Glenn wasn't going with the usual: grilled chicken salad, no peppers, no onions — honey mustard dressing. No, no . . . it was pizza time.

THE MEAT LOVER'S PIE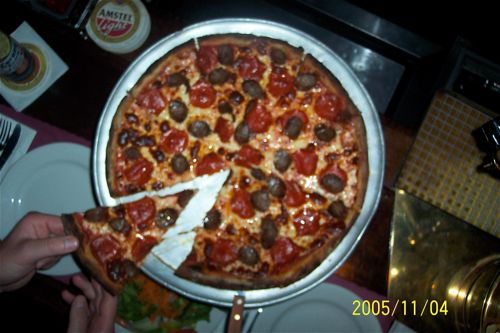 I had already had enough meat with my charcuterie platter from Chiboust, so I went for the famous OVI wings. These wings are so delicous that my friend from Australia who travels all over the world says she's never tasted better. Note the side of Ranch dressing as well as the blue cheese. MMMMM so good, and so good for you.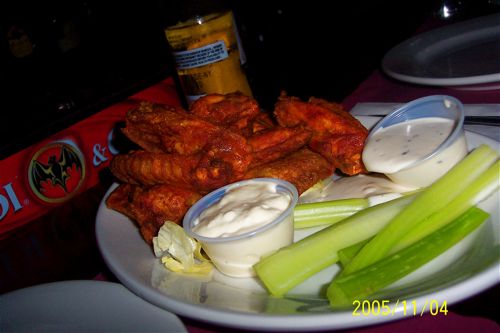 Of course, I couldn't pair such pretty poultry with a Lenny Comso, so I asked for the house specialty: crappy red wine.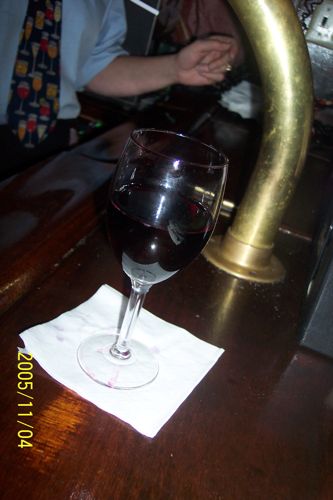 That's actually a joke — the wine isn't TOO bad. And Caroline, the owner, has been working to make it better. She even added an actual wine list, with bottles! You can now order pinot noir at an Irish pub.

Here are our friendly servers: Lenny, left, and Billy. (I guess Tommy was playing golf.)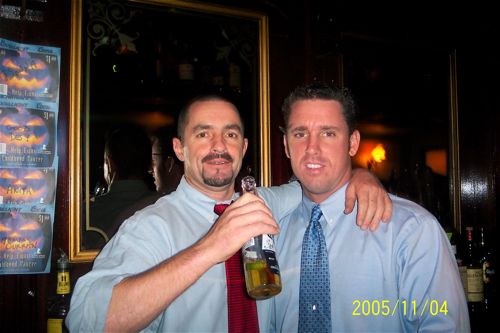 We stayed for a while, drinking and talking, but the wine (and the champagne and the cosmo) started wearing on me. Around midnight, we left.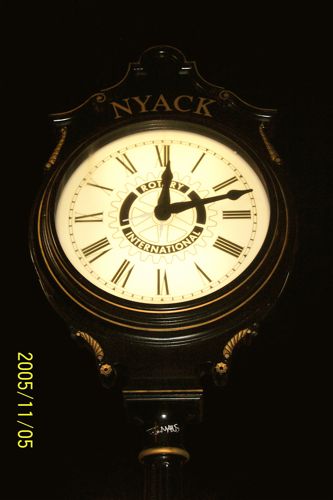 We walked past the old homestead. Look familiar, anyone?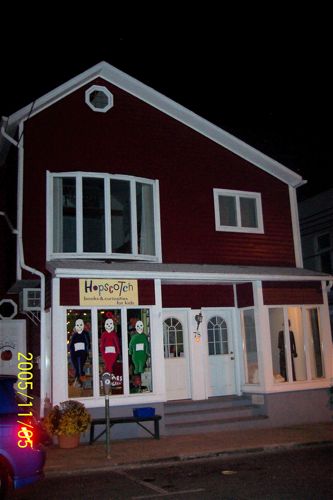 Comments
wrote:
Add Comments