Jump to navigation
A Trip to the Wine Store Turns Into a Party
The farm headed to the wine shop on Saturday with two meals in mind: dinner at Sondra and Leighís that evening, and a Sunday soup supper at the farm on Sundee. This being joepís wine shop, though, a shopping trip turned into a bit of a social gathering.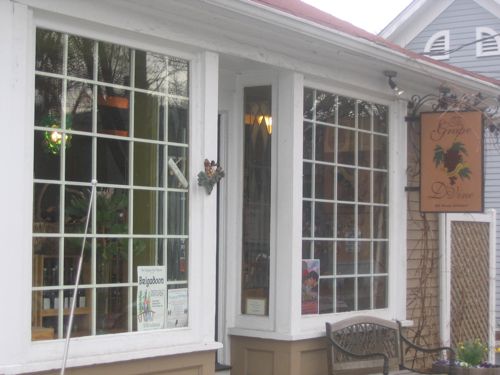 I walked in the shop to find a group of people gathered around the register, sipping and chatting.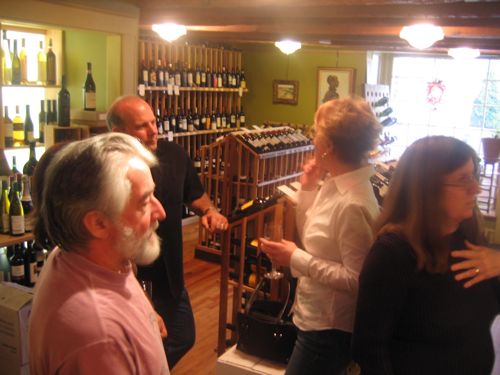 Turns out, Joe introduced two people ó neighbors who didnít know they lived down the street from one another. One of them opened a bottle of zinfandel and they started chatting.

I had a sip of what Joe was tasting. Panacea. Just the cure for whatís ailingí ya. (Get it?)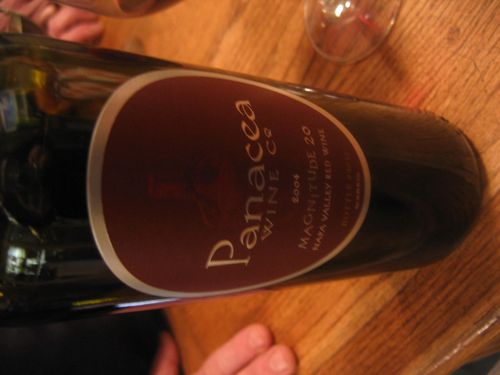 (I've tried three times to fix that photo and I can't get it to orient right. There's just something wrong with it.)

I started chatting with Dan Foti, the owner of the Bakerís Wife.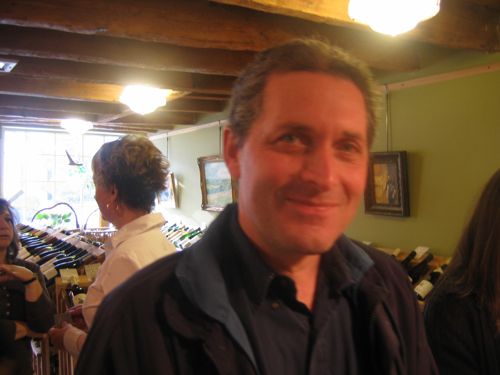 Those of you who are fans of The Farmers Market Loot series (look for new installments starting May 17) will remember The Bakerís Wife as our source for breads, baguettes and pastries throughout the summer months.

Joe holds court behind the register: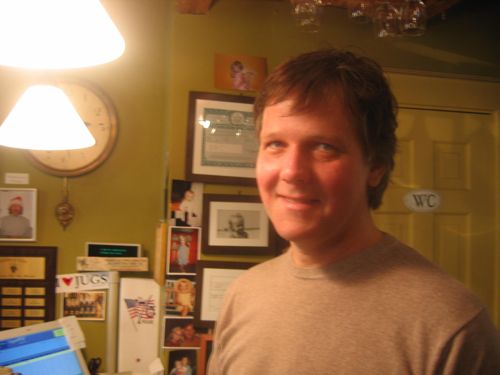 This woman is buying a couple bottles: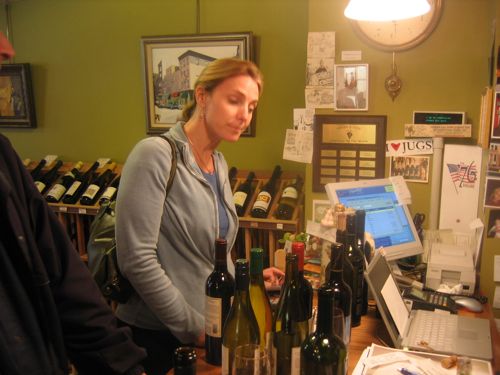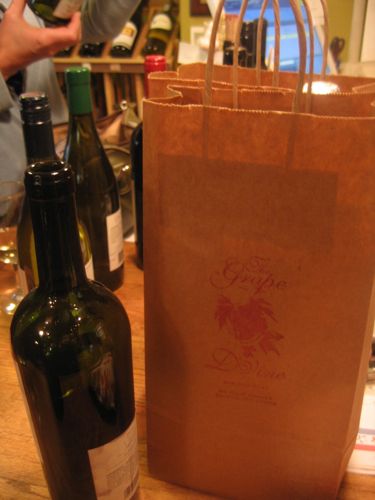 Meanwhile, I started browsing the shop.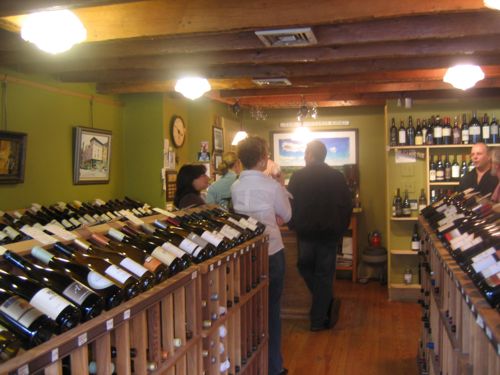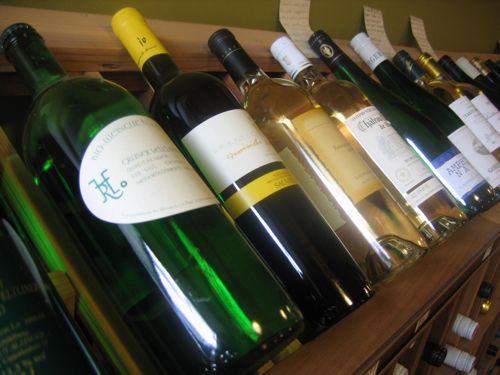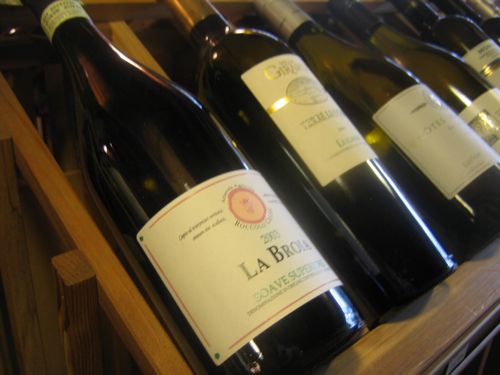 Joe has a lot of great signs describing the wines: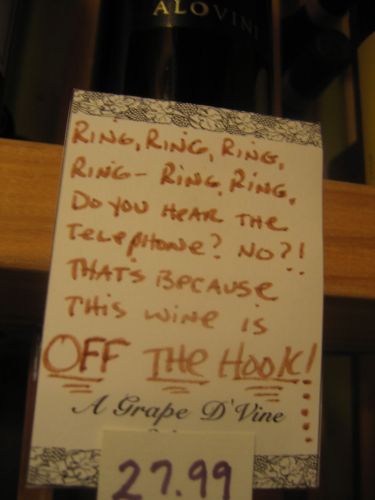 The blue wine is great.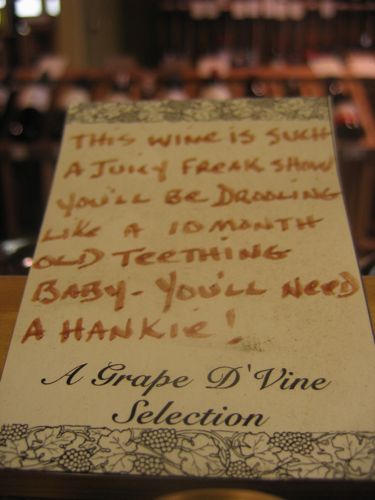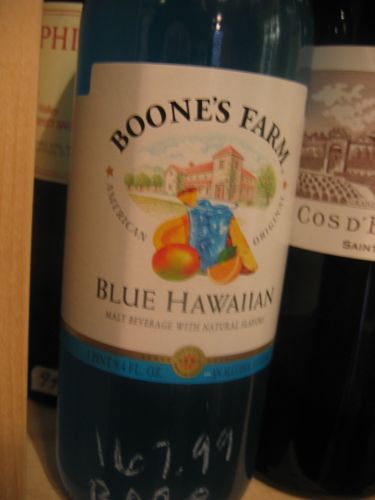 I picked up a couple bottles for each meal as well as a few insurance policies, lest the noreasterí keep us trapped at home for a few days.

Joe was kind enough to carry it out for me.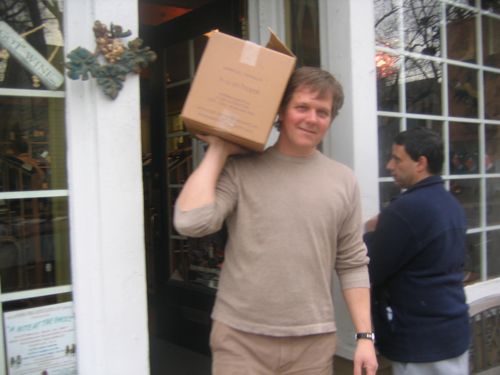 Of course you can check the Farmís supply of bottles any time day or night on CellarTracker.com.


Comments
liz wrote:
Bob wrote:
joep wrote:
Add Comments