Jump to navigation
At the Ranch, Wishing for Spring
We tried to make light of the fact that
at this time last year we'd already had three meals outside
in the warm spring air. At the ranch on Saturday, Sondra and Leigh served arctic char and asparagus. They light a fire and put tulips on the table.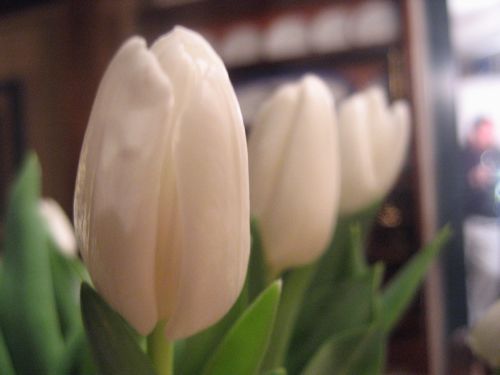 We arrived to a spring-like table — all blue and yellow.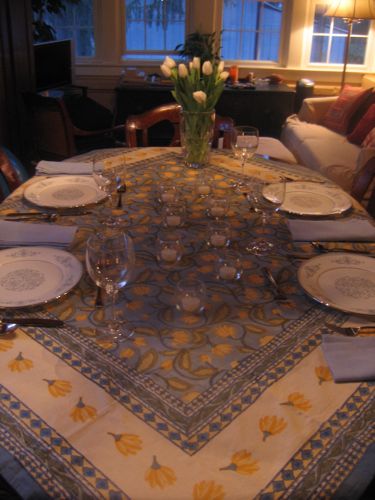 Pretty china.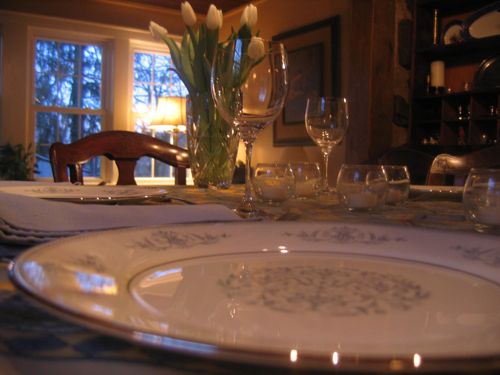 Mom put out a few horse ovaries from Trader Joe's — green olive tapenade, sundried tomato bruschetta, goat cheese and cornichons.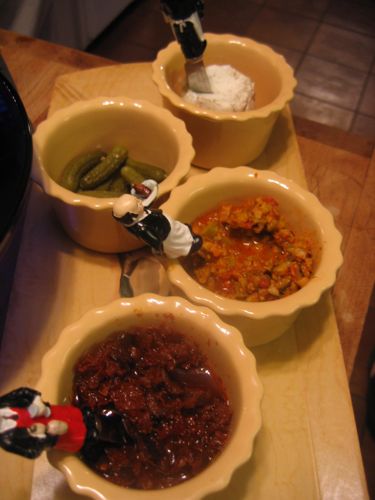 The sparrow grass was ready to go.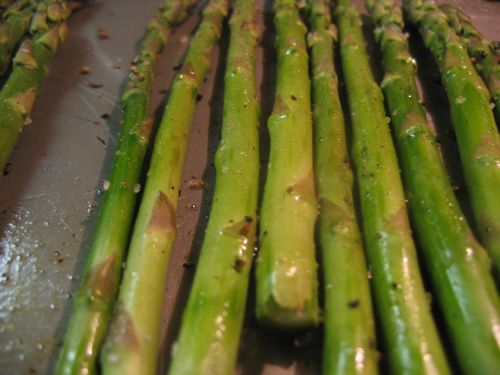 Leigh and mom enjoy a cocktail —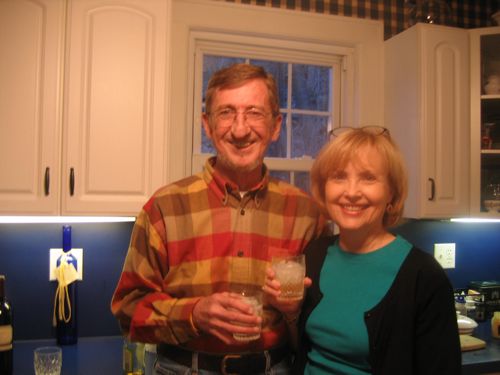 — gimlets on the rocks made with Leigh's new favorite gin, Rangpur: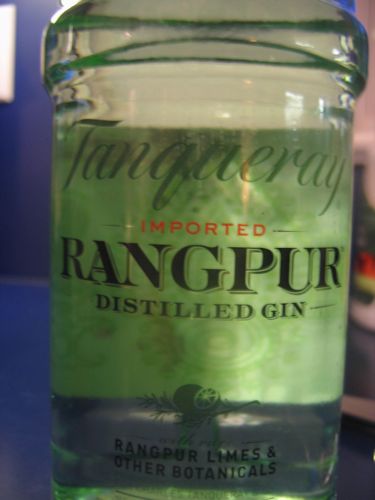 I had a glass of pinot grigio, which the 'rents bought because they liked the label. It reminded them of "Rome' on HBO.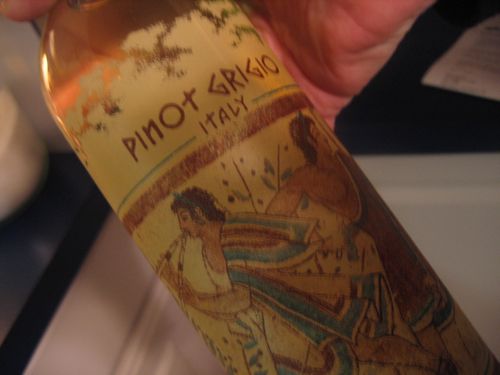 We settled in by the fire.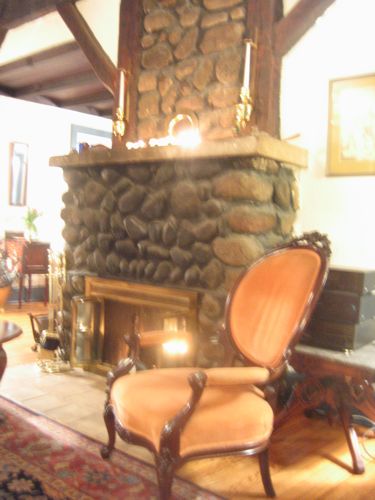 Greg makes a funny face.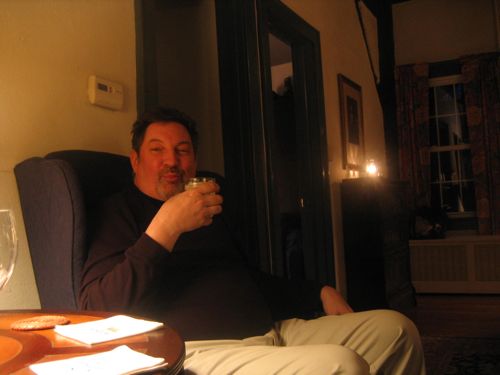 I help mom in the kitchen. The charr: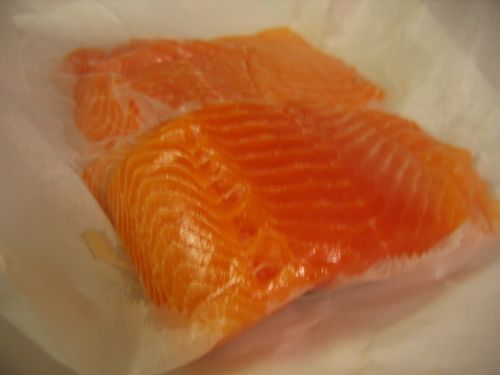 Mom spoons the mustard-dill sauce over the charr: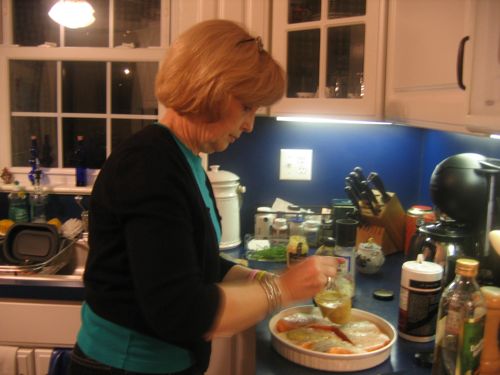 I found this photo on her fridge of Cassie and Artie together on the couch. I miss my kitty!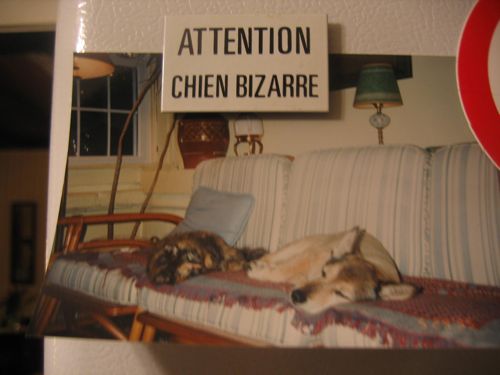 Time for dinner! We serve the two wines recommended by Joep: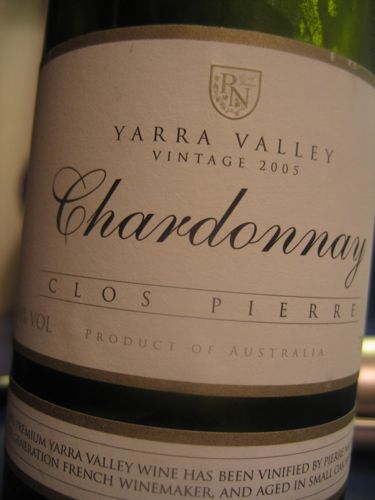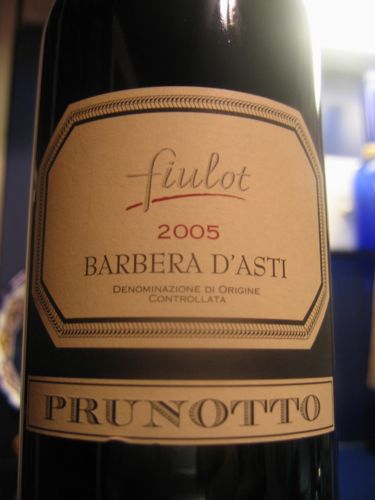 A white and a red: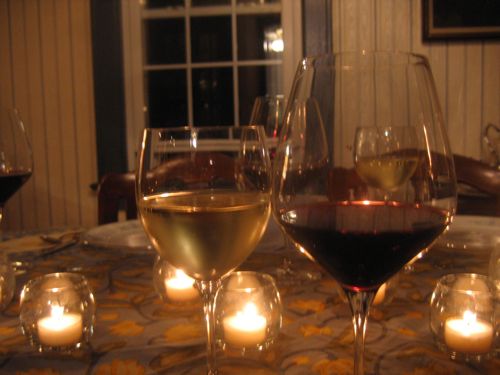 Voila. Char with mustard-dill sauce, roasted asparagras and potatoes with yogurt sauce: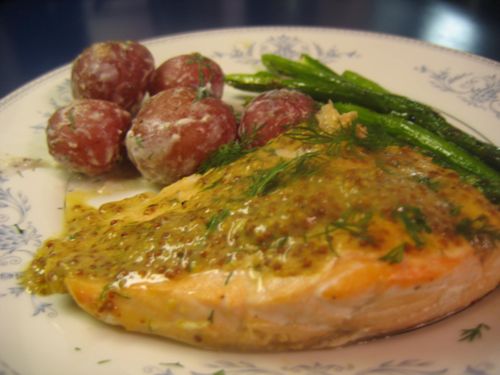 The fish was perfectly done for my taste: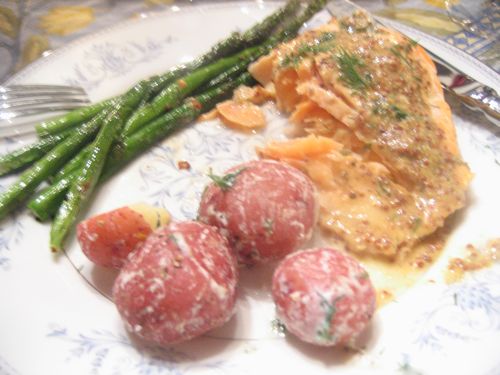 We decided we liked the barbera better with the fish, especially because the mustard was stronger than we thought. If there had been less mustard and more dill, we might have gone for the chard. But both were lovely.

Greg talks to Mom about something he's really into: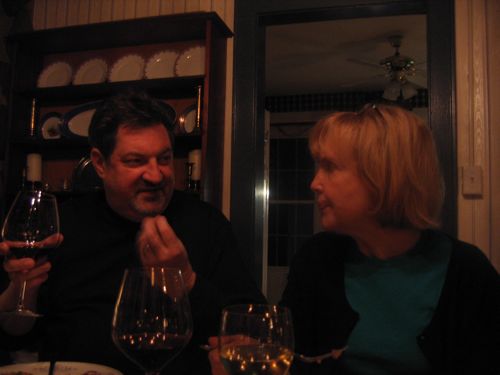 Leigh listens, too: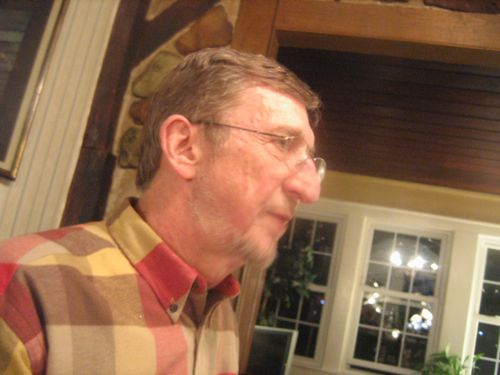 After dinner with have coffee —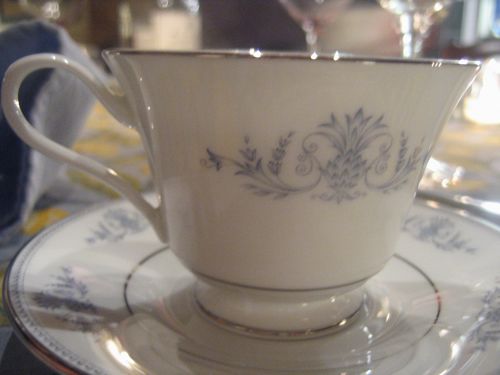 — and a visit from a certain Mr. Weller from Kentucky: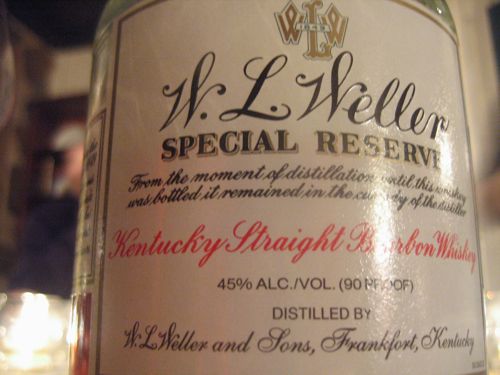 And a pear-almond tart from Didier Dumas, our new favorite patisserie in Nyack. Yum.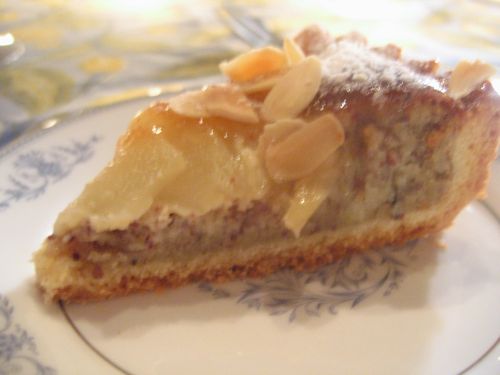 Double yum.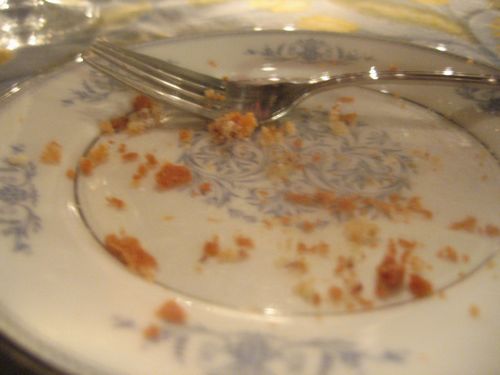 After dinner we retire to the living room, where we discuss many things of which I can not remember the subjects at this moment: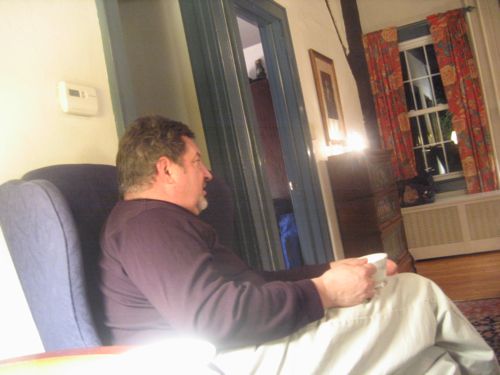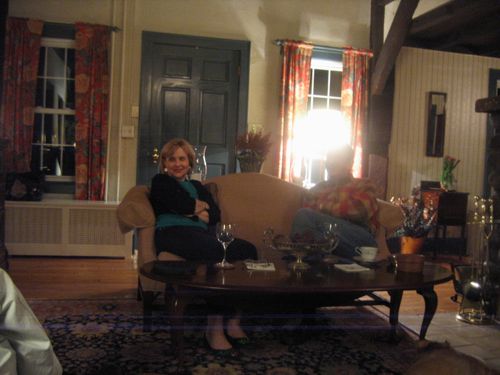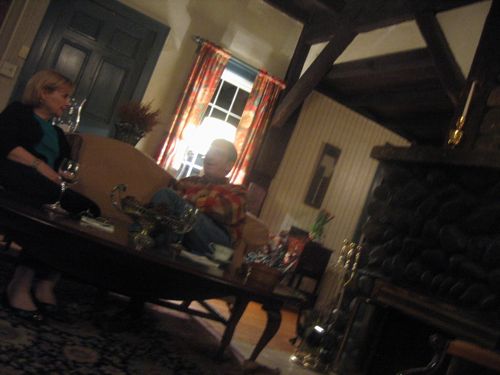 The ceiling is pretty: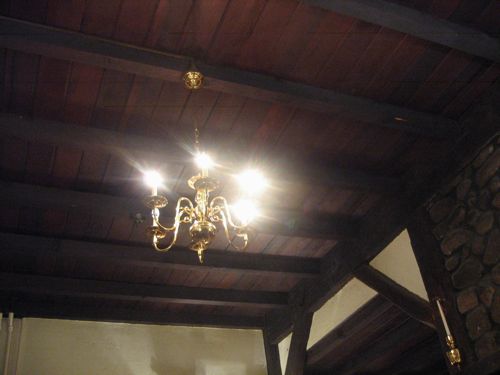 The dog curls up by the fire, and we call it a night. A fun night indeed, with hopefulness for spring.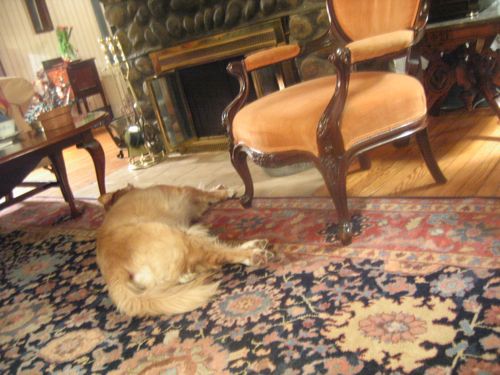 Comments
Add Comments