Jump to navigation
Catching Up with the Family
Mae was the star of the afternoon when we visited our aunt Janie and uncle Richard in Round Rock. We were in luck that our cousins Michael and Cathy were visiting with their children, so it was a mini family reunion. Here's Kristen, Michael's wife, with her daughter Madeleine reaching out to Mae and two of Cathy's daughters, Anna and Caroline.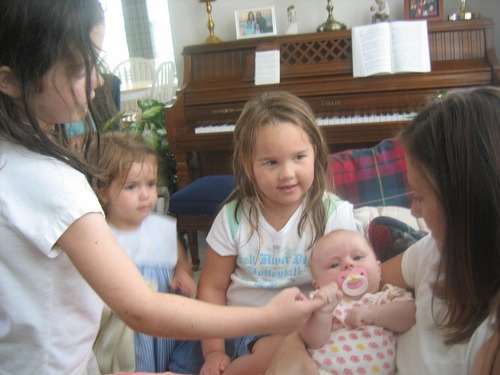 Anna waits patiently for a turn.




Sarah and Michael: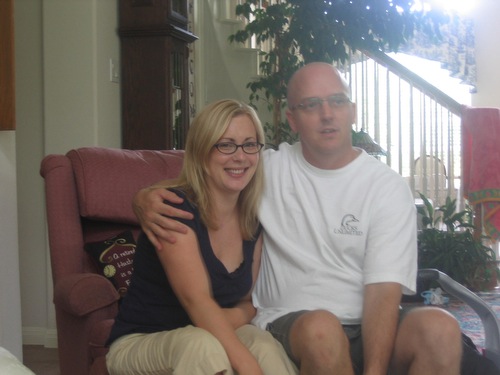 Cathy and all the children: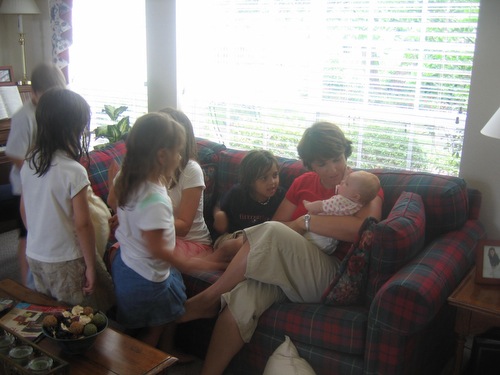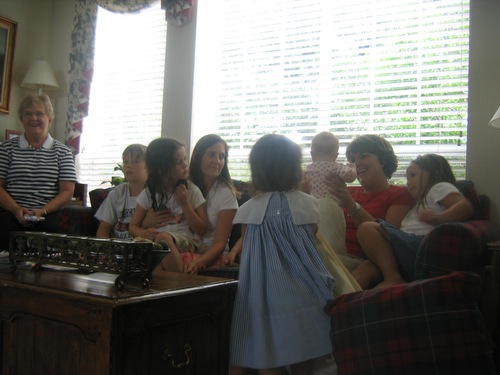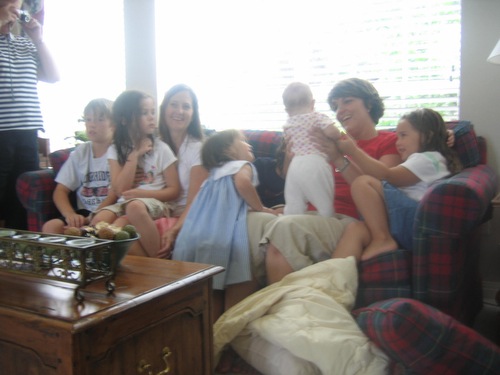 Michael and his son Luke, who's almost 10.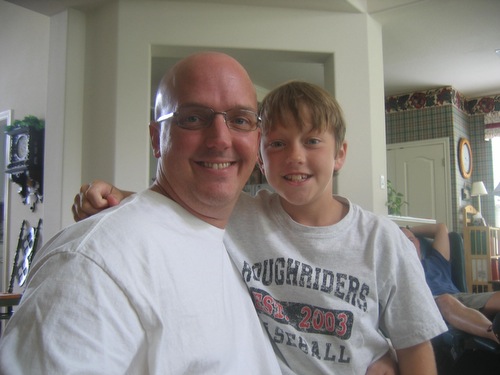 Kristen oversees as Madeleine holds Mae: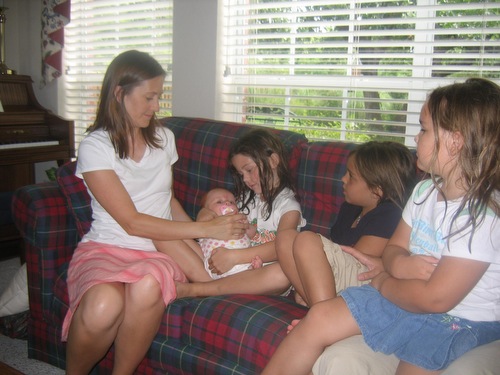 After a while, Janie got a box out of stuff she'd found at Grandmom's house. We went through the papers and photos together.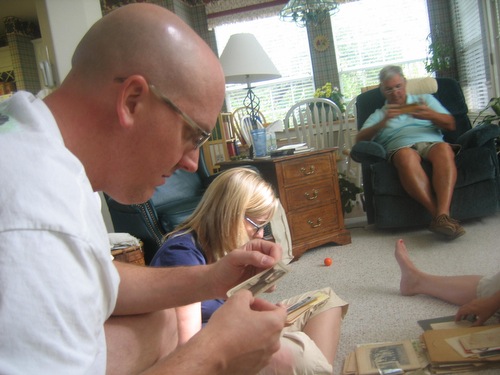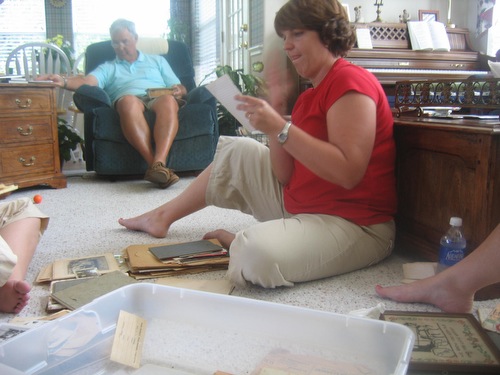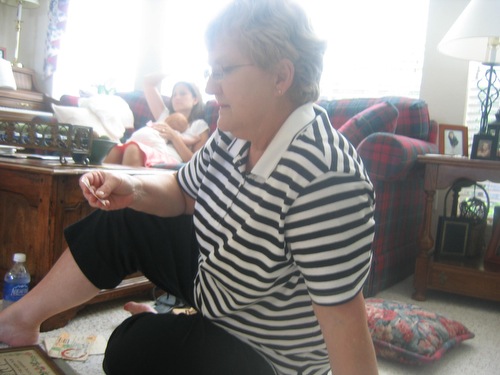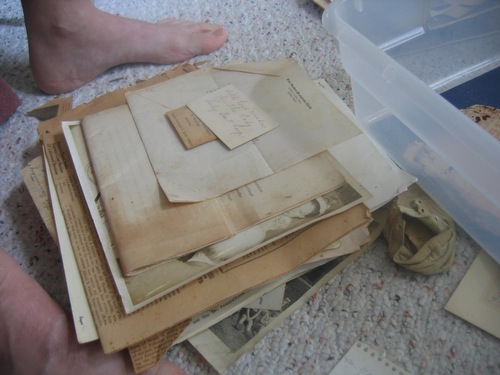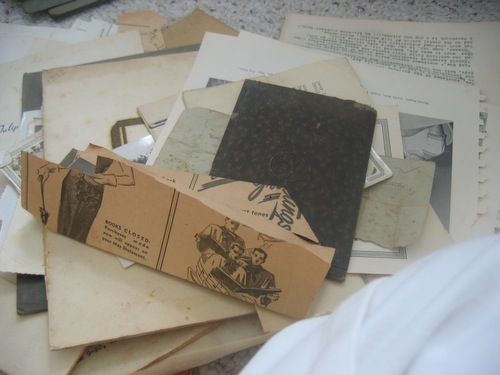 This was my grandfather's first wife, Alice. She died before he met grandmom. One of grandmom's friends told Janie, "She was nothing but a flapper!" Hilarious.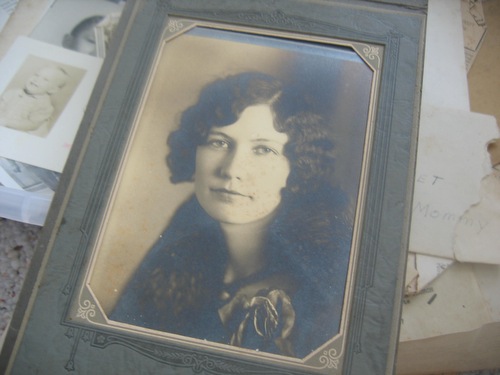 I gathered the chilren in my arms, too: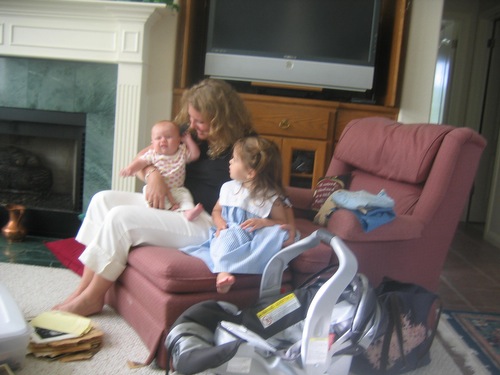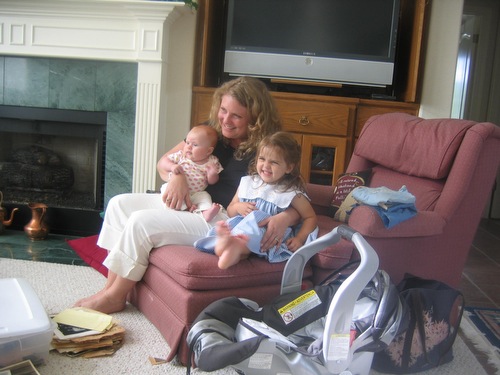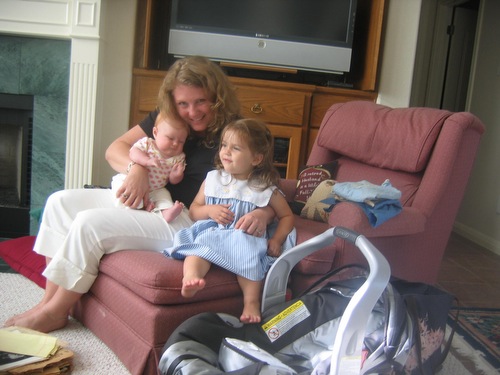 It was great to catch up.
Comments
mothergoose wrote:
Janie wrote:
Add Comments