Jump to navigation
92 Degrees. 20 Pounds of Sour Cherries. 54 Jars of Preserves. 8 Hours. 2 Very Cold Glasses of Wine.
Iím beginning to wish never to see another sour cherry again in my life.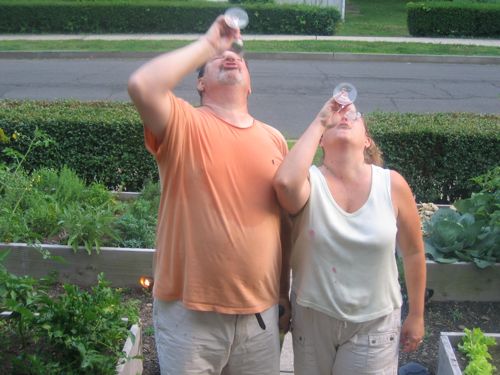 Of course Iím kidding. But Sunday was a jam-making session to end all jam-making sessions. It was almost as labor intensive as the year we made 150 1-ounce jars for our wedding favors. But weíve now got 6 cases of 4-ounce jars and 1 case of 8-ounce jars. For those who are counting, thatís 384 ounces.

Here they are cooling. They make the neatest little PING noise when the cap seals.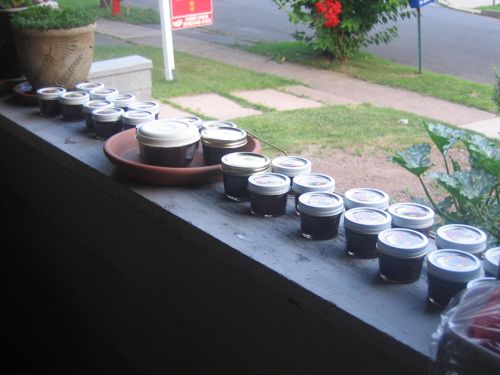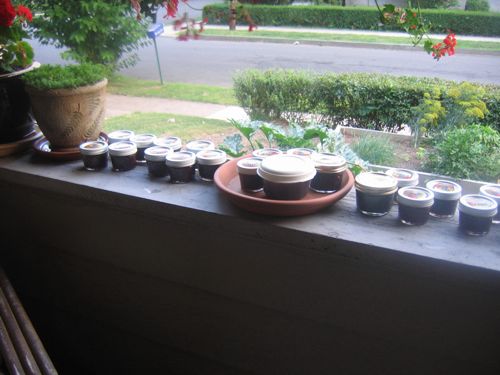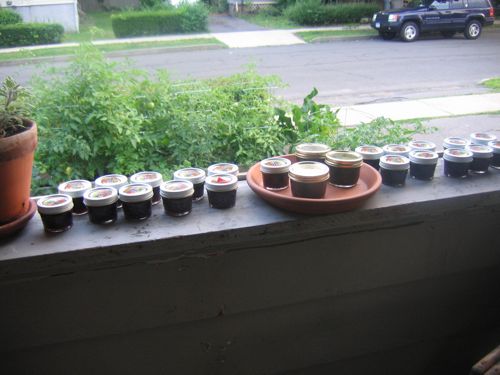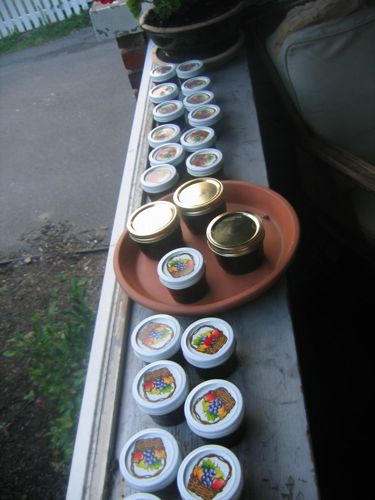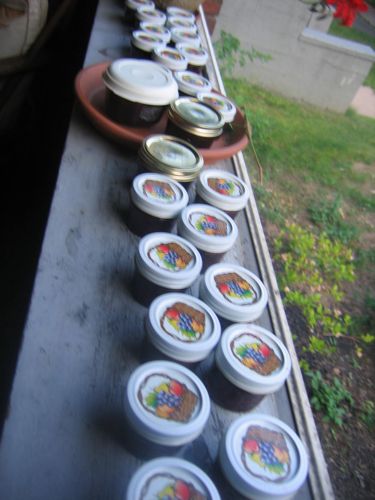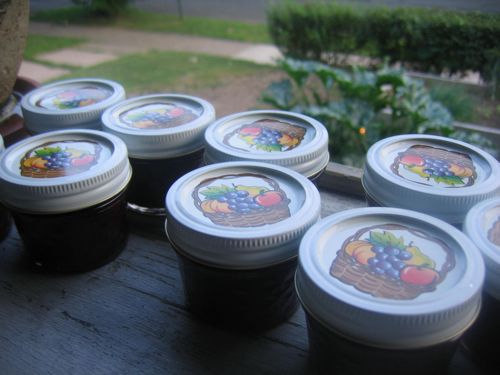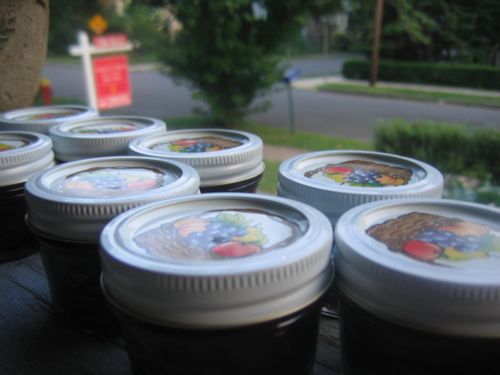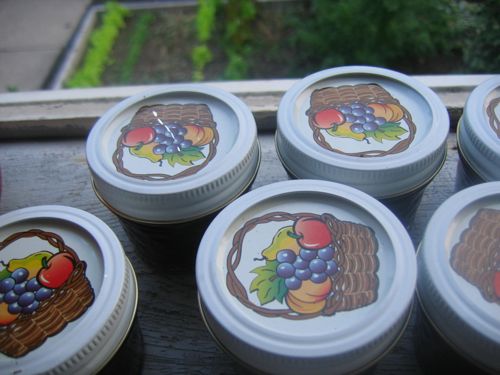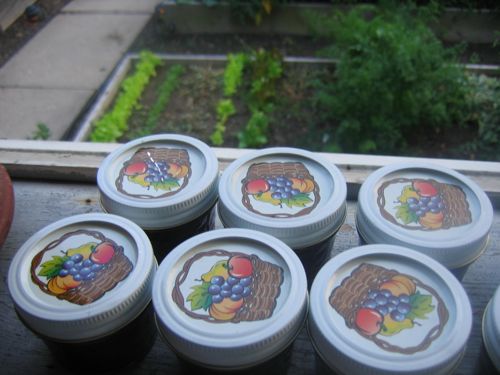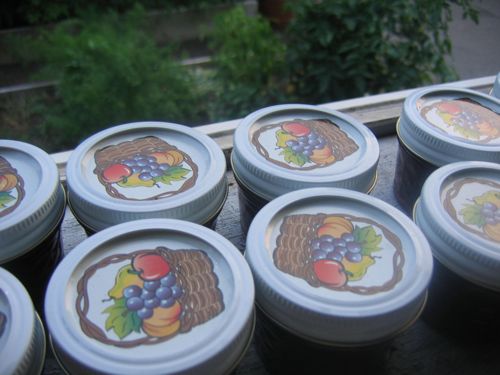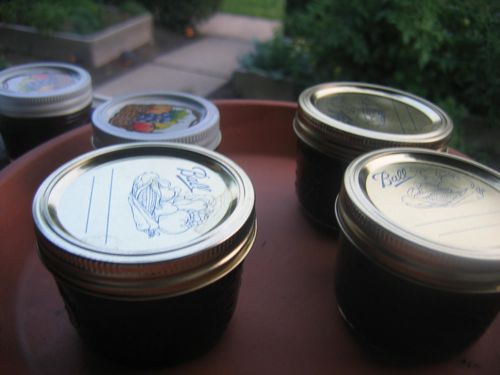 Comments
liz wrote:
Add Comments