Jump to navigation
Lunch at "Reality" Bites
Karen was to leave on a 7:30 flight out of JFK. That meant there was just enough time to run out to the mall and drop a bunch of cash, then have lunch with the neighbors before heading out to the airport. We decided to try Reality Bites in Nyack.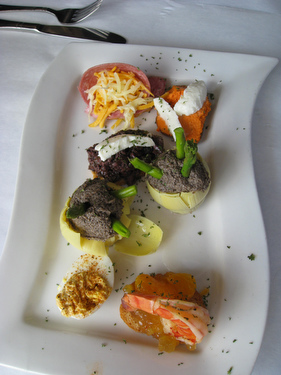 The "bites" were actually the best part of the meal. We tried, which you can see in the photo, prawn with jelly on toast, deviled egg, artichoke, olive tapenade, sundried tomato dip and a lame tomato with cheese. The sundried tomato won, hands down.

Lunch shots: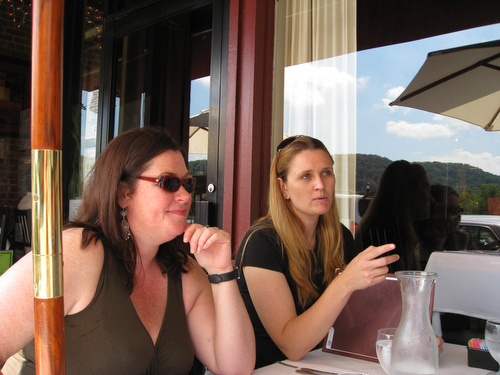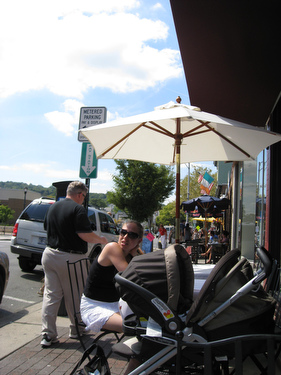 The menu had some apostrophe and quotation mark gaffes, so I couldn't resist snapping these to send along to The "Blog" of "Unnecessary" Quotation Marks.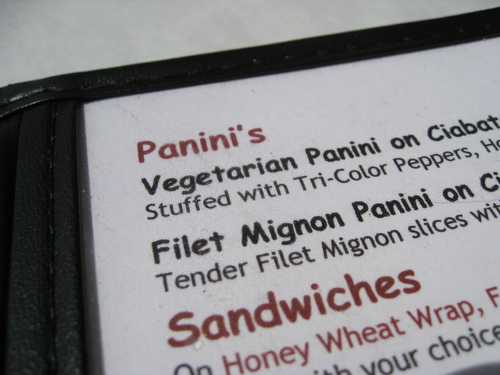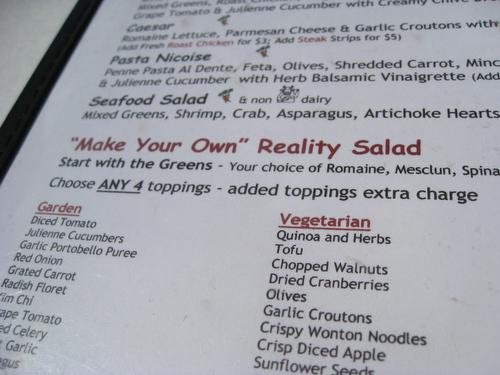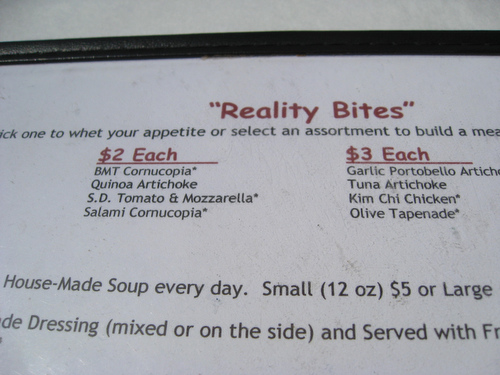 Lunch. Fair to midland.

Steak sandwich:




One salad: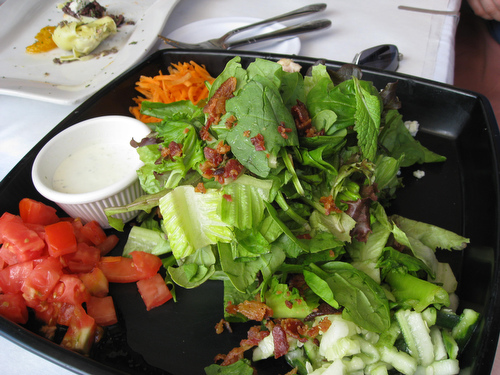 Second salad. The "pasta" salad: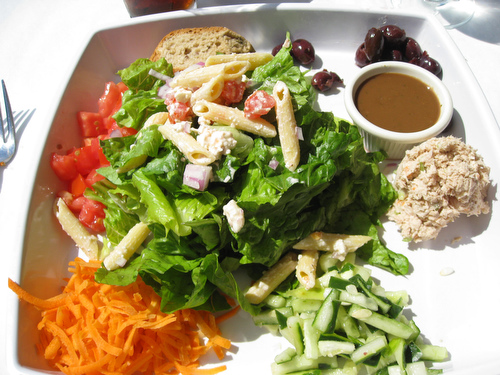 And the vegetarian salad. (An oxymoron, I know, but I couldn't find a blog to send that one to.)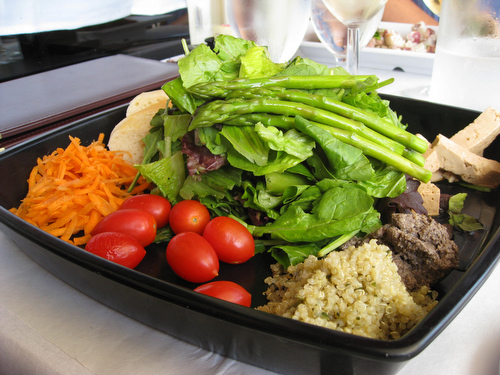 The lunch crowd.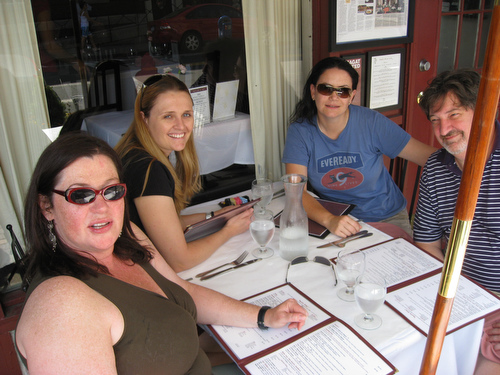 Bye Karen! We'll miss you!
Comments
Add Comments