Jump to navigation
Casellula Cheese & Wine Cafe
We found a new-ish gem thatís convenient for pre- or post-theater dining.
Casellula Cheese & Wine Cafe
is perfect for nibbling, dining, or spending some leisurely time at the bar, trying wines and cheeses.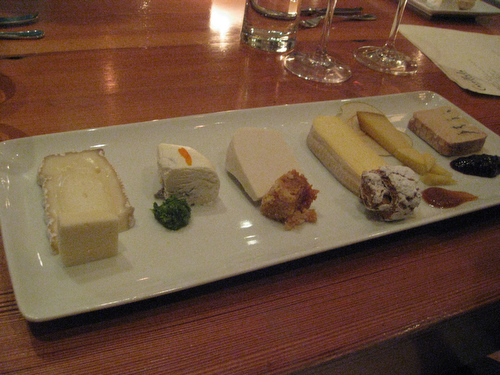 Itís a cute little spot on 52nd near Ninth. Only a few tables.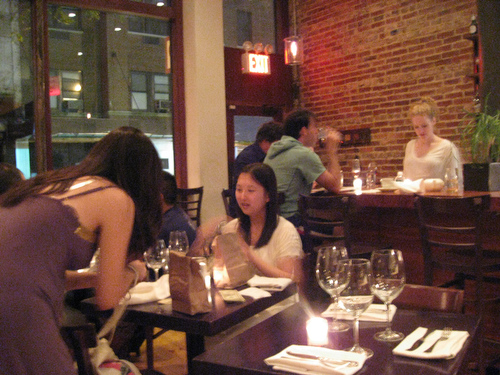 We tried the beer cheese.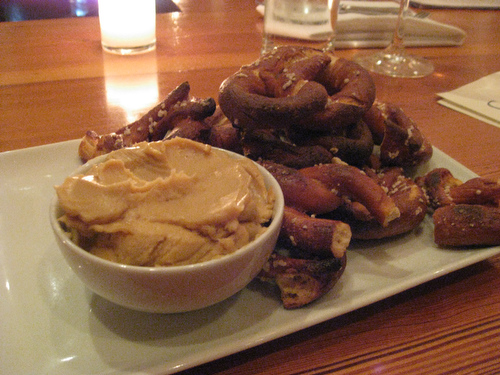 It was fab.

Olive-oil poached shrimp and avocado salad with sheepís milk ricotta salata: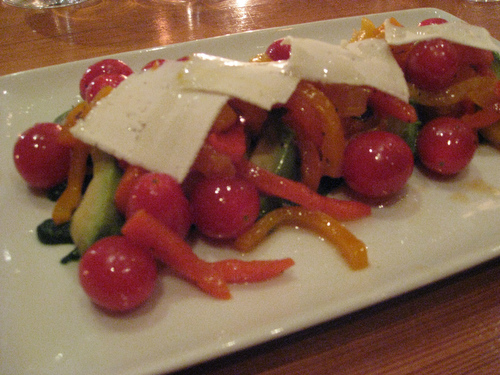 Super-fresh tomatoes and peppers. Great cheese. Good shrimp. Avocado was a little brown.

The best named sandwich in New York. Pigís Ass Sandwich.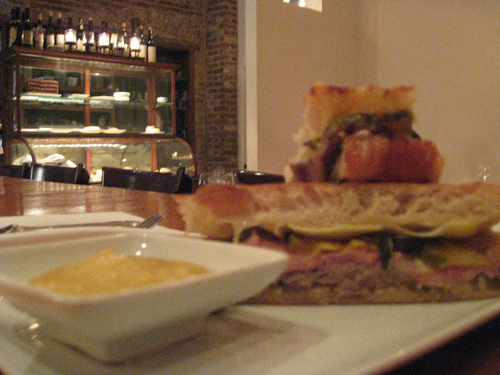 Comes with 5 Spoke Tumbleweed, Fol Epi, B&B Pickles, Chipotle Aioli.

With that you have a Porkslab beer.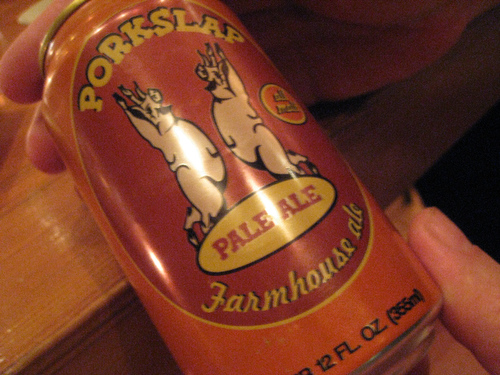 Jamie helped us choose cheese. This is also our friend Nancy.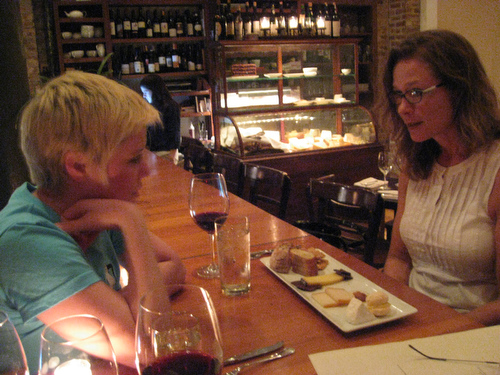 Our cheeses were incredible.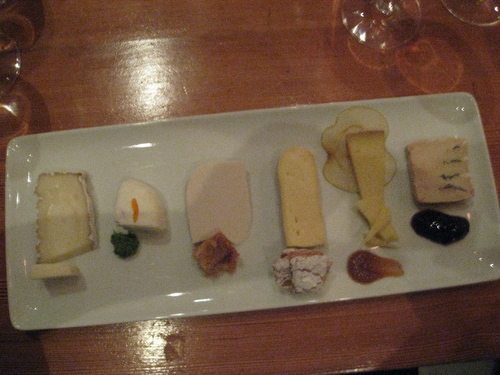 From left, Berginse Witte, a raw sheep from Hamont-Achel from Belgium.

Harley Farms Goat Dairy Monet from Pescadero, California.

Bariloto, a raw buffalo from Campagnia, Italy.

Antonís Lieb Rot, a raw cow from Bavaria.

Dachsteiner, a raw cow from Tyrol, Austria.

Blauweisser, a raw cow from Bavaria with a bloomy rind.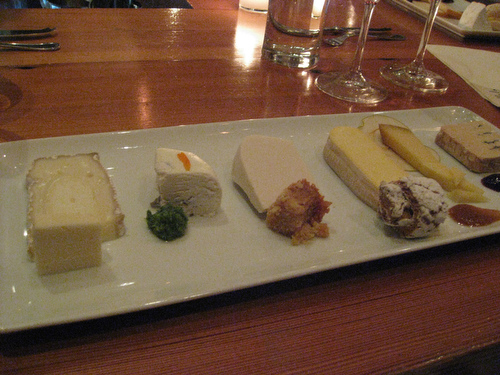 There were beautiful little pairings with them, too, like coconut fudge, parsely pesto, jam and caramel. Mmmm.

Mike was fun. He taught theater in Nyack.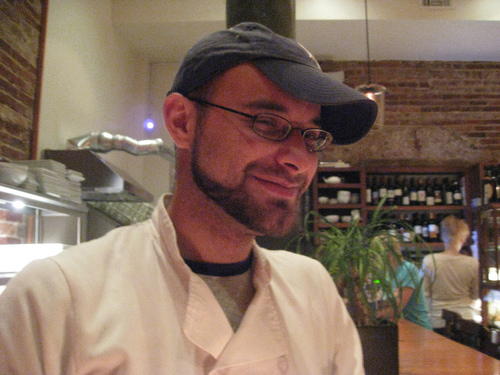 Tiny kitchen: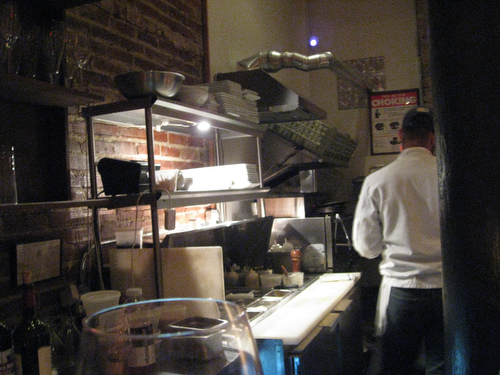 Adorable restaurant: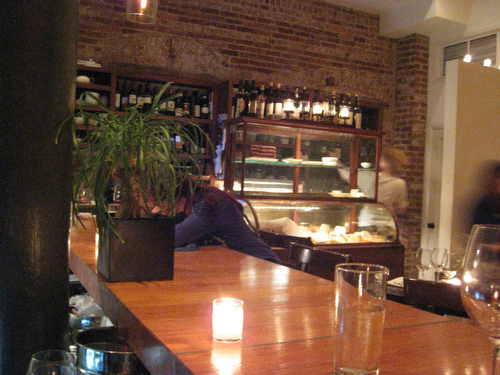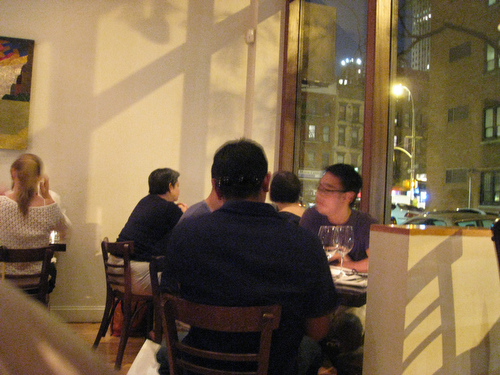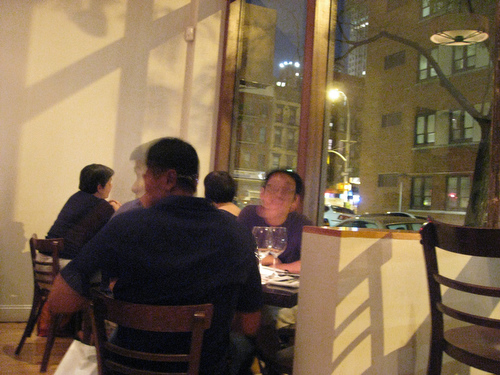 401 W. 52nd near 9th. 212-247-8137.

Comments
billc wrote:
Add Comments