Jump to navigation
Dinner at the Frisky Oyster
For dinner in Greenport, we decided to try
The Frisky Oyster,
mostly because we loved the name. We'd also heard they had pretty great food. Unfortunately, despite the name, the menu is often lacking oysters. We did, however, find a very delicious corn chowder.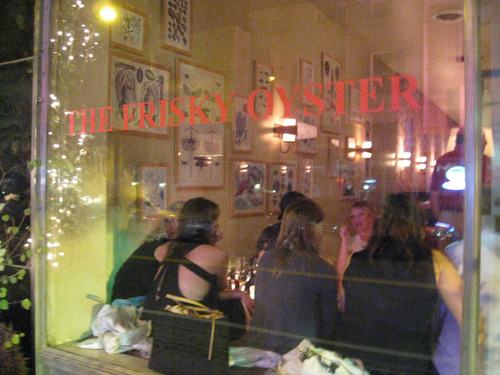 While Greg talked football outside —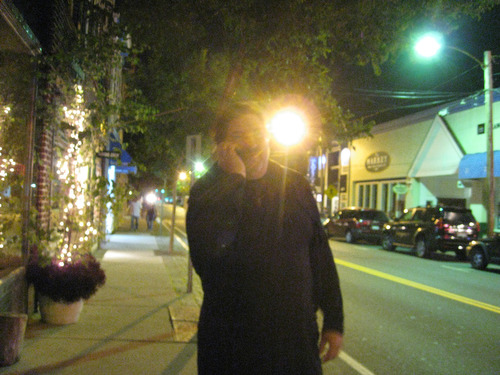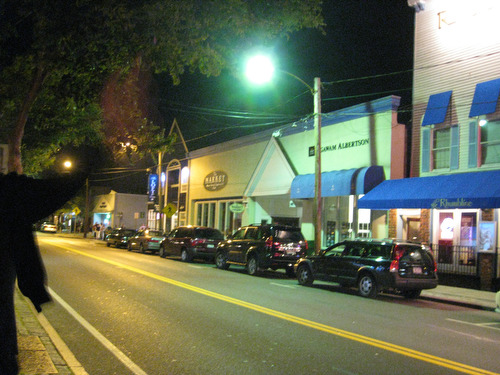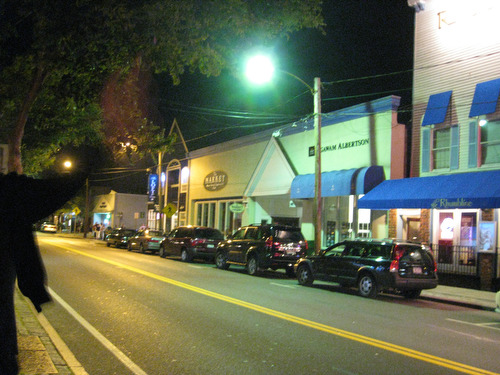 — I went inside and got myself a nice glass of rose.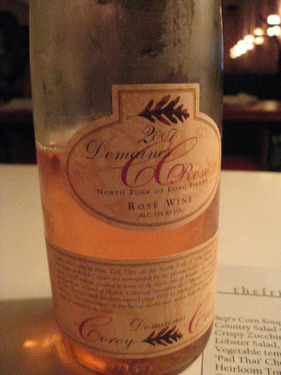 Dry, crisp, clean. It's from Corey Creek, , which is a part of Bedell Cellars. According to the Bedell web site (and the guy behind the counter in the tasting room), "Michael Lynne, former Co-Chairman and Co-CEO of New Line Cinema and Executive Producer of the Lord of the Rings trilogy, is raising the bar for quality among Long Island wine estates." I would agree. Delishy.

Greg has joined me.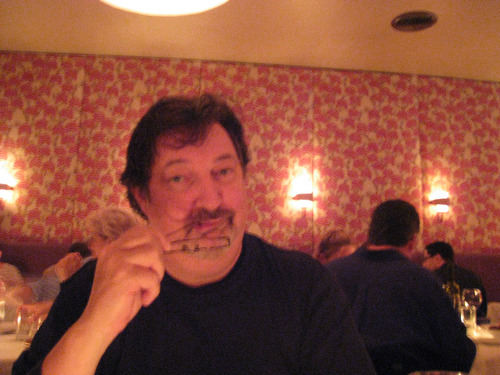 Hmm. What to get?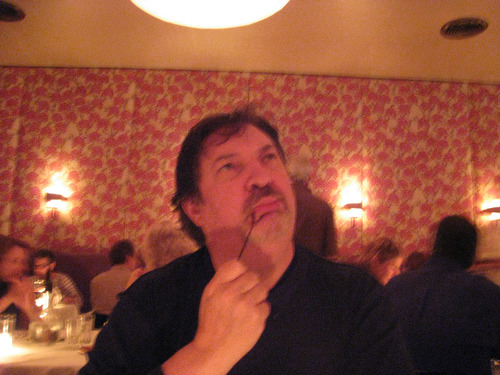 Busy restaurant. Saturday night.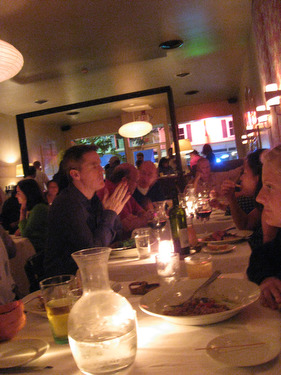 Bread and butter.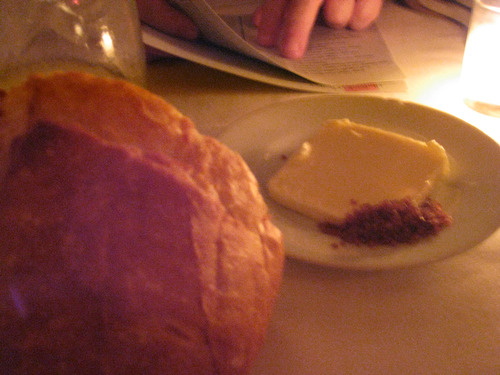 We shared several things. A "Tomato Fondue."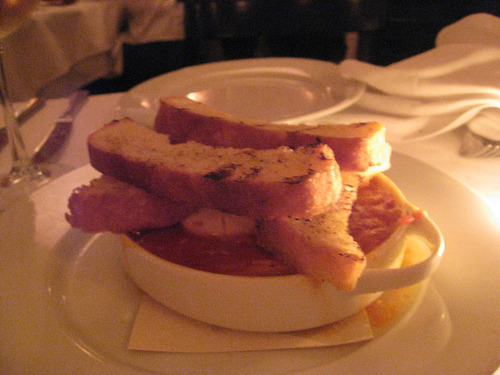 It was amazingly delicious and quite ingenious, too.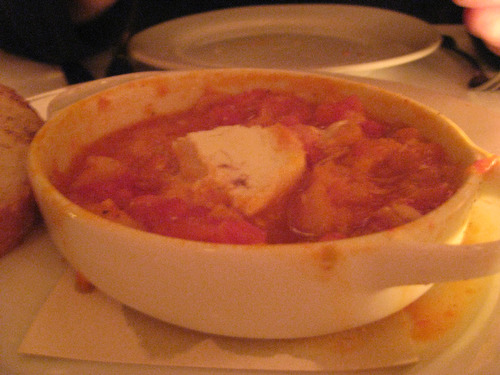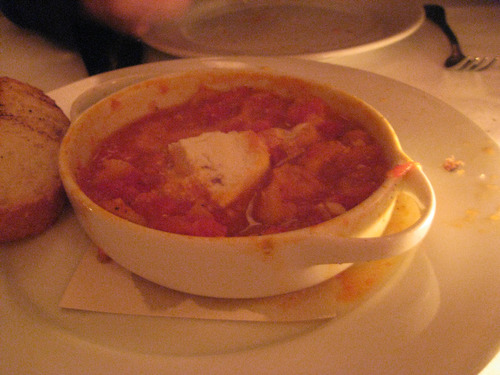 Next we tried a country salad with lardons.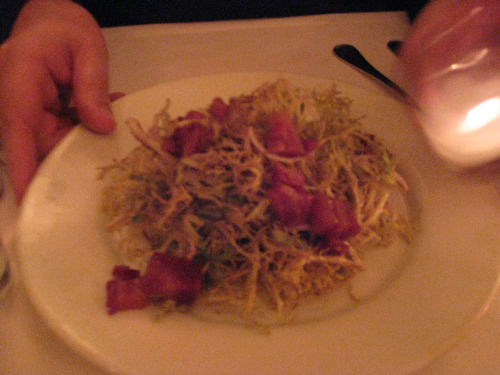 Good but not knock-you-down crying.

How could I not order squash blossoms?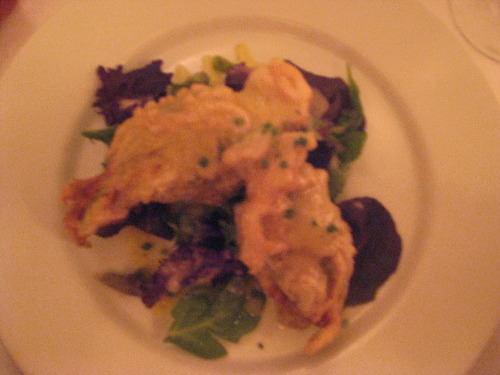 Unfortunately there were overwrought with too many flavors and textures. I couldn't tell what was what.

Scallops came with an olive risotto that I completely adored and Greg hated.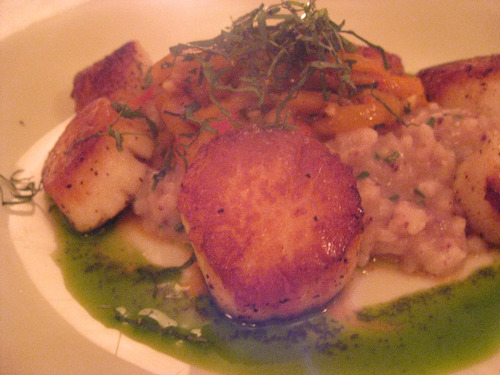 I guess olive risotto can do that to a couple.

Greg's corn chowder was truly amazing. Fries were a little soggy.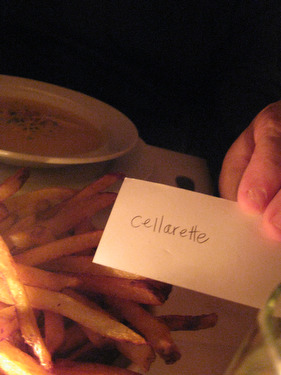 Cellarette is Eileen Duffy, who writes a blog, mostly about Long Island wines. She served us our bottle of Lieb pinot blanc and had an inherent sense that we might like wine a little.

Restaurant scene is winding down.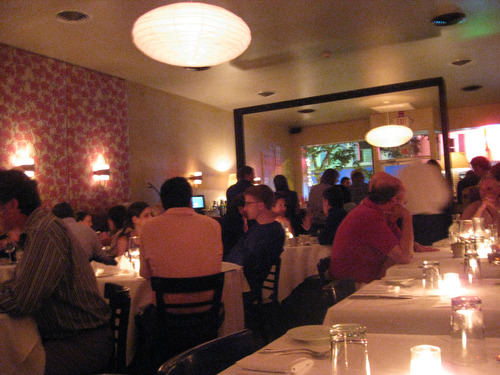 Greg is winding down.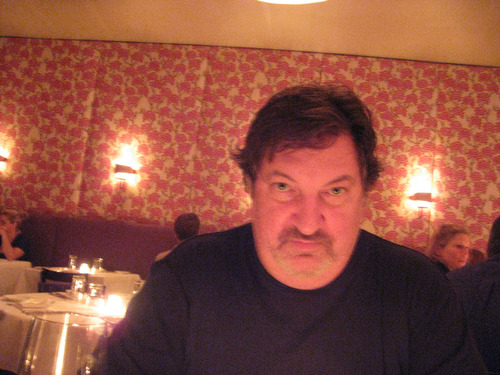 We walk home and notice this sign.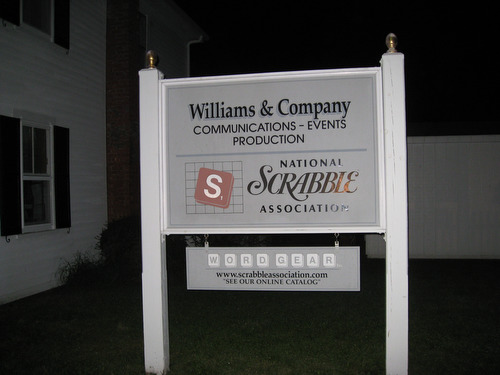 That one's for you lbabs.

And home again home again jiggity jog.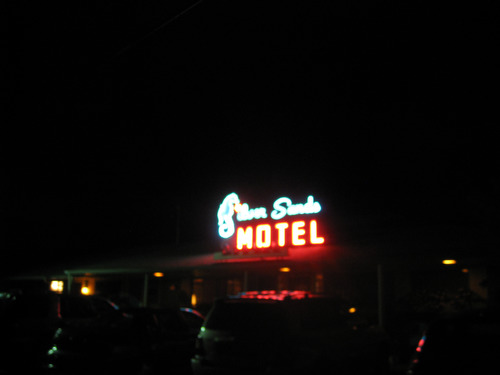 Comments
liz wrote:
Add Comments