Jump to navigation
Lunch at the North Fork Table
We couldn't visit the North Fork without trying
The North Fork Table,
a restaurant where Gerry Haden, formerly of Aureole and Amuse in Manhattan, and Claudia Fleming, the former pastry chef of Gramercy Tavern, are in the kitchen. And really, we couldn't decide which was the better food, the savory dishes or the sweet. Here's the paella.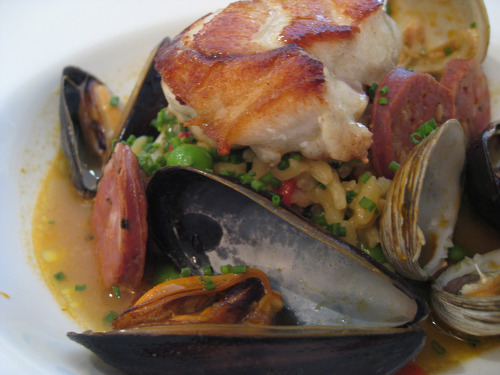 We left the hotel in the dreary rements of Hurrican Ike.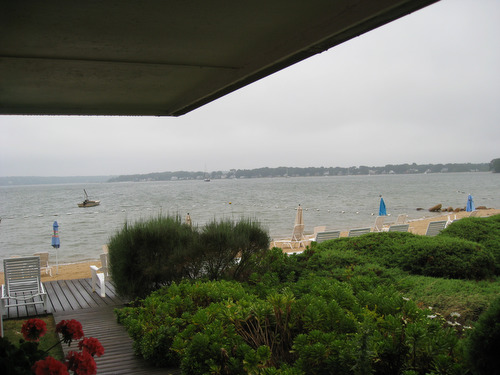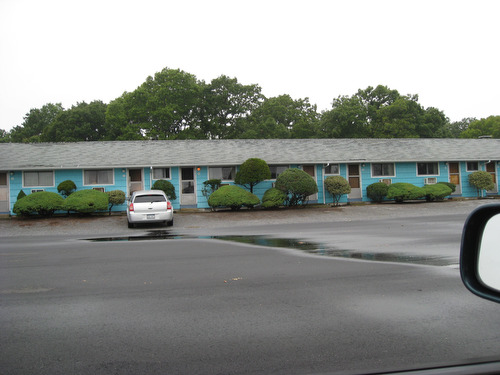 That was our room on the right corner.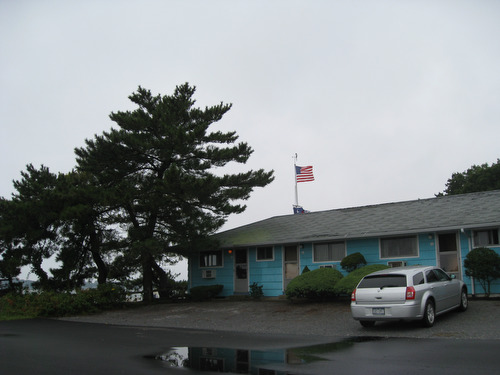 Pipes Cove oysters are right next to the hotel.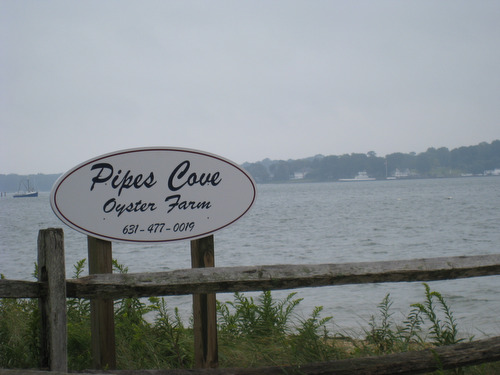 Greg thought a "Southold Can" was funny.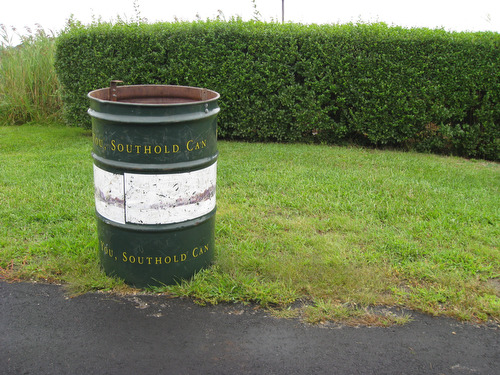 Pretty.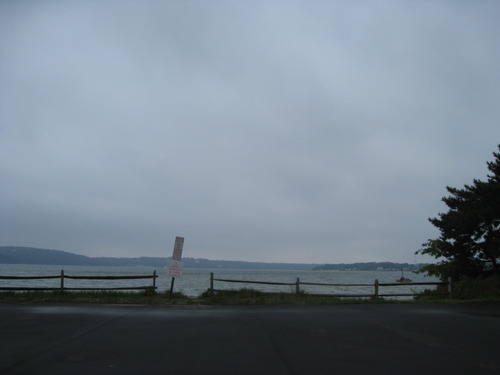 We arrive at the restaurant promptly at 11:55 a.m. for our noon reservation.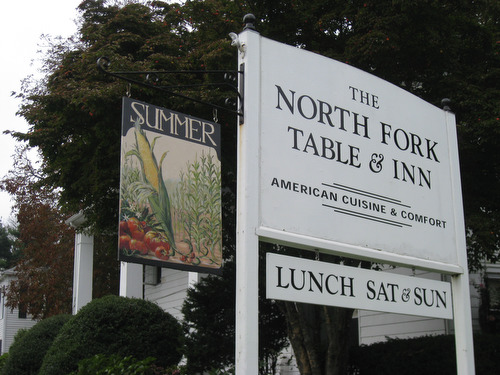 Pretty floors and ceiling.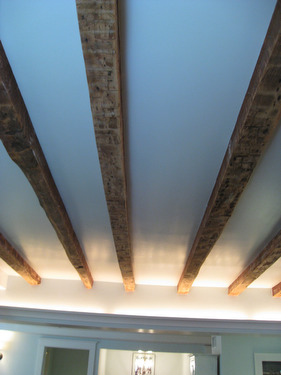 Pretty all around. Nice beach colors of light blue and sand.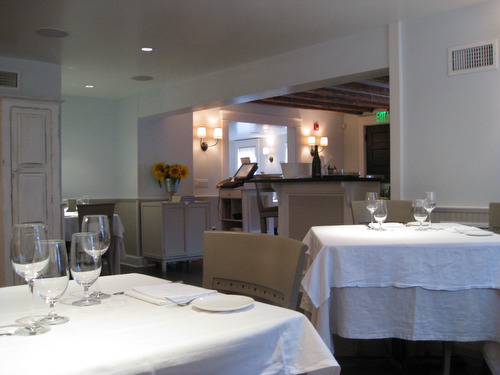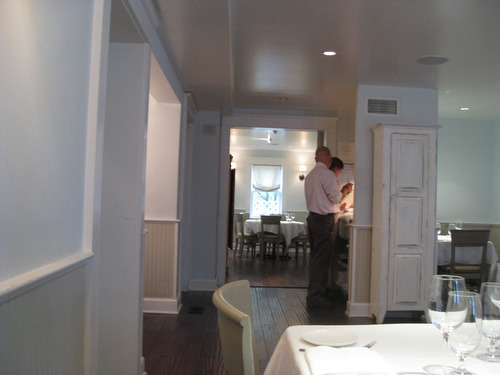 Even the menus are pretty.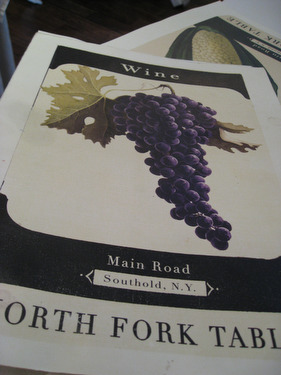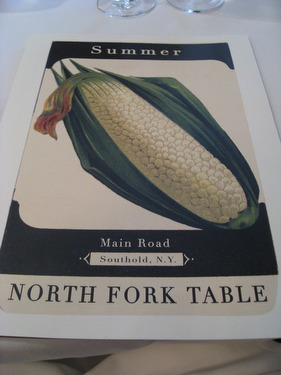 (The one with the grapes is the wine list.)

Greg is ready to order. Le dorkage: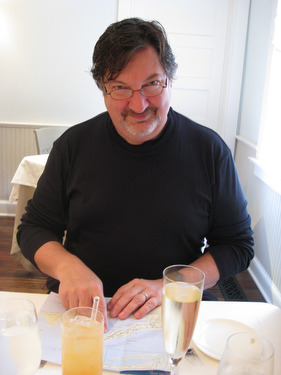 We get drinky drinks. A Lenz sparkler for me; a ginger ale with vanilla and something else for him: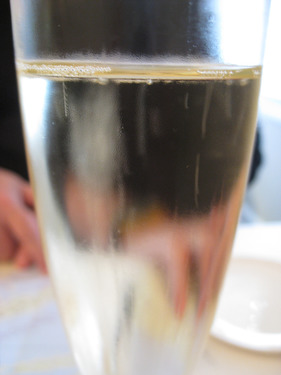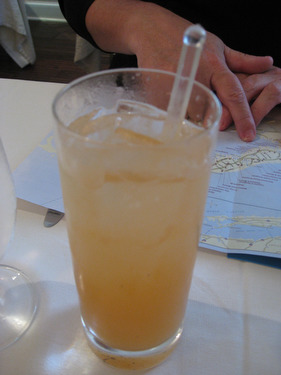 First course. "Pastrami" salmon with blini, radishes and creme fraiche.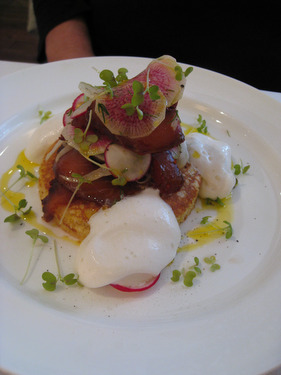 Absolutely incredible.

This "wedge" salad had heirlooms, radishes, Maytag blue, corn and other delishy items.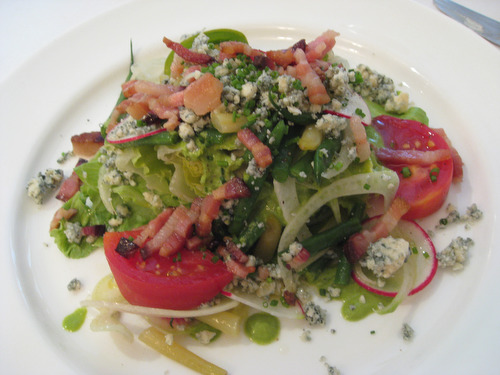 Greg's fish. I wish I could find the menu but at the moment I can't.




Seriously heavenly.

My "paella." Not really paella, but rice with several fish types: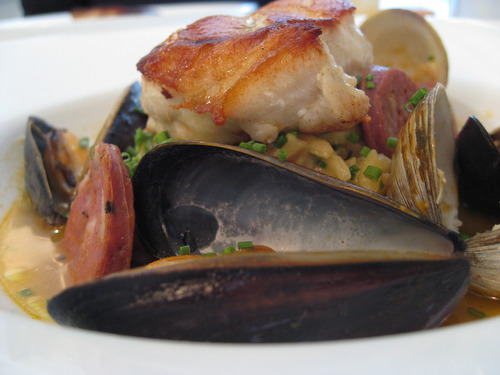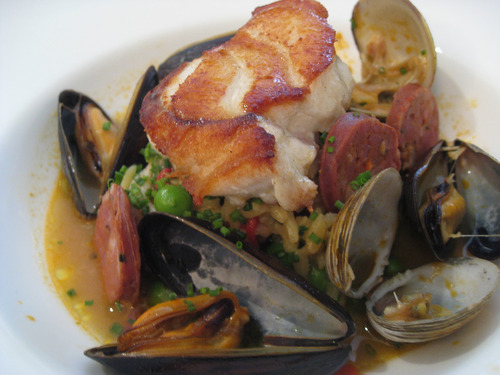 OK dessert time.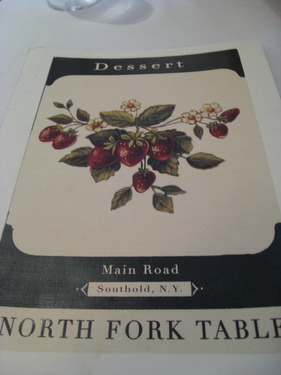 Greg checks scores.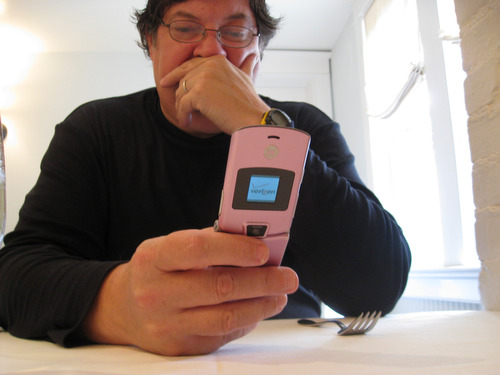 Pretty table.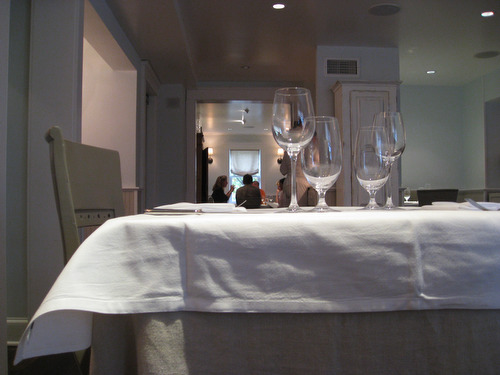 Greg decides to order the cider donuts and is looking forward to dunking them in his coffee. Here, he demonstrates: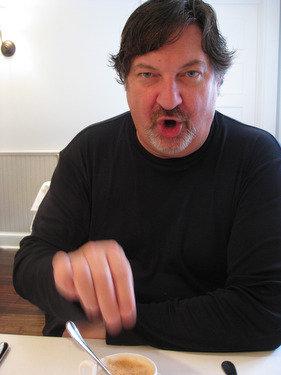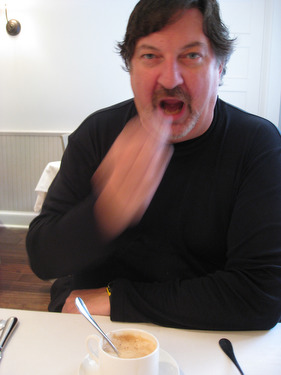 Said donuts:




My amazingly delicious fig napoleon with concord grape sorbet.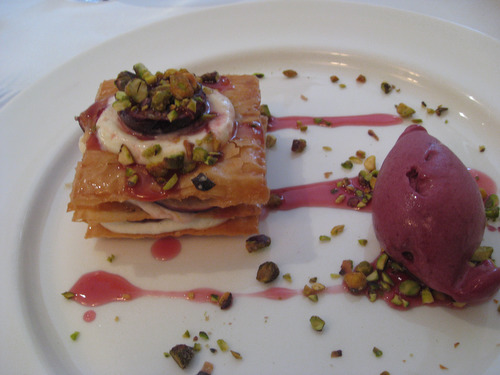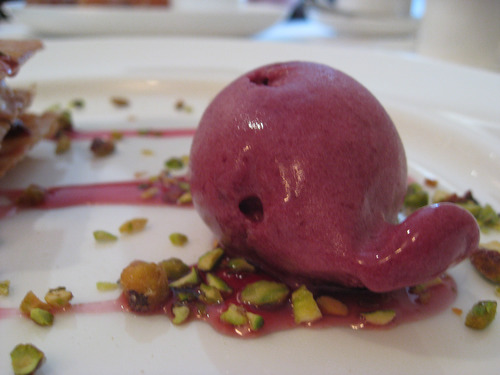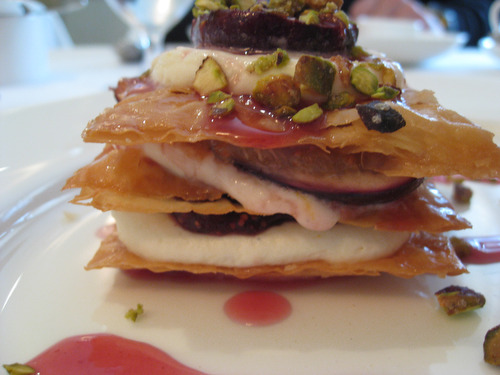 I was left speechless. It was the best dessert I've had in eons.

On our way out.




Greg is smiling with our leftovers, wondering how it is possible that we just spent $200 on lunch and had only one glass of wine.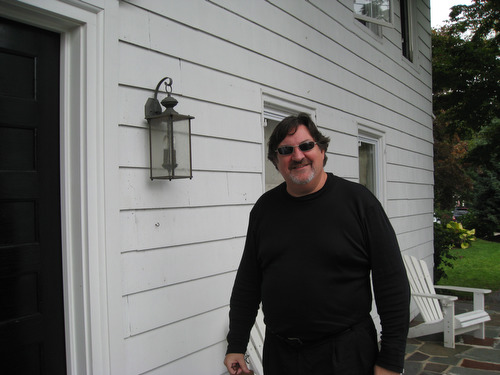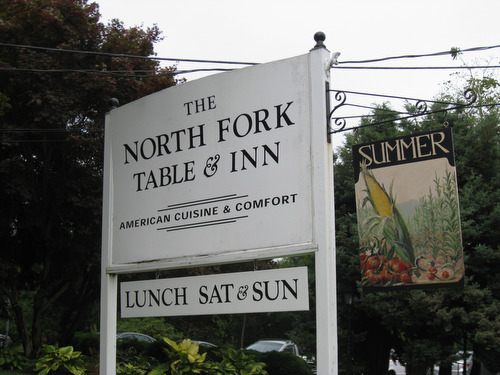 Comments
panzo29 wrote:
Add Comments