Jump to navigation
Lunch Tuesday: Clam Bar
Lunch Tuesday was at
Clam Bar.
When they tell you they just caught the tuna off Montauk three hours before, you should order it.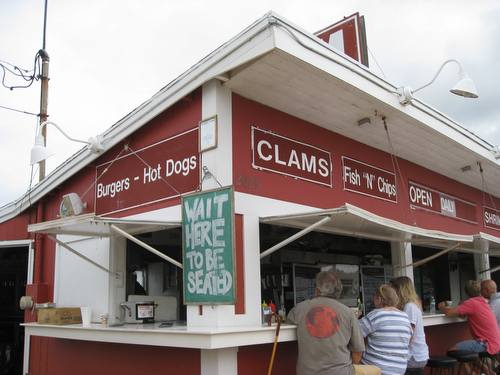 Itís a cute little roadside shack.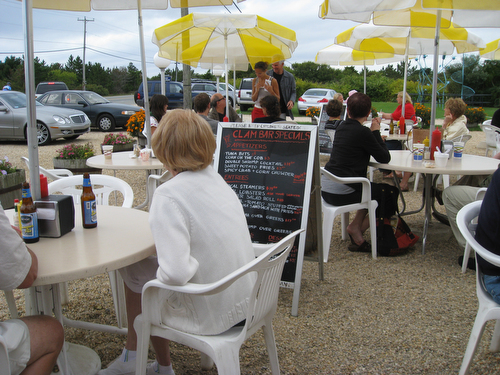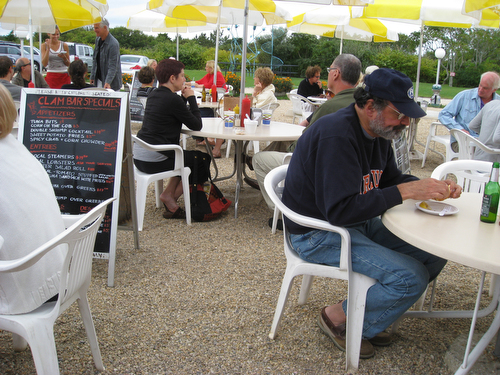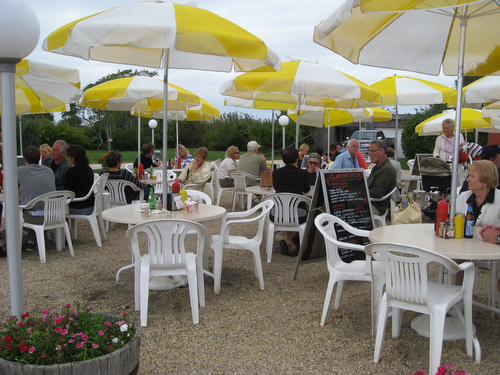 Tessa got a crab-corn chowder.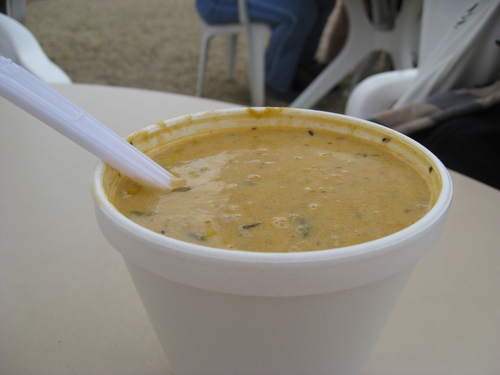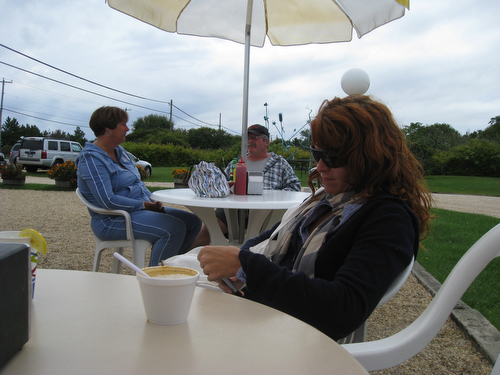 Boo, who refused to be photographed, got a shrimp salad.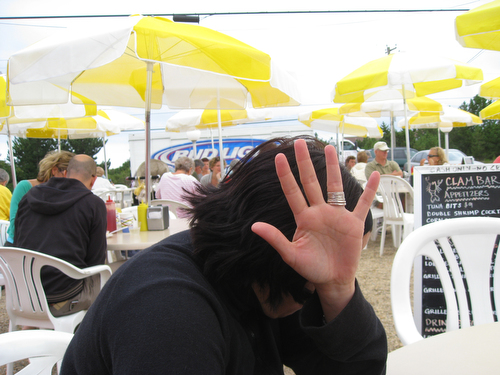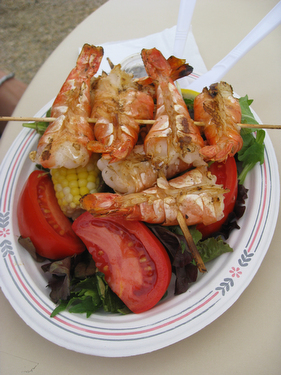 Look at those fresh tomatoes!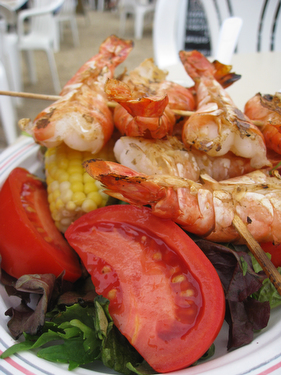 I got the tuna. It was among the most delicious sandwiches Iíve ever had.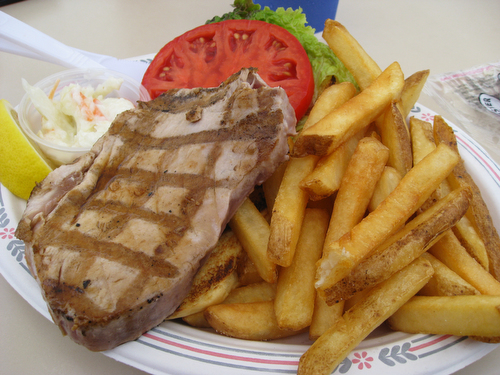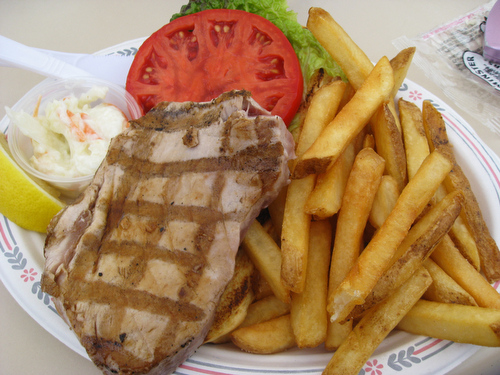 Long Island liviní donít come cheap.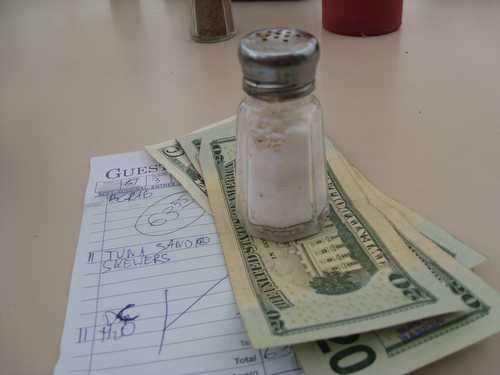 Comments
Add Comments