Jump to navigation
Lamb Ragu with Cinnamon and Spices
For the last trick for clean-out-the-freezer-weekend, I took Stone Barns lamb to make, from Everyday Food,
Rigatoni with Spiced Meat Sauce.
Grandmom joined us for Sundee Suppa at the Farm.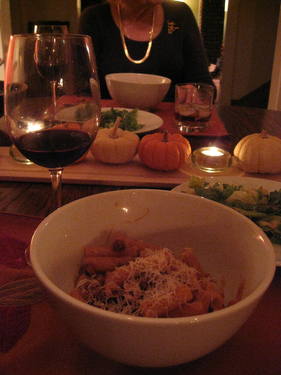 The lamb was in chunks, so for the sauce I had to grind it. Good thing we have a grinder!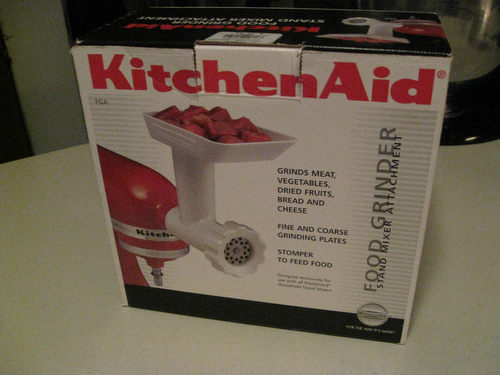 Attach to mixer: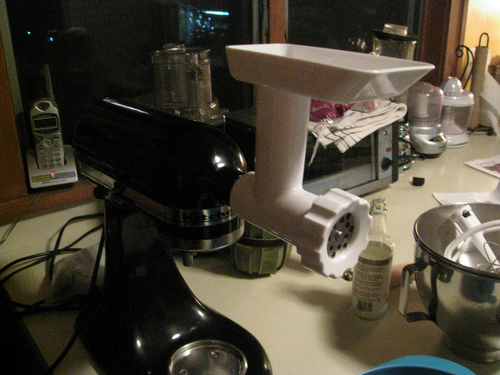 Push food through: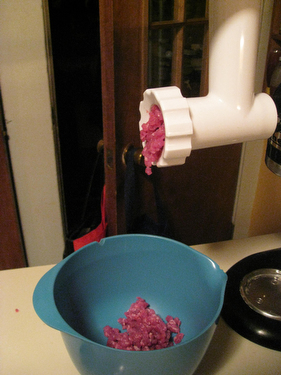 Et voila: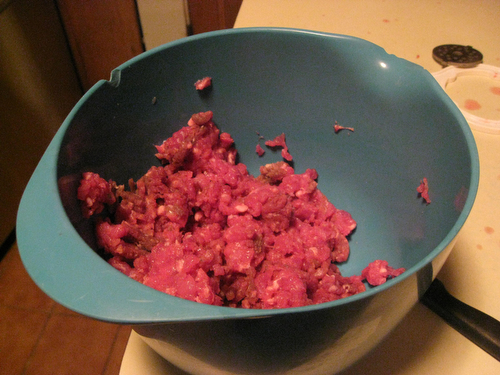 The recipe also calls for onion ó†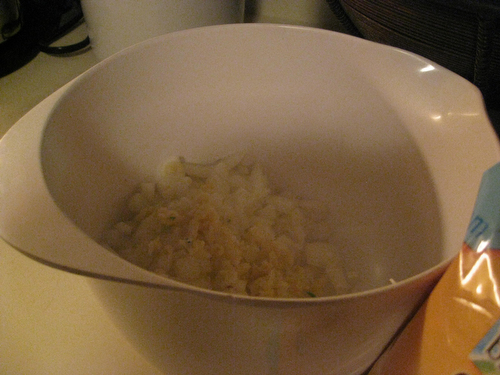 and cinnamon, cayenne, tomato paste and vinegar: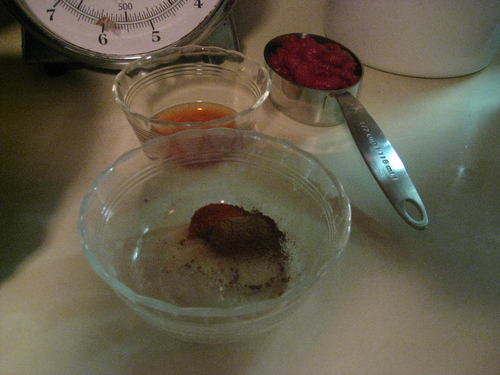 Itís super-quick to make: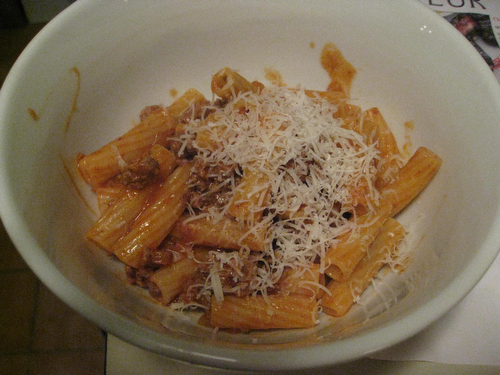 Hi grandmom!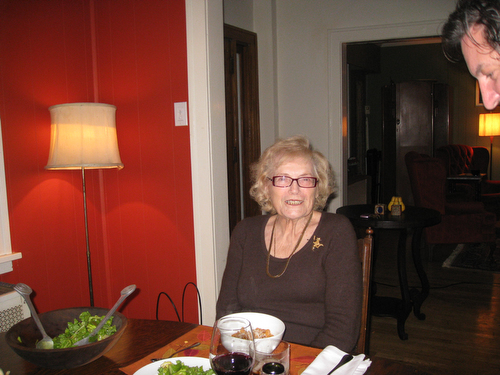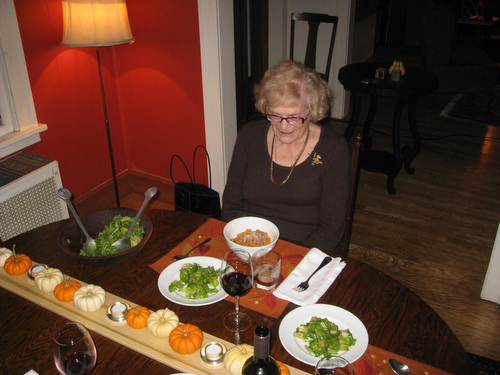 Sundee Suppa: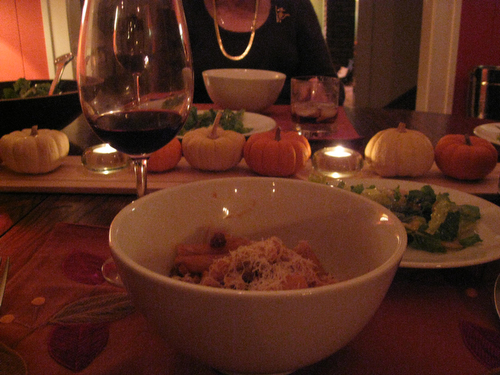 Rigatoni with Spiced Meat Sauce

Warning: I tried three recipes from Everyday Food this weekend, and every single one of them needed doctoring. The pumpkin pie was flat; the enchiladas needed (a lot) more acid; and this pasta recipe needed more salt. These are good recipes to base your flavors on, but be sure to taste as you go.

Serves 4

* Coarse salt and ground pepper
* 12 ounces rigatoni or other short pasta
* 1 pound ground lamb or beef chuck
* 1 medium onion, finely chopped
* 2 garlic cloves, minced
* 1/2 cup tomato paste
* 1/2 teaspoon ground cinnamon
* 1/8 teaspoon cayenne pepper
* 1 tablespoon red-wine vinegar

Directions

1. In a large pot of boiling salted water, cook pasta until al dente; drain, and return to pot. Set aside.
2. While pasta is cooking, cook lamb in a large saucepan over medium-high, breaking up with a wooden spoon, until no longer pink, 3 to 5 minutes. Add onion and garlic; season with salt and pepper. Cook, stirring occasionally, until onion is tender, 4 to 6 minutes.
3. Stir in tomato paste, cinnamon, and cayenne, and cook until fragrant, about 2 minutes. Add 1 1/2 cups water; bring to a boil. Reduce to a simmer, and cook until slightly thickened, 8 to 10 minutes. Stir in vinegar, and season again with salt and pepper. Add sauce to pot with pasta, and toss to combine.


Comments
Add Comments