Jump to navigation
Date Night at Restaurant X
Greg and I had a lovely date night at
Restaurant X
on Friday. One of my favorite new tastes, the bacon-and-eggs riff that came on this spoon on the left: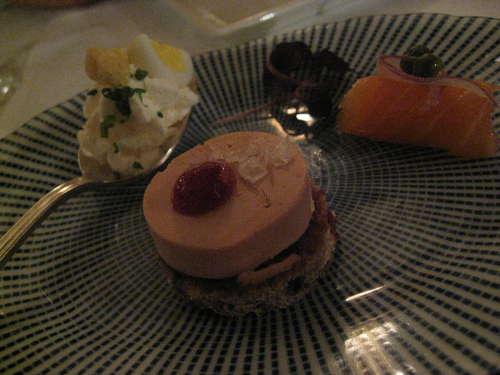 It was creamy and smoky and eggy and a lot of fun to eat. So was the foie gras terrine and the salmon with lemon cream.

We also went for oysters. In the mood, I guess: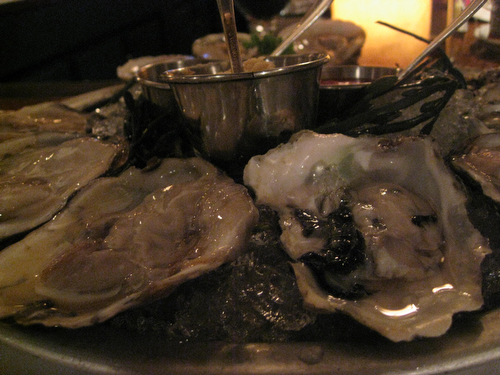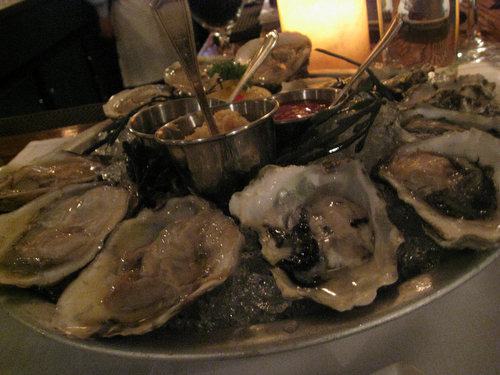 And we had a rich risotto with crab and scallion and amazing truffles: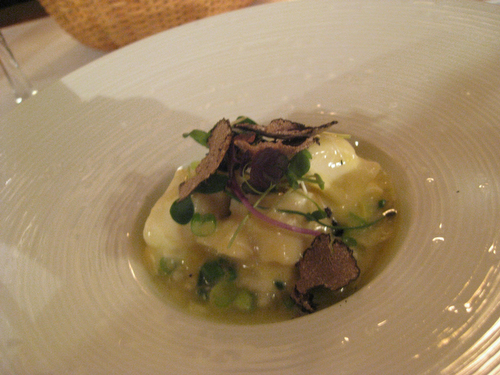 I got the cod, also with risotto, and mushrooms: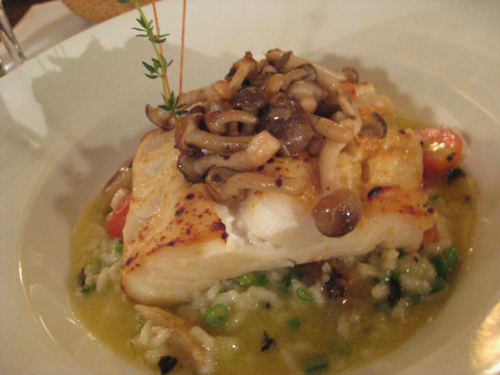 Greg got the Berkshire hog chops with ginger sweet potatoes: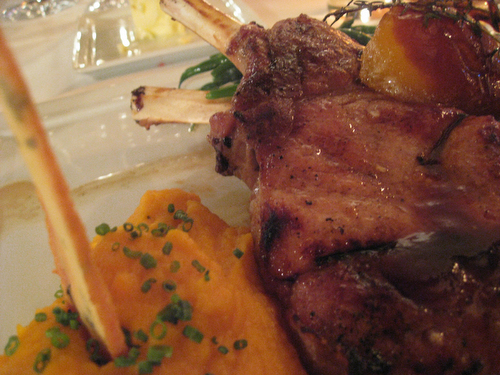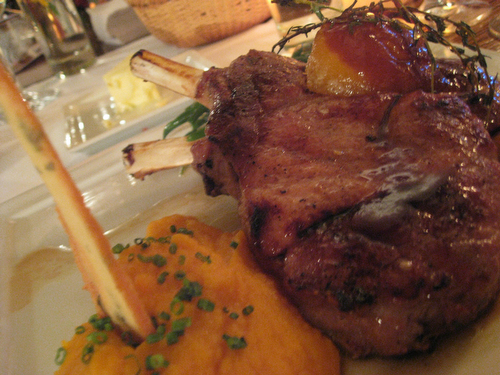 Both delishy. Billy found us some nice wine to match.

For me: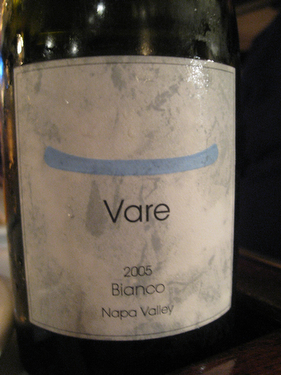 For Greg: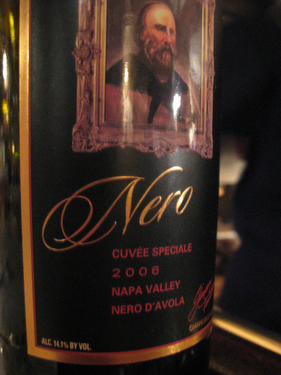 Greg said his match was like husband and wife.

For dessert, coconut cake: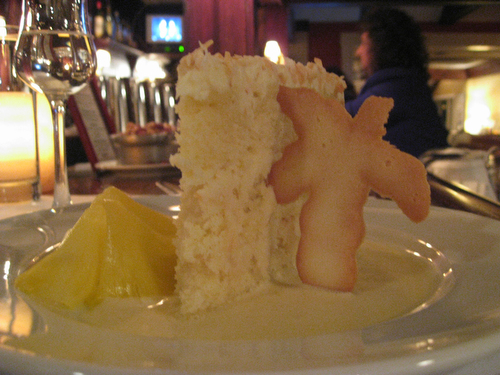 And "coffee and doughnuts:"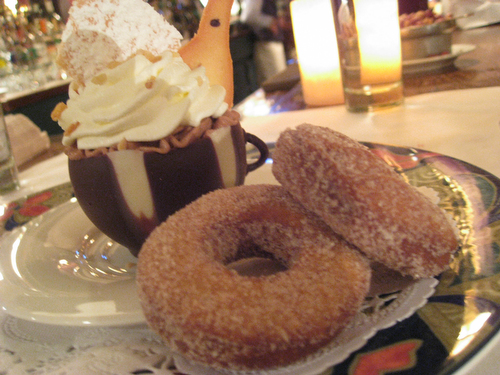 And some petit fours —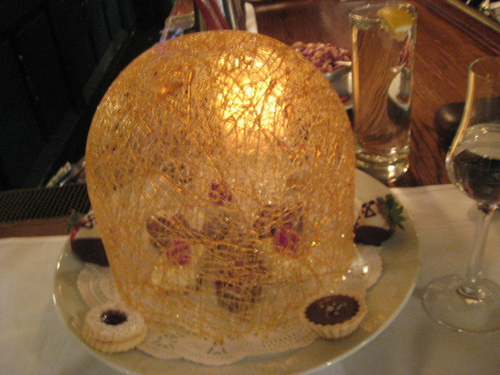 — to enjoy by the fire: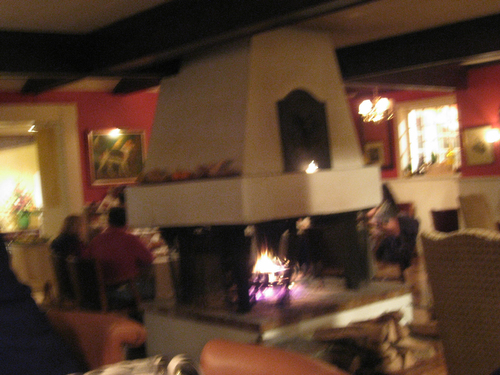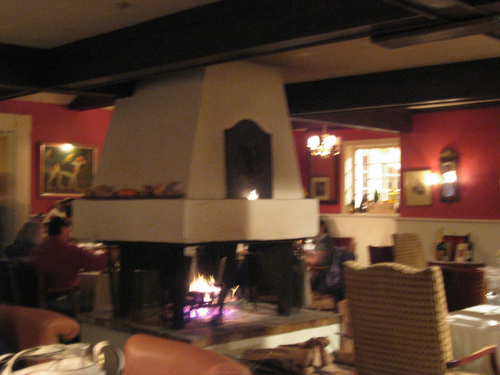 A delicoius, and cozy, evening.


Comments
Add Comments