Jump to navigation
BDoF: Del Posto and El Quinto Pino
Our BDoF continued Saturday with drinks at
Del Posto
and the first stop on our
tapeo
— or tapas run:
El Quinto Pino.
We had the most amazing new taste there — an uni sandwich on a ficelle spread with butter and Korean mustard.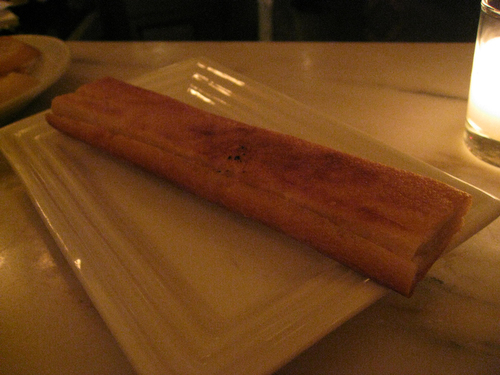 More on that in a moment.

First, we were pleased to finally meet in person our correspondent from Beijing, J, who was in town with her boyfriend Max for Thanksgiving.

Hi Janine and Max!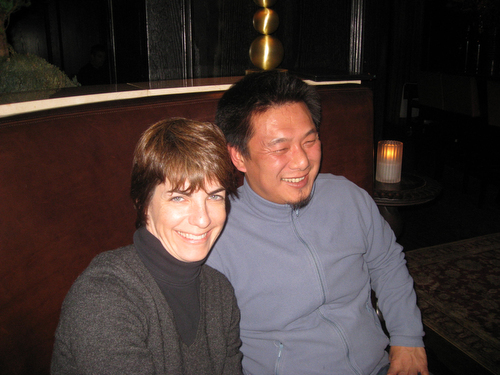 Since you've already seen the interior of Del Posto, and it was still just as dark inside, I concentrated on our little table in the lounge.

Cocktails.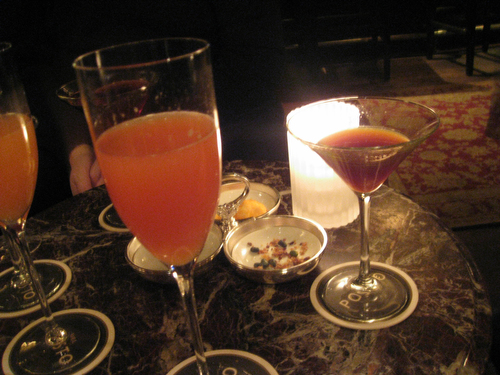 J and I each had bellini. Greg had a sidecar and Boo had a bourbon drink. Max had something called the mistletoe. How festive!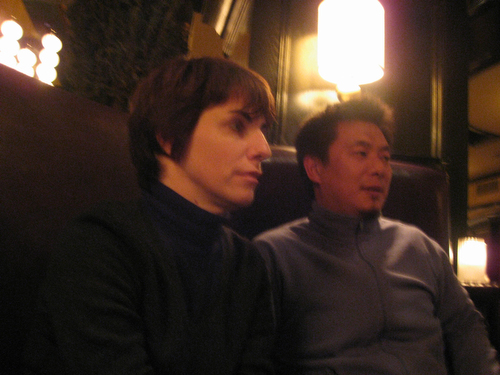 Greg and Boo: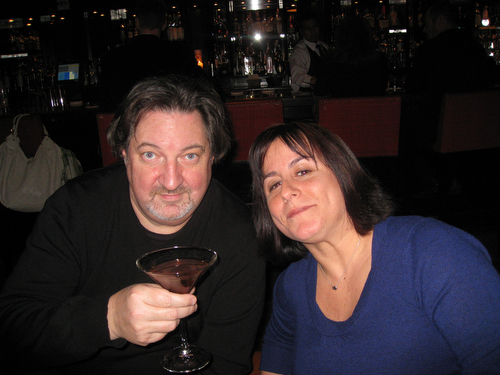 More lounge photos.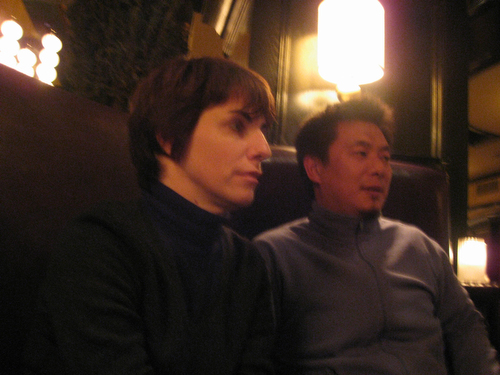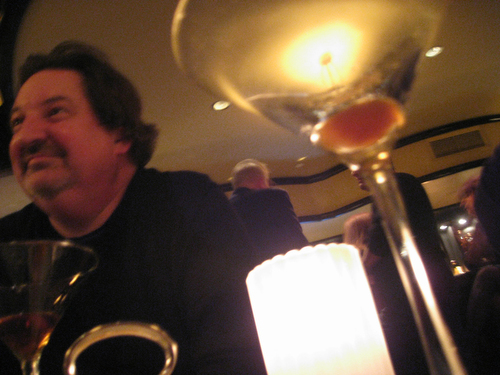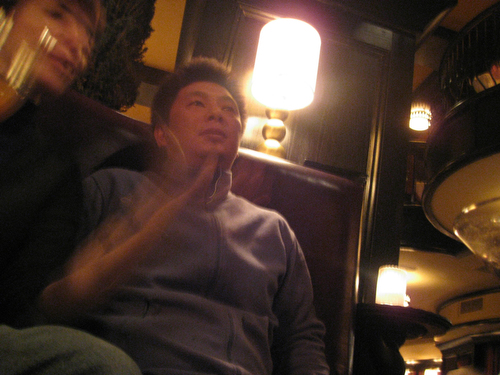 So after that, we headed to Tia Pol, which Small Bites fans might remember from July. (Link to video, too.) Unfortunately, the wait was an hour and a half, so we decided to bag it and head for El Quinto Pino.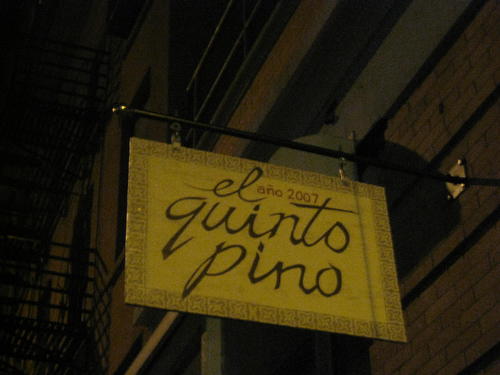 Amazingly, there were five seats at the tiny bar.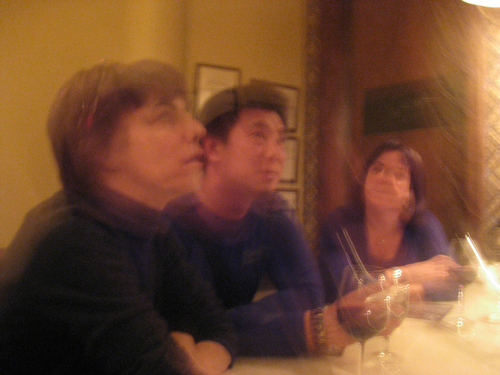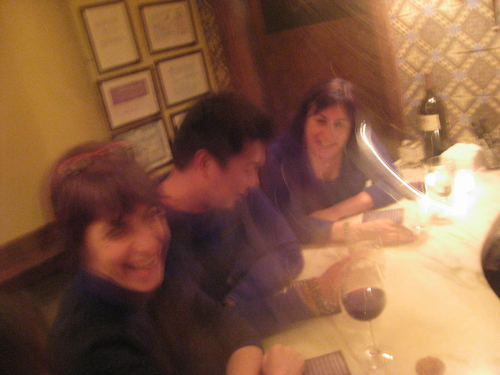 This place is so small —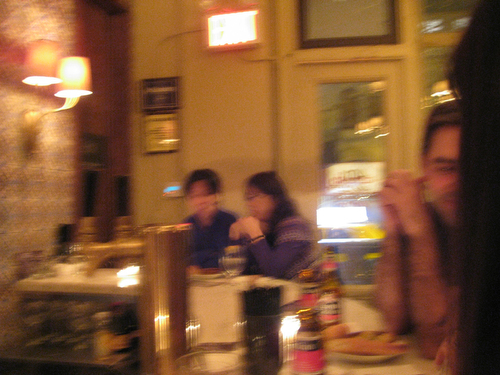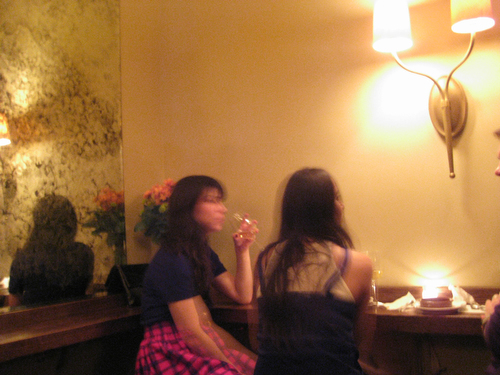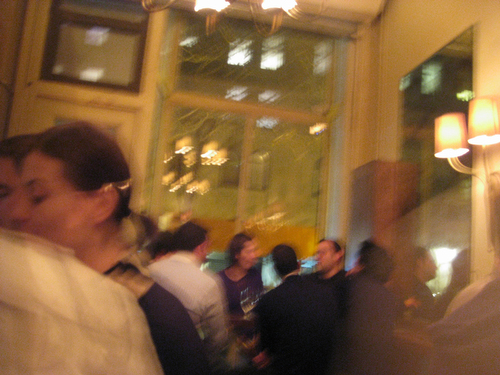 — we're so happy to have snagged our seats. So we order wine and Greg orders a beer.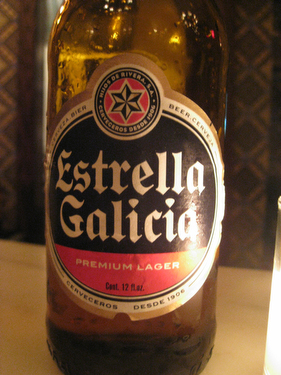 We start with two kinds of anchovies.

Basque (tomato-y and a little sweet along with salty):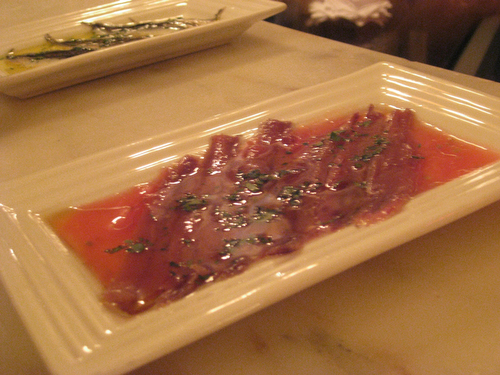 And white (briny and vinegary):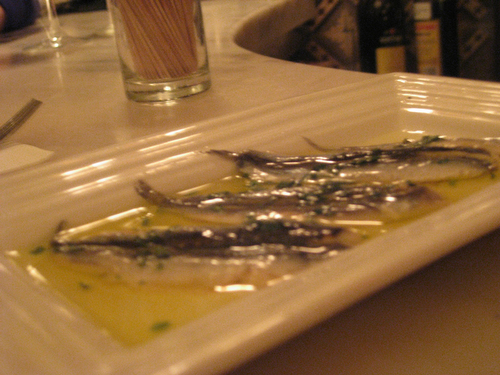 We picked up the anchovies and placed them gingerly on top of a slice of baguette. Biting into fish and bread together gave a whole new texture and flavor to the dish.

One of the specials — pototo hash with chorizo and quail egg. C'mon now!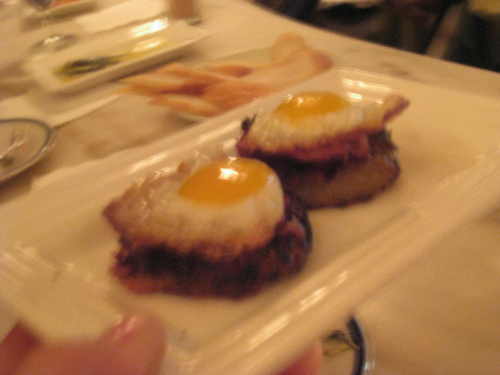 Cracklins. Oh yeah: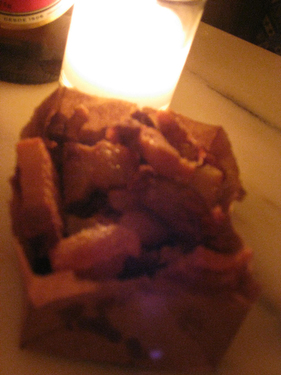 Braised pork belly cured for days and then deep fried. Who are you kidding?

Head cheese: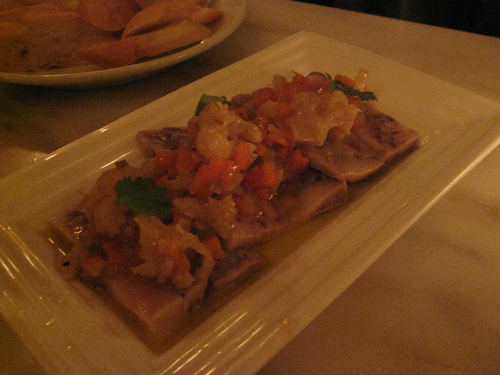 The uni sandwich.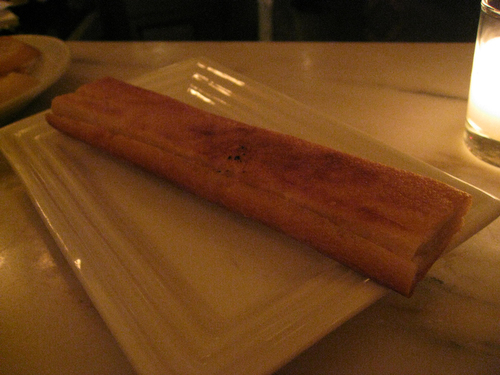 It was briny, spicy, creamy and crunchy all at once. It was truly a new taste. I'm craving one now.

Sorry for the bad light, but I had to capture Boo's expression as she tried to make heads or tails of the experience: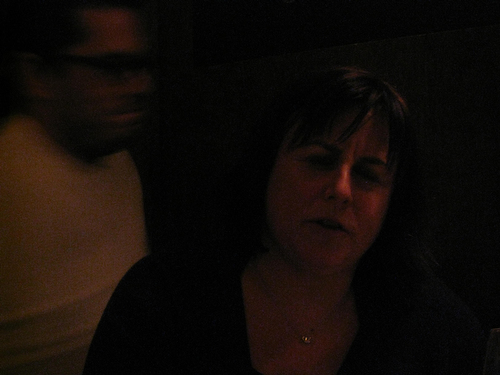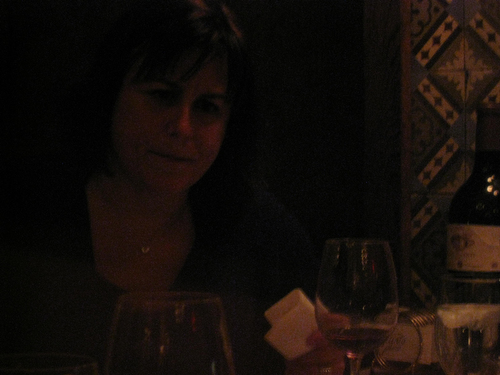 We ended the flight with a braised meat sandwich.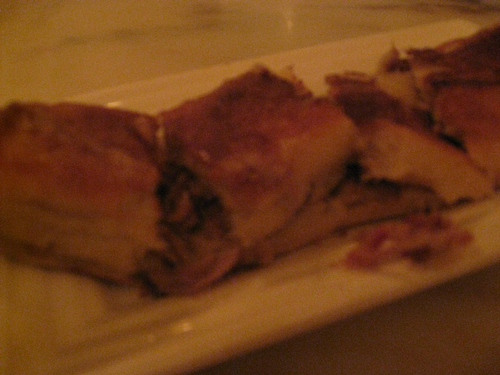 And headed to our next destination, right around the corner.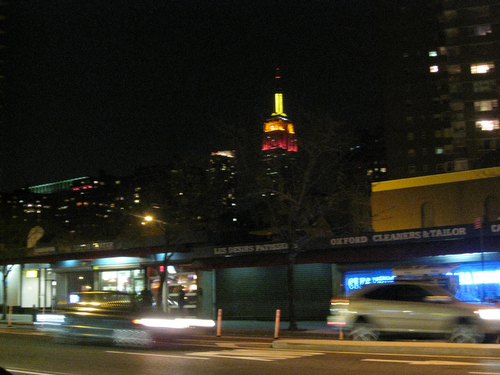 Comments
Add Comments