Jump to navigation
Zankou Gets a Run For Its Money
You may recall that Zankou is the greatest place to ever appear on the face of
Planet Earth
. But I finally found a shawerma joint that comes close.
Ladies and gentlemen, this is Boustan.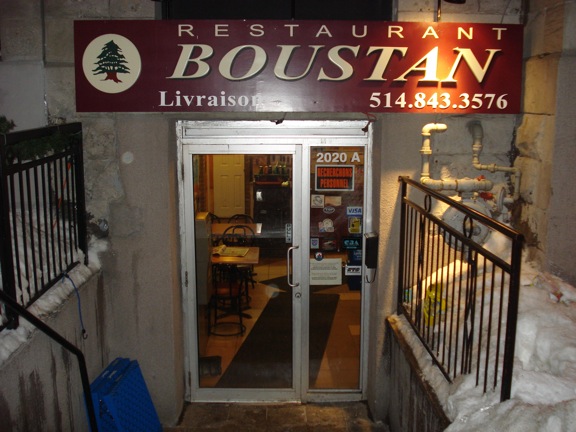 I arrived in Montreal on Christmas night. I took a taxi to my hotel, checked in and asked about places to eat. I was told that "Restaurant Boustan" was the only place open. The very nice hotel clerk, Derek, assured me it was "great," then added two words that made me weak in the knees.

"Lebanese shawerma," he said.

"Really?" I said, cocking an eyebrow.

"Yeah. It's the best shawerma I've ever had," the innocent said.

"I see."

Derek told me they delivered, but it was a few blocks away and I just had to see this place for myself. So I braved the cold, icy Montreal streets. I was the only one on them.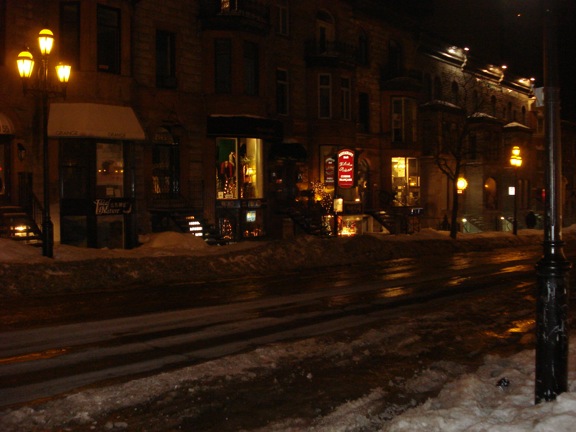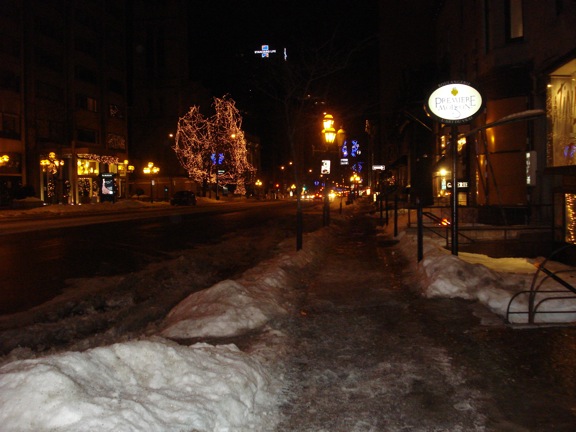 Kind of eerie. But then I arrived, very hungry, at the promised land.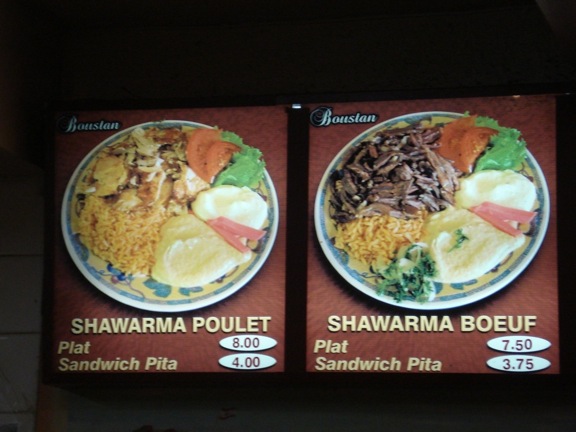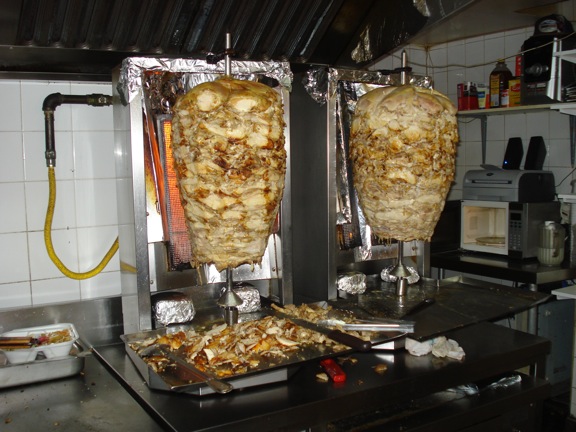 Interesting. I gamely approached the counter and told the owner, Imad, that I knew great shwarema, that I loved great shawerma, and that I was told he had great shawerma.

Imad clapped his hands and invited me behind the counter as he fixed me a plate.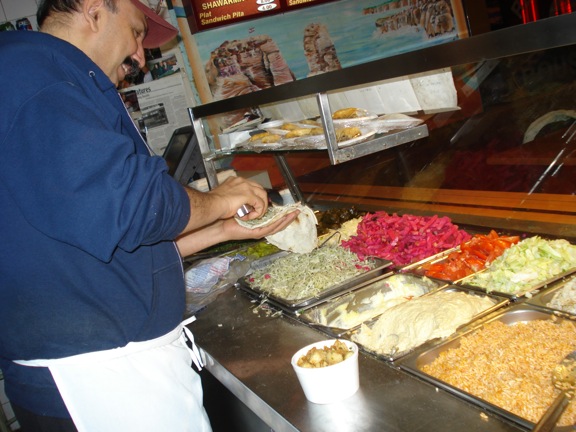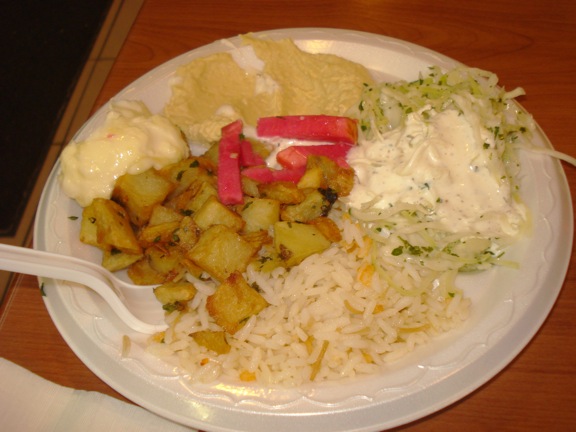 He also made me a sandwich. He refused to accept any money until I had eaten and told him what I thought.

It was really good. Really good.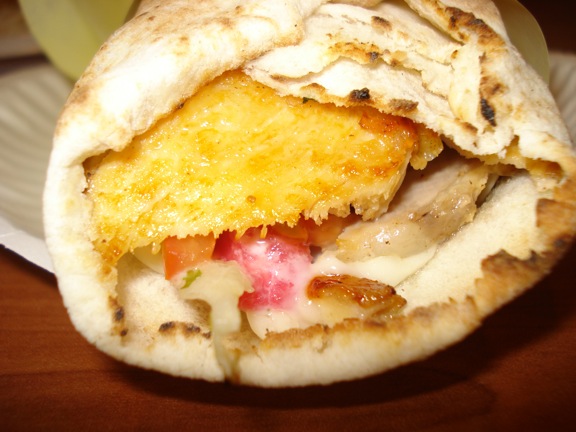 He even does the garlic. It's not as good as Zankou, but it's pretty damn scrumptious in its own right.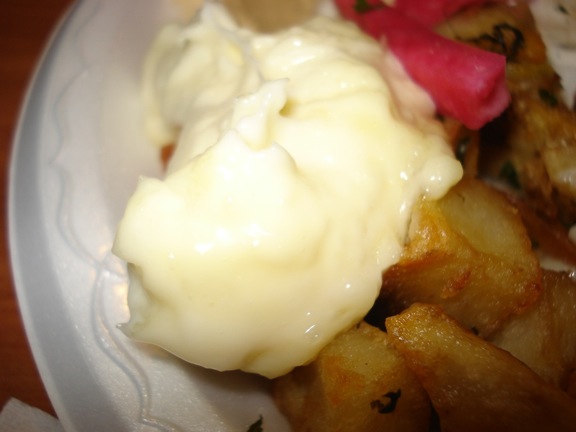 I could do without a lot of the extras (rice, potatoes, etc.), but Imad uses a cabbage that is just delicious—and I never thought I would say/type that about cabbage. But it adds a bit of crunch and a really unique, tasty flavor to the chicken.

If I lived in Montreal, Boustan would definitely be on my regular go-to list.

Thanks, Imad! See you again some day.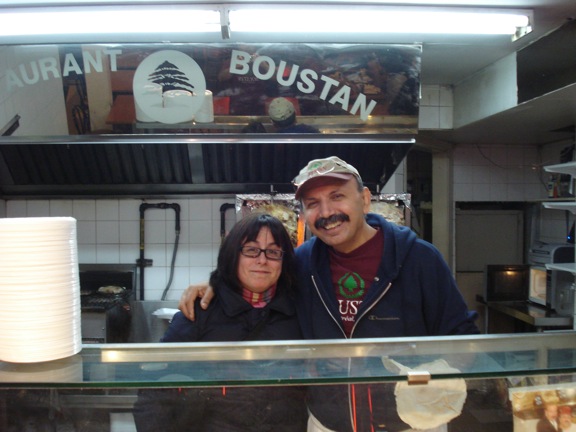 Comments
J in Beijing wrote:
Add Comments