Jump to navigation
Velo. Yes, Again.
We had to show Sarah and Wilson what all the fuss was about, right? So we headed downtown to have a delicious meal at Velo. Wilson got the steak.
We shared the goat cheese tart —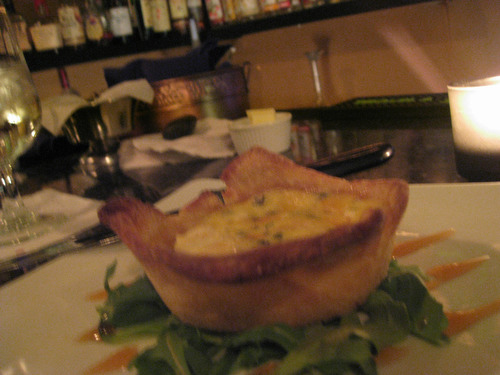 — and the fried oysters: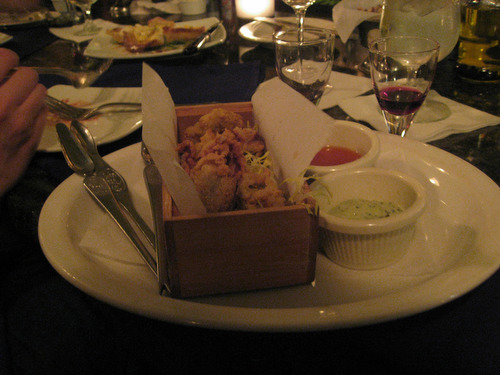 Both great.

We also had a sample of my favorite, the chianit risotto. It looks awful in this photo, but I promise you, it tasted divine: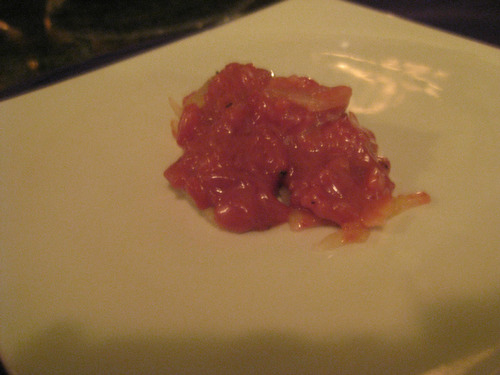 Fun at Velo!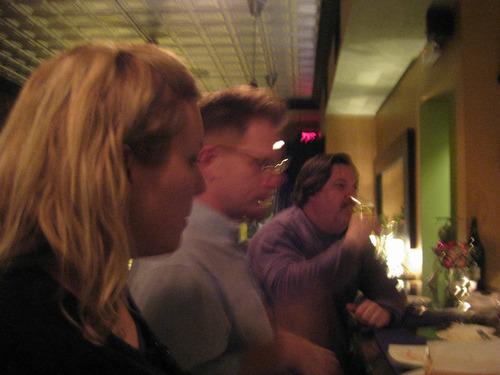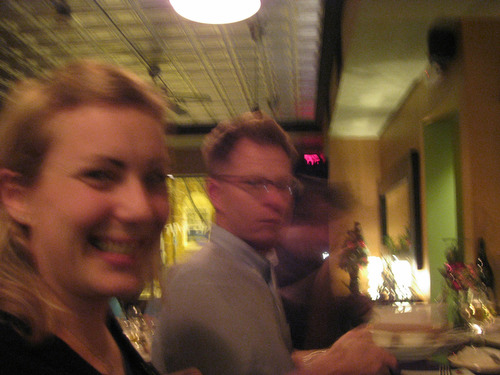 Sarah got the gnocchi, which are light as a feather and unbelieveably delicious: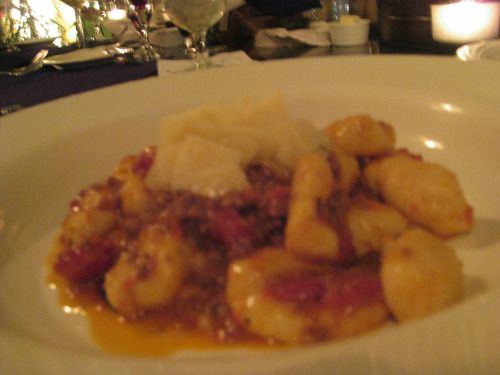 Greg had short ribs. Sinfully rich.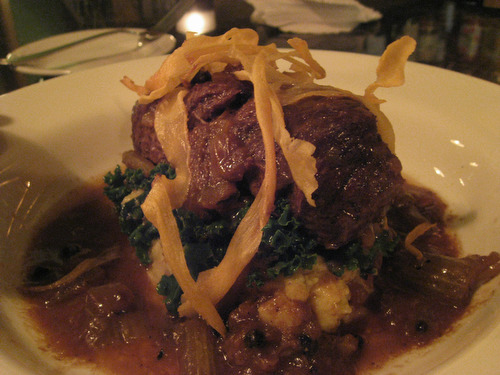 And I got the rabbit with parpardelle. The mustard sauce was great and the rabbit was delishy.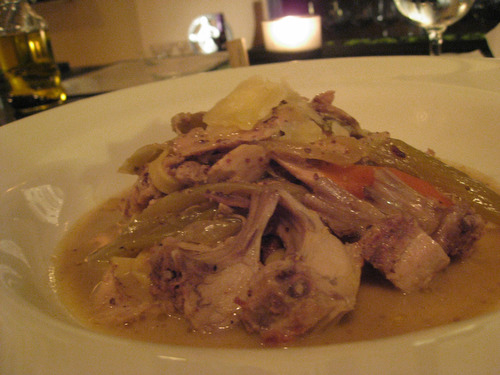 Love Velo.

Comments
Bob wrote:
Add Comments