Jump to navigation
Cassoulet Supper
The wait is over. It's time for cassoulet.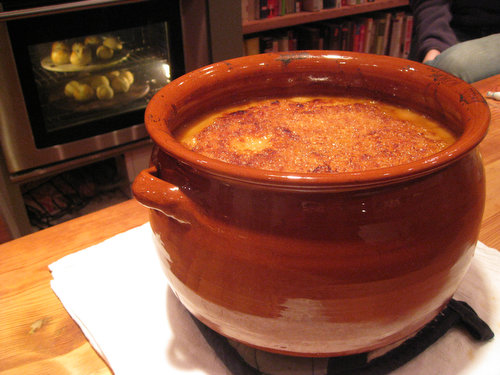 Officially cocktail hour hadn't begun when we cracked open Michael's last bottle of Iron Horse rosé and dug into SCF's Chicken Liver Påté.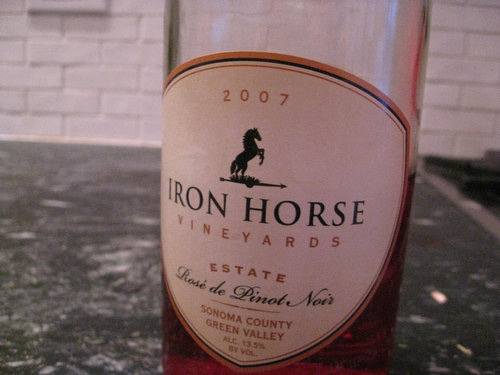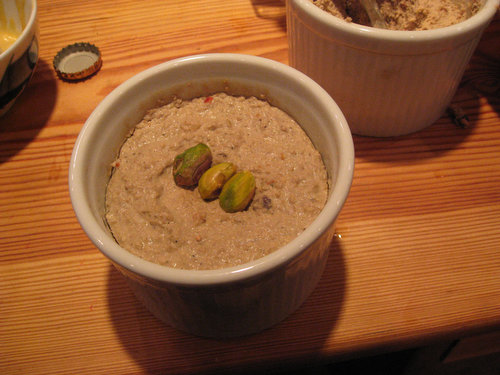 But now that cassoulet was in the oven —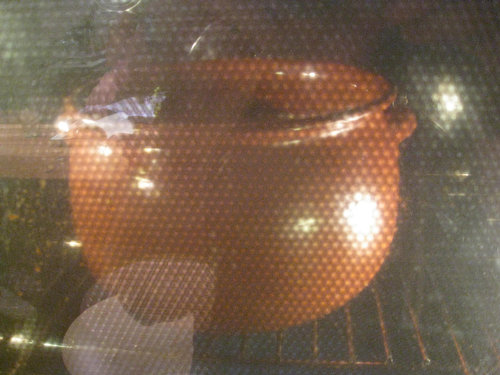 — and the kitchen was clean —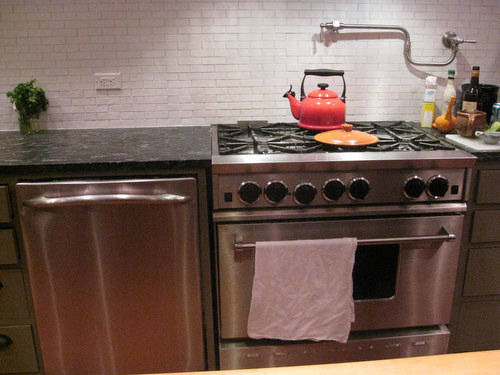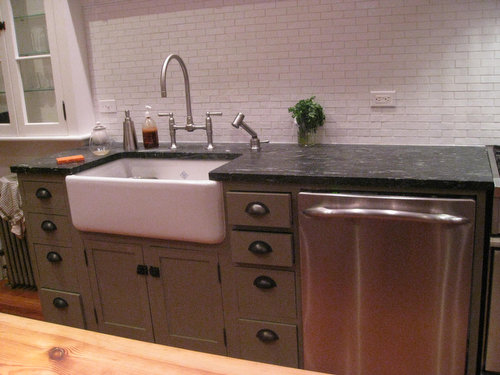 — it was time for happy hour proper.

Meredith blogs as Michael makes Rum Swizzles.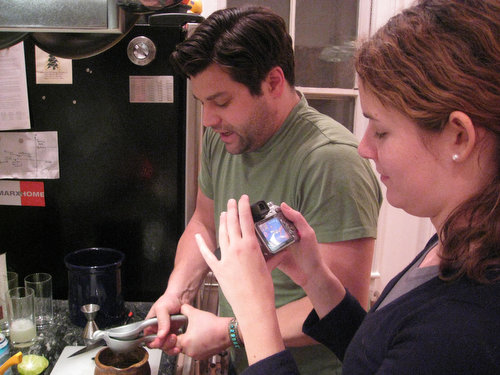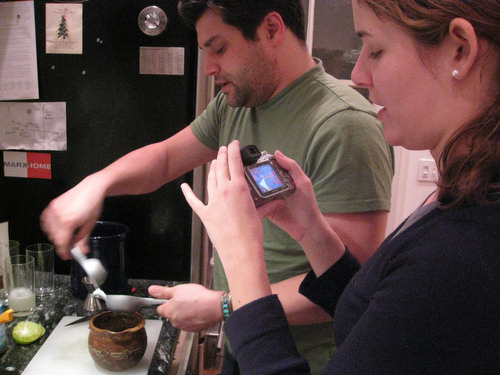 My rum swizzle.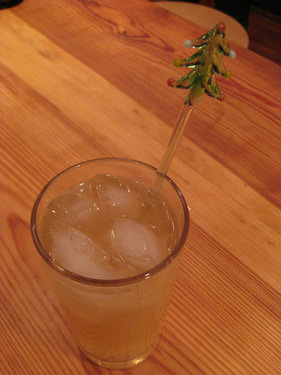 Lime juice, confectioners sugar, rum, a dash of bitters and club soda.

Happy hour snacks: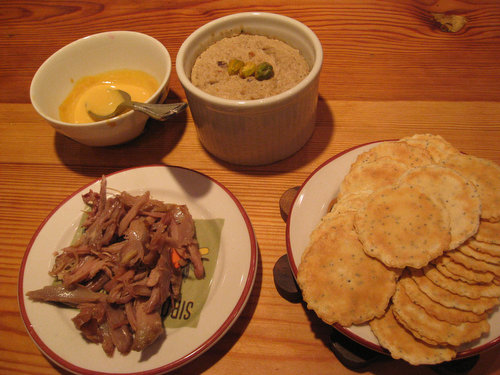 Duck confit, chicken liver pate, crackers and Meredith and Michael's homemade mustard.

The happy cooks.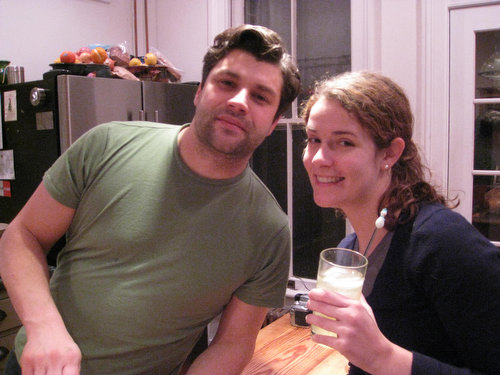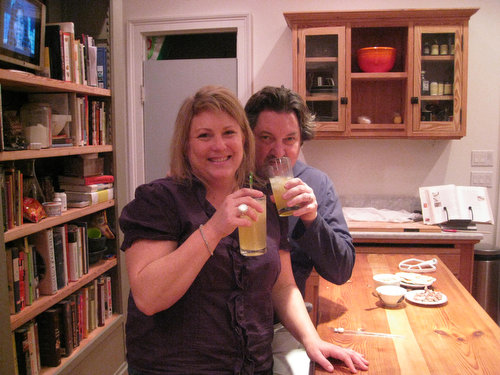 The weekend's menus: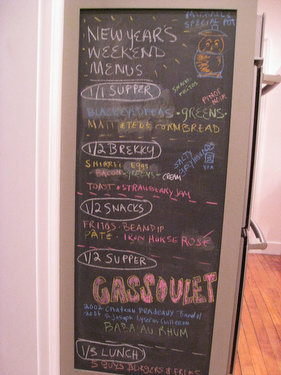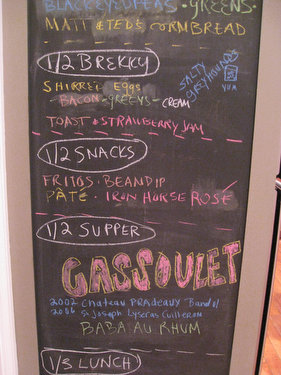 My homage to the breakfast cocktail: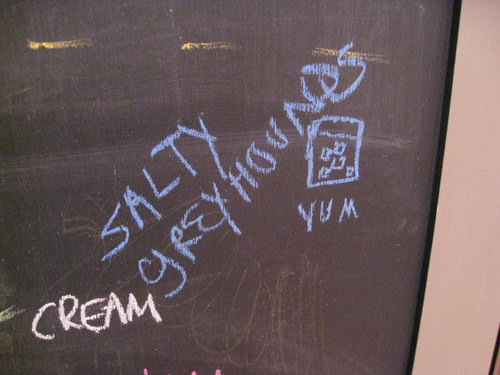 And our delishy supper.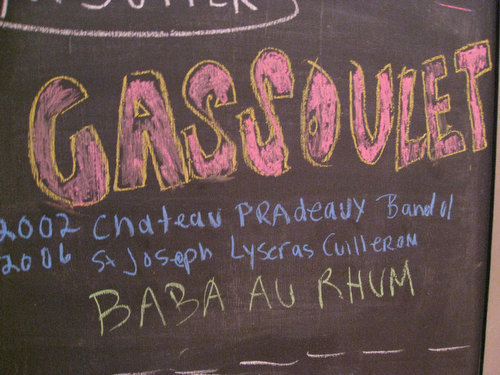 The table is set.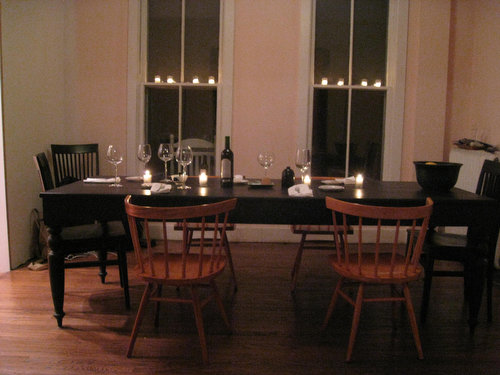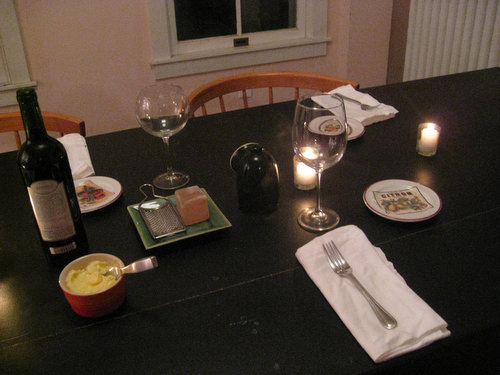 We're preparing to serve.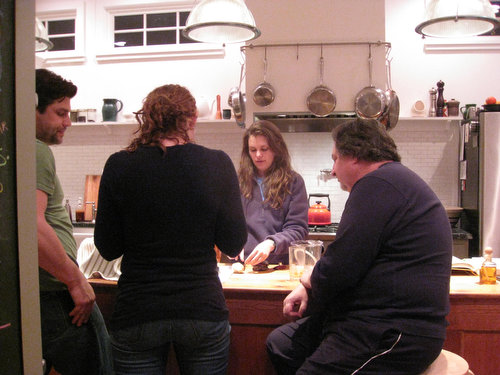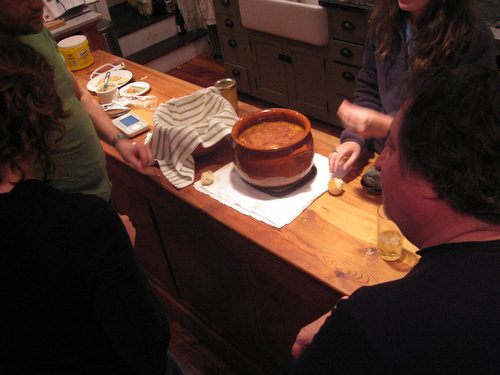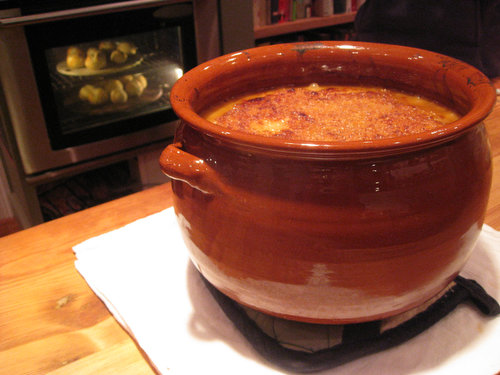 Those are Meredith's homemade rolls in the oven!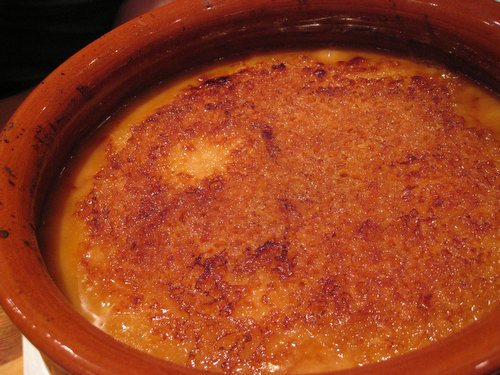 One last look: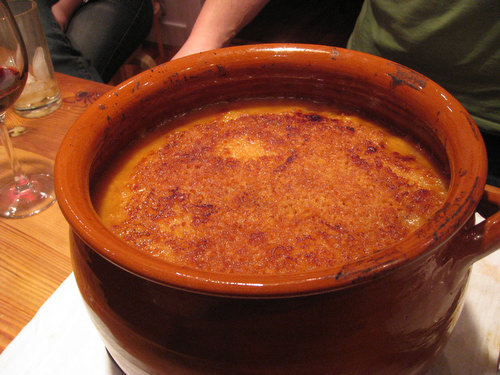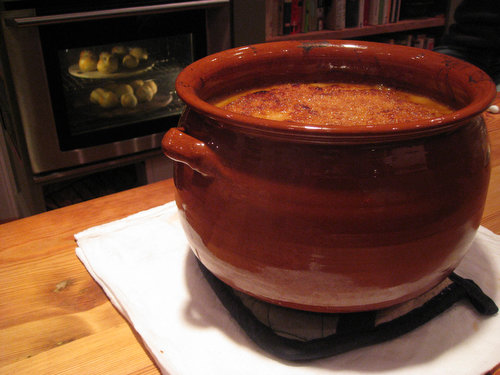 Michael digs in: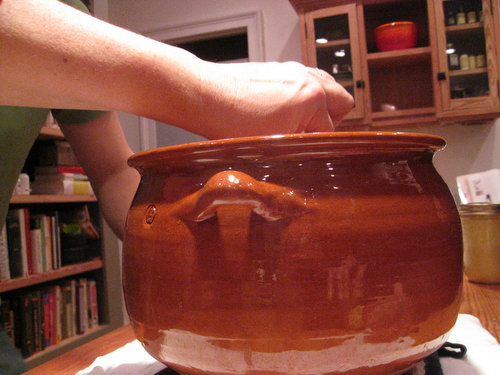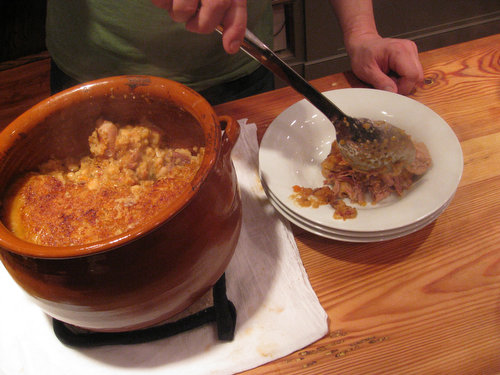 Cassoulet: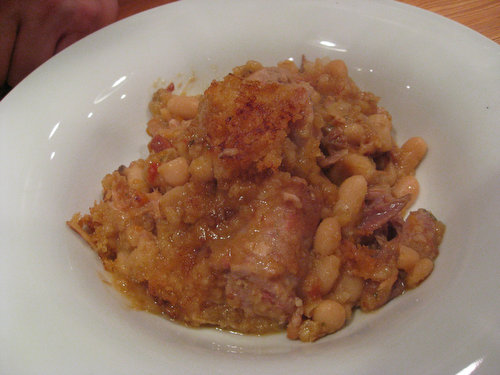 Dinner: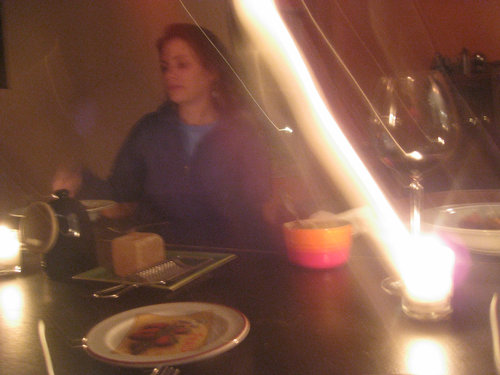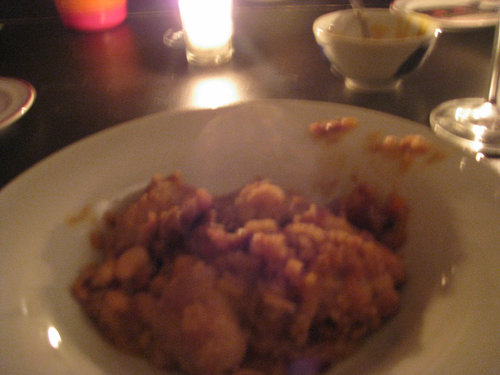 In the end, we loved it, but we made one (not quite) fatal error: we forgot to check for salt.

Even after all the duck confit, salt pork, pancetta and prosciutto, the beans still needed more salt. Once we sprinkled some on top, the dish was divine.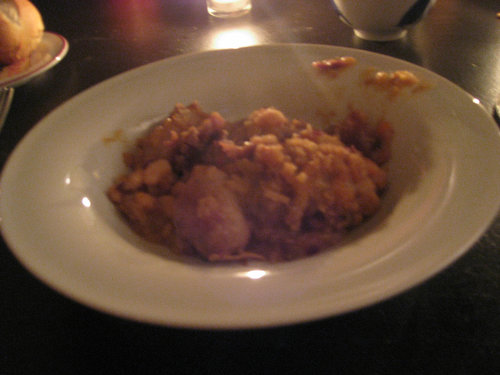 Meredith is finishing her dessert.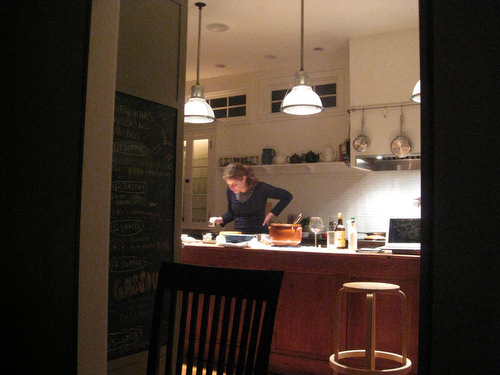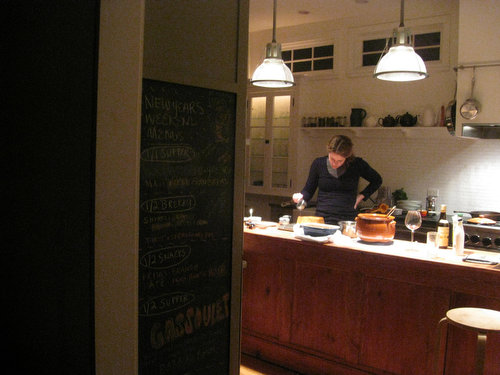 Baba au rhum was just the sort of dessert you needed to cut through all the fat of the dish.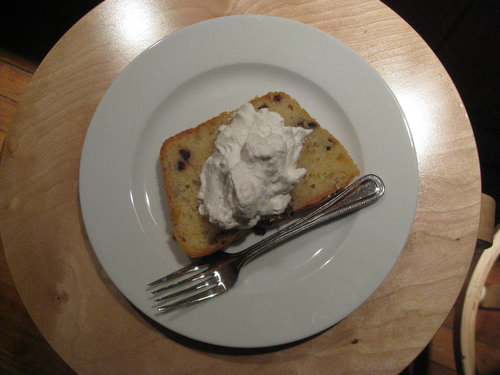 That and a glass of cognac and we were happy as clams in cassoulet.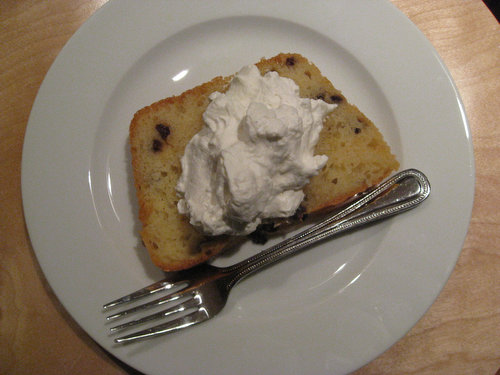 Happy New Year!
Comments
Add Comments